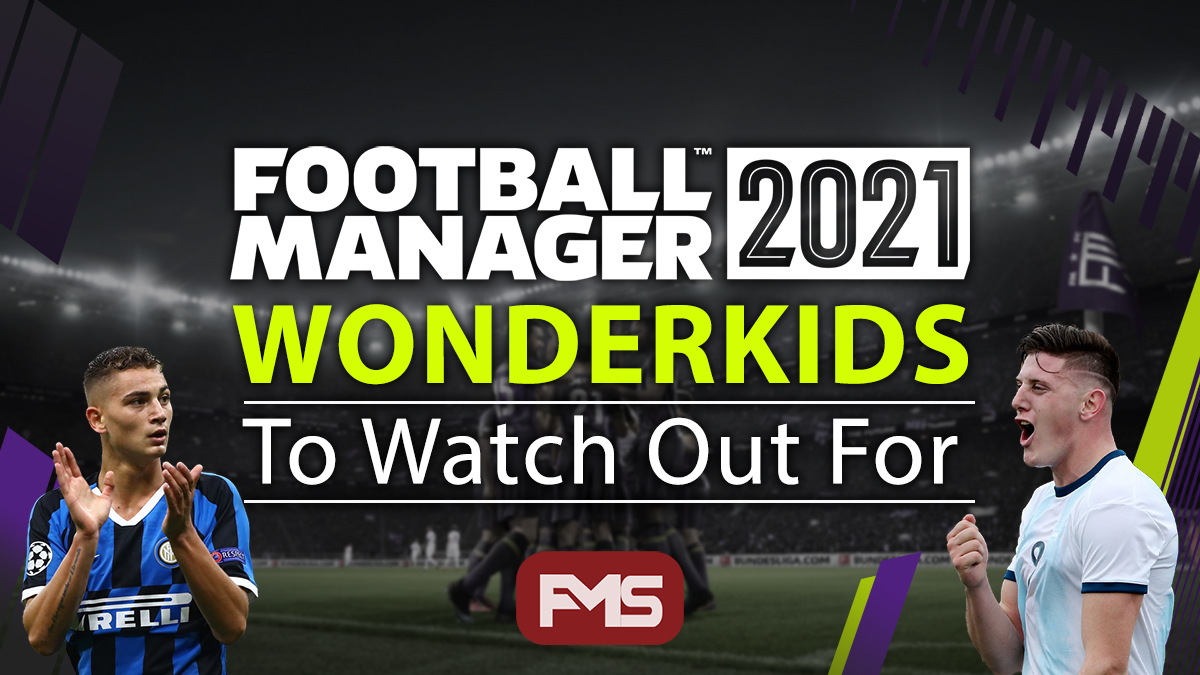 Your ultimate list of Football Manager 2021 Wonderkids curtesy of Football Manager Stories.
Football Manager 2021 Wonderkids
On release the very best FM 2021 Wonderkids will gather here, sorted by position including our informed rating. Until full release we're predicting the Football Manager 2021 wonderkids to watch; hot prospects SI undervalued last edition.
Order our FM21 Wonderkids list by value, potential or age and use our search bar to find the exact player you want for any position. This follows on from our popular FM20 Wonderkids list.
What Are Wonderkids?
We clasify Wonderkids as high potential prospects under the age of 21. Some FM 2021 Wonderkids have flexible potential meaning their Potential Ability can vary from save to save and this is usually the case for younger players. For example; -8 PA represents a varying potential ability between 130 to 160. Such players will form the minimum standard for this list.
Our Football Manager 2021 Wonderkids are rated out of ten by PA. Each year we write in-depth player profiles for the best buys including asking price and future screenshots; Simply click any highlighted names to access this information.
Best FM 2021 Wonderkids To Watch
Click any position below to quickly navigate the best FM21 wondekids in each area.
Our Wonderkids to watch were undervalued in FM20 but progressed significantly through 2019. We try to avoid obvious options and in years gone by suggested Milinkovic-Savic and Predrag Rajkovic well before the vultures descended. Who are you backing to impress in the new game?
FM 2021 Goalkeeper Wonderkids To Watch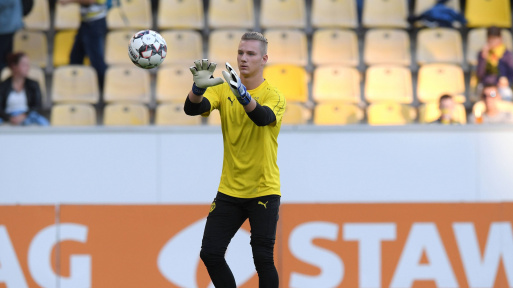 Signed by Borussia Dortmund from Bochum in 2016, Unbehaun is an unknown entity to all but youth team enthusiasts. Capped at U18 level for Germany Luca is yet to make his first team debut but has featured in the UEFA Youth League.
Unbehaun is expected to join a long list of illustrious, German Sweeper Keepers and we expect Sports Interactive to boost those stats come Winter.
FM 2021 Centre Back Wonderkids To Watch
Perr Schuurs | Ajax | 20 years old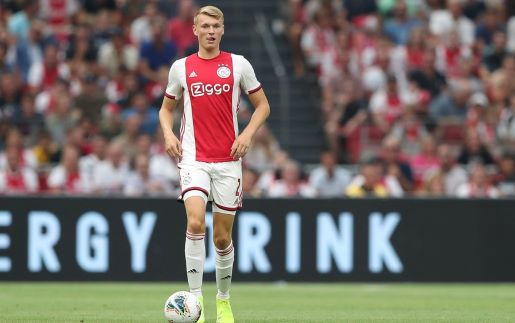 Playing first team Football since the tender age of just 16, Schuurs was made captain of Fortuna Sittard at 17 after 41 appearances before moving to Ajax in 2018.
Signed as a potential replacement for De Ligt, elite clubs including Liverpool are rumoured with interest. I am surprised by his -8 potential rating in FM20 and expect an increase for 2021.
FM21 Right Full Back Wonderkids To Watch
Vinícius Augusto | Internacional | 16 years old
Augusto is a 16 year old attacking wing back capped at U16 level for Brazil. A true technician boasting raw speed and power Vinicius could feature as a winger such is his attacking flair. For such a tender age Augusto reads the game well and could be likened to the great Cafu.
Media links from Man City to Bayern and Real Madrid only strengthen this wonderkids claims to feature in FM 2021, lets hope any such move is held off until after release.
FM2021 Left Full Back Wonderkids To Watch
Aaron Hickey | Hearts | 17 years old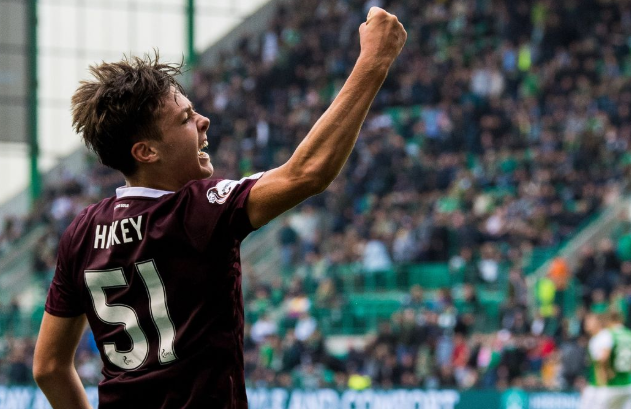 As Andrew Robertson fled bonny Scotland to progress his career, Hickey will surely do the same. Despite his tender years Aaron started for Hearts in the Scottish Cup final and scored his first senior goal in the Edinburgh Derby.
Copious links include Manchester City and Arsenal but lets hope none come to fruition. We have waited years for an affordable, world class full back and Hickey should be one of the very best FM 2021 Wonderkids.
Domagoj Bradaric | Lille | 19 years old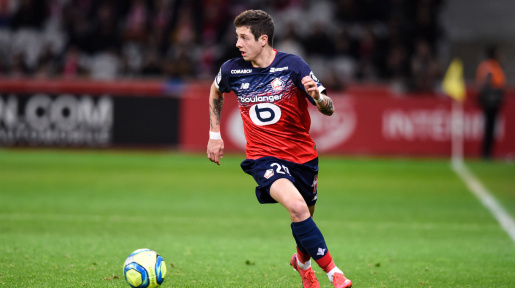 We could see an increase in quality full backs for FM21 and Domagoj should make that list. Awarded a mediocre -8 potential rating this year, Bradaric has since made 18 appearances for Lille including numerous Champions League starts.
Bursting onto the scene in Croatia during 2018/19 the young 19 year old has gone from strength to strength and could rival Hickey as the prospect to watch out for.
---
For the latest Football Manager 2021 news and release date information click here.
---
FM 2021 Defensive Midfield Wonderkids To Watch
Daniel Cabral | Flamengo | 18 years old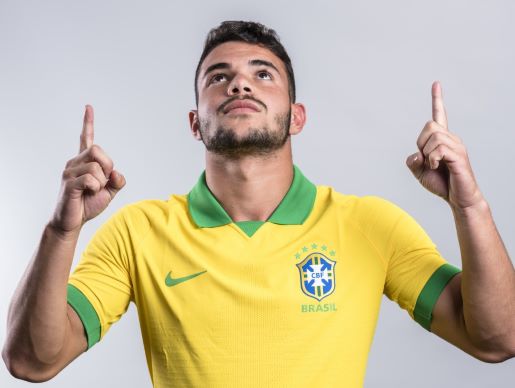 Cabral is an 18 year old holding, Defensive Midfielder in the same mould as the legendary Dunga. Plying his trade in Brazil Cabral has notched up a combined 13 appearances at U16 and U17 level but yet to feature for club side Flamengo.
An intelligent, tactically aware DMC with great tackling, passing and vision Cabral could see a drastic potential ability increase for FM 2021. Daniel helped Brazil lift the U17 world Cup in 2019 playing a vital role as the anchor of an offensive looking 4-2-3-1.
FM21 Central Midfield Wonderkids To Watch
Charlie Patino | Arsenal | 16 years old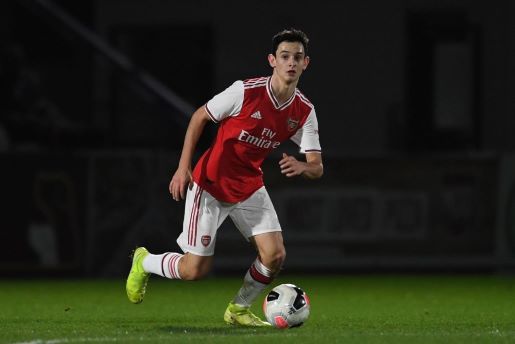 Wonderkids are generally included in Football Manager from the age of 16 – barring rare exceptions – think of Esposito, Bellingham and Cherki (said exception) of last edition, all talent apparently appearing from nowhere. This is of course for legal reasons but question is, who will Football Manager hype up this year?
Charlie Patino is in with a shout; a deep lying playmaker who joined Arsenal in 2015 from Luton Town. Generally deployed deep in a three man midfield Patino is the chief creator but can play further forward owing to his creativity and ability to read the game.
Collecting two assists from 9 appearances in the U18's Charlie is now a member of the England U17 setup, trains with the Arsenal first team and is highly regarded by the North London club.
Xavi Simons | PSG | 17 years old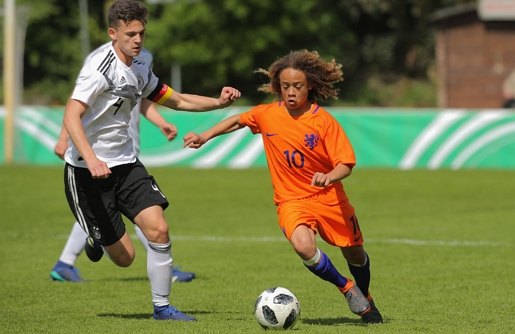 Schooled in Barcelona's famed Academy the aptly named Xavi signed for PSG during 2019. Represented by Mino Raiola, Simons is a popular lad on social media boasting 2.4 million Instagram followers.
Capped at U15, U16 and U17 level for the Netherlands Simons is destined for greatness and should recieve a whopping PA increase from the meager -7 (110-140) Football Manager awarded this year.
FM21 Attacking Midfield Wonderkids To Watch
Kelvin John | Brook House College Academy | 17 years old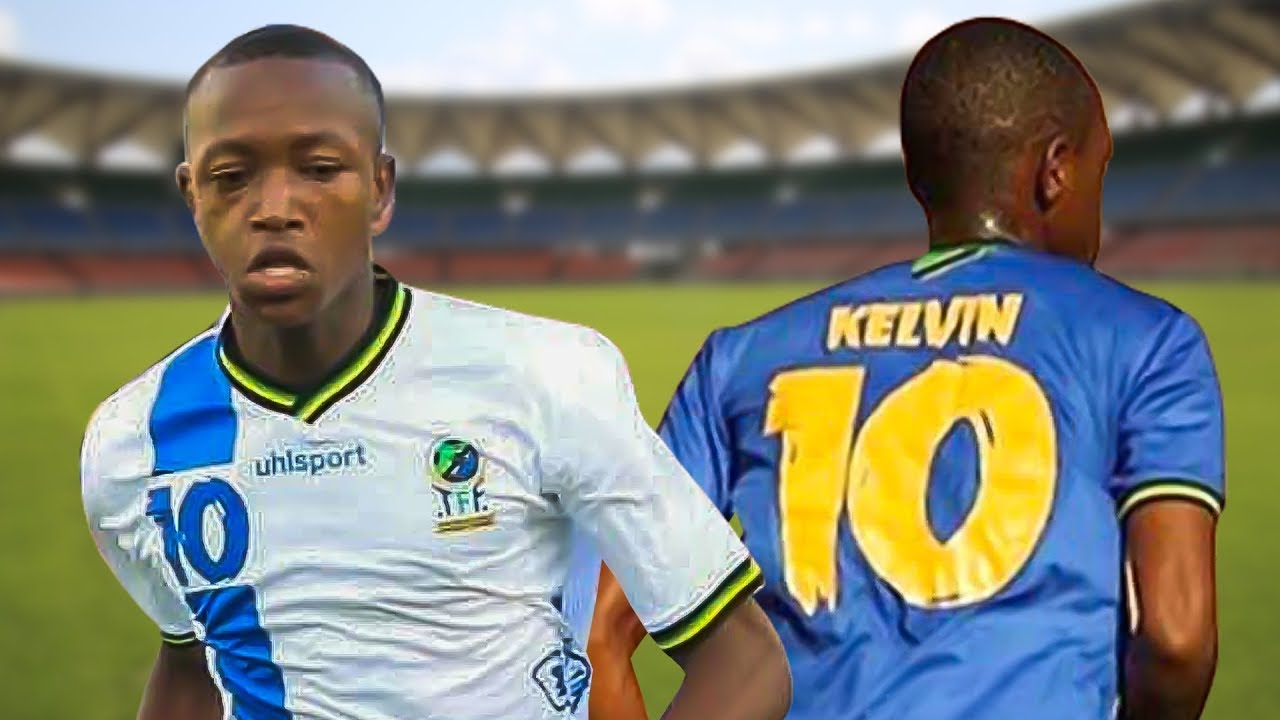 Labelled the African Mbappe and featured in the Guardian's Next Generation shortlist, Kelvin John could make his debut in Football Manager 2021. It is rare to find such talent unattached yet John starred for Tanzania during the U17 African Cup of Nations, aged just 15.
Since moving to England the 17 year old has trained at Brook House College Academy and is expected to remain there until he can sign a professional contract aged 18, whether this scuppers his inclusion in FM21 remains to be seen but what a story that would be.
Belgian club Genk are rumoured to have a deal in place for the wonderkid come his Birthday, another variable Sports Interactive may take into account. The last Wonderkid to burst onto the European scene with Genk was from Jamaica. Could John follow in Leon Bailey's footsteps.
Bruno Iglesias | Real Madrid | 17 years old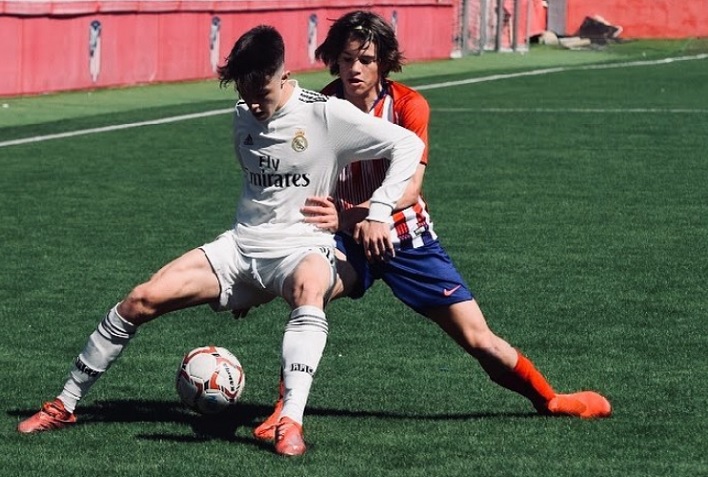 Bruno Iglesias is arguably La Fabrica's brightest talent scoring 54 goals from 114 games throughout the Real Madrid age groups. Since joining from Santa Marta aged just 13 years of age Bruno has been compared to Kevin De Bruyne for his playmaking prowess. Real thought off interest from Man City, Atletico and Barcelona in 2015 which could be proven prudent as Iglesias expects to feature in the 2020/21 UEFA Youth Cup.
A starter for the Spannish U17's Bruno is well know for his creativity, technique and vision but can also find the net as shown by that outstanding goal to game ratio for La Fabrica.
Luka Romero | Mallorca | 15 years old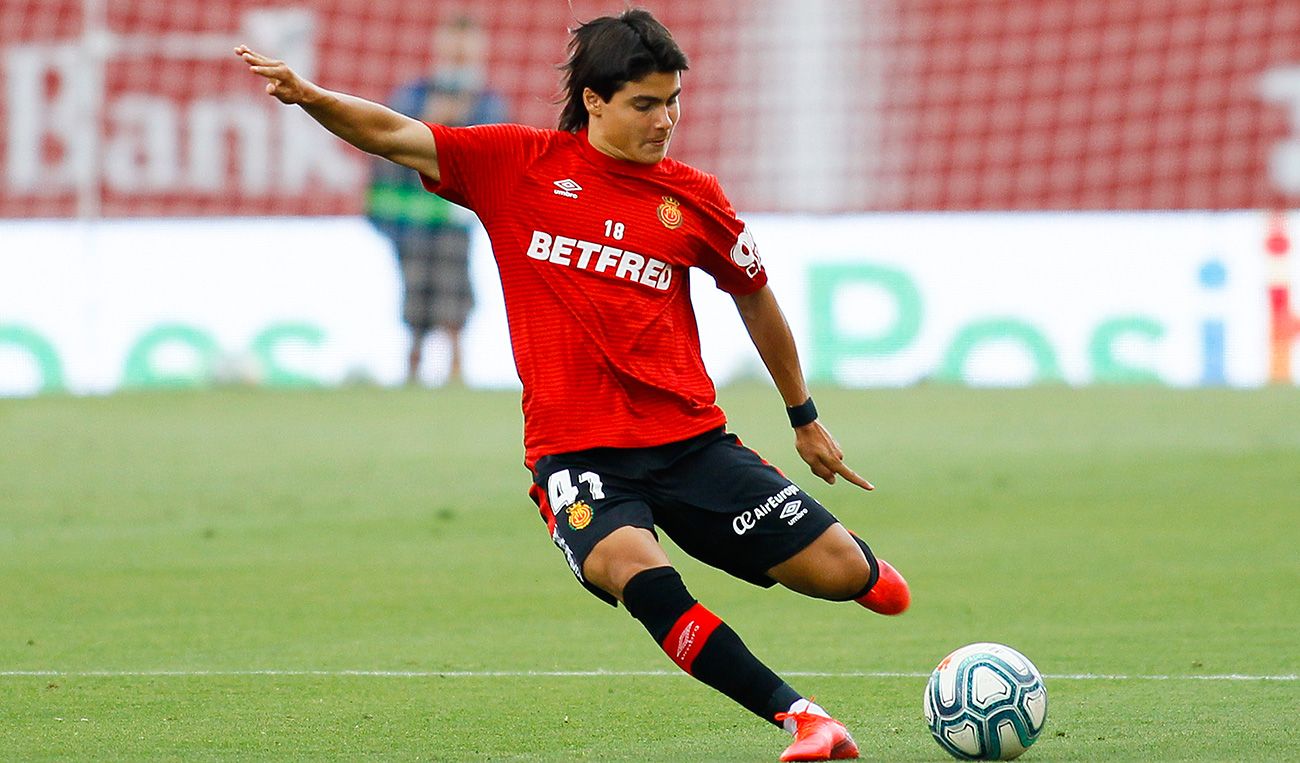 Labelled the 'Mexican Messi' Luka Romero has a similar style of play and physique to the Barcelona star. He became the youngest ever La Liga debutant for Mallorca in their 2-0 loss to Real Madrid, aged just 15 years and 219 days.
Romero is eligible to play for Argentina, Mexico or Spain but seems set to feature for the South American giants and continue his progress through the age groups. Despite training and playing first team Football for Mallorca since lockdown, Romero is yet to sign a full time professional contract and his age may hinder any inclusion in FM21. Lets hope legal issues can be avoided as we expect this kid to be very special and potentially available on compensation!
Catalin Cirjan | Arsenal | 17 years old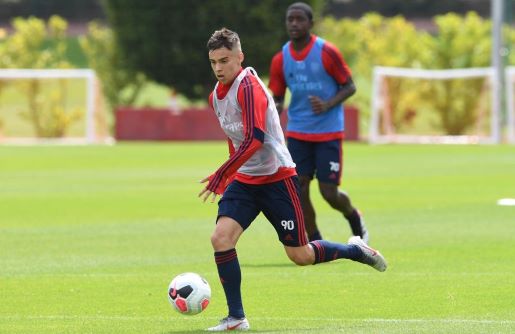 A two footed, midfield maestro Catalin Cirjan signed for Arsenal last Summer after catching the eye. He boasts the remarkable record of playing first team Football at just 10 years of age in the Romanian 4th tier, before progressing to the third tier just three years later.
With great vision and ability on the ball Cirjan can commit defenders and could be Romania's most talented prospect. Catalin could step inside the boots Ianis Hagi failed to fill.
FM 2021 Wonderkid Right Wingers To Watch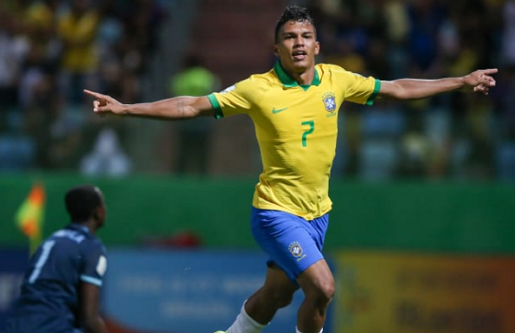 The U17 World Cup highlights top talent and Gabriel Veron is no exception. His beautiful displays and Golden Ball winning performance contributed 3 goals and 2 assists during Brazil's 2019 winning competition.
Named after Juan Sebastien Veron, Gabriel netted twice in just his second Palmeiras appearance. Cross your fingers and toes for a quiet Summer, Veron could be an affordable superstar come FM21 release.
Dario Sarmiento | Estudiantes | 17 years old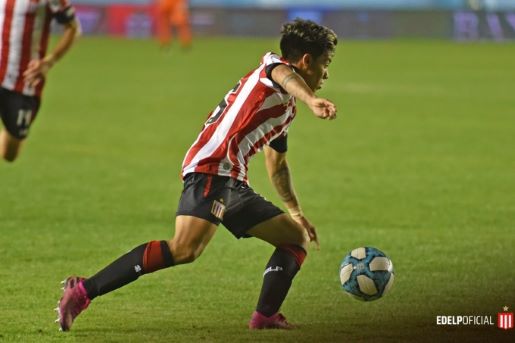 Sarmiento is a dynamic, quick winger boasting great ball control and the ability to attack inside with venom. Known for his quick feet and unpredictability Dario plays for Estudiantes making 5 appearances for the first team in 19/20.
Listed as an attacking midfielder in FM20 we expect the 17 year old to be natural from the right in Football Manager 2021 and one of the best young prospects capable with his left foot. Argentine wonderkids tend to be cheap during the opening weeks so act fast and scout this kid ASAP.
FM 2021 Wonderkid Left Wingers To Watch
Jens Petter Hauge | Bodo | 20 years old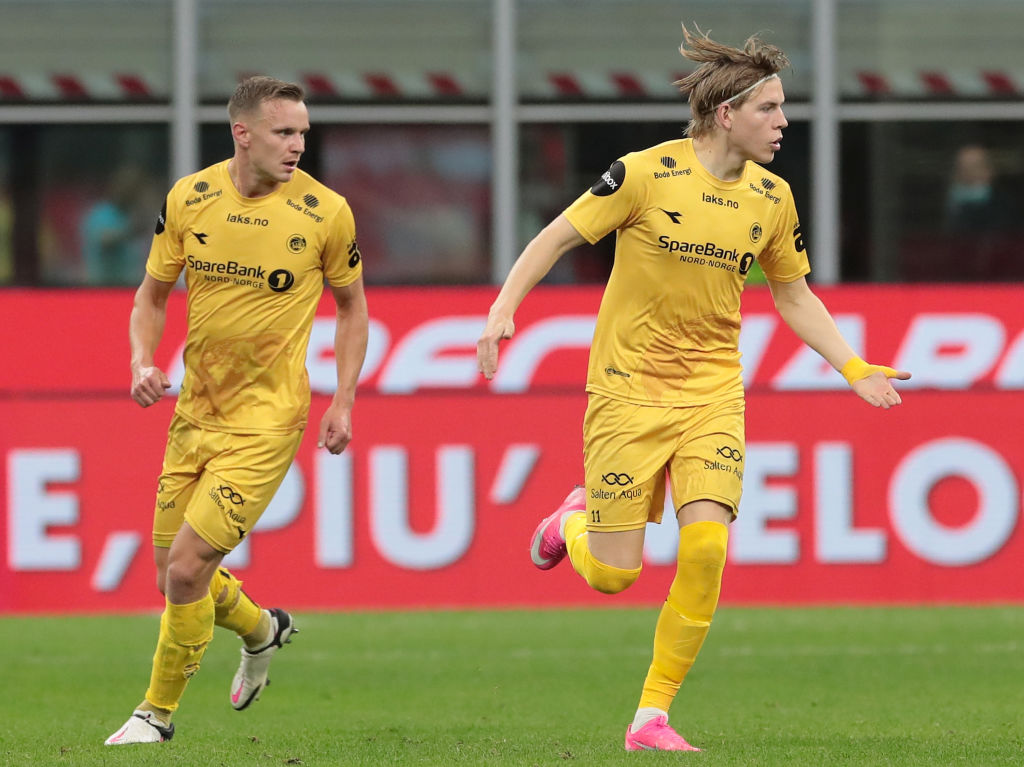 Just as Bodo's young talent Evjen went unnoticed before a transfer to AZ Alkmaar, it seems Jens Petter Hauge is undervalued by the FM scouts also. Hauge scored 14 and assisted 9 times from 17 Eliteserien appearances in 2020. Add 3 goals and 2 assists from the Norwegian sides three Europa League qualifiers and its hard to see why FM rate the 20 yeard old -7 potential.
We expect around -85 in FM21 but elite clubs are already sniffing. AC Milan are reported to have made an offer and more will follow.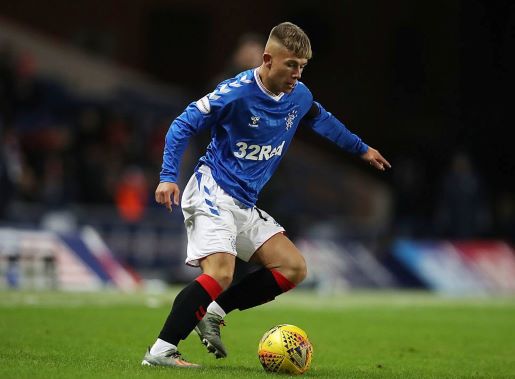 Kai Kennedy announced himself to Scottish Football with 2 assists from 7 Challenge Cup appearances for Ranger's second team in 19/20 but is yet to receive his first team debut. At 18 years old he possesses great pace and a direct dribbling style enabling him to cut inside from the left wing.
A flair player, Kai is technically endowed which can cost his teammates defensively. Glasgow Rangers academy is on the rise once more and we expect to see many more in Kennedy's mould feature come FM 2021's release.
FM21 Wonderkid Strikers To Watch
Youssoufa Moukoko | Borussia Dortmund | 15 years old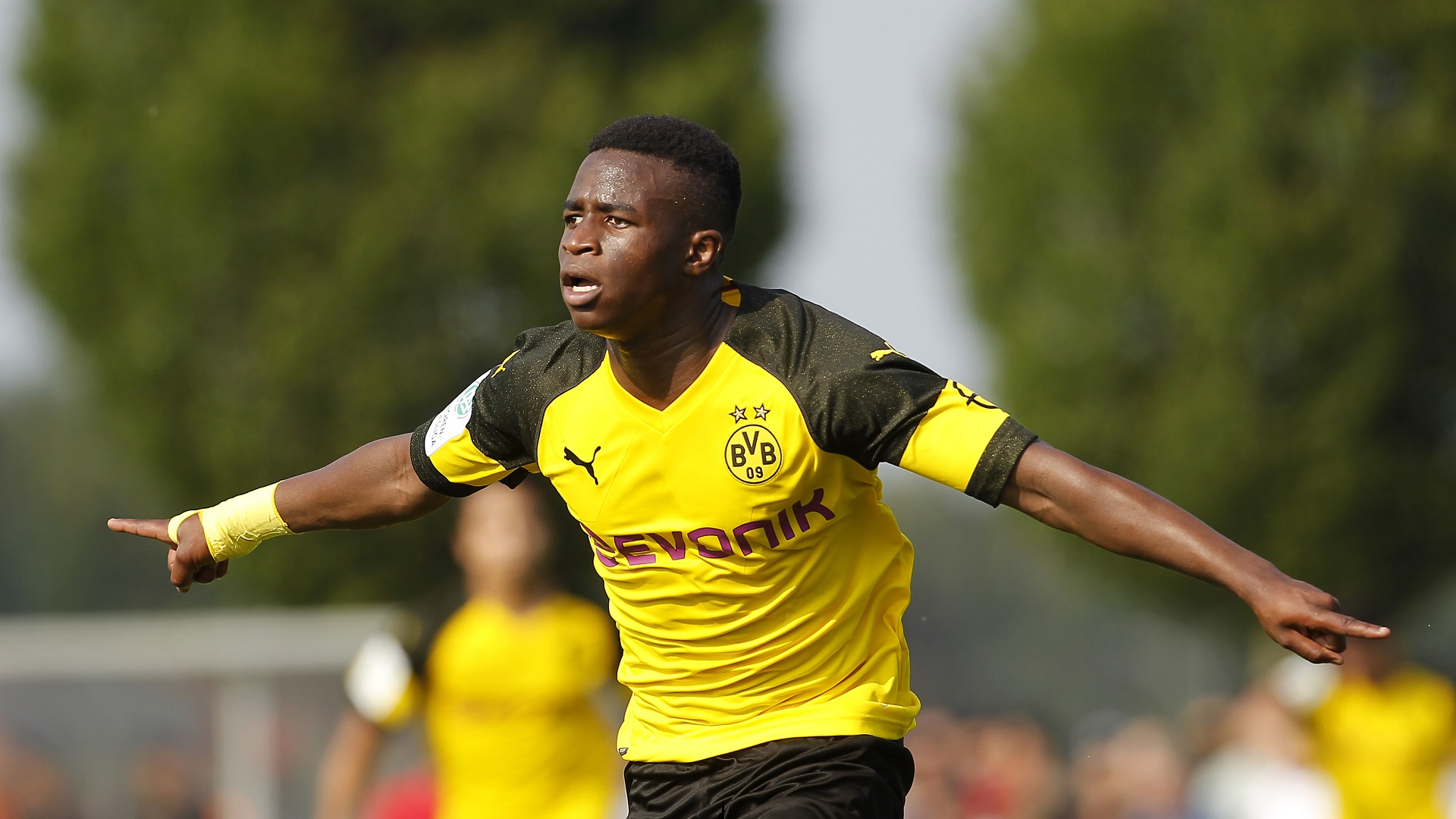 Labelled a 15 year old prodigy Moukoko recently earned his International under 19 debut for Germany, after netting 33 goals from 25 starts for Dortmund's U19's. Moukoko made his first start for the under 16's at just 12 years old and it doesn't end there.
The stats go on; during 2017/18 the striker bagged 40 goals as Borussia Dortmund's U17's topped their regional Division and Moukoko found the net 50 times the following year. As of writing the Nigerian born forward has managed 54 goals in the under 19's season TO DATE.
Cross your fingers for his inclusion in FM21, while most 15 year olds are not allowed in the game for legal reasons, Moukoko is eligible for first team Football and could be the most hyped up striker for many years.
Pablo Moreno | Juventus | 18 years old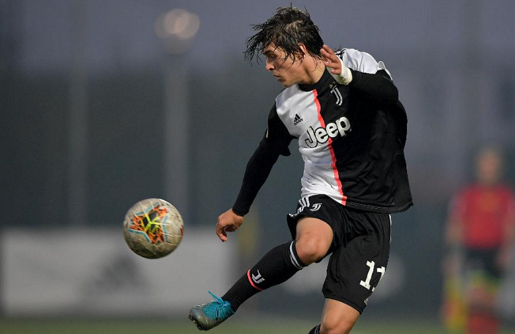 Yet another product of La Masia, Moreno is capped for Spain at U16, U17 and U18 level. Joining Juventus in 2018 Pablo impressed during the UEFA Youth league with 4 goals from 3 appearances including this delicate chip against Atletico Madrid.
Moreno was discovered at 8 years of age by Granada coach, Javier Mahia, who told Marc; "He had self-confidence, quality, was very good in one-on-one situations, had an eye for goal and he always made good decisions." Many claim it is only a matter of time before Moreno breaks into the Juve first team. Moreno will join Pep Guardiola at Manchester City in the summer.
Jhon Duran | Envigado FC | 16 years old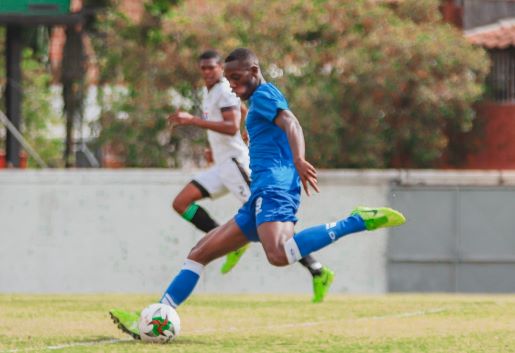 Like his FM16 Christian namesake, Jhon Arango, Duran is an unknown Colombian entity at just 16 years of age and a risky inclusion to our list. Yet early reports beam of Duran's Athleticism, power and end product. Arango plays for Envigado and is described as a classic number 9 and part of the Colombia U17 setup.
An all round forward Duran can score with his head or in behind and even link up play. Making his professional debut at the age of 15 and becoming Colombia's 2nd youngest top flight goal scorer has created quite the stir.
This page will automatically update with the most comprehensively researched list of Football Manager 2021 Wonderkids on release. Until then, who do you think will make the grade? Follow us on Twitter and Facebook for all the latest Football Manager 2021 news.

Subscribe to our Newsletter