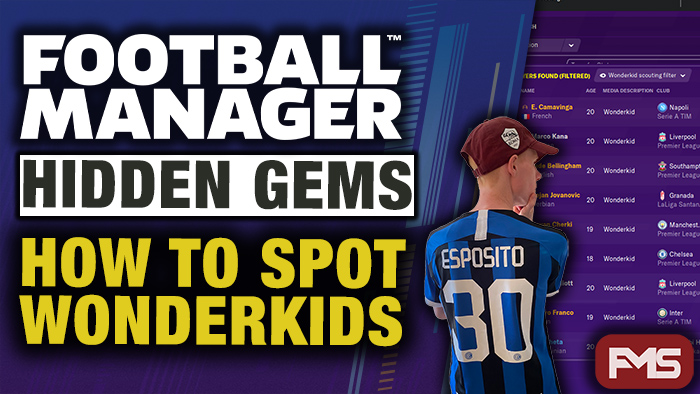 We're back with another guide on how to find wonderkids in Football Manager and more specifically how you can identify wonderkids and filter hidden gems.
I gained promotion with Scarborough Athletic from level 7 to the Championship using a squad of young prospects because each player possessed high potential ability and a growth personality. While potential and the detail behind personality remain hidden, Sports Interactive provide us with a number of hints and tips exposing the best young wonderkids. This guide covers them all.
How To Find Wonderkids In Football Manager
Scouting budget and Range
To see every prospect in the player search select a 'world' youth scouting package.
If your budget does not allow a worldwide package hire scouts with varied knowledge. Each scout you hire contributes to the 'pool' of players in your player search, this is a great little work around.
For example; you could be limited to the 'England youth package' but still see Brazilian wonderkids in your player search by hiring a scout with knowledge of Brazil.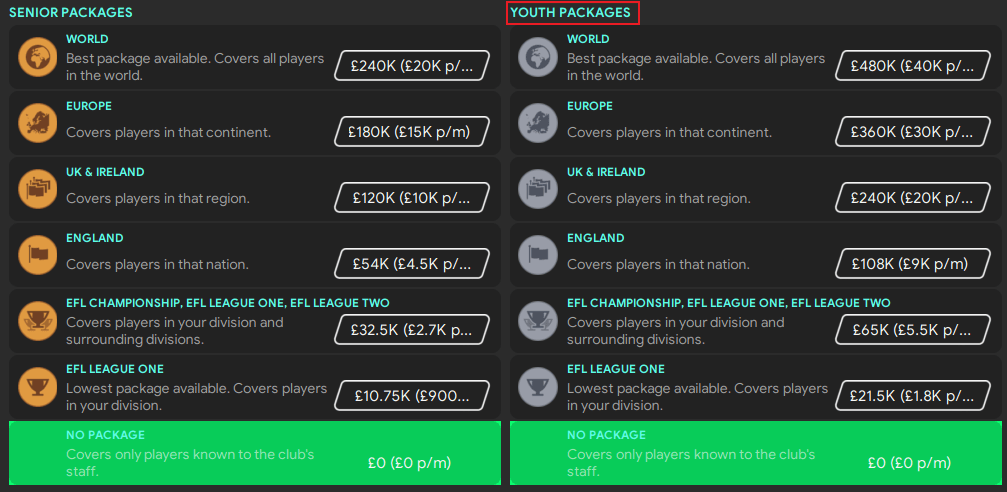 Scouting range dictates where you can send each scout to a) find players through assignments and b) scout individuals. You should request the biggest scouting range possible in a board meeting.
Scout Reports
Use scout assignments to search for wonderkids and be specific. Set a rigid criteria including age range and good to very good scouted potential. You may also want to request a higher current ability if said youngster is required for first team duty.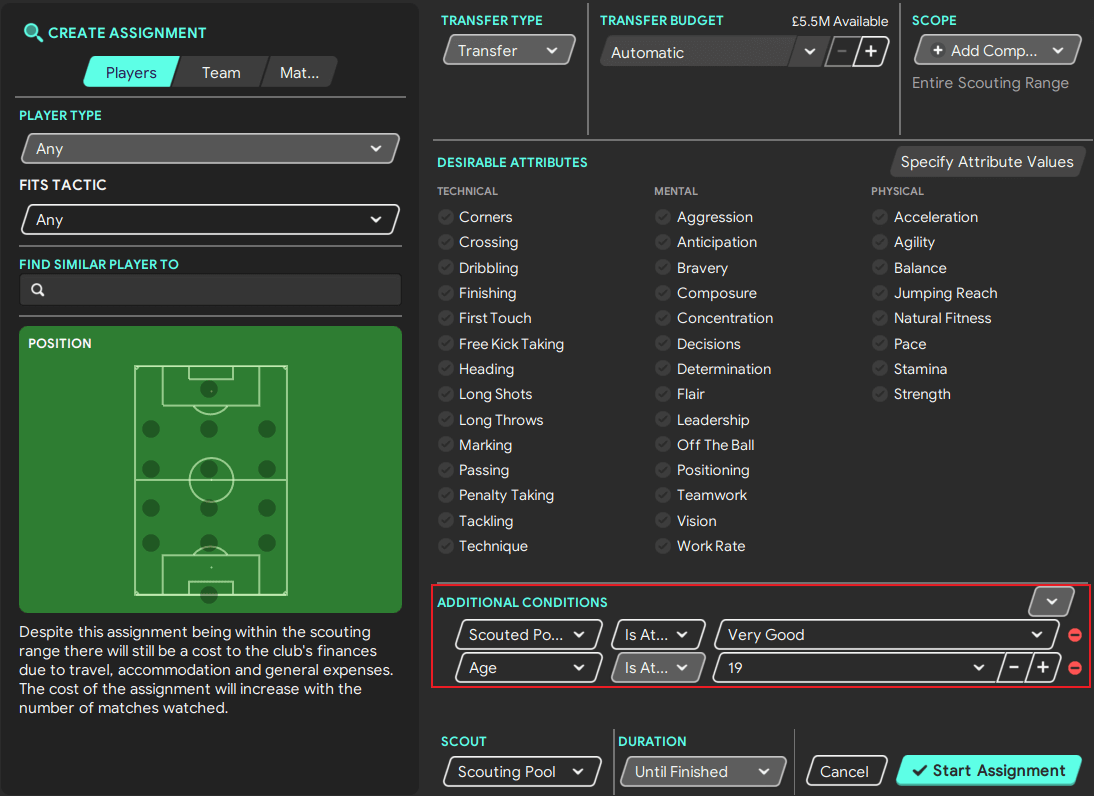 Send each scout to a region or country within their knowledge base, this will expedite the scouting process but when lacking knowledge staff with good 'adaptability' will scour unknown areas faster.
Scouts with better judging ability and a wider knowledge base will wield superior results.
Individual scout reports can unlock player potential and hidden attributes. These reports are the most reliable source for each players potential but can be misleading so lets discuss.
Reports – Recommendation summary
The green recommendation box offers great insight into a players potential, but beware of the star ratings which can be very contextual and misleading.
'He has the potential to play at…' is more accurate than the star and numerical ratings. 'He can improve a lot' is also a good sign for the future.
The number circled green is your scouts recommendation out of 100. This takes into account asking price, ability and the need for a player in his position. Do not be put off by a low recommendation number, it is your scouts opinion on said players use to the club. This does not represent potential alone.

Reports – Star ratings can be misleading
Star ratings are based on your level of Football and squads current ability; a 5 star potential rating with reference to Premier League clubs is better than the same rating from League Two because your scout is comparing the same prospect to a higher quality player.
Ever wondered why a five star wonderkid can become four star despite improving? Maybe you signed Lionel Messi or got promoted? Star ratings are very often wrong as well, I personally do not trust them.
Use the recommendation description over star ratings to judge potential.
Find Wonderkids In Football Manager – Player Search
Custom View
Custom views can transform the way you search for Football Manager wonderkids, pulling the most relevant information forward. The FMS player search view shows – at a glance – media description, personality, key attributes and all scouting data.
There are two versions, one to use in the player search and one for shortlists. Add these to your game using the steps below;
1 – Download the player search filter here and shortlist view here.
2 – For Windows put the downloaded file in this folder: Documents/Sports Interactive/Football Manager 2020/views. If the "views" folder doesn't exist you will have to create it
Mac users put file in this folder: Users/YOUR Mac USERNAME/Documents/Sports Interactive/Football Manager 2020/views. If "views" folder doesn't exist create it. To access your files on Mac open 'Finder', click 'Go' from the menubar, press and hold the 'alt' key to show 'library' in your menu, while still holding 'alt' click it, then go to 'Application Support' > 'Sports Interactive' > 'Football Manager 2020'
3 – Go to your shortlist or player search which is located in the scouting sidebar. Select the view drop down menu (could currently be overview), hover over custom, click 'import view' and select 'Wonderkid scouting filter' for the player search screen or 'Wonderkid shortlist view' for shortlists.

Heres a breakdown of what I use the view to filter:
Personality
Media description
Min asking price (if scouted)
Ability/potential (if scouted)
Key attributes
Media Description
Media description can leak a wonderkids potential; Players described as "wonderkids" will have a high reputation, substantial current ability for their age and worldclass potential.
Players labelled 'promising' could also have world class potential, but will lack in reputation and/or current ability making them more affordable and easier to buy.
I look for more descriptive media terms such as 'promising midfielder', any description with the term 'promising' is worth a closer look.

Wanted by other clubs
Check interest from other clubs by hovering over the 

 icon to reveal a list of teams. The big clubs almost always get it right.
If Europe's elite are interested you have a wonderkid.

A lack of interest from other clubs does not mean a player has low potential, they may have flown under the radar due to reputation.
Low reputation can make wonderkids hard to find even for the AI and I have found elite potential wonderkids on a free transfer at the age of 16 through filtered searching. I often trial 10-20 free agents a season in the hope of finding some hidden gems.
Here is one example from my Scarborough Athletic save, I found Gut in a filtered attribute search for prospects under 17 with £0 value. Three years on and he is rocking the Championship.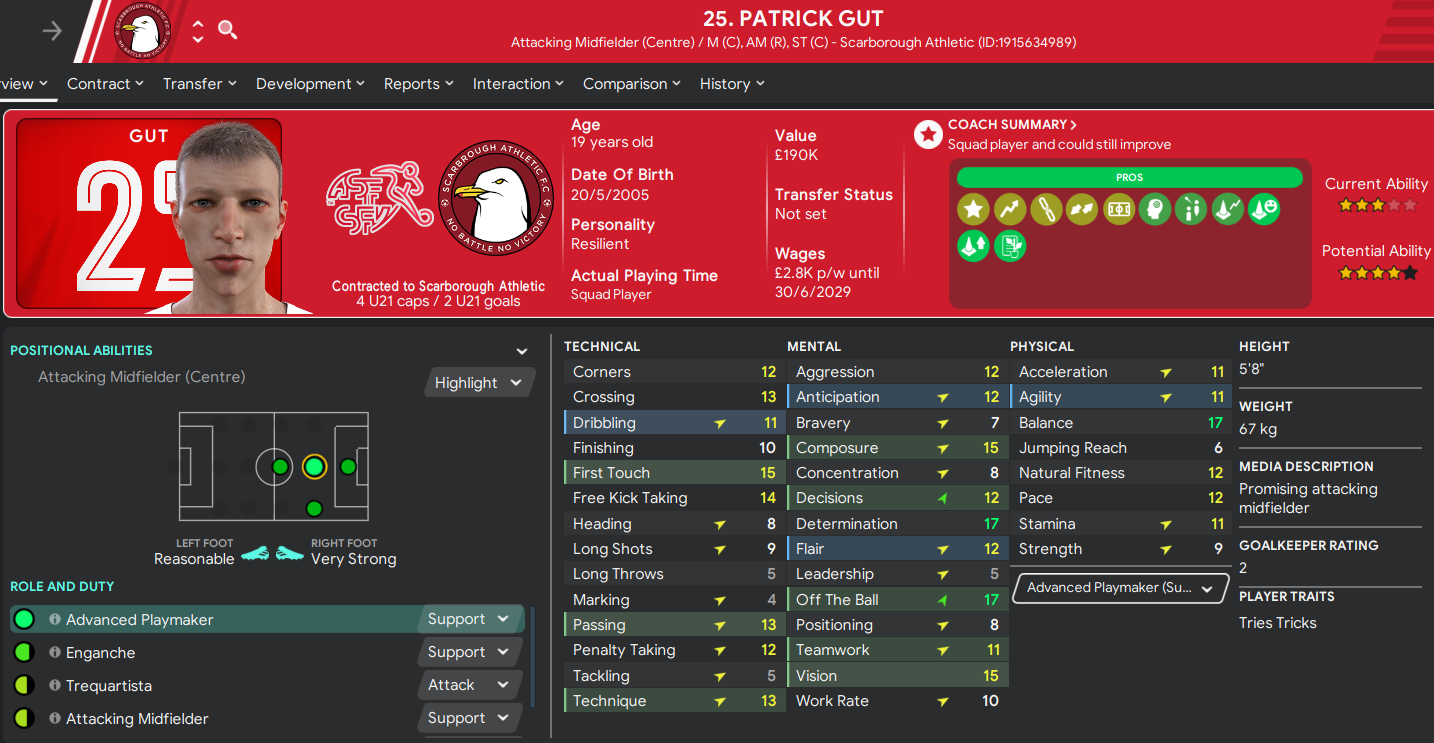 Likewise Gary Bowden pictured below and the list goes on. I have five regular starters all featuring in the Championship who were found for free when managing in the lower leagues.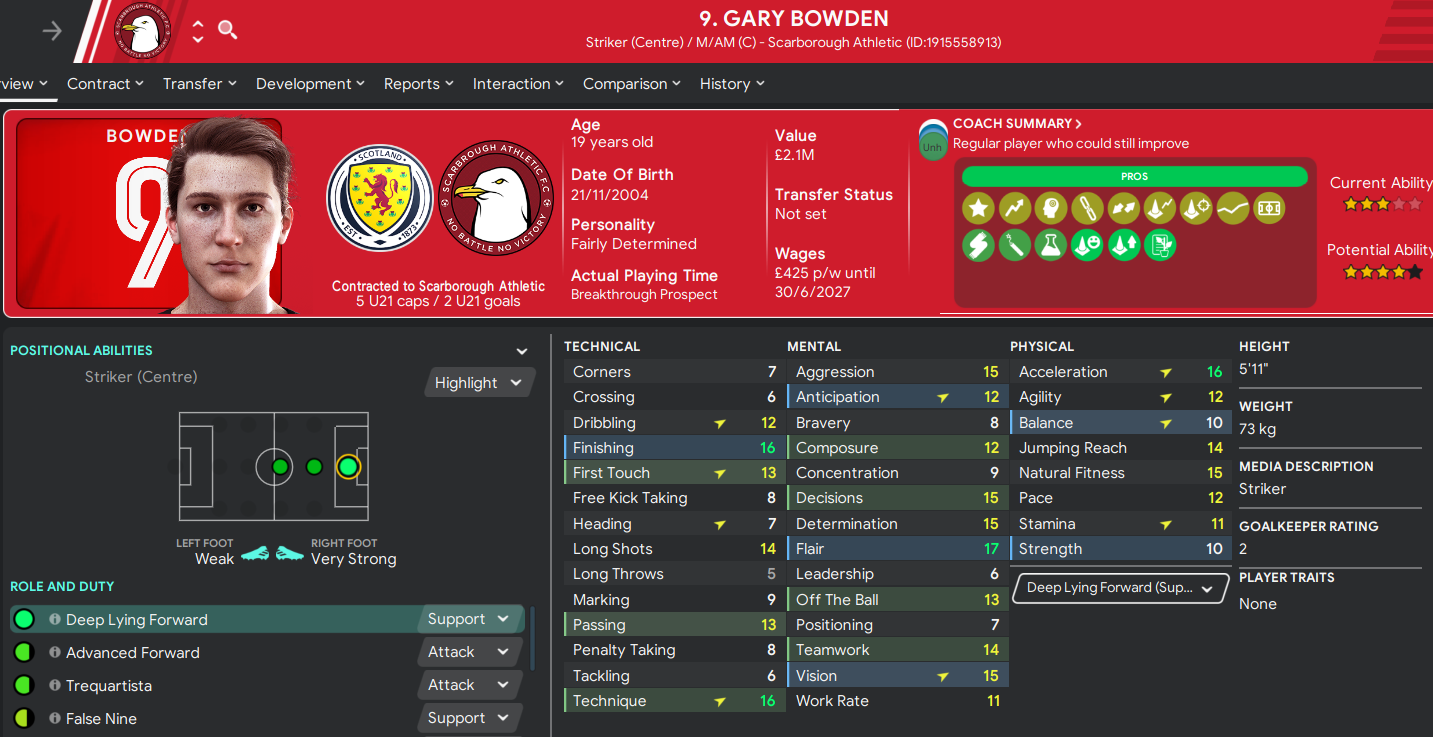 Personality
Each players personality is made up of nine attributes three of which – Ambition, Determination & Professionalism – are THE most important factors to their development.
Avoid players with low determination and seek out ambitious or professional prospects. We have listed the best personality descriptions for player development in another post but here are the headlines.
Model Citizen
Perfectionist
Resolute
Professional
Ambitious
Driven
Born Leader
Iron Willed
Resilient
Buy wonderkids with these personalities.
Key Attributes which may not grow
Certain mental and most physical attributes are tough to develop; Pace, acceleration, jumping reach, aggression, bravery, determination, flair, teamwork and work rate fall under this bracket. If you value any of these stats they need to be at least 'acceptable' from a young age.
What are your preferred attributes? Those generic stats you look for in every player; I like pace and acceleration to aid a counter attacking high pressing style. Work rate and teamwork are admirable qualities and Determination is a must have for development.
---
Want to find the very best Football Manager regens? Try our Youth Intake Guide.
---
Add your favoured attributes to the custom view, I have already included the five above but feel free to swap these out or include more. Remember, we're including the difficult to develop attributes only.
Including key attributes in your view can draw the eye to more relevant talent. You could take this further and adapt the view by position; when searching centre-backs I may include bravery, aggression and jumping reach within my player search view.
Finding Wonderkids In Football Manager Summary
It really is that simple when you know what to look for. Lets recap the key takeaways.
Select the highest youth package for full visibility in player search
Judge potential on scouts recommendation description
Star ratings are often wrong and misleading
Look for players with the 'prospect' media description tag
Use my custom view in player search
Be wary of player personalities
Investigate interest from other clubs
Do not discriminate against young free agents
Avoid wonderkids with low key attributes which may not grow.
That is all for today folks. I hope this guide helps you find wonderkids in Football Manager and we have plenty more planned. Get notified of new guides on Twitter and Facebook by clicking the relevant links and why not subscribe to the FMS Youtube channel. Click the alert bell button to catch in game tips and follow my 'SEADOGS CAN FLY' series.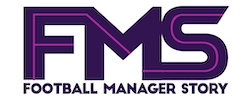 Subscribe to our Newsletter