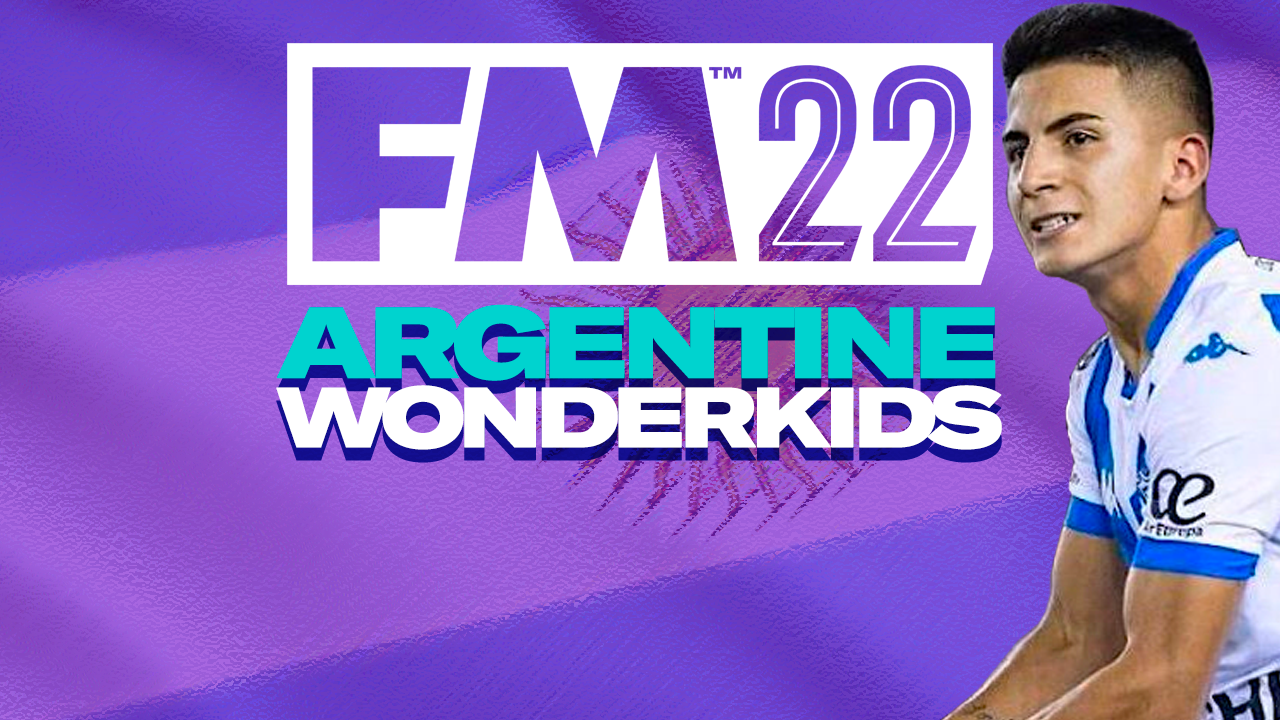 Who are the FM22 Argentine Wonderkids? We've searched through the Football Manager 2022 Database to pick out the top 10 talents if you are looking for the next Lionel Messi or Gabriel Batistuta.
Not only will you find below the best 11 FM22 Argentine wonderkids, but we will show you how they look in 2021 and in 2026. Just one player has a fixed Potential Ability (PA), with the others ranging between 130 and 180 – we won't tell you who, that ruins the surprise.
Aged between 16 and 20, as always, the development of these South America players will depend on how quickly the gain playing time, the training facilities and coaching staff of where they play.
Top FM22 Argentine Wonderkids
11. Carlos Alcaraz: Racing Club – Age: 18
2021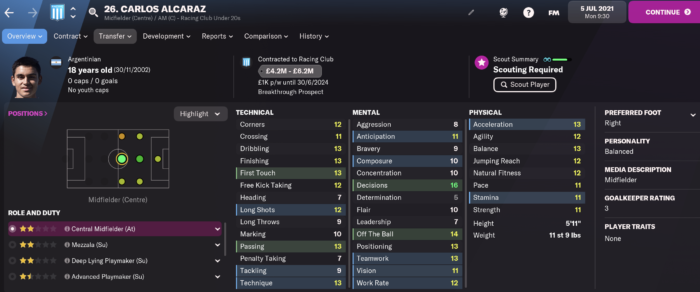 2026

Released in 2024, Alcaraz hasn't developed as expected while at Racing Club. Yet, a central midfielder who has 16 for Decisions and 13 for First Touch, Passing and Technique in 2021 should do much better in the right circumstances.
10. Lautaro Ovando: Argentinos Juniors – Age 18
2021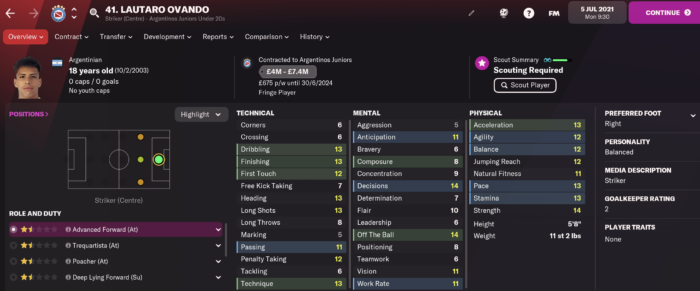 2026

You wouldn't look at Lautaro Ovando's attributes and think he would have landed at Liverpool. The Premier League side only paid £3.6 million in 2021. Loan deals at Cardiff and Olympiakos failed to see him progress and it wasn't until 2025 when he showed what he could do. On loan at Norwich, he finished with 18 league goals in 38 games.
Valued at £28m, it seems the Merseyside club will still make a huge profit on the 23-year-old.
9. Elias Machuca: Racing Club – Age: 18
2021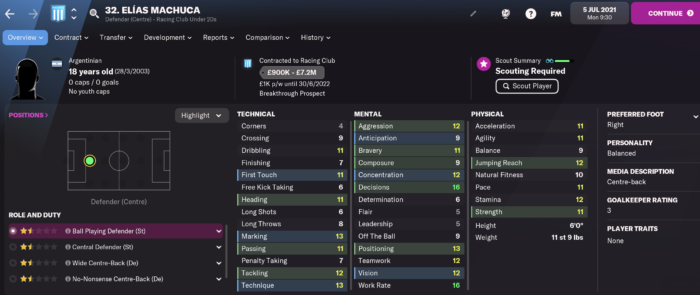 2026

Similar to Alcaraz, Elias Machuca hasn't developed at all. In fact he looks like the exact same player, still playing at Racing Club. That's what happens when you only play 71 times in five seasons. A centre back who is over 6 foot, with decent Technicals and Mentals deserves better.
---
FM22 Wonderkid Series
---
8. Matias Palacios: FC Basel – Age: 19
2021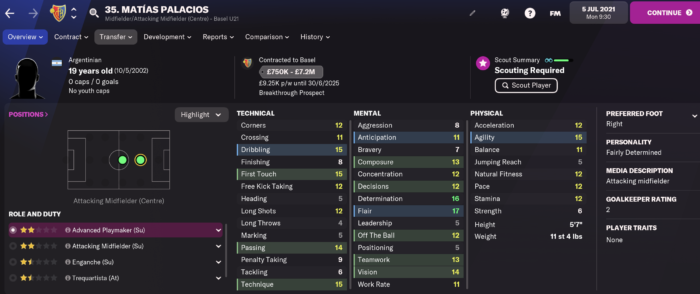 2026

Those green attributes scattered across Matias Palacios' profile are a sight for sore eyes. Bought by Salzburg in 2023 for just £7.75 million, he feels like an ideal signing for the Austrian club.
Now valued over £20m, his technicals stand out, but he has the Vision, Flair and Off The Ball to be an exquisite midfielder.
7. Julian Aude: Lanus – Age: 18
2021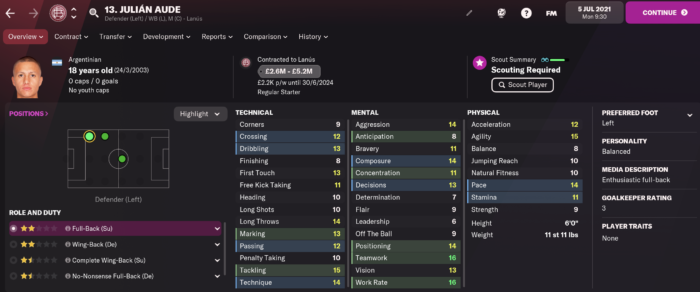 2026

Another Argentine wonderkid who has failed to kick on, mostly due to his continued role at Lanus in Argentina. He needs a move before his 20th birthday to see him attempt to reach his potential.
Julian Aude has actually regressed. A full-back who can play on either side and can cross the ball should be snapped up early and developed into a very dangerous defender.
6. Enzo Barrenchea: Juventus – Age: 20
2021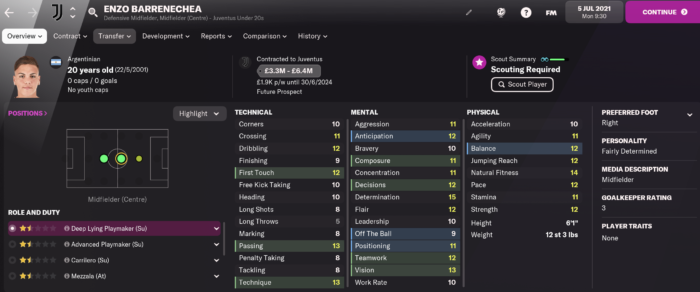 2026
Ummm, this is awkward. The reason there is no screenshot for Enzo Barrenechea in 2026 is it looks like he retired in 2024 when he was released by Torino. 
---
Find the best FM 2022 players:
---
Every year we test countless tactics and review the very best. For FM22 these systems will be ranked and listed within our tactics index linked below.

---
5. Alan Velasco: Independiente – Age: 19
2021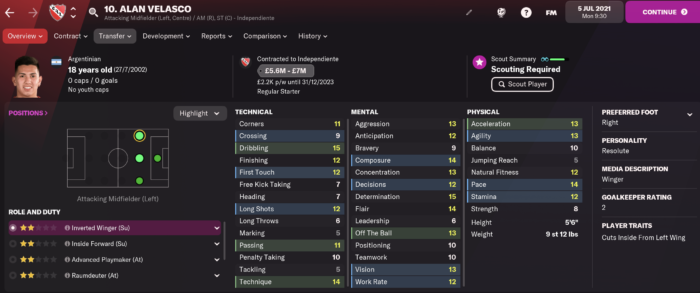 2026

Although playing for Brighton in the Premier League, Alan Velasco has yet to hit his potential. His mentals are decent, but the technicals have not kicked on as expected.
The issue is clear. Chelsea paid £2.6million for him in 2022, but after only 8 league games he has stagnated. The Seagulls grabbed him for £13.5m and were paid back with 10 goals and three assists. Imagine what could have been if Chelsea had either, not bothered, or actually used him.
4. Dario Sarmiento: Man City – Age: 18
2021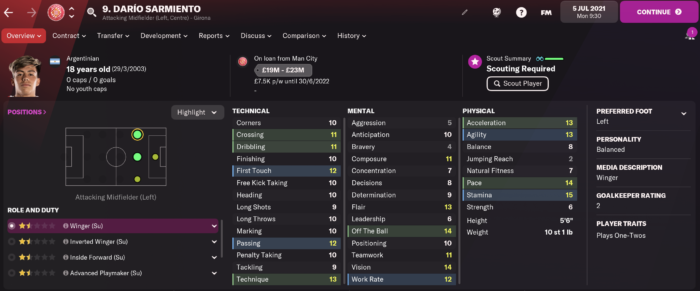 2026

It seems like the theme of these young Argentine Wonderkids. Loans to Girona and Troyes failed to see Dario Sarmiento get decent exposure. Spoiler, his PA in this version is 170, which is criminal to see him miles away from reaching that number.
Playing in the City Under 23s isn't going to help. Sign Sarmiento, sign him early. Use him, enjoy a very talented midfielder.
3. Facundo Farias: Atletico Colon – Age: 18
2021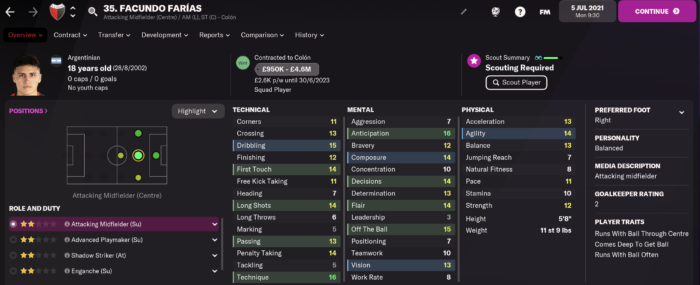 2026

Can these European clubs please stop buying these wonderkids if they are never going to use them. A bargain at £6million, but it means nothing when by 2026 you've only played nine games for Inter.
Perhaps his pace lets him down as a winger, but with 16 Dribbling, 14 Passing and 15 First Touch, he could be a superb AMC for someone, just maybe not the top of Serie A.
2. Thiago Almada: Velez Sarsfield – Age: 20
2021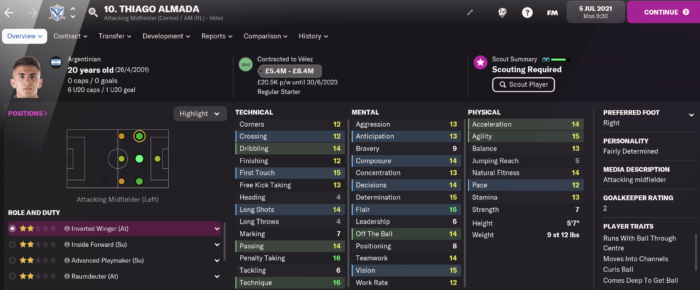 2026

Across the hallway of the San Siro, it is Milan who are fully enjoying their Argentine Wonderkid. Although they did pay Sheffield United £41.5million for the honour.
Two excellent seasons in England following his £9.5m move saw the Italian giants step in. In 2025 he finished with 12 goals and nine assists.
1. Luka Romero: Lazio – Age: 16
2021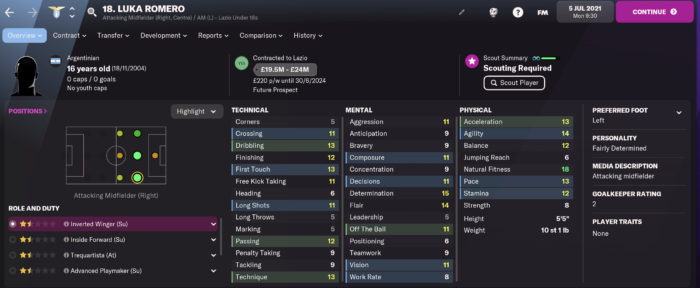 2026

One of the most exciting talents in Europe. It is amazing he is still only 21 years old, especially when you look at his attributes. The Dribbling, Technique, Composure, Acceleration, Agility and Pace are outstanding. Now valued at around £46 million, it is fair to say it would take a lot more to snatch him from Rome.
Although Spanish born, he is eligible for Argentina and has yet to be handed his senior Spain cap.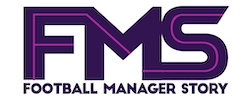 Subscribe to our Newsletter