Best Football Manager 2021 Tactics Index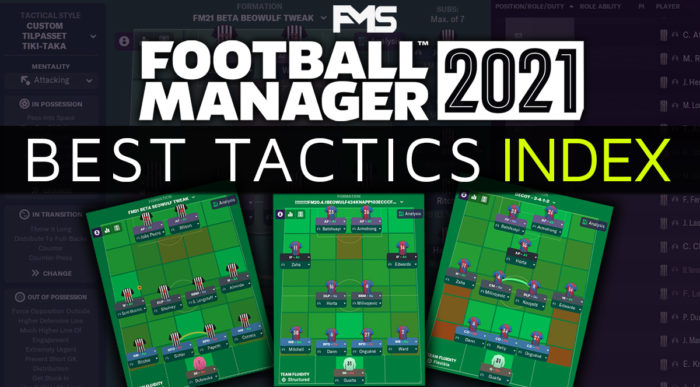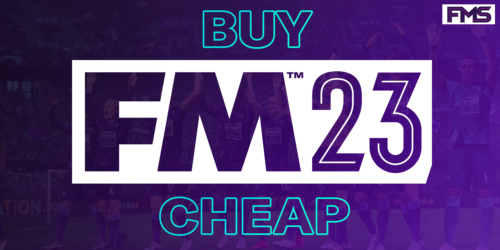 Your home of the best Football Manager 2021 tactics fully reviewed and rated by Darren. We manually test the best FM 2021 tactics to bring you a variety of winning formulas from plug and play to the more intricate, long terms systems.
Most websites simulate saves to rank FM21 tactics but we believe this is unrealistic and misleading. With your Assistant in control, poor training, man management and team selection can scur results so we manually test just as you would play out a normal season. This also gives us the opportunity to fully embrace the tactic and guide you toward its best use.
Each test is carried out using suitable players, familiar with the system and drilled in training from pre-season. I generally play in the Premier League but testing needs to be enjoyable so this can vary.
Best Football Manager 2021 Tactics
Our list of tactics will grow throughout the year and is in descending order by test date, so be sure to check back often.
Best FM2021 Tactics: Concerto Narrow & B-flat UPDATED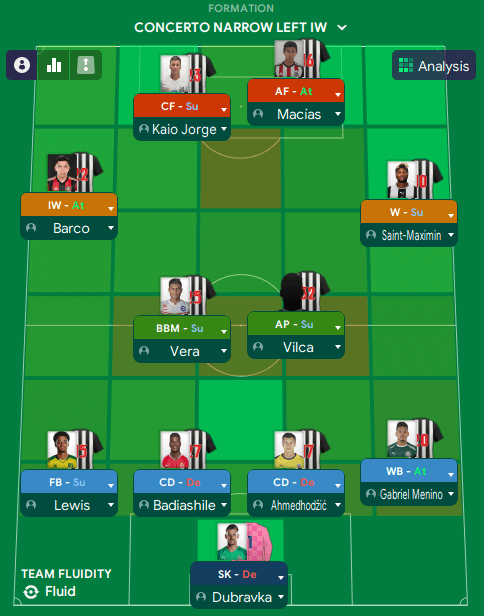 Summary: Concerto 2.0 has now been updated for patch 21.3 and the Winter update. I have also created a second tactic for away days and tough games dubbed 'Concerto B-flat.
If you enjoy the potency of a 4-4-2 and interplay of the 4-2-3-1 Concerto is the system for you. Unlike most overpowered, exploit tactics this is best watched in extended highlights mode and features some unique set piece plays.
One Advanced forward sits high while the second drops deep to link up play in a 4-2-4 formation. The latter acts as an AMC introducing the benefits of a 4-2-3-1 pulling Defenders out of position in a hybrid approach.
To find balance out wide AML cuts inside, attacking the space while AMR hugs the touchline and supports play. The left sided full back supports play offering defensive stability while the right Wing Back attacks, often overlapping.
Results speak for themselves as Newcastle took some impressive scalps including United away, Chelsea at home and Man City at home.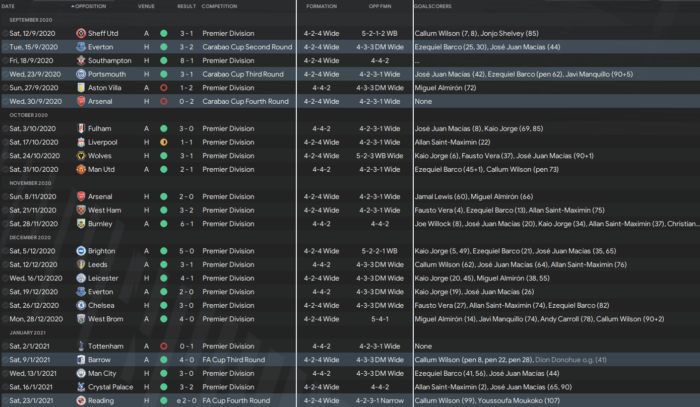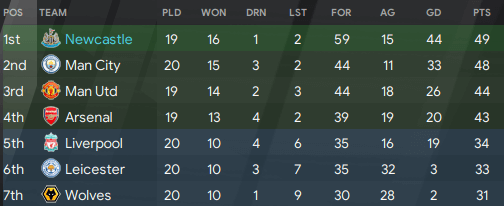 Best FM21 Lower League Tactic: Concerto Direct Edition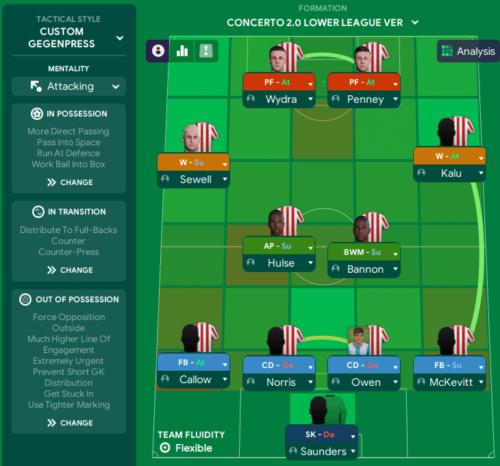 Summary: This FM21 lower league Tactic features attacking, pressing football and is suitable for level 10 teams up to the National League North/South and possibly the National League.
This is a direct, pressing system focussed on attacking, front to back Football in a 4-2-4 shape. Two Pressing Forwards offer a constant goal threat and act as the first line of Defence while Wingers add width crossing often as the Full Backs overlap.
My most impressive results came in the FA Trophy beating Deal 5-0, Highgate 4-0, Stockton 4-1 and West Auckland 4-2. The latter won promotion from the league above ours, in fact almost all our cup opposition played a level above us.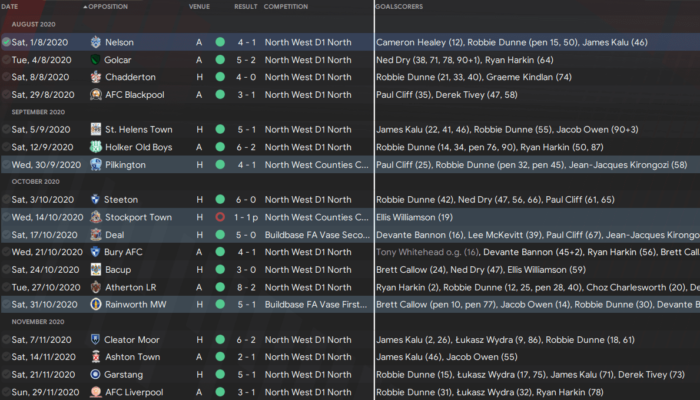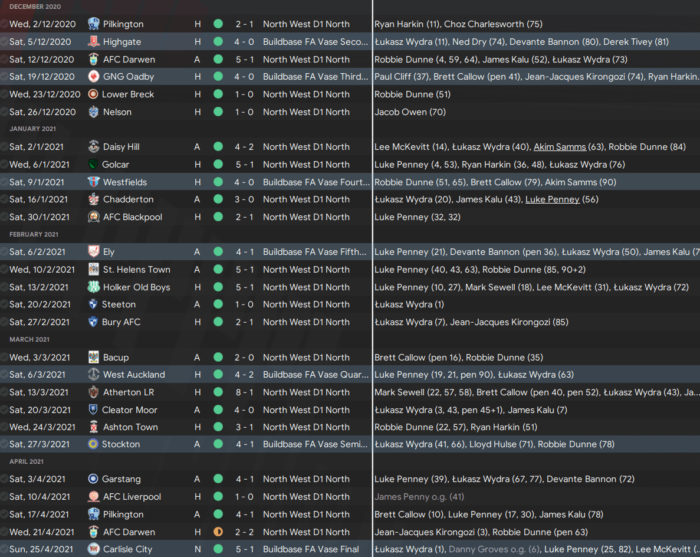 Best FM21 Tactics: Knaps Venom & Faith 4-2-2-2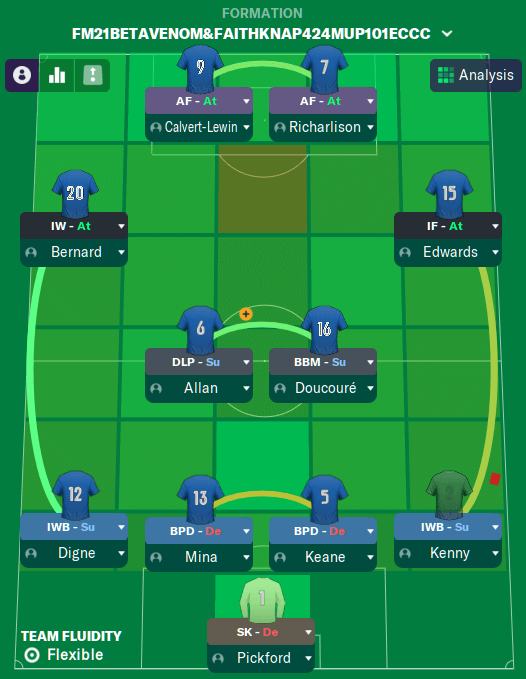 Summary: An attacking, pressing system in the same old Knap style featuring balls in behind abusing the high line. You will need fast forwards and Wingers who can dribble to take full advantage but when this works it really is impressive. My front four were involved in 186 goals from 157 starts combined. You will concede and with the wrong players this system could prove inconsistent but that is where our guide comes in.
Venom & Faith is not only about balls in behind, I often enjoyed intricate play between AMR, AML and ST leading to Edward's 20 assists. The video below offers a little taste of what you can expect including gameplay.
As suggested we won the Premier League, FA Cup & League cup all results are below. For full stats including the Crystal Palace test and download/guide click the link above.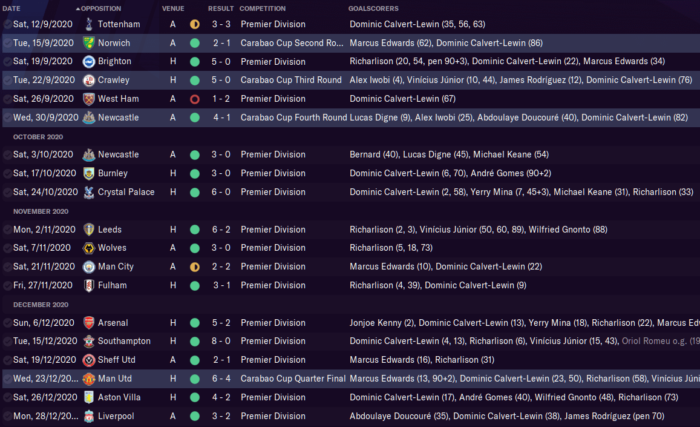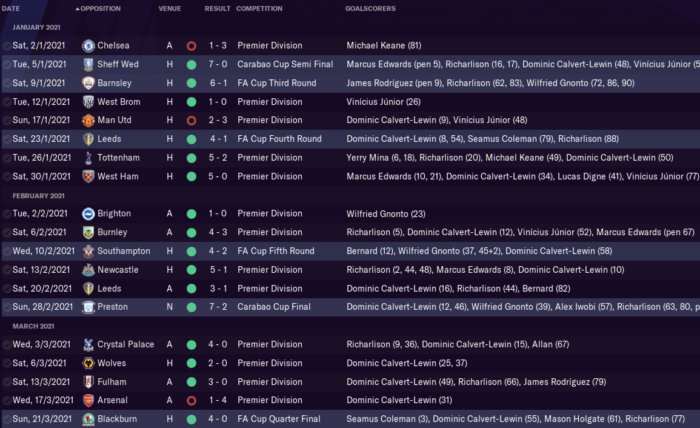 Best FM 2021 Tactics: Knaps BEOWULF 4-4-2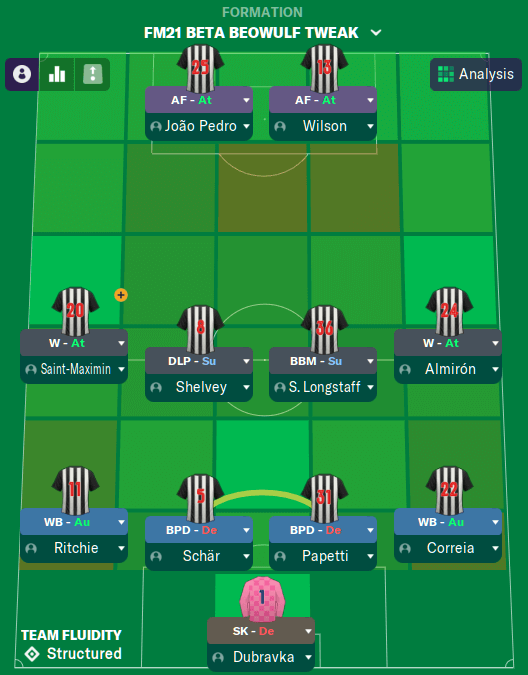 Summary: A direct, attacking 4-4-2 from Knap who is renowned for is overpowered tactics and use of high octane, pressing Football. This system looks to exploit the ball in behind finding two Advanced Forwards scoring plenty of goals. Owing to a high defensive line it can be found out on the break so we have recommended a second system to see games out.
Results speak for themselves, we sit top of the Premier League with Newcastle after 18 games and await a League Cup final. Beating Man Utd 6-2, Chelsea 9-3 and Arsenal 6-1 were among the highlights. BEOWULF's potency will be numbed for FM21 full release as the BETA does have bugs but should still be a great tactic.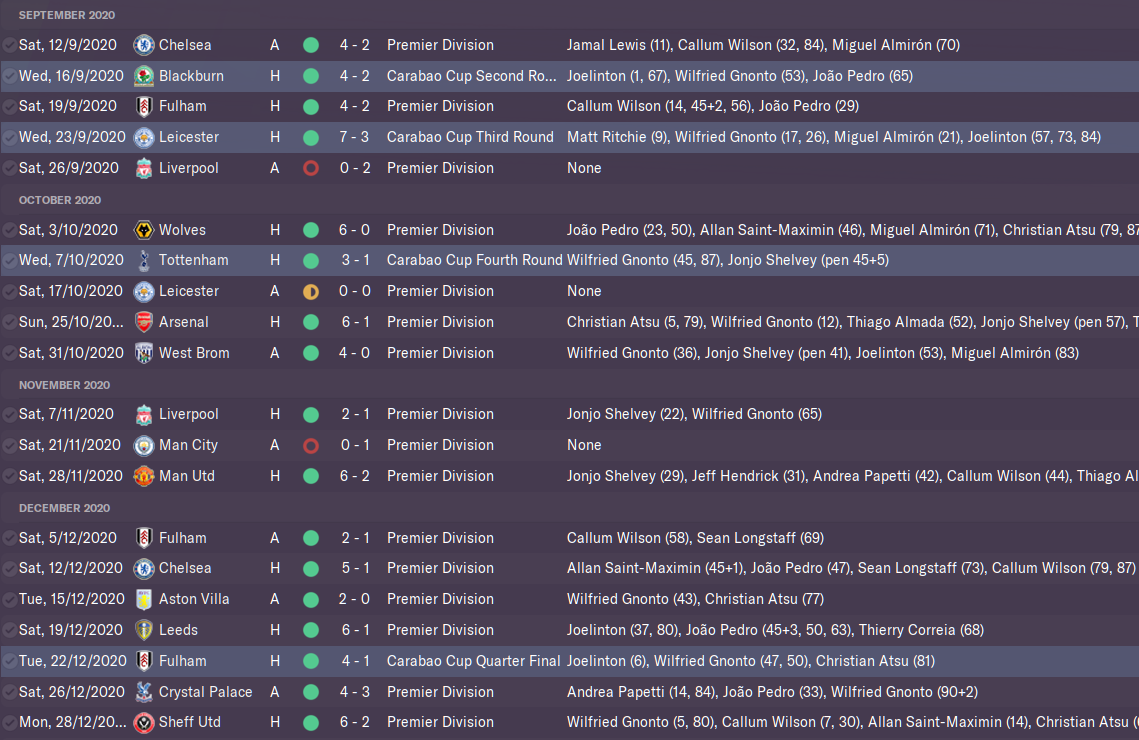 ---
Try our best FM 2021 wonderkids, 500+ prospects fully rated with value buys highlighted here.

---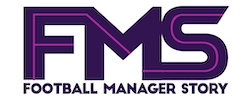 Subscribe to our Newsletter