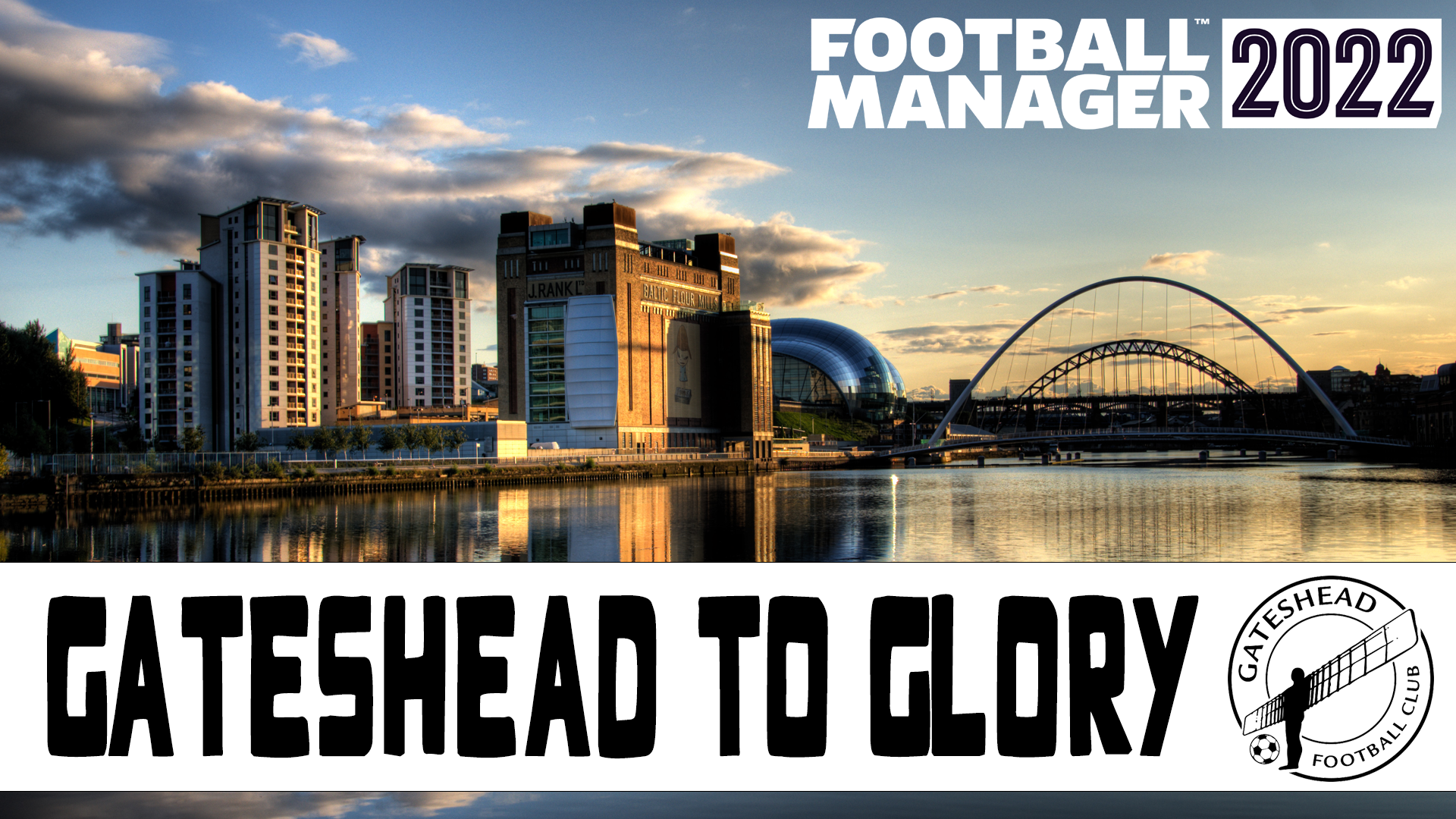 Hi, welcome to a new episode of my Football Manager story managing Gateshead from Vanarama National North to Glory.
After five back to back promotions from the Vanarama National North League, and one in the Premier League in which we avoid relegation, it was time to try to challenge for an European spot.
If you haven't read the previous posts, here is a quick recap:
Introduction: My presentation as Gateshead's manager.
Season 1:  We won the FA Trophy and the Vanarama League North without loosing any games, with 112 points in 42 matches.
Season 2: We lifted the FA Trophy Cup and the Vanarama National League without loosing any games with 122 points in 46 matches.
Season 3: We won the Sky Bet League ,2 seventeen points ahead of second placed team MK Dons.
Season 4:  We Won the Sky Bet League 1 and the Papa John's trophy.
Season 5: Won the Sky Bet Championship League.
Season 6: I avoided relegation in the first season in the Premier League.
Pre Season League Odds
The media and the odds expected us to finish in last position.
 Pre Season Matches
We won all seven matches. A very promising start.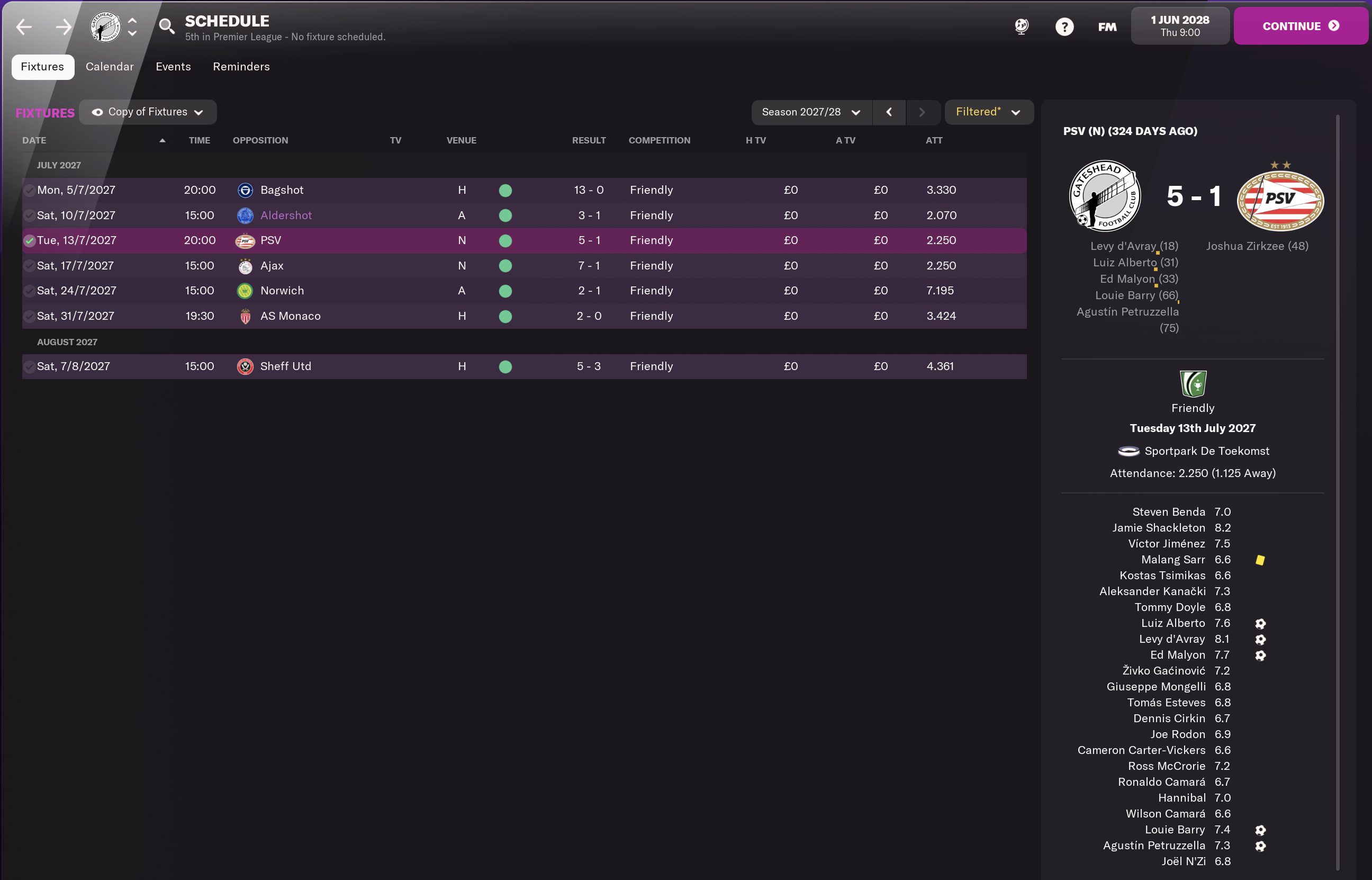 Premier League Fixtures

The Premier League Final Table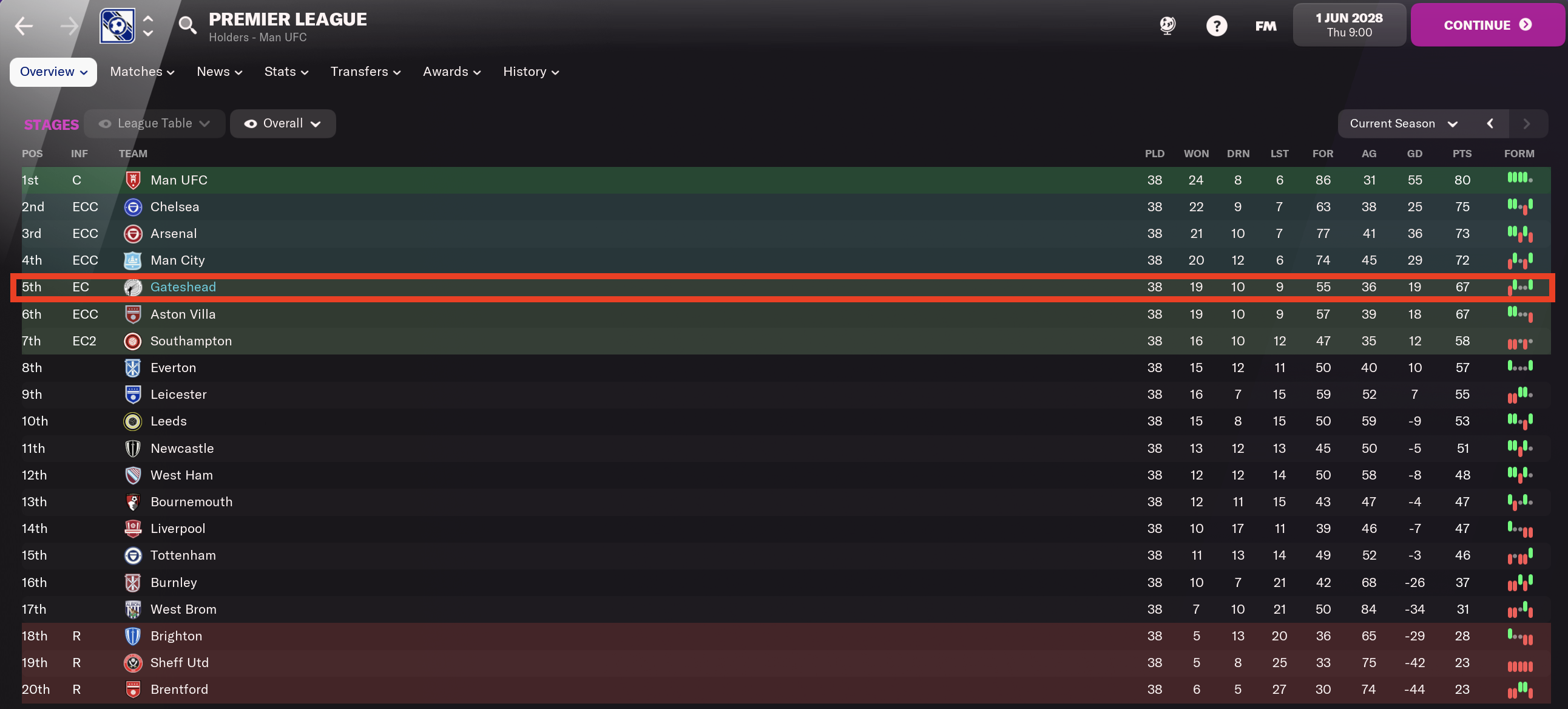 End of League Odds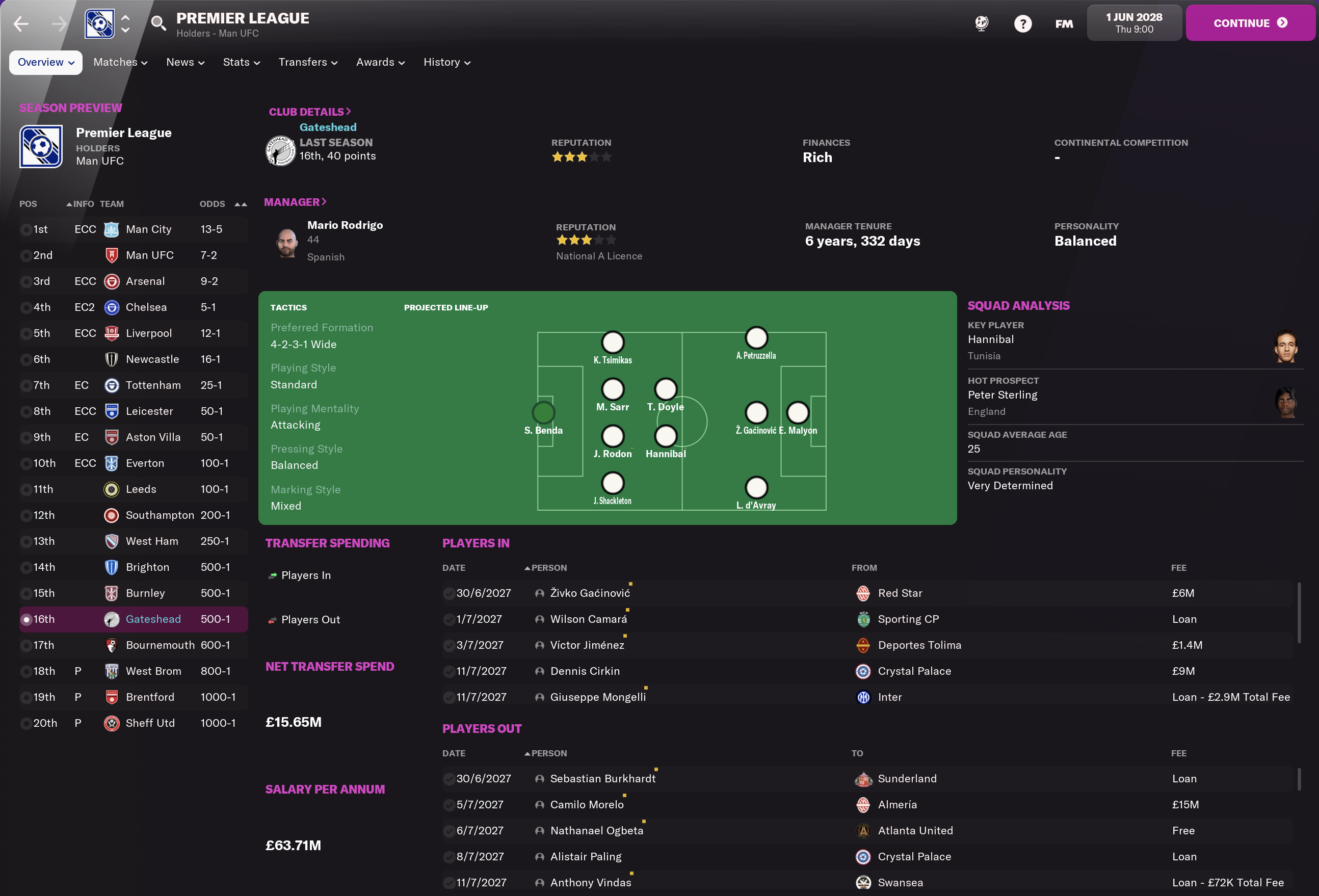 The Carabao Cup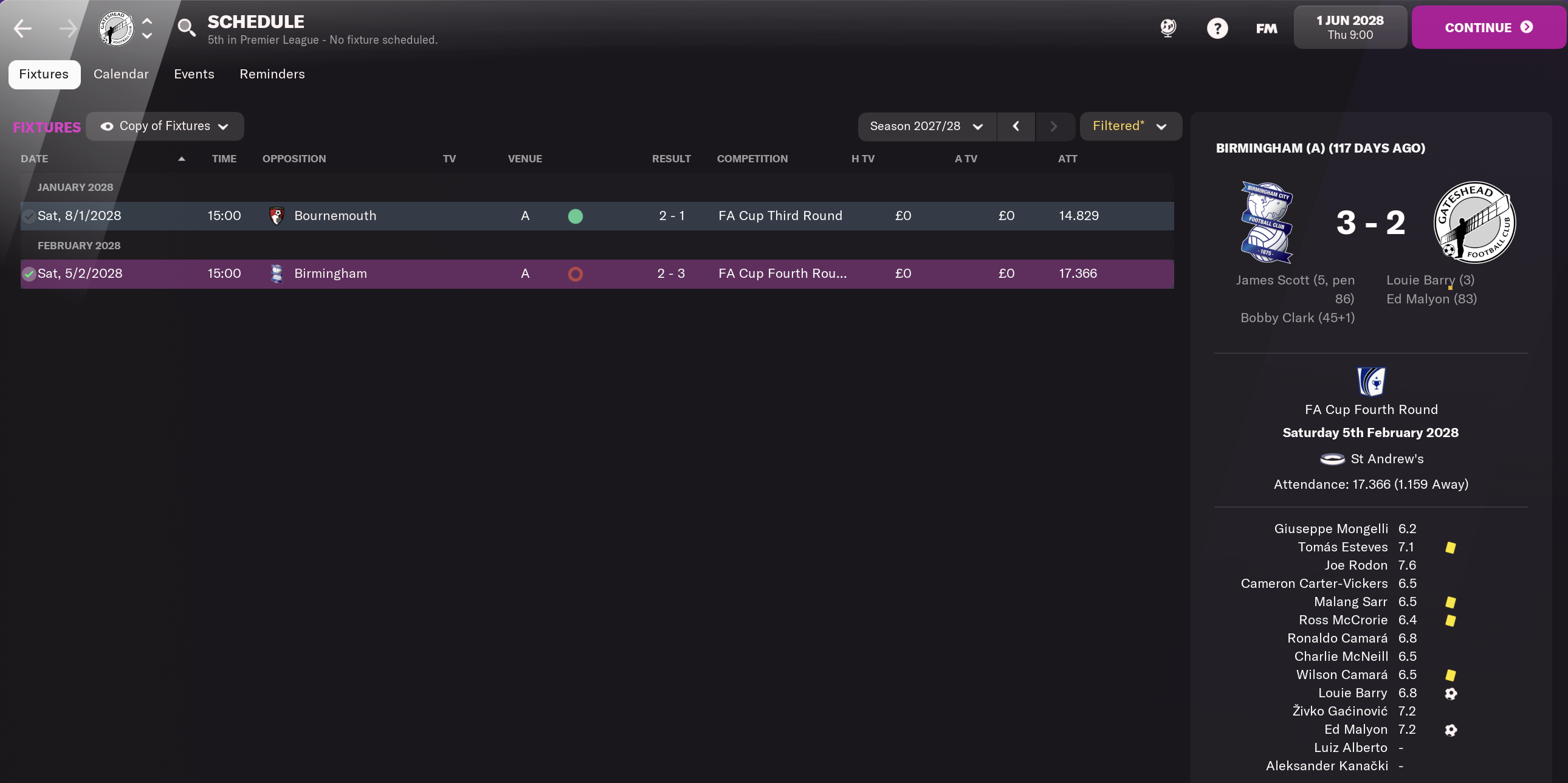 The FA Cup

Premier League Player Performance

The First 11 Players
Sweeper keeper on defend duty

Right wingback on attack duty

Left full back on support duty

Central defender on defend duty

Central defender on defend duty

Central midfielder on defend duty

Box to box midfielder on support duty

Advanced playmaker on support duty

Right winger on support duty

Left inverted winger on attack duty

Top Subs
Advanced forward on attack duty

Sub versatile attacking midfielder

Sub striker/winger

The Transfers
I managed to sell three more regen players for huge profits. I signed them for pennies with my «lower league money method». You can read it here. 😀
Camilo Morelo for 15M to Almeria.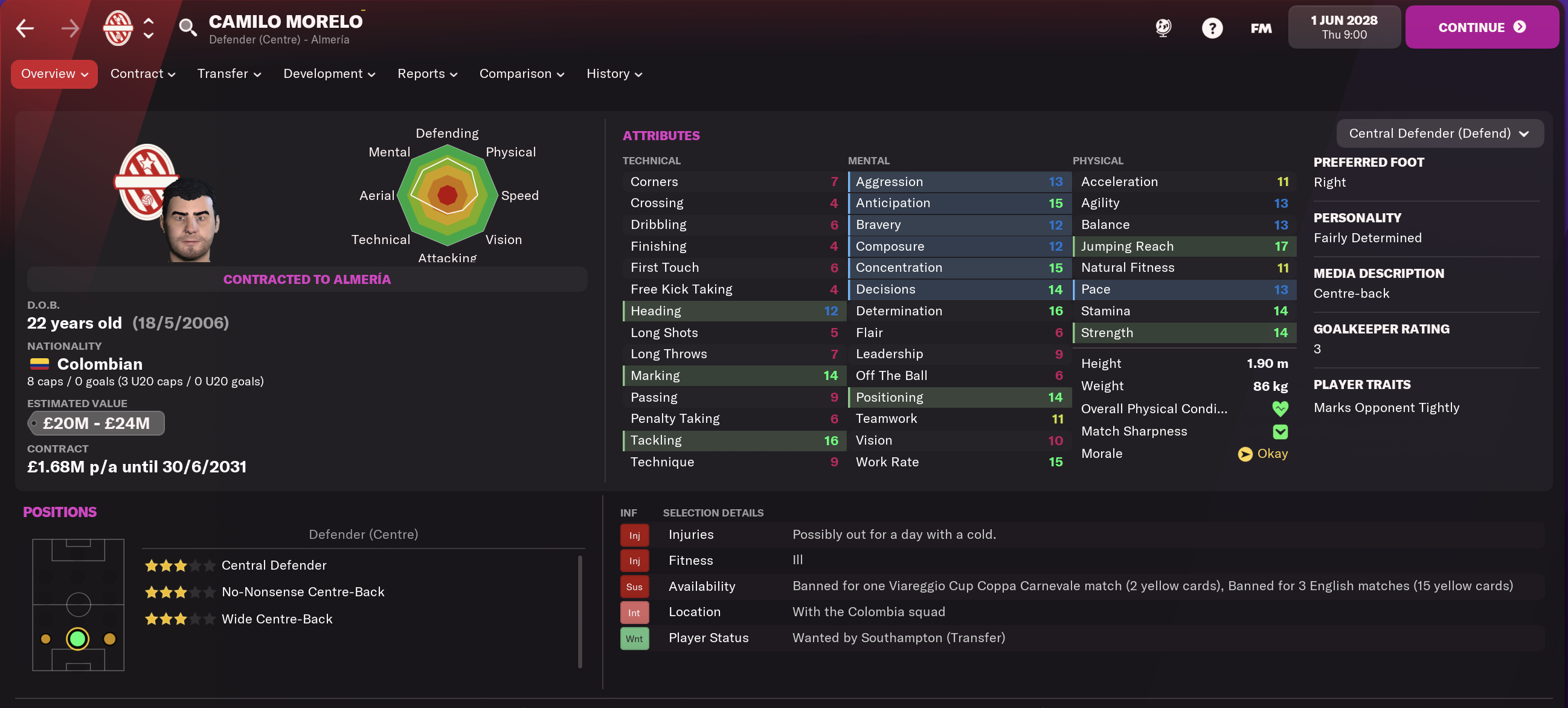 Allan Avila for 17.5 to Almeria too.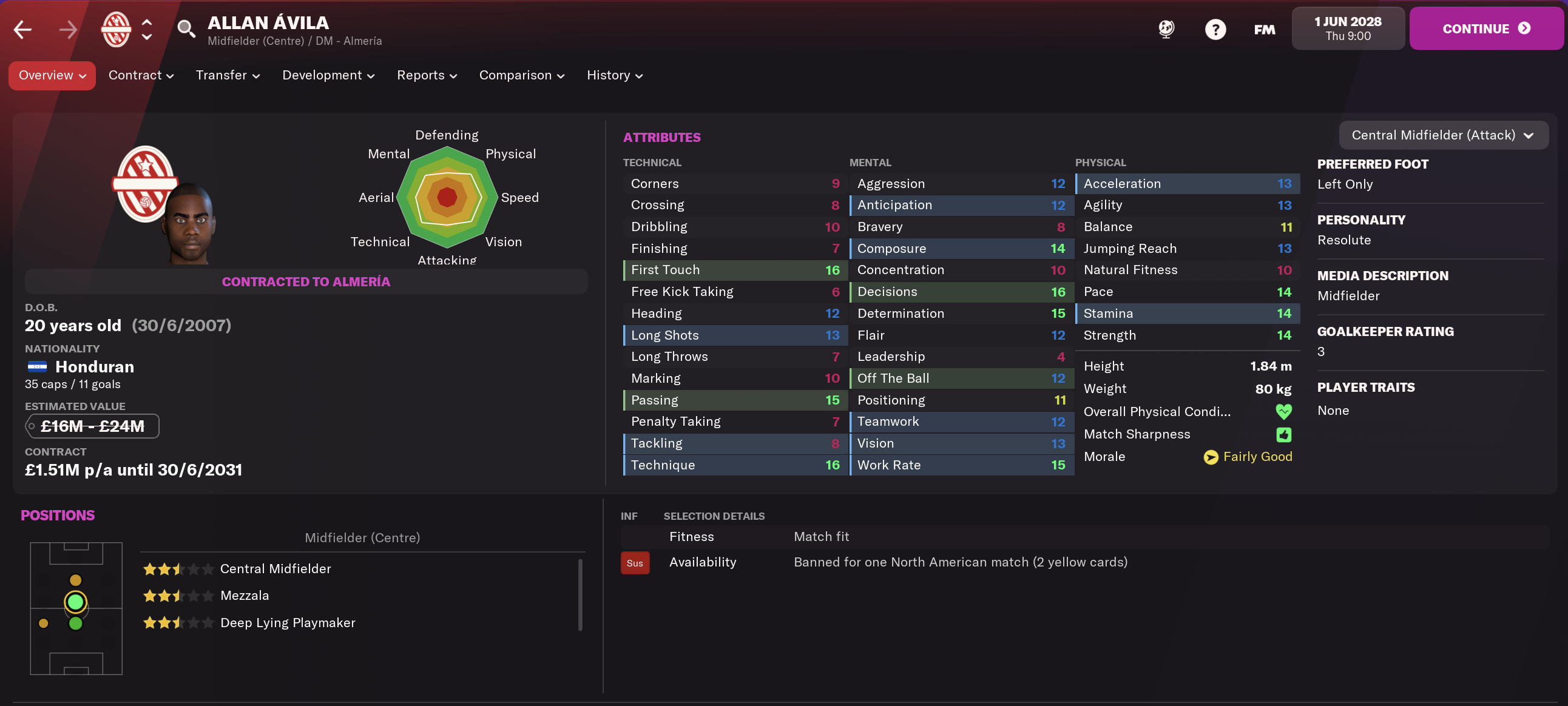 Guillaurme De Cuyper for 7M to Porto.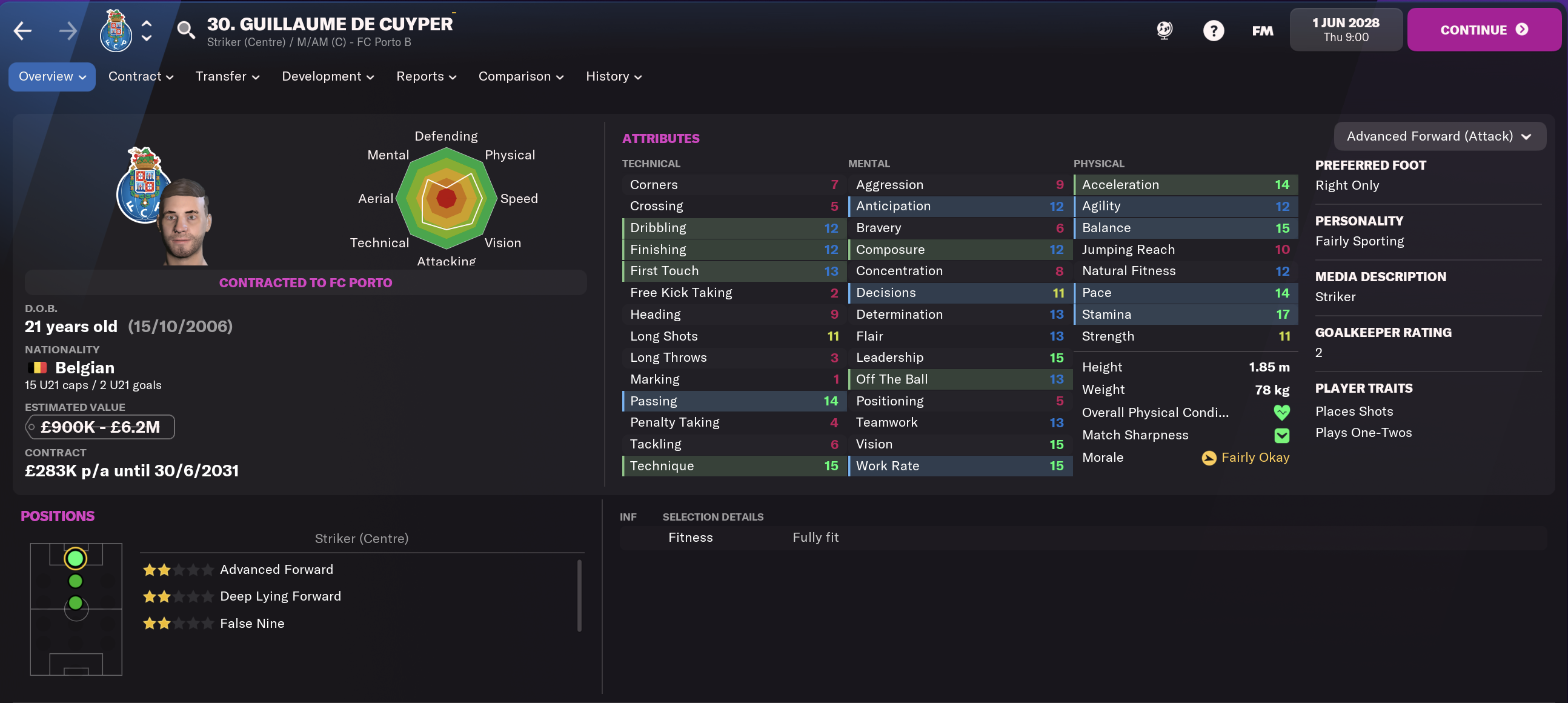 ======================================================
=========================================================================================
Players out:   GBP 43.5M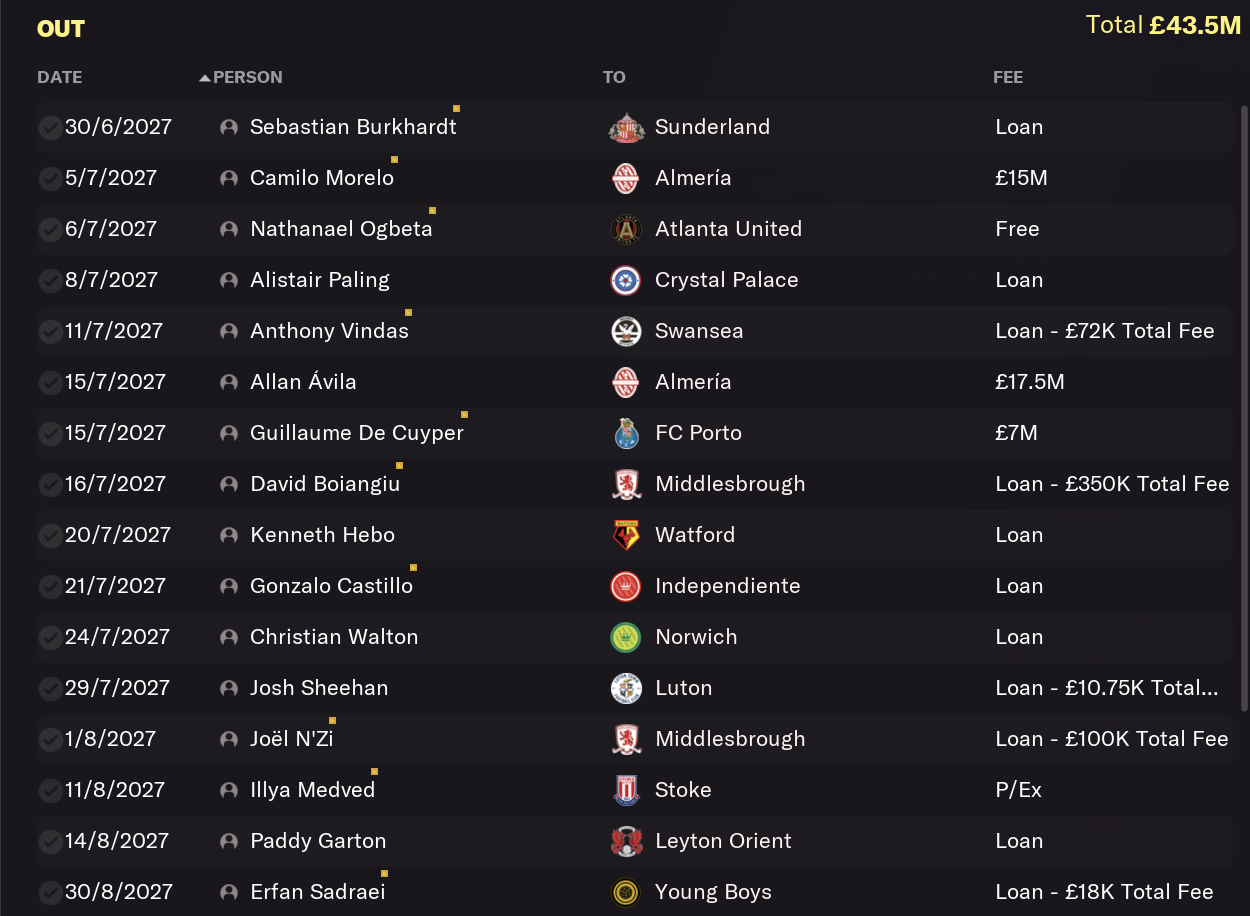 Players in:  aprox GBP 97M
Bear in mind that the players I sold, were paid mostly in cash, while most of the players I brought in are being payed in installments.
During this season I signed 5 first team players, some of them very young with lots of room for improvement.
I also bought many wonderkids that were sent on loan, such as Castillo, Kosik and Marco Antonio.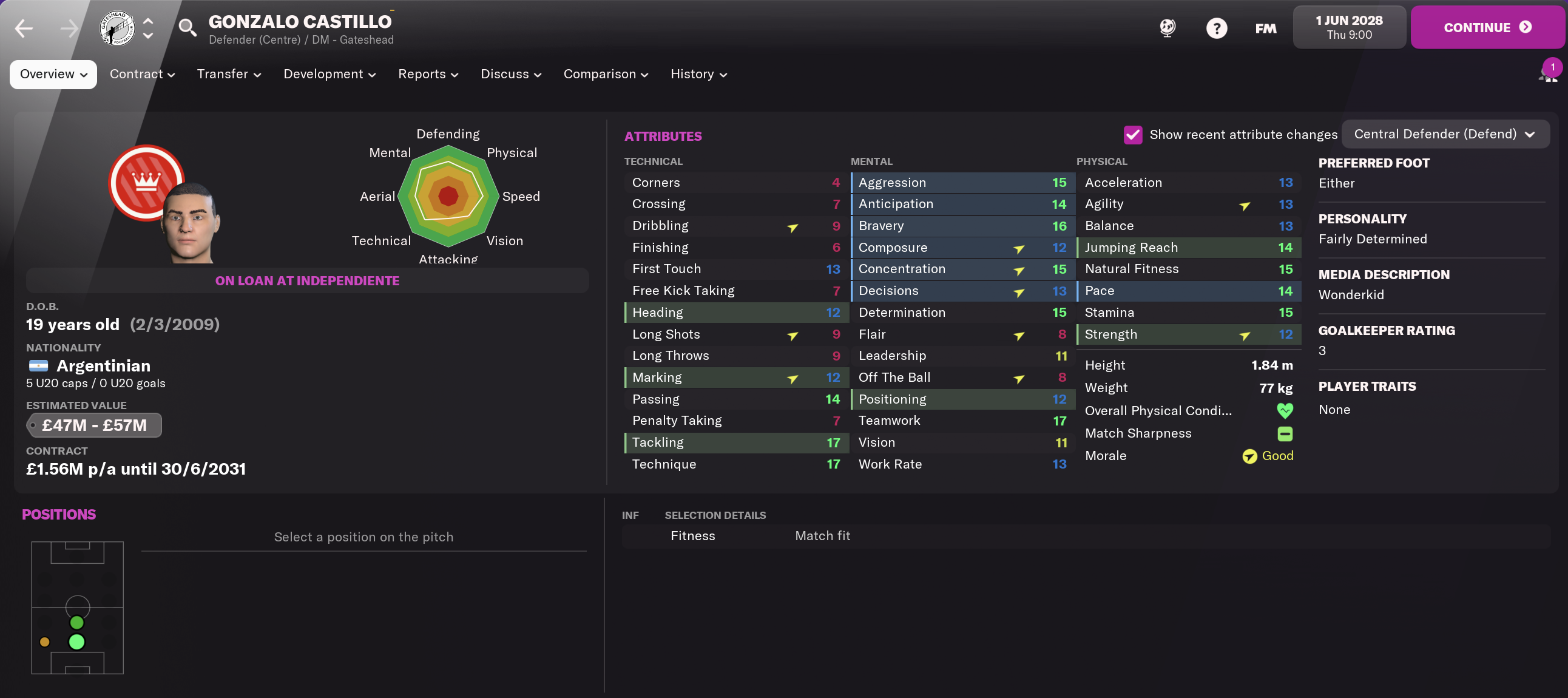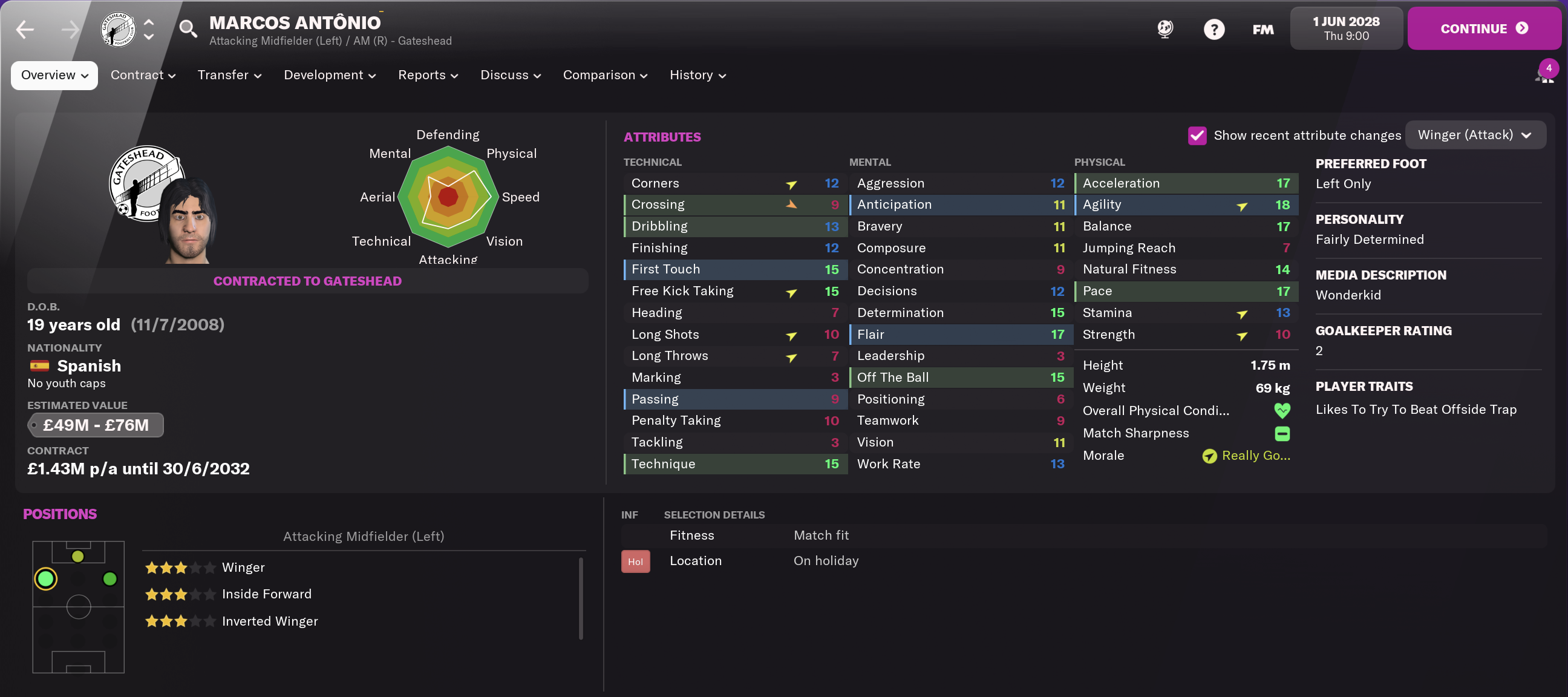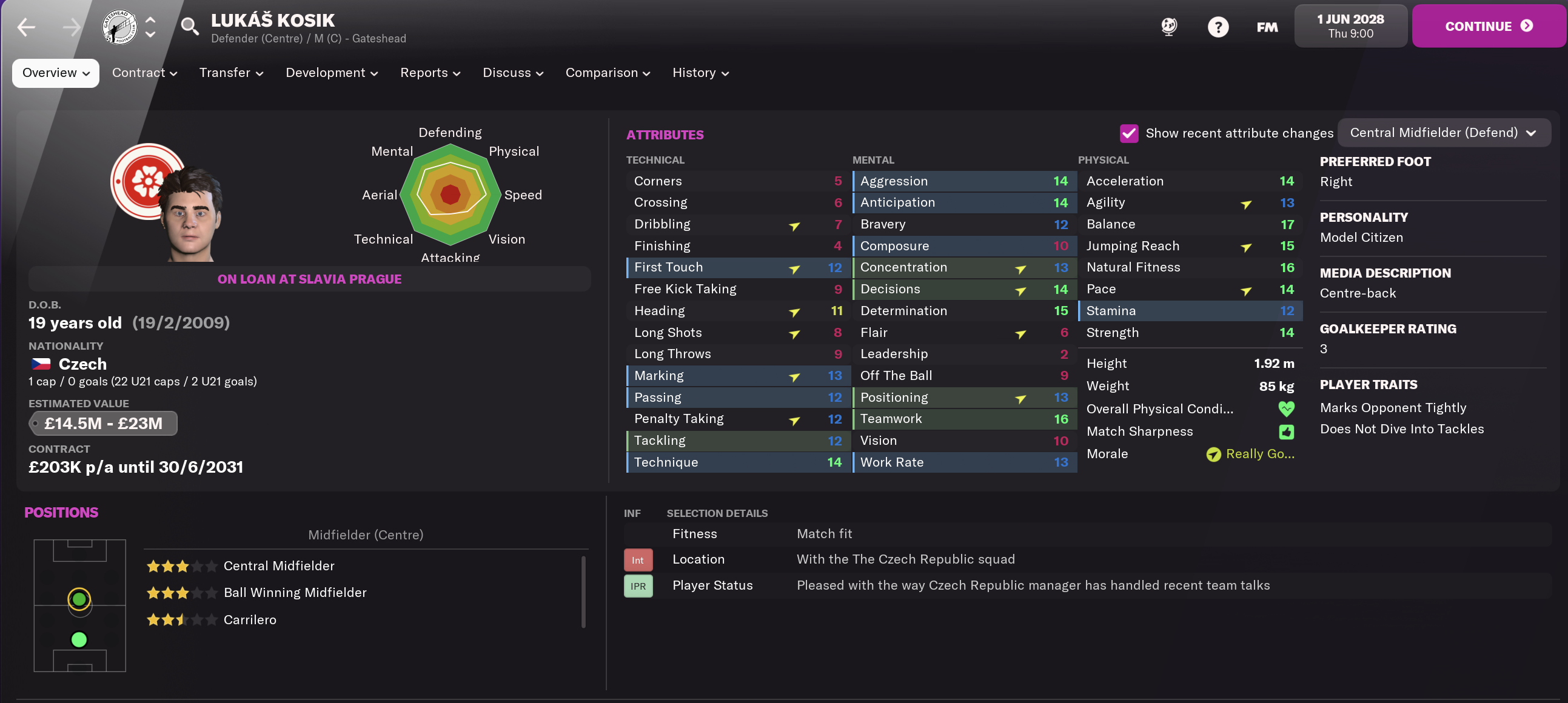 The Club
At the beginning of the season the media predicted that we were going to finished in 20th position, we finished 5th. 😁
The squad personality is very determined personality, as I like my teams to be mentally very strong.
Gateshead has a National reputation, I hope to have a continental now that we are going to play in the European competitions.
I am considered a club legend since since my forth season at the club. 😀👍
 The Facilities
During this season the training facilities were upgraded to «great» and the youth ones now are excellent.
The junior coaching academy is average, but the youth recruitment is exceptional.
Next season we will be playing in our new stadium! 😁👍
I will be upgrading the facilities up to state of the art quality.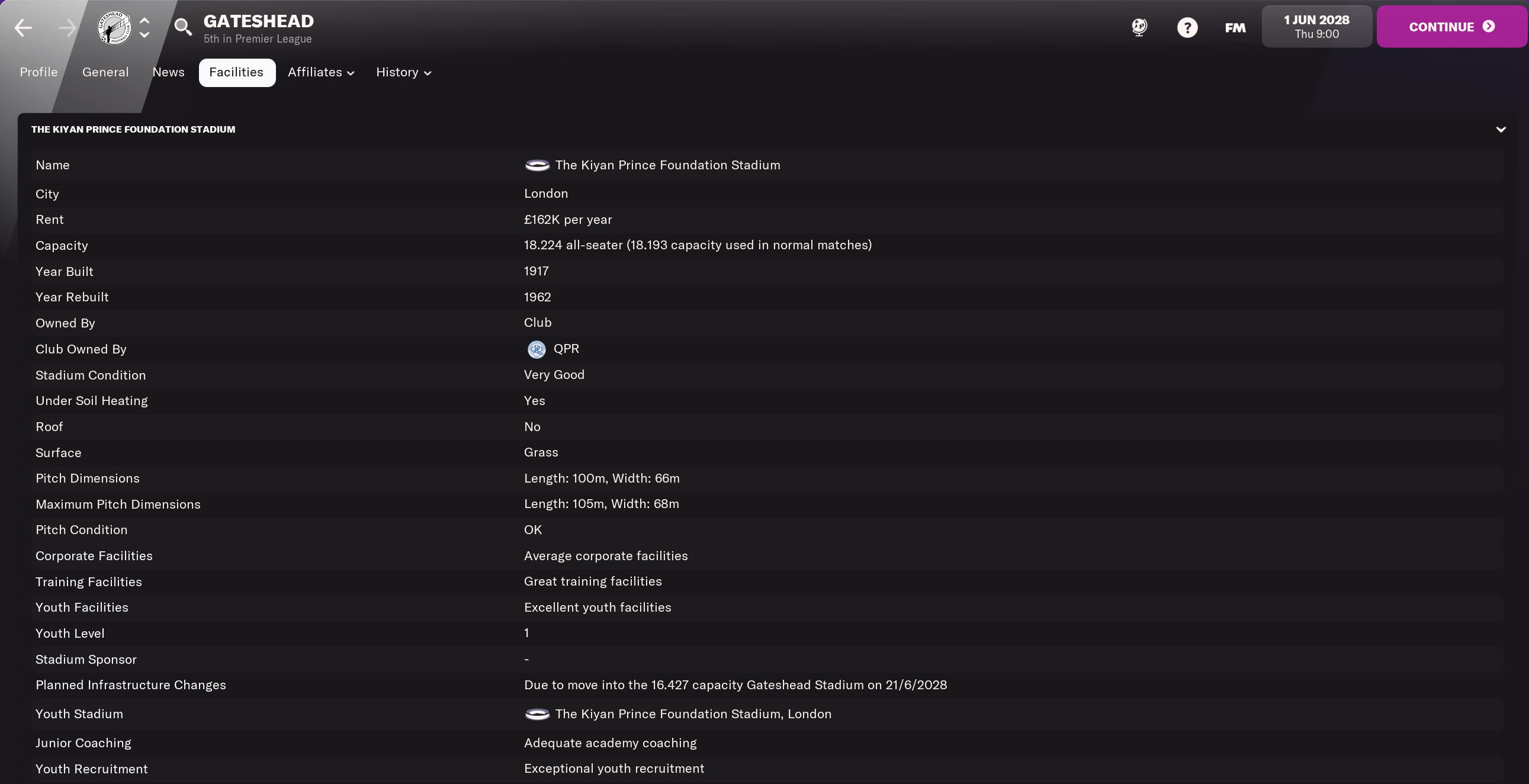 End of League Finances
The overall balance is GBP 40.6M, I am very happy with this.
Neither the owner or chairman have injected one penny since I took over the club's management 5 seasons ago 😡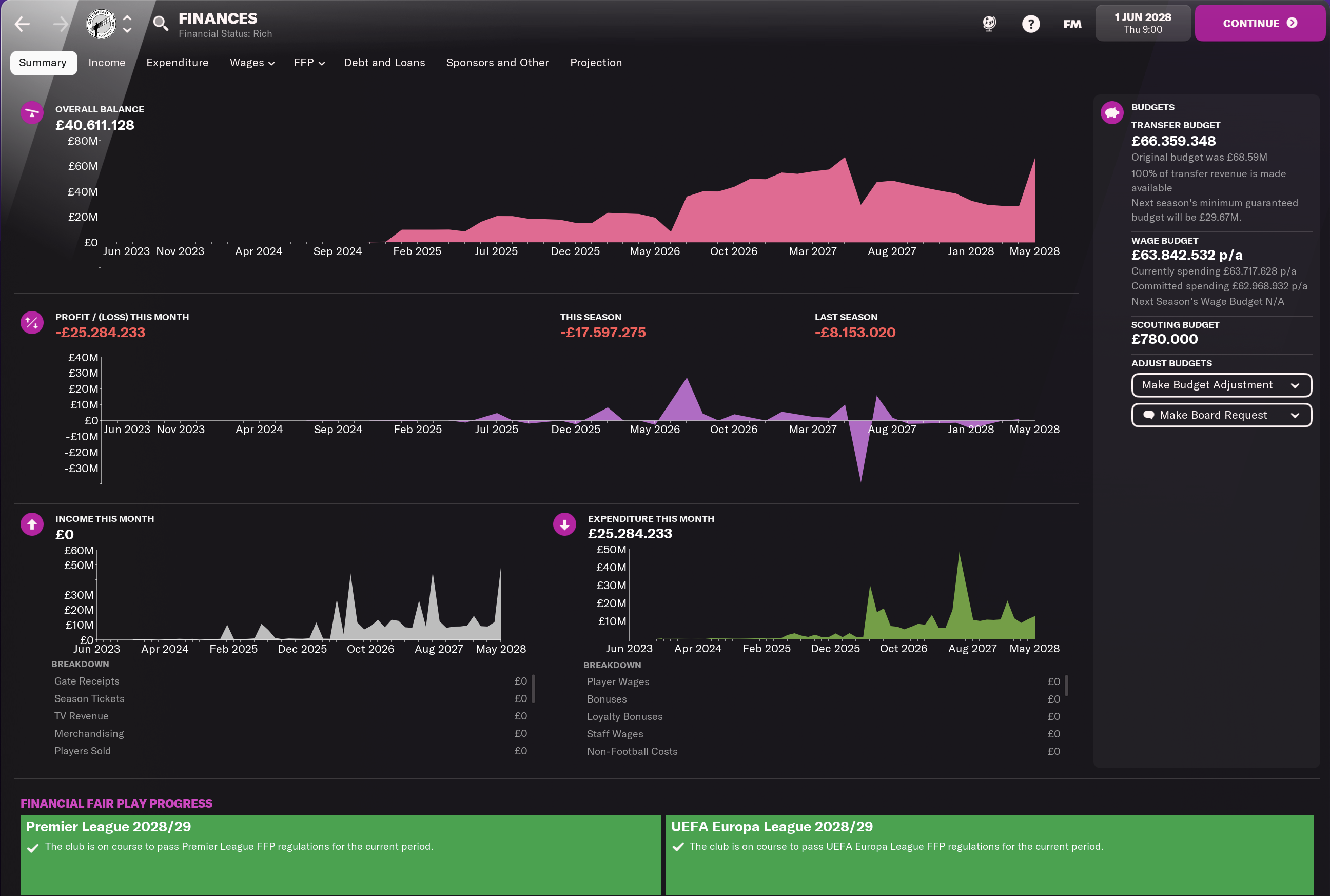 The Tactic
During this season I used my wide 4-2-3-1 lower league attacking tactic, which was successful in the last five seasons.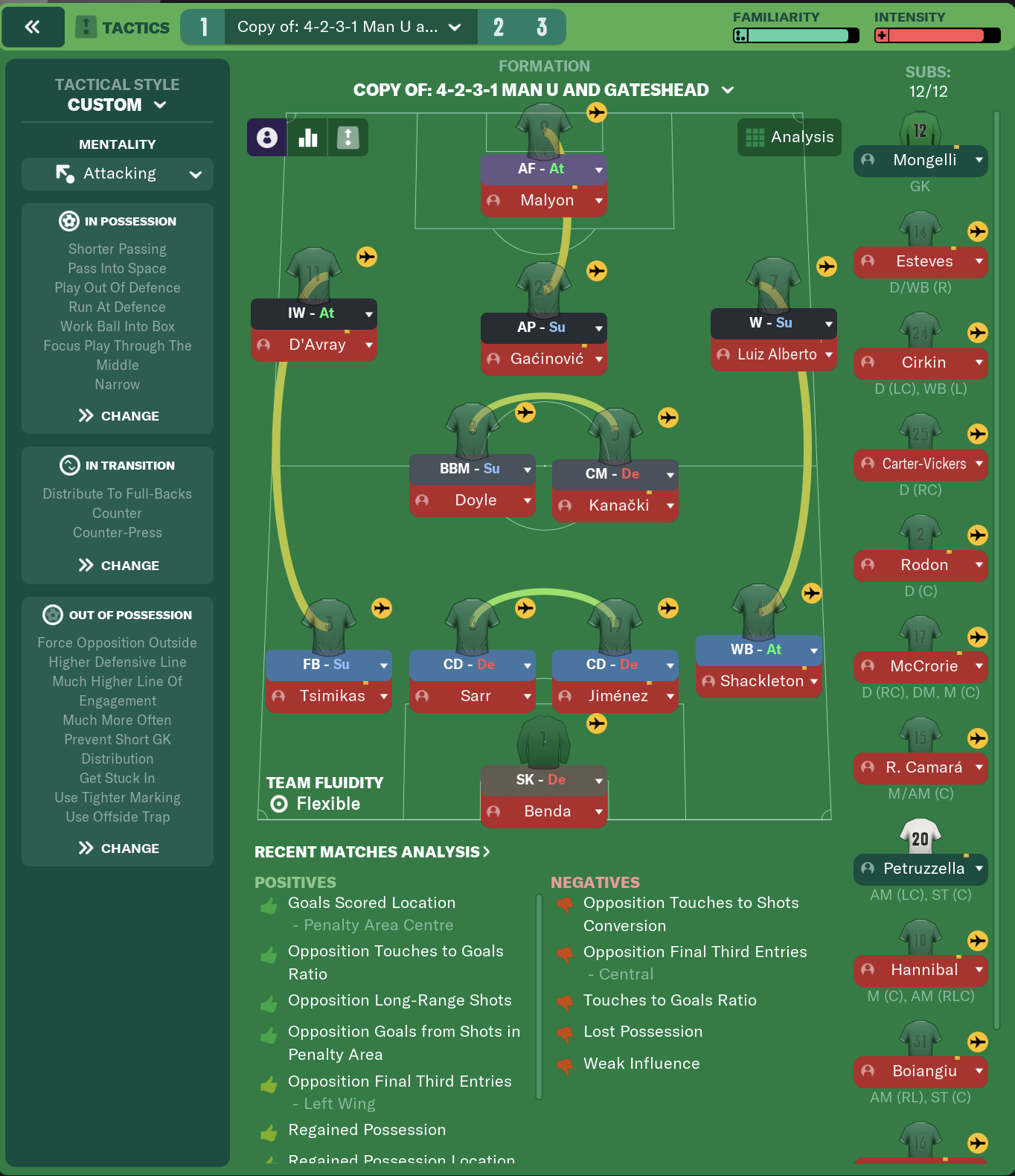 Squad Dynamics
The dynamics are great and I have one big tight core social group. Dynamics are very important.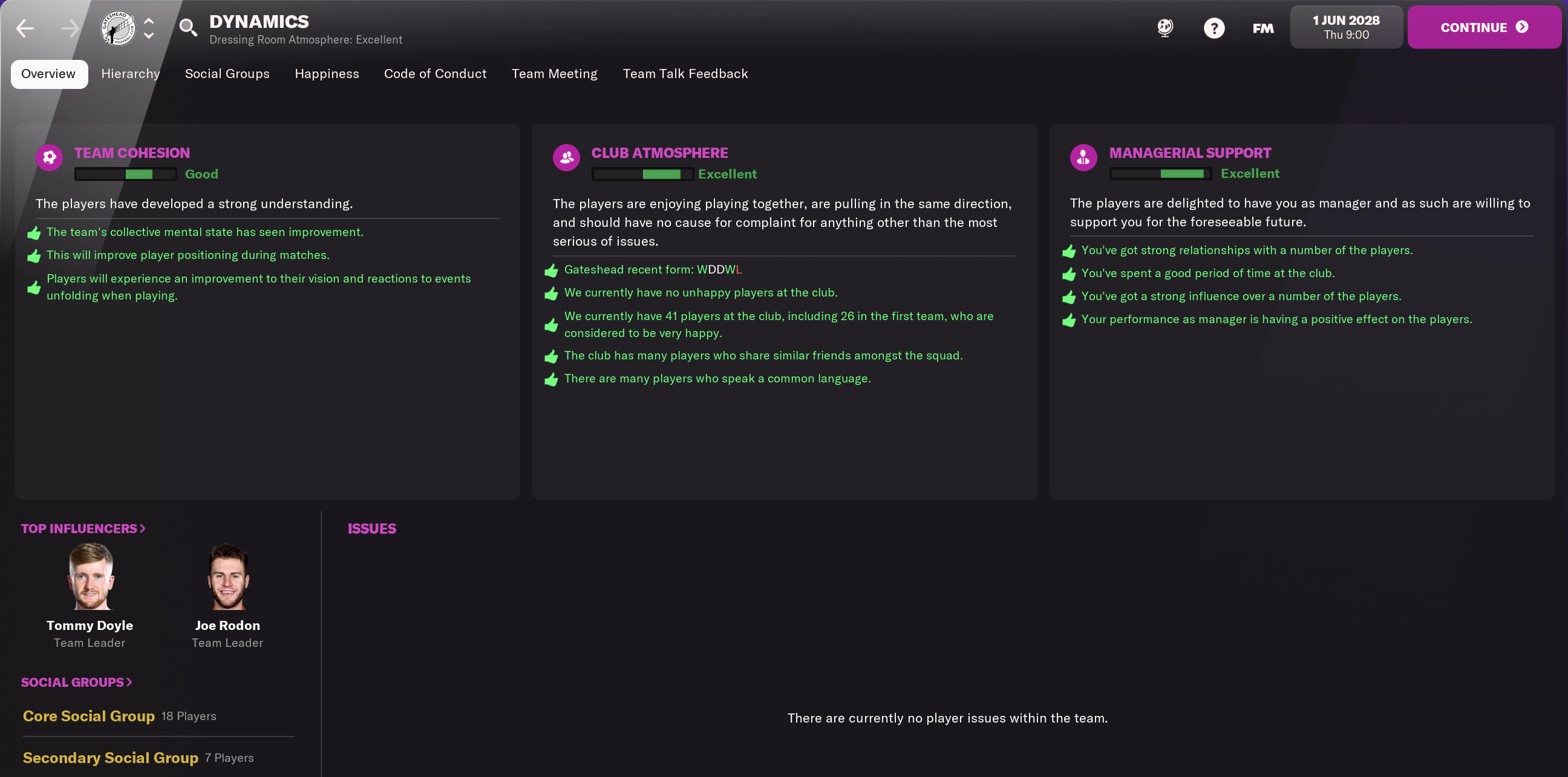 Building for the Future
Gateshead now has a lot of young potential elite players, may of them already with first team current ability.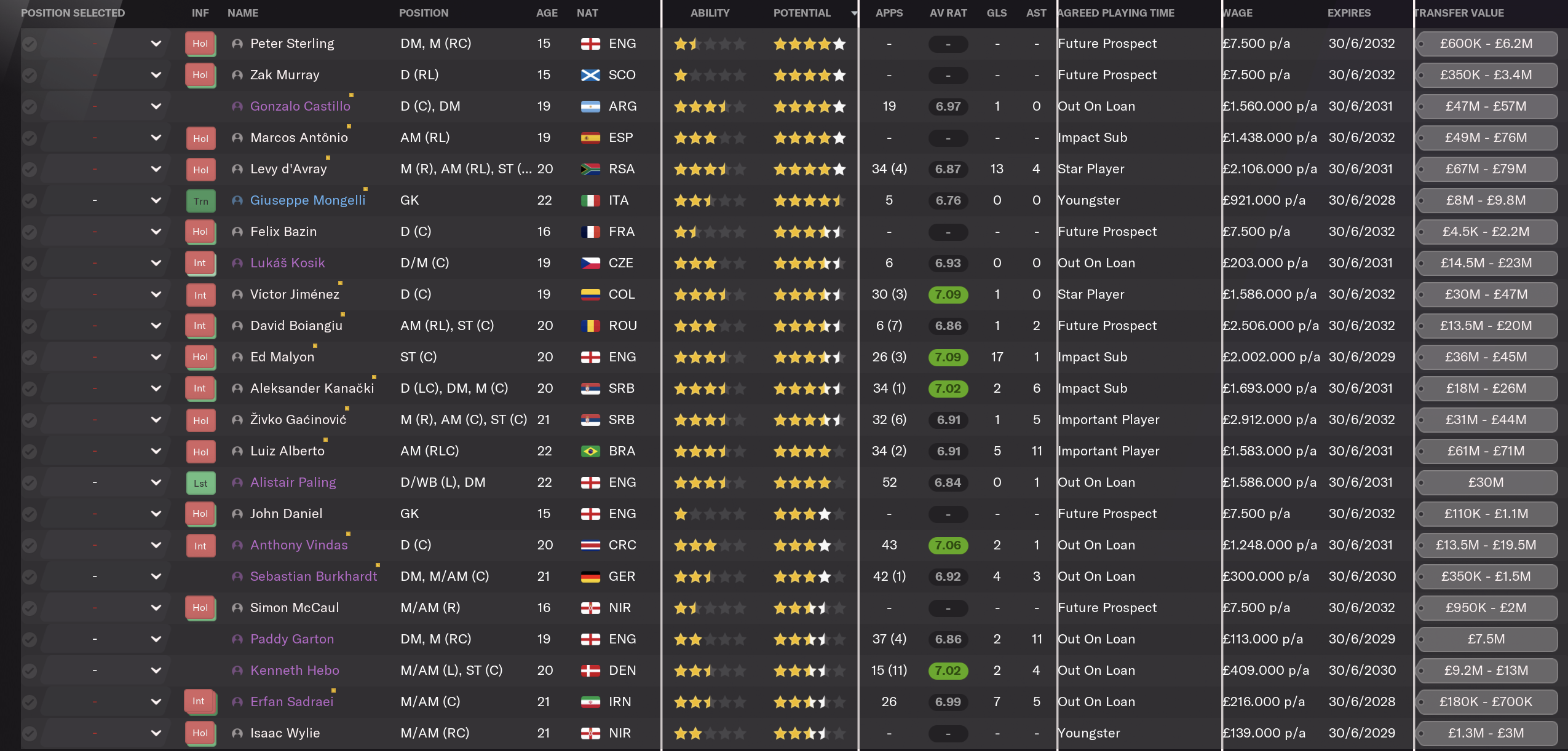 The Coaching Staff
All club's training categories are 4 to 4/4.5 stars⭐️.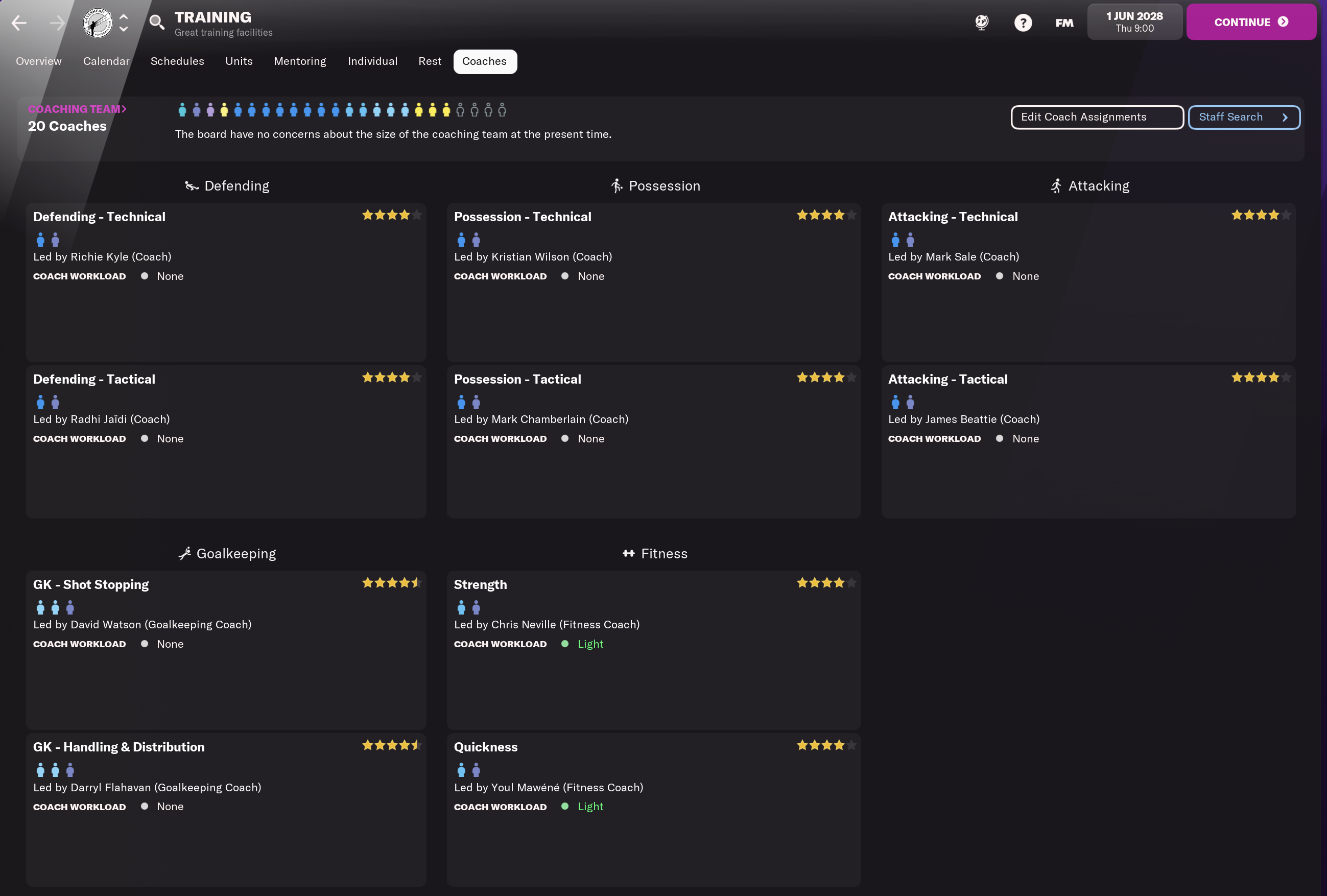 The Training Schedule
As in the last five season's I trained the players with Andrew Gibney's schedules.
You can check Andrew's Youtube channel here.

The Club Vision for Next Season
I will have an GBP 63.4M yearly wage budget and a GBP 66.3M transfer one.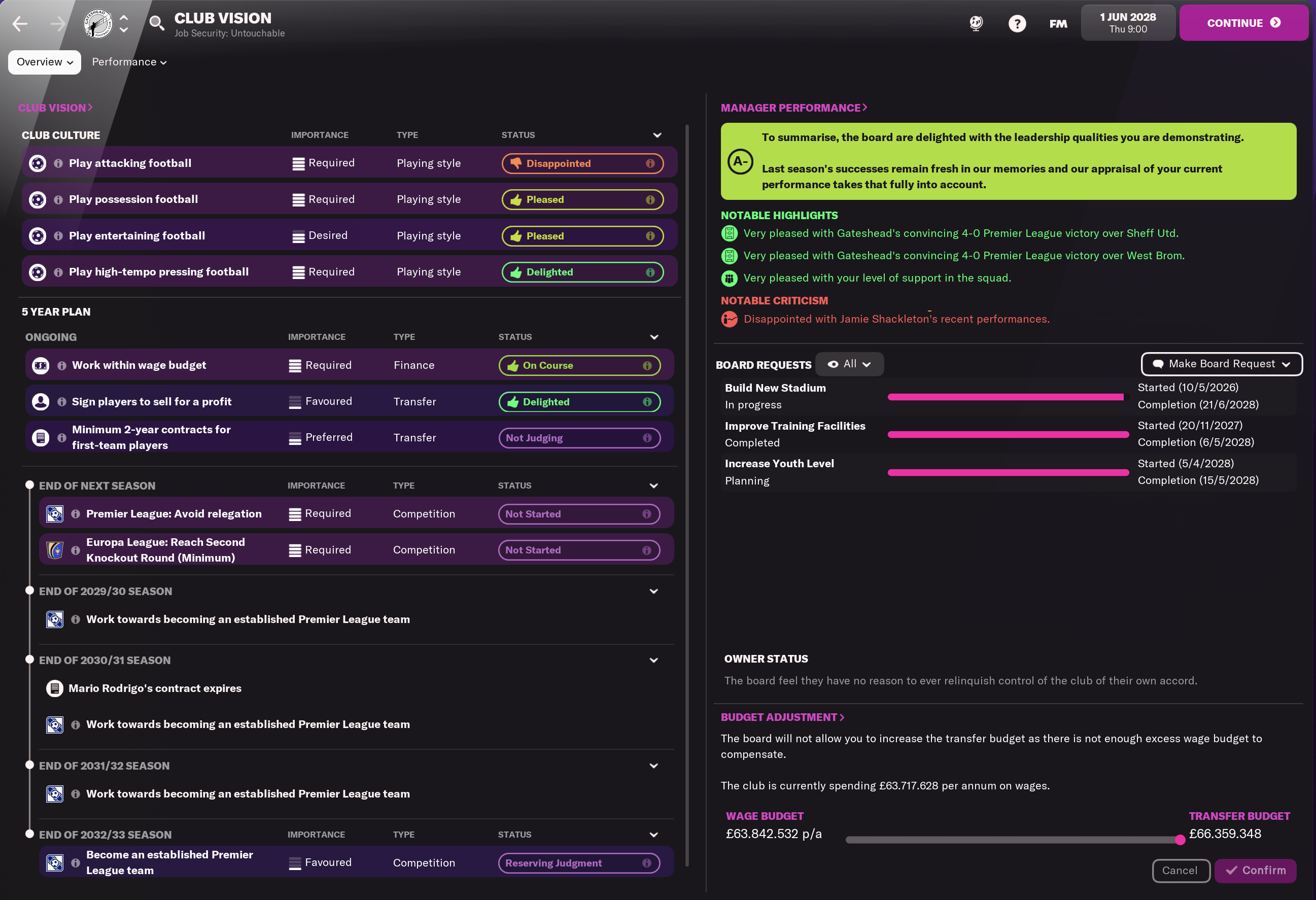 I really hope you are enjoying this FM story and that it may inspire you on your own saves! 😃 🙏👌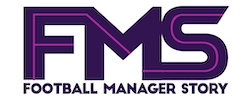 Subscribe to our Newsletter