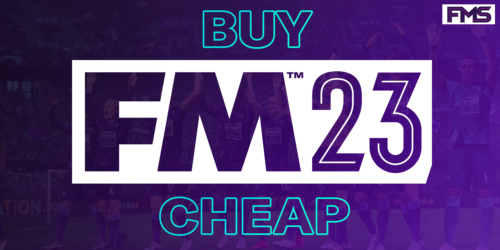 Welcome to this Football Manager lower league tactic guide.
Intro:
Hi, I've been playing Championship Manager/Football Manager since the 90's.
My native language is Spanish, so please excuse my poor English writing skills.
I usually like to play lower league management saves and manage a Vanarama National North/South team as far and as fast as possible.
For FM 22 I decided to manage Gateshead, playing in Vanarama National North League.
Been doing great so far, achieving back to back promotions from National North to Premier League by winning each league by many points ahead of second-placed side.
I also won two times the Trophy Cup and one time the Papa John's Cup.
All this in only five seasons.
Football Manager Lower League Tactic Results:
Here are each season's final tables and the pre season odds:
Vanarama National League North: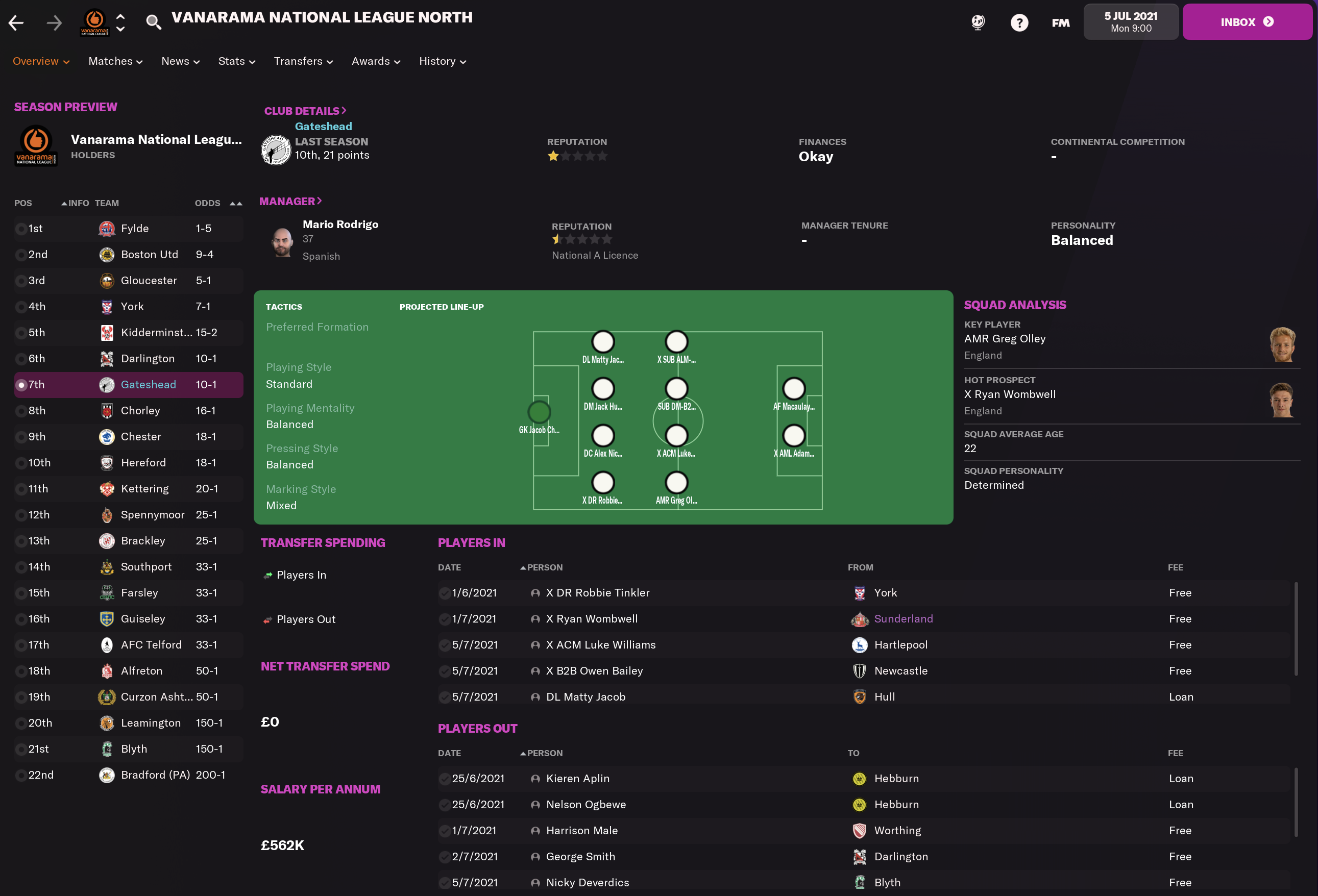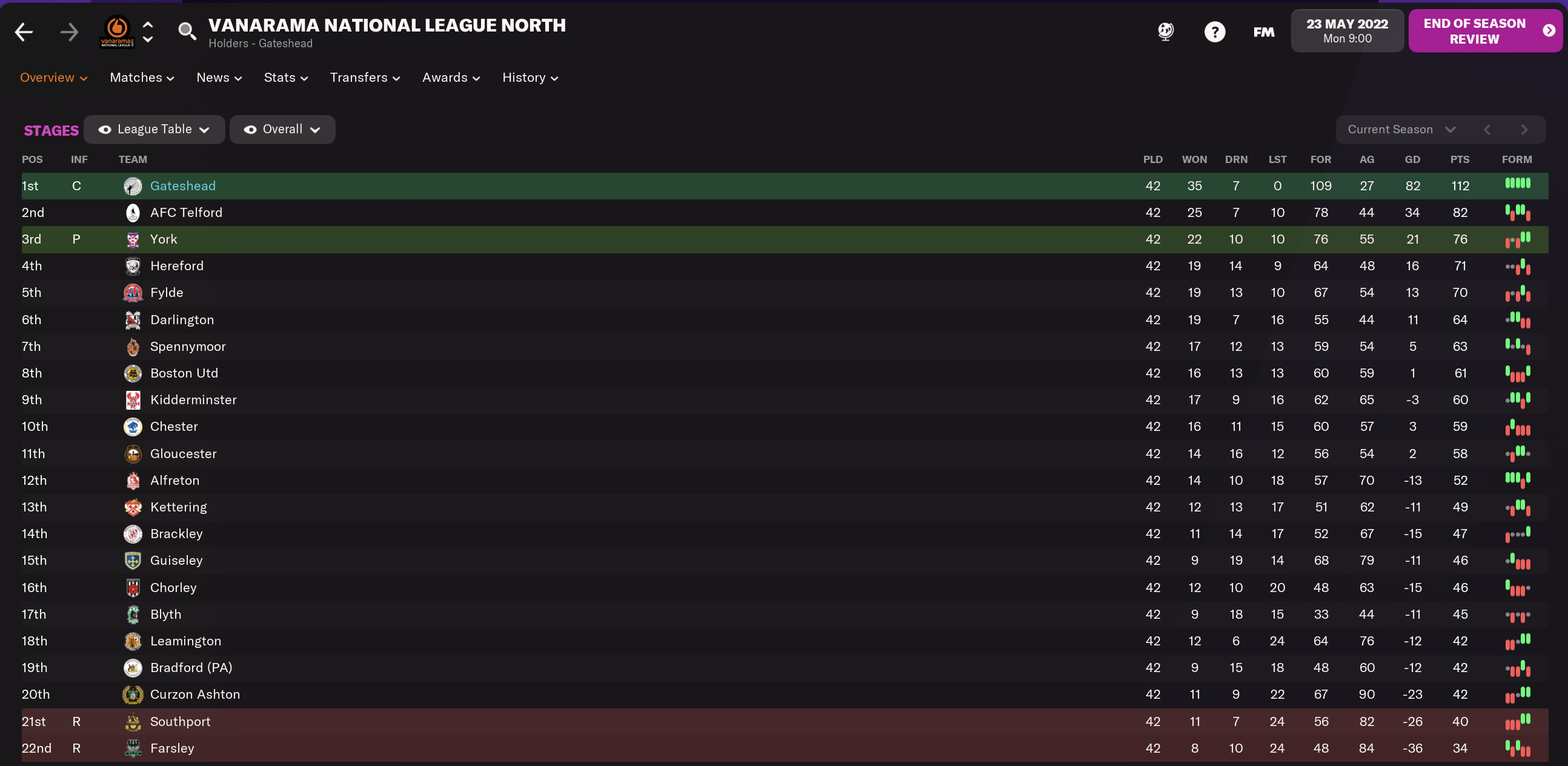 Vanarama National League:
Sky Bet League Two:


Sky Bet League One:

Sky Bet Championship League: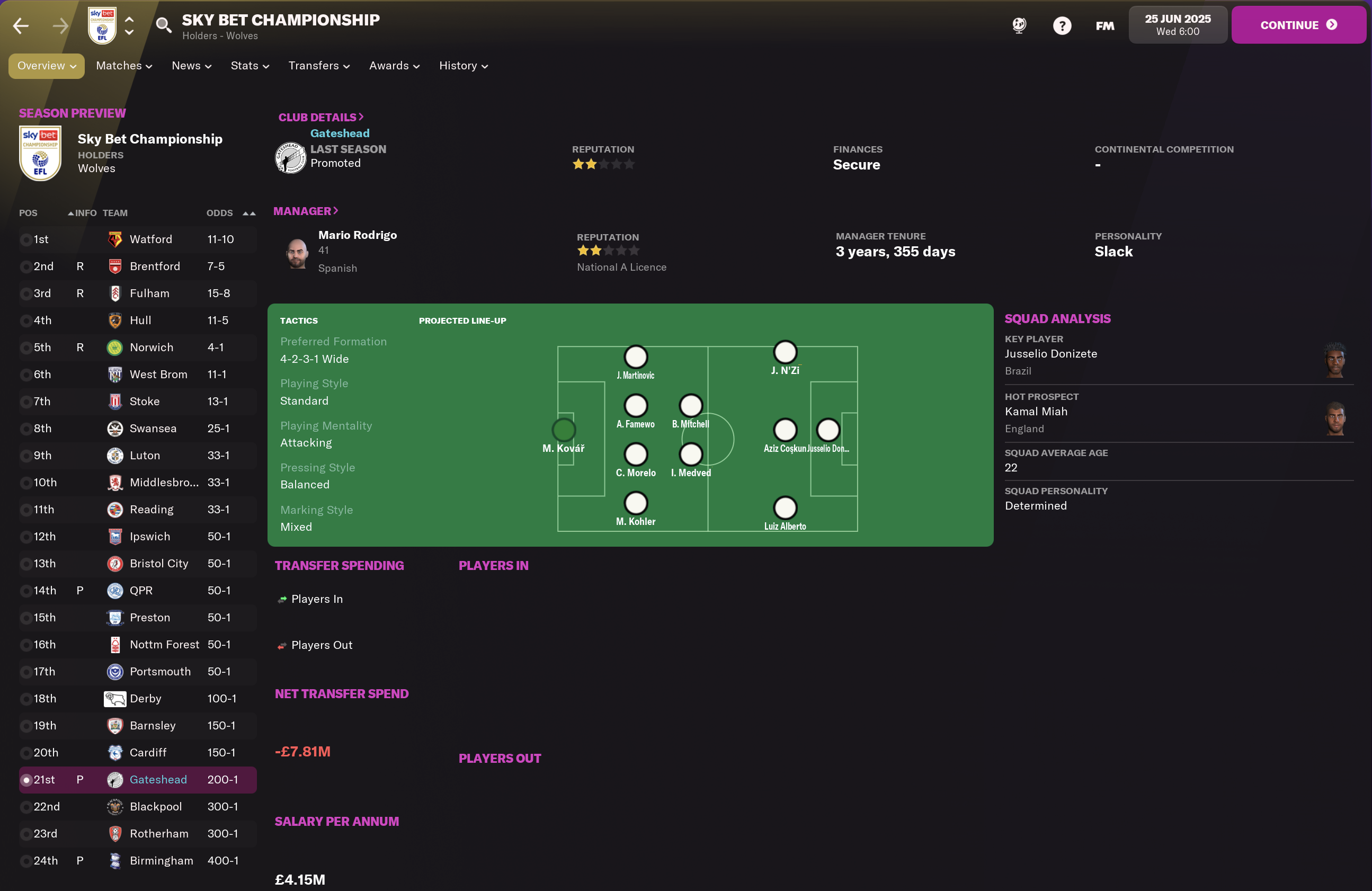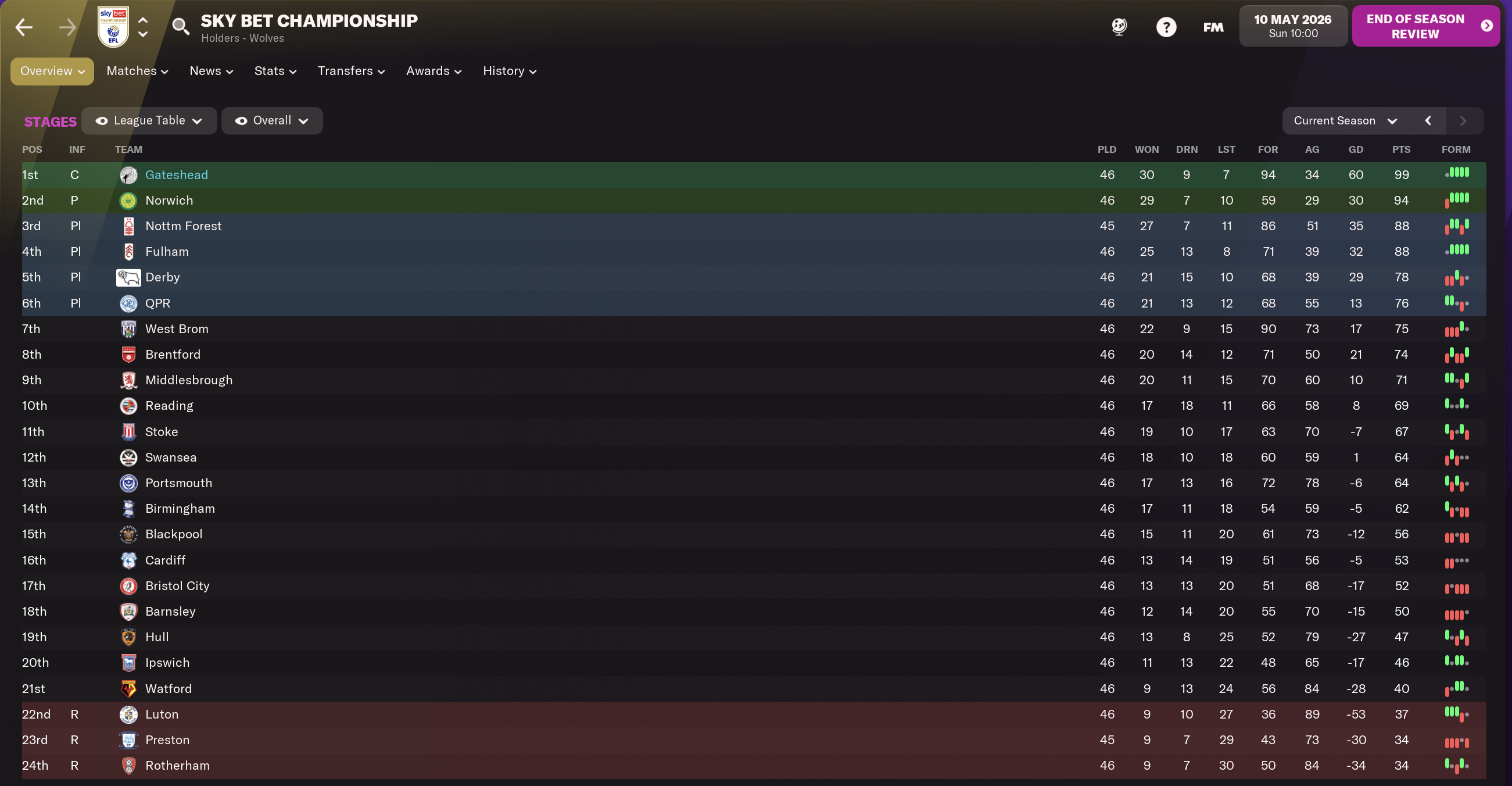 So, as you can see, the tactic proved to be working great during the seasons in the lower leagues all the way up to the English Premier League.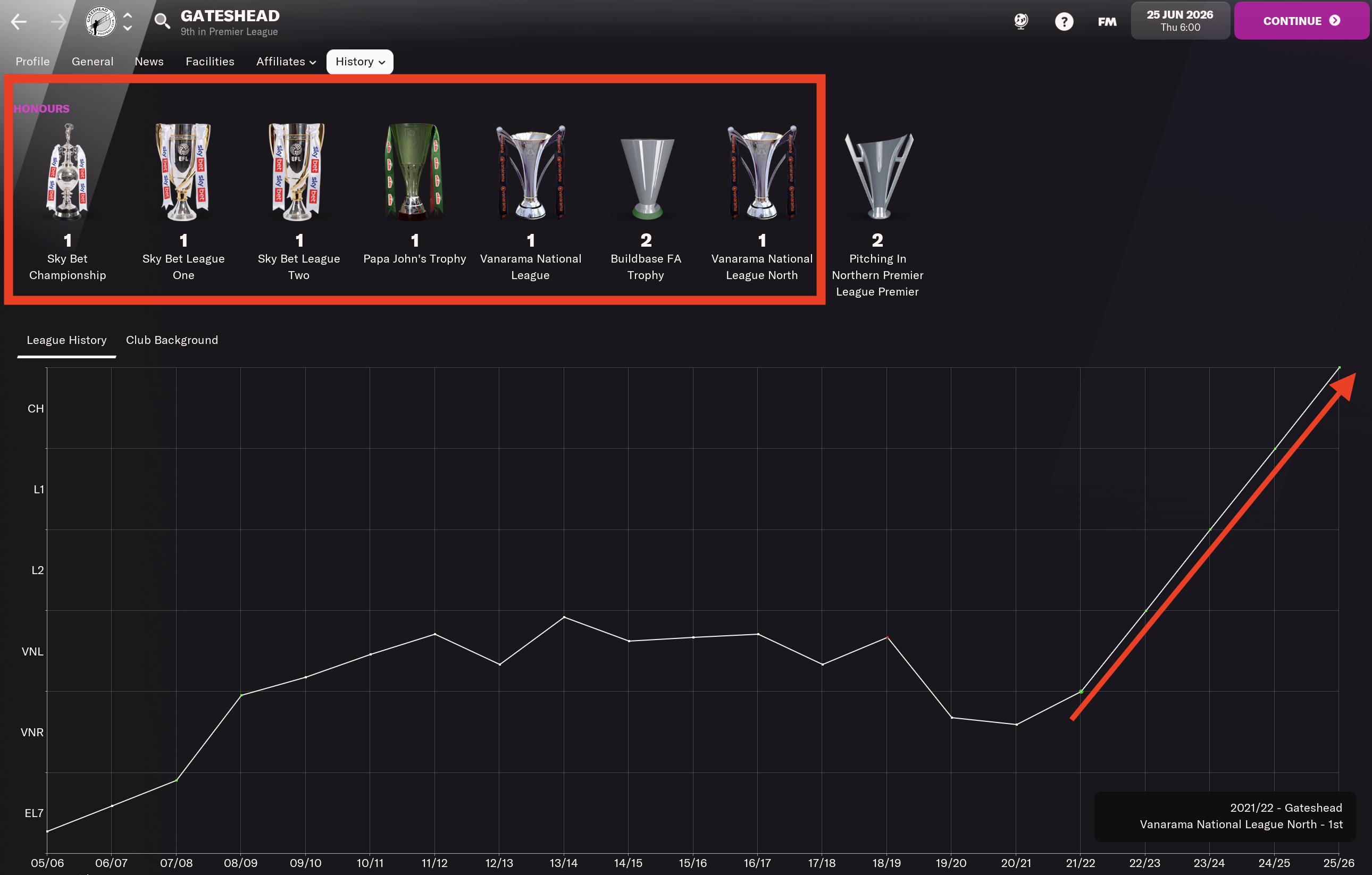 Football Manager Lower League Tactic 4-2-3-1:
Note: Please avoid copying this tactic from the screenshots, you should download it as it has many individual player instructions that can't be seen in this images and are crucial for the tactic to work.
It is a classic 4-2-3-1 formation with four defenders, one defensive midfielder, one box to box and an advance playmaker.
Up front there are two wingers and a striker.
The Team Instructions:
This is a narrow tactic playing out defence that focuses play through the middle.
The plan is to work the ball to the box, with a pass into space instruction.
Passing directness is shorter with a standard tempo to avoid giving up possession as the defence line is high and could get exposed to a counter attack.
Depending of the striker attributes as jumping reach, height, heading, first touch and finishing, the other players are instructed to the most suitable way to cross the ball into the box.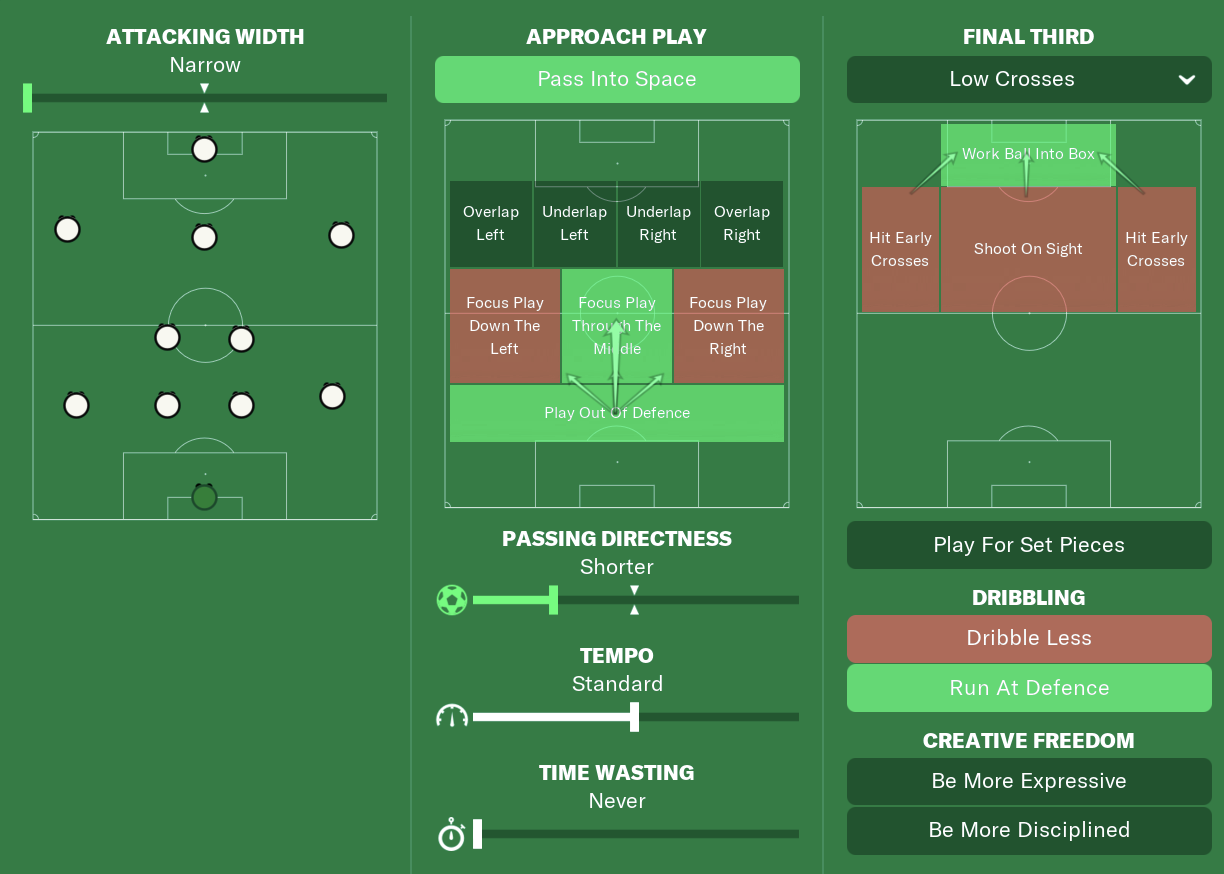 When possession has been lost I use a counter-press instruction to try to recover possessions as fast as possible and to force mistakes onto the opposition.
This goes in line with the instruction to counter when the team wins possession of the ball.
The keeper is told to distribute the ball to both full backs.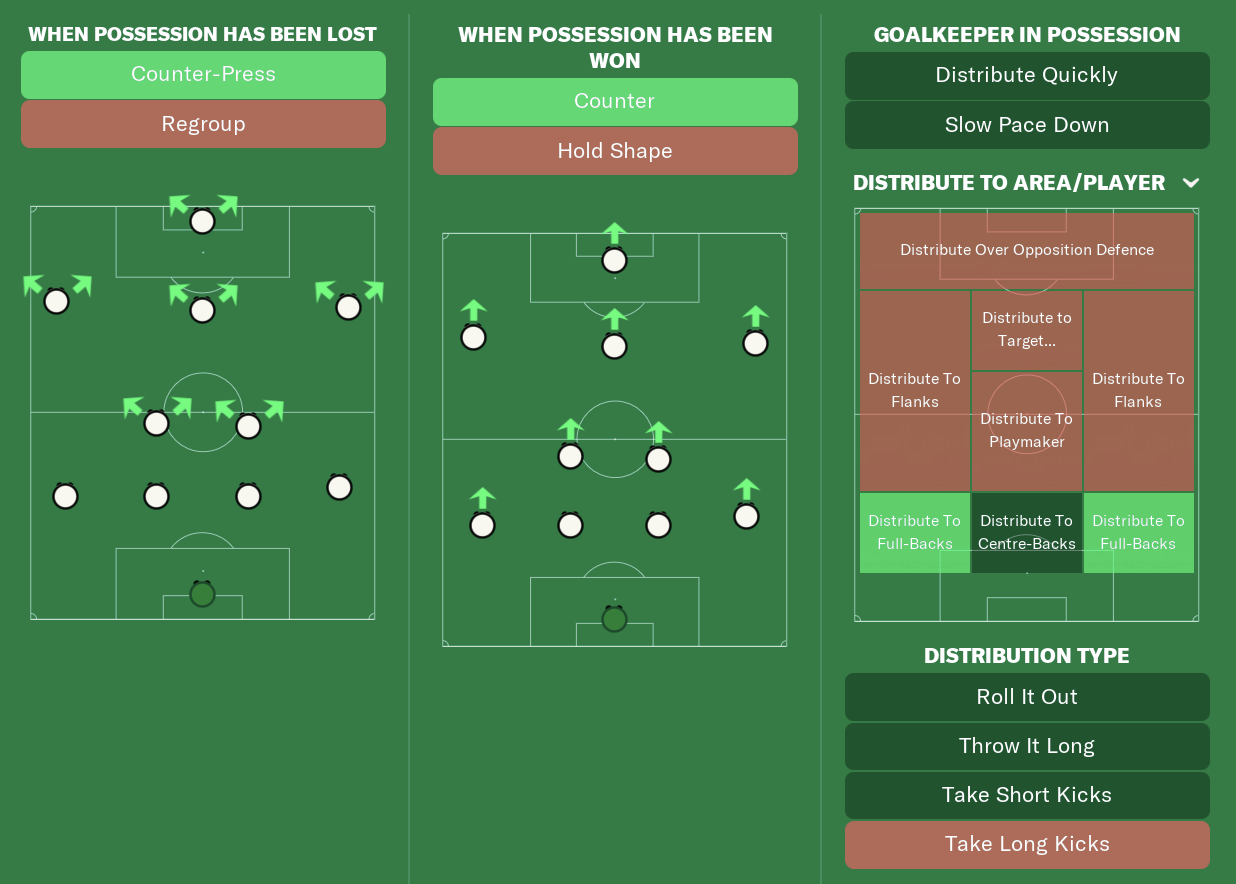 The line of engagement should be very high and the defensive line, high as well.
Players are instructed to mark the opposition tight while pressing them, getting stuck in and preventing short goalkeeper distribution.
In case the opposition manage to go through this marking method, the players must move forward to leave the the other team attackers on offside position.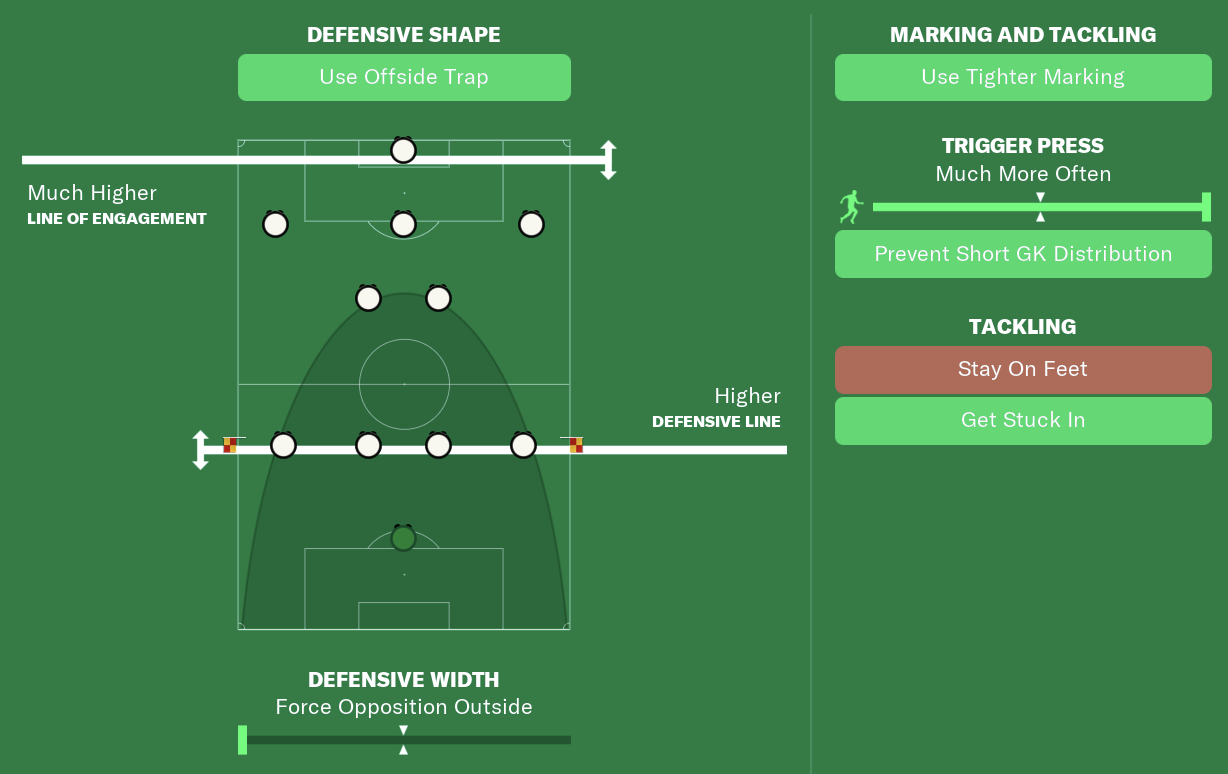 Main Attributes Team DNA:
All players should be fast, with high stamina, teamwork, natural fitness, concentration, work rate, anticipation (defence players), off the ball (except central defenders)to be able to perform on this strong pressing high line with offside trap tactic.
Best Football Manager Lower League Tactic Player Roles and Duties:
Sweeper Keeper on defend duty:
He should have good keeper attributes, be able to play the ball with his feet(passing, first touch, vision) and be fast with good rushing out skills as the defense plays with a high defensive line(rushing out, acceleration).
Right wing back on attack duty:
As he will be moving up and down and being an attack asset, this player should be fast, with good stamina.
He will need good overall mental and technical attributes as he must take care of the opposition left winger while becoming an important attack player overlapping the winger.
Left full back on support duty:
He must have good attributes, prioritizing the defensive mental(positioning over off the ball) and technical(marking and tacking over dribbling) ones as he will be offering cover to the left inverted winger on an attack duty.
Central defenders on defend duty:
They will need to be fast with good jumping reach for this high line defensive tactic to work. Beyond the usual attributes needed for this role, stamina, good passing and first touch should be good as the team will play the ball from the back.
Central midfielder on defense duty:
A key player in this tactic, is the one holding things up while the team is attacking creating a sort of diamond shape, standing just above the two central defenders, but offering some support to the attacking players.
Box to box midfielder on support duty:
This player should have great physical attributes as he will be moving up and down both boxes. He must have good all well rounded mental and technical skills as he will aid the defensive midfielder while supporting the attacking players arriving late into the opposition box.
Advance Playmaker on support duty:
The creative player, the one who will create chances for his mates. Must have great technique, passing, first tough, vision, flair, off the ball and vision.
Right winger on support duty:
This player must be very fast, with high stamina and work rate as he will be attacking as well as paying attention for the team not to get too exposed when the right wing back overlaps him. As every winger he will need good off the ball movement and technique to pass and cross the ball.
Left inverted winger on attack duty:
Pace is a priority, he must have great technique to pass the ball, to cross it and to finish as he will be cutting inside very often. On the mental side, great off the ball, anticipation, flair and vision attributes are a must.
Advanced forward on attack duty:
The striker is a key player for this tactic, I recommend having an amazing one and also a great back up in case of injury, suspension or in need of rest. He must be fast, with great off the ball movement, composure,  anticipation, technique, first touch and finishing. If he is good at long shots and in the air, even better.
Download Mario Rodrigo FM Lower League Tactic

Click here to download Mario Rodrigo FM Lower League tactic 4-2-3-1.
Hope you win lots of leagues and cups as we did with this amazing  best Football Manager lower league tactic guide.
We'll be happy to get your feedback at our Twitter account @fmstory.
Thanks.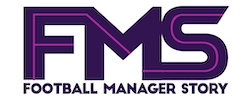 Subscribe to our Newsletter