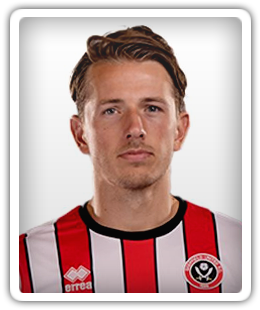 Sander Berge FM23 Wonderkid
Age: 24
Position: defensive midfielder, midfielder (center), attacking midfielder (center)

Roles: deep-lying playmaker, advanced playmaker, mezzala, carrilero, central midfielder, attacking midfielder, enganche, trequartista

Club: Sheffield United
Nationality: Norwegia
Value: €7-20 million
Hidden Potential: 128  / 165 
Berge is a Norwegian player from Sheffield United, who mainly plays in Norway and three seasons in Belgium. Also, he was called in the national team and has 34 matches. For Sheffield Sander play almost a hundred matches from 2020 and let's take a look at his profile.
Sander Berge FM23 Wonderkid profile in 2022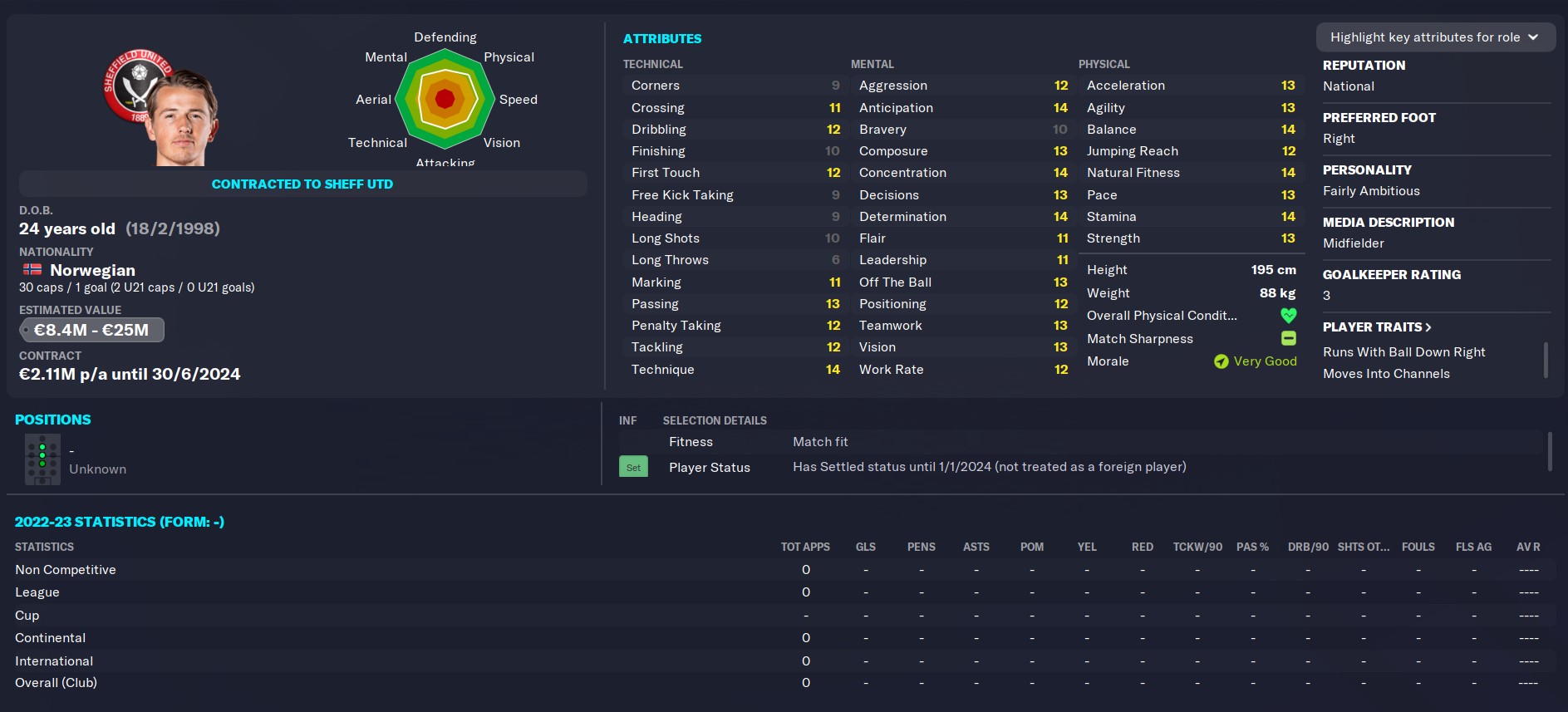 Berge is an attacking midfielder, he has two traits to go forward and decent creative attributes. His mental skills are the main weapon and an advantage for your team. The good word for Berge is balanced. His skills ranged from 10 to 14 in all three categories. Quite strange, that player 1.95 cm tall, has a 9 in the heading. Write it as a cons. Also, his finishing need to be a little higher as he wants to be an attacking midfielder. 
Sander Berge FM23 Wonderkid coach report in 2022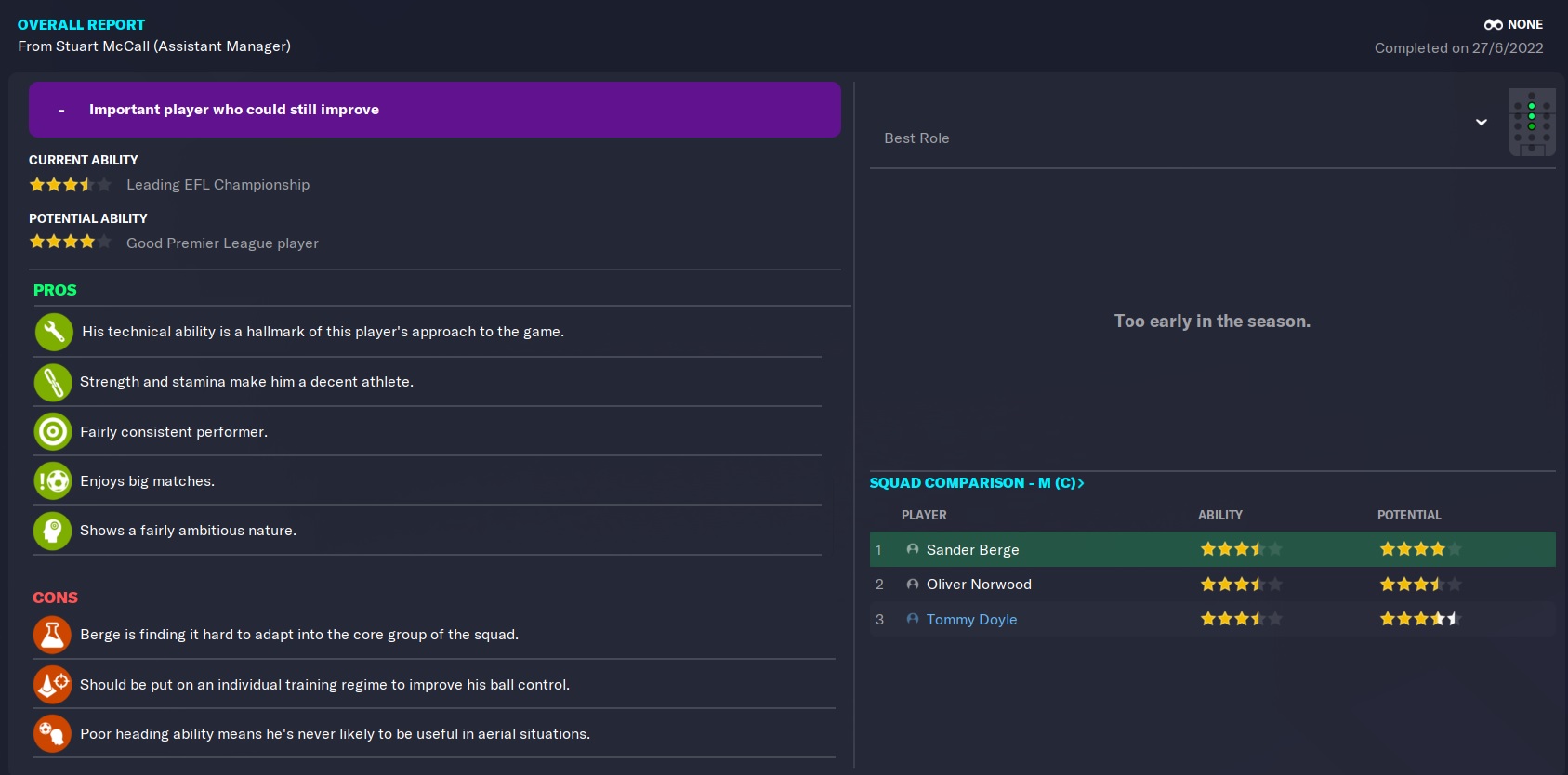 Berge has a two main skill for every player, consistency and big matches. Coach from his current club think, that Sander is technically and physically strong footballer. Weak sides are poor heading, as I mentioned before. For the Championship he is a great midfielder, but what about the Premier League.
Sander Berge FM 23 Wonderkid Man City scout report in 2022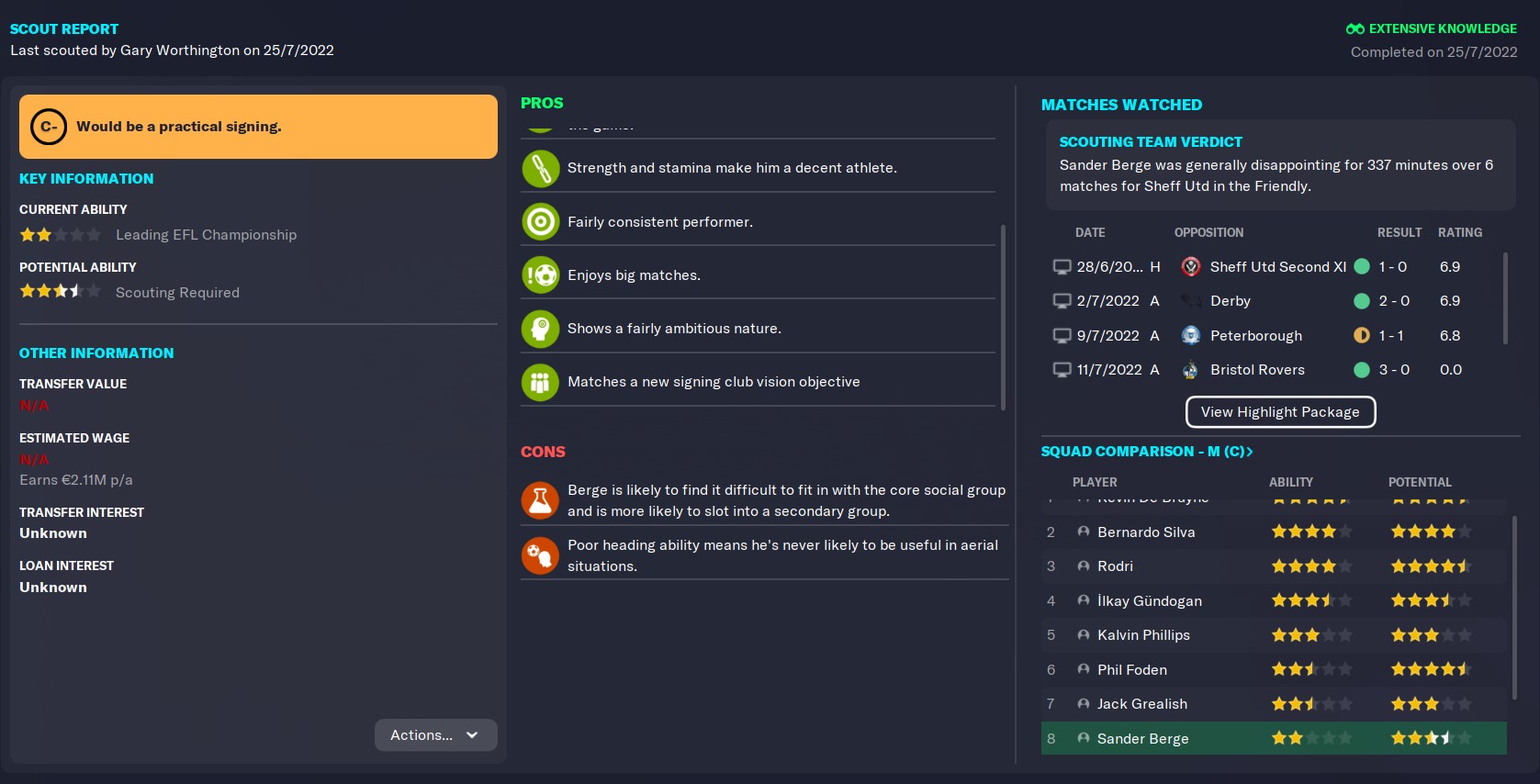 Chief scout from Manchester City gave Berge a C- mark, at least not D. And his opinion about the player is the same as coach from Sheffield. Gary thinks that Berge may be compared to Foden or Grealish right now, but progress can be from half to one star and with his age this is a good question, how many PA, he adds to skills.
Sander Berge Agent Demand to Man City at the Save Start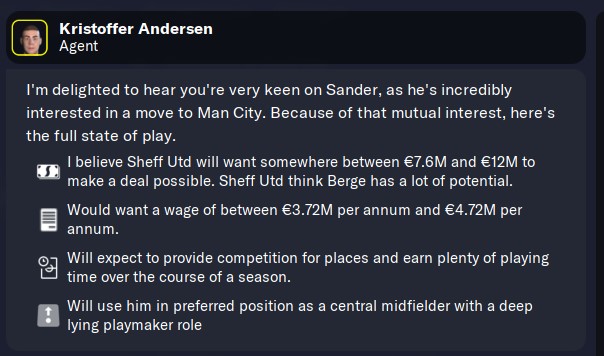 Berge is quite simple to transfer. Only €12M and he is yours, you even can get him cheaper, use bonuses and instalments. Agent demands for a solid wage, but this is for Manchester City, for another club wage may be lower, despite of the club's reputation.
Wonderkid Sander Berge FM 2023 profile aged 29 in the year 2027

Sander Berge FM 2023 Wonderkid career history until 2027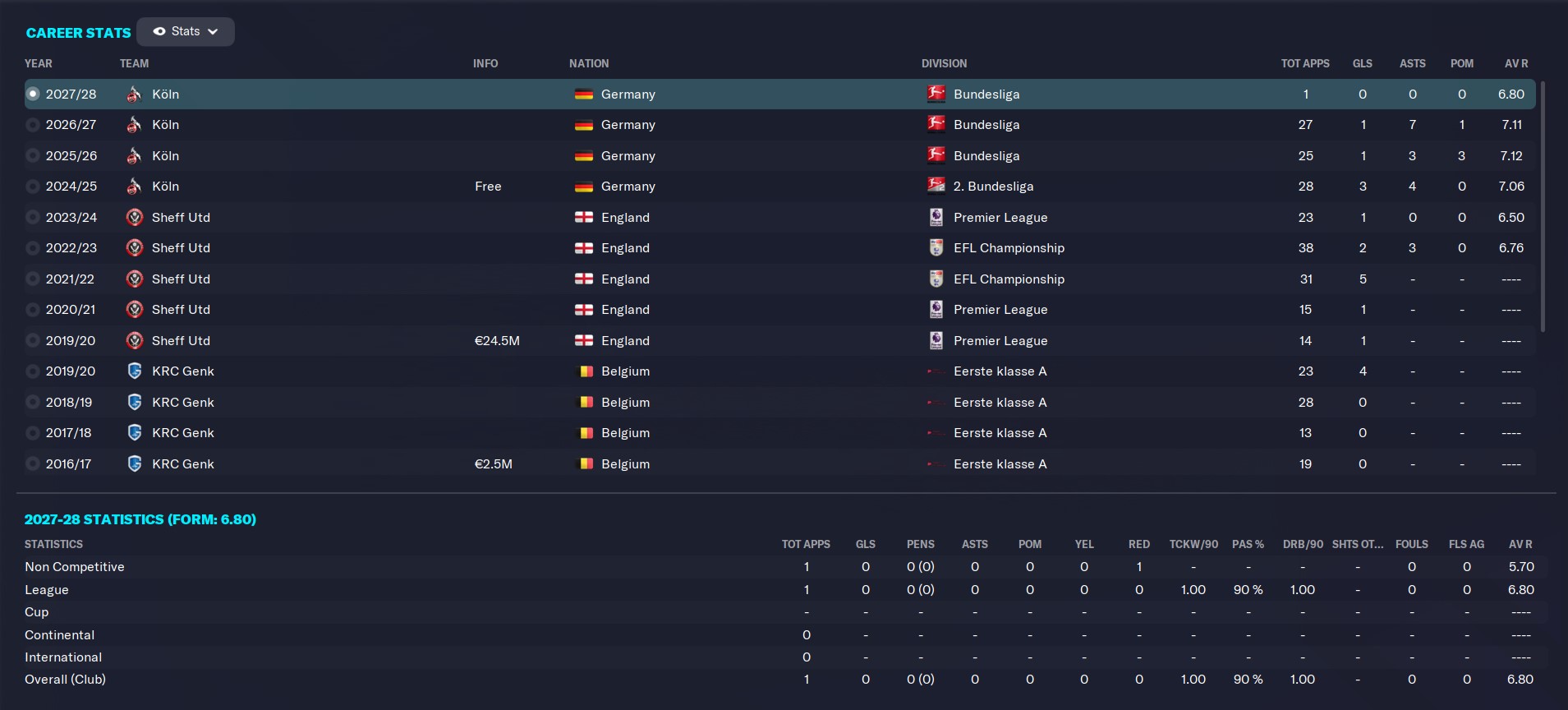 Sander Berge Football Manager 2023 Wonderkid FMS Summary
PROS

Ambitious personality

Good consistency

Good important matches attribute

Fit for attacking midfielder

 
CONS
Poor heading

Quite weak finishing skill

Age 
Conclusion
Berge combines two hidden skills, ambition and loyalty. If you look at his career history, it will be clear, that he is loyal to the club at least 3-5 seasons, then transfer to another club.  Actually, all his hidden attributes is good, they help him to progress better. His player skills are balanced and average. Sander is a good player for his price and age, but he will not fit for top team. 
For all the best Football Manager 2023 wonderkids click here, from cheap bargains to worldclass prospects.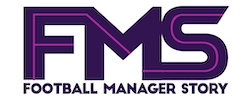 Subscribe to our Newsletter