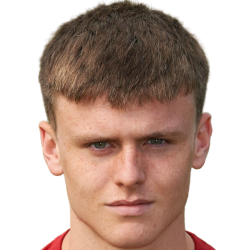 Ben Doak FM23 Wonderkid
Age: 16
Position: attacking midfielder (left, right), midfielder (right)

Roles: winger, advanced playmaker, inside forward, inverted winger

Club: Liverpool
Nationality: Scotland
Value: €32-57 million
Hidden Potential: 104 / -9 (150-180)
16—year—old young prospect from Scotland. He started to play football at hometown club Dalry Rovers, then was a club from Scottish championship Ayr United. After this two clubs Doak career rises up, transfer to Celtic, and after two games for first team he was sold to Liverpool for £600,000. For now Doak mostly player of the youth team and Scotland U21 national team, but he already makes his debut for Liverpool first team.
Ben Doak FM23 Wonderkid profile in 2022
Doak surely not ready for EPL right now, but after the 1-3 season you can use him as a backup or impact sub. Mental skills in his age quite well, 10+ in almost all important attributes for a winger. As for the physics, 16-year-old is an agile and fast, but air play style definitely not for him. Technical abilities need to be improved, especially, if you want to use him as inside forward. Right now the best role for Doak is winger, if he will play in this role he will give all he got.
Ben Doak FM23 Wonderkid coach report in 2022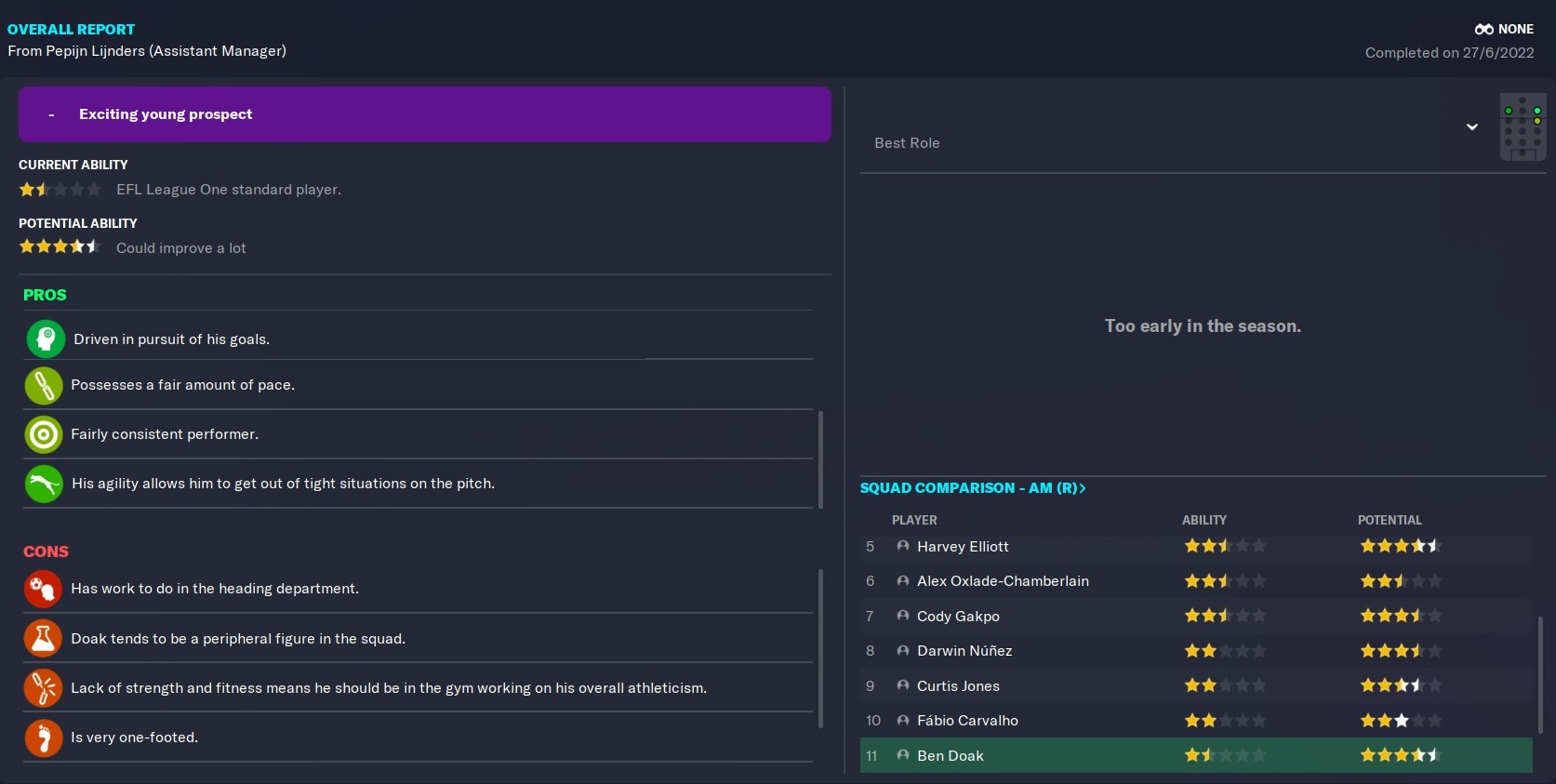 Doak has a lot of potential. No, really, if you develop him properly and carefully, with some time Ben will be a worldwide star. He is Driven, that is a good mentality for a player to grow. Fast speed and agility makes this player a good winger, who can go through defense easily. Coach notes about his good consistency and it can be better. But what you can't see is a low loyalty skill. It's hidden and lower than 10. On the other side, great adaptability. This means, if you want to bring him to another country, there is no problem with adaptation and Ben can enter the team fast. 
Ben Doak FM23 Wonderkid Man City scout report in 2022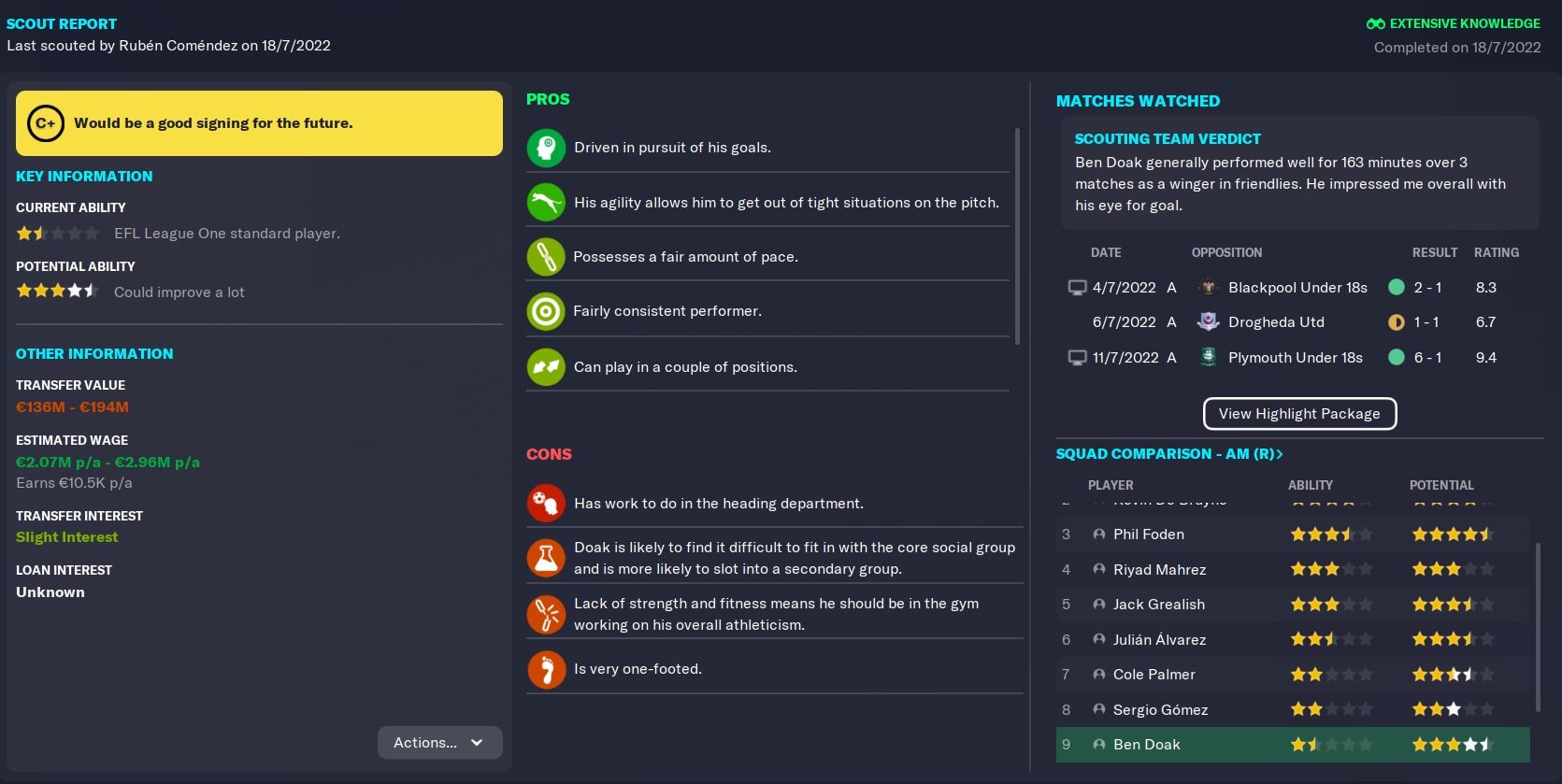 Manchester scout does not give any new information about Ben, except price and wage. Rivalry between teams influences the price, Liverpool wants for this young talent a lot of money. And the salary expectation is ridiculous, €2M for a year. For 16-year-old player. This is a football manager. Duh. 
Ben Doak Agent Demand to Nottm Forest at the Save Start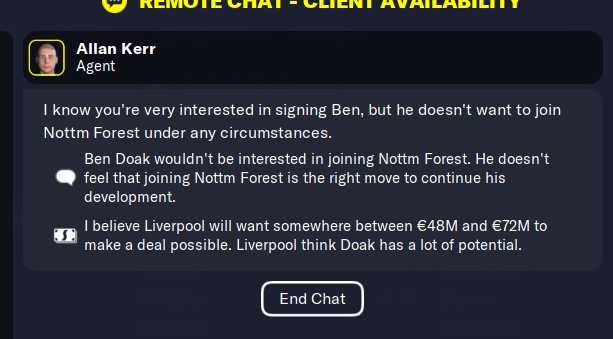 I changed club, that made a bid for a player, because of rivalry Liverpool doesn't want to sell player cheaper than €100+M. And here is a demand for Nottingham Forest, it's clear as day, that Doak doesn't want to go right now. And the club wants €48—72M for the great potential of this player. And you will need to convince players to come to your club. Maybe Liverpool agree for a loan transfer, in that case you can test a player in your team.
Wonderkid Ben Doak FM 2023 profile aged 21 in the year 2027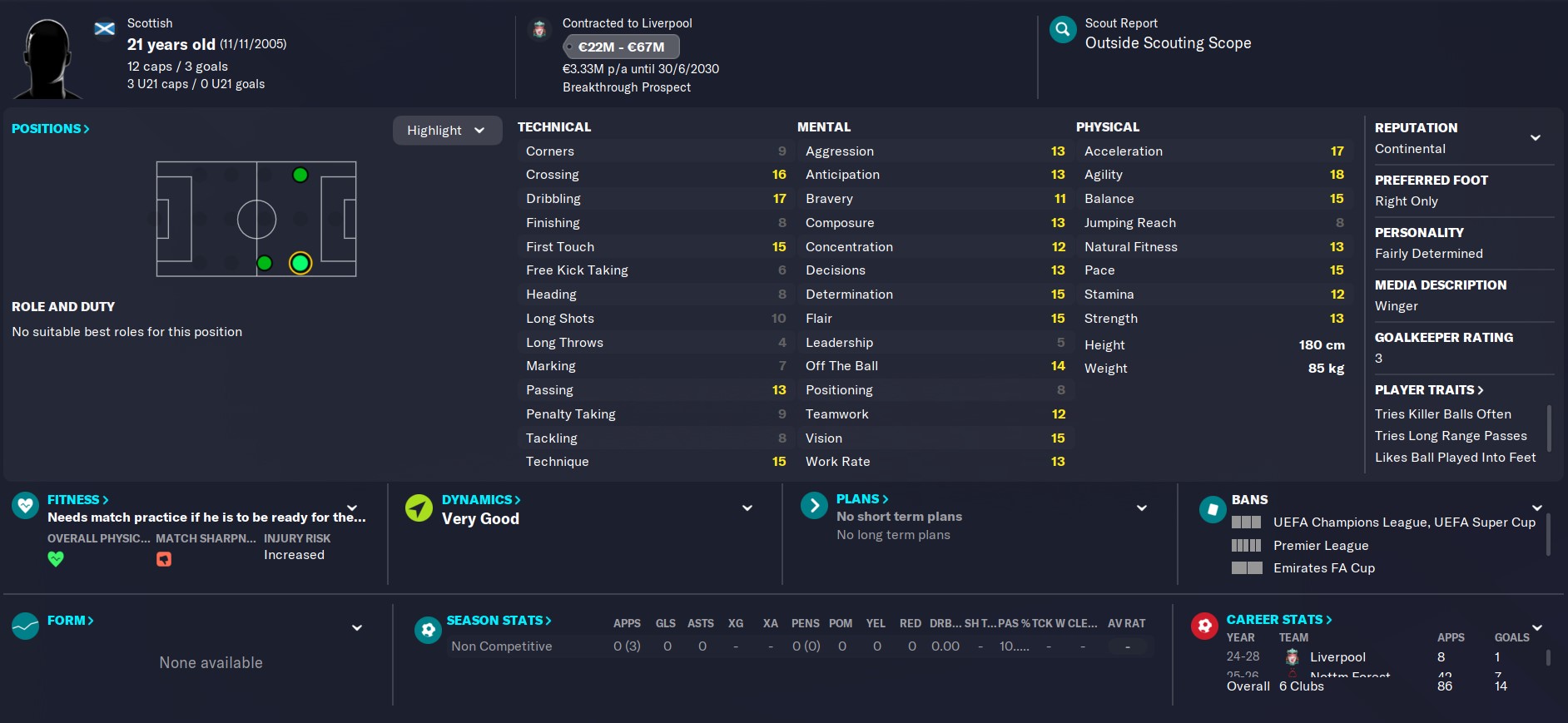 Ben Doak FM 2023 Wonderkid career history until 2027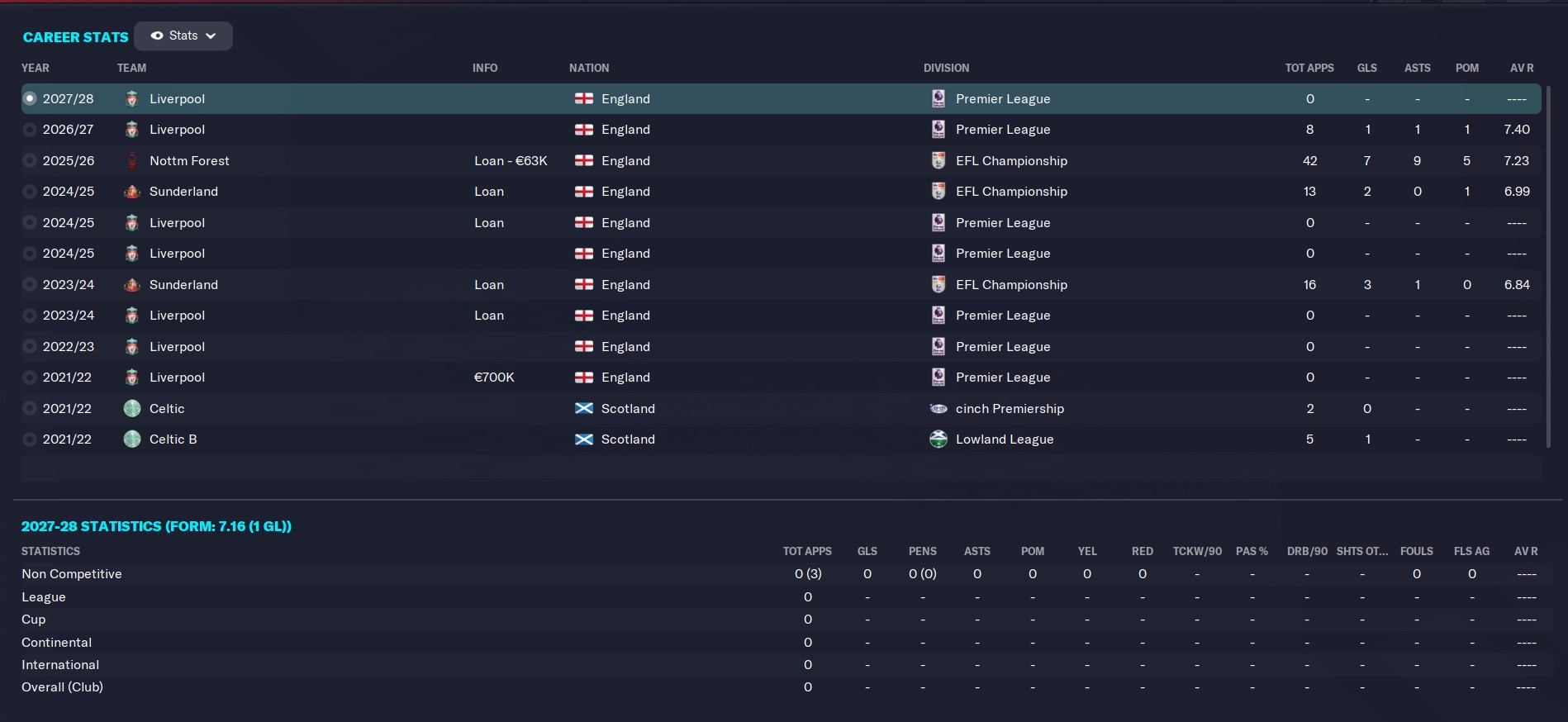 Ben Doak Football Manager 2023 Wonderkid FMS Summary
PROS
A lot of potential 

Driven personality

Great agility and speed attributes 

Decent consistency

High adaptability
CONS
Low loyalty (hidden)

Bad heading 

Poor strength and stamina at start

Big price for a young player
Conclusion
This player is an uncut diamond, and first of all, you will need a big money to buy him. Then a couple of years to polish Doak and prepare him for a first squad. If you want to wait, the price can be higher with time and player wage expectations too. From all sides, it's a risky purchase. The cheapest way is to find some Colombian beast for €5-10M and raise him to Ben skills. Who knows, how the tide turns.
For all the best Football Manager 2023 wonderkids click here, from cheap bargains to worldclass prospects.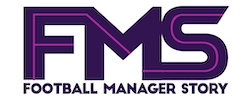 Subscribe to our Newsletter