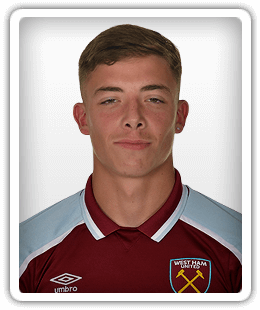 Harrison Ashby FM23 Wonderkid
Age: 20
Position: defender (right, center), wing-back (right),
Roles: full-back, wing-back, no-nonsense full-back, complete wing-back, inverted wing-back

Club: Newcastle United
Nationality: Scotland
Value: €4.2 – 12.5 million
Hidden Potential: 106 / 140 
Barry Ashby was a footballer, mostly known as a Gillingham player, from 1997 to 2005 he made 273 appearances on the field. And now his son Harry is trying to enter the EPL stage. He is a homegrown player of West Ham, but in the winter transfer window 2023 Newcastle makes a deal for €3.4M and signed him.  
Harrison Ashby FM23 Wonderkid profile in 2022
The 20-year-old has good potential, but in the context of EPL, he needs to give all he got to get himself on top of his abilities. The main problem with this player is his hidden mental traits. They are not fixed at the moment, that means, from save to save Ashby will have a different personality. Now he is balanced, but only the scout can tell how good or bad he rolled in your game. As for attributes, Harrison is pretty balanced at all, and  this is his main power. If you need a supersub on right defender, Ashby may be useful for you right now. 
Harrison Ashby FM23 Wonderkid coach report in 2022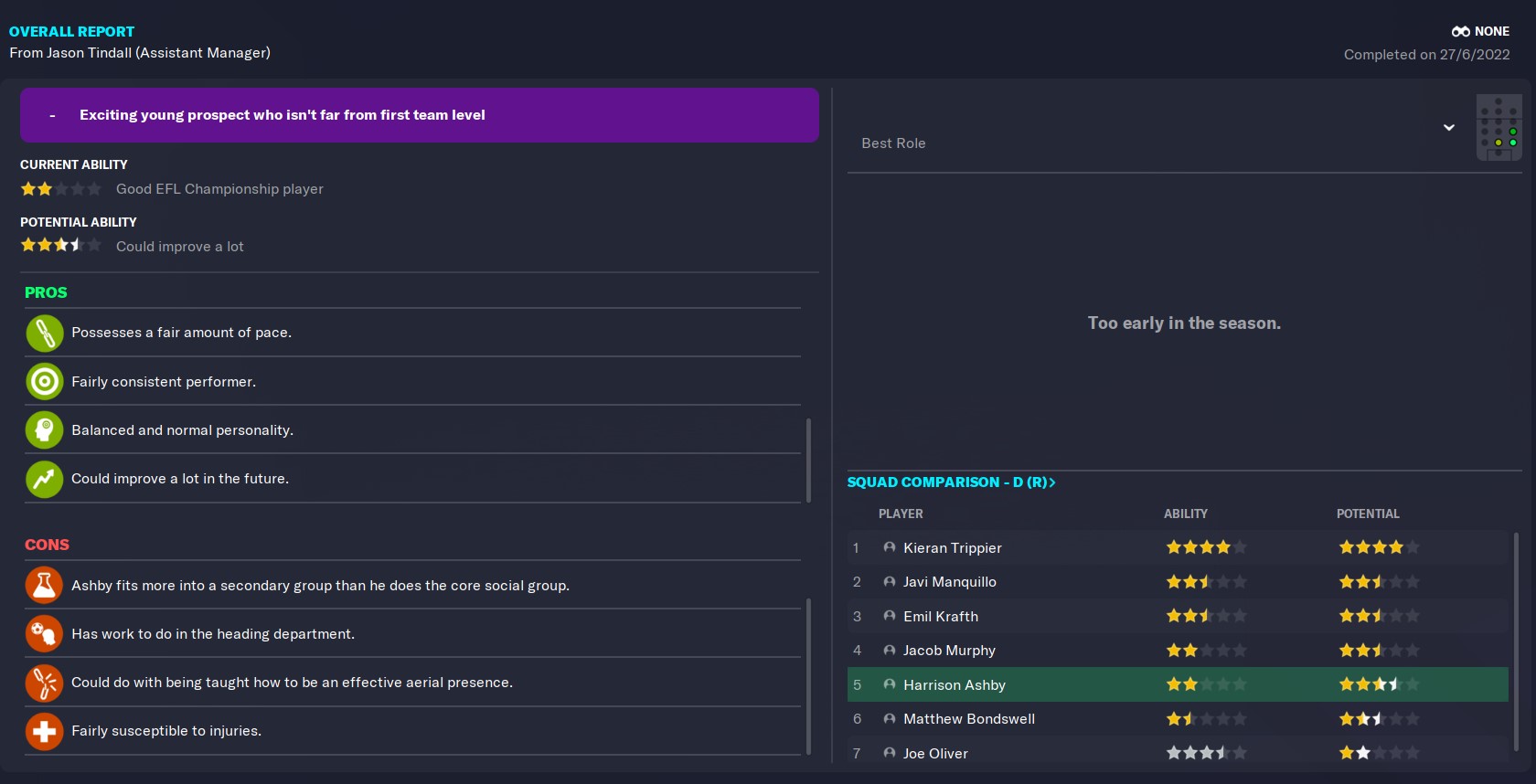 Coach from Newcastle thinks that with time Ashby may be equal to Trippier. It's a little lie, don't believe him. First of all – his consistency and big match attributes are good. It's above 10 at the moment and surely will grow for a little. As for weaknesses, his height and aerial presence is average, second floor tackles not for him. His injury proneness is high. This means, he will take some break, while recovering from traumas a couple of times in a season. Tindall believes, that a balanced personality is a pros, but I think, it's mostly like 50/50 chances to achieve some good or bad mental traits.
Harrison Ashby FM23 Wonderkid Man City scout report in 2022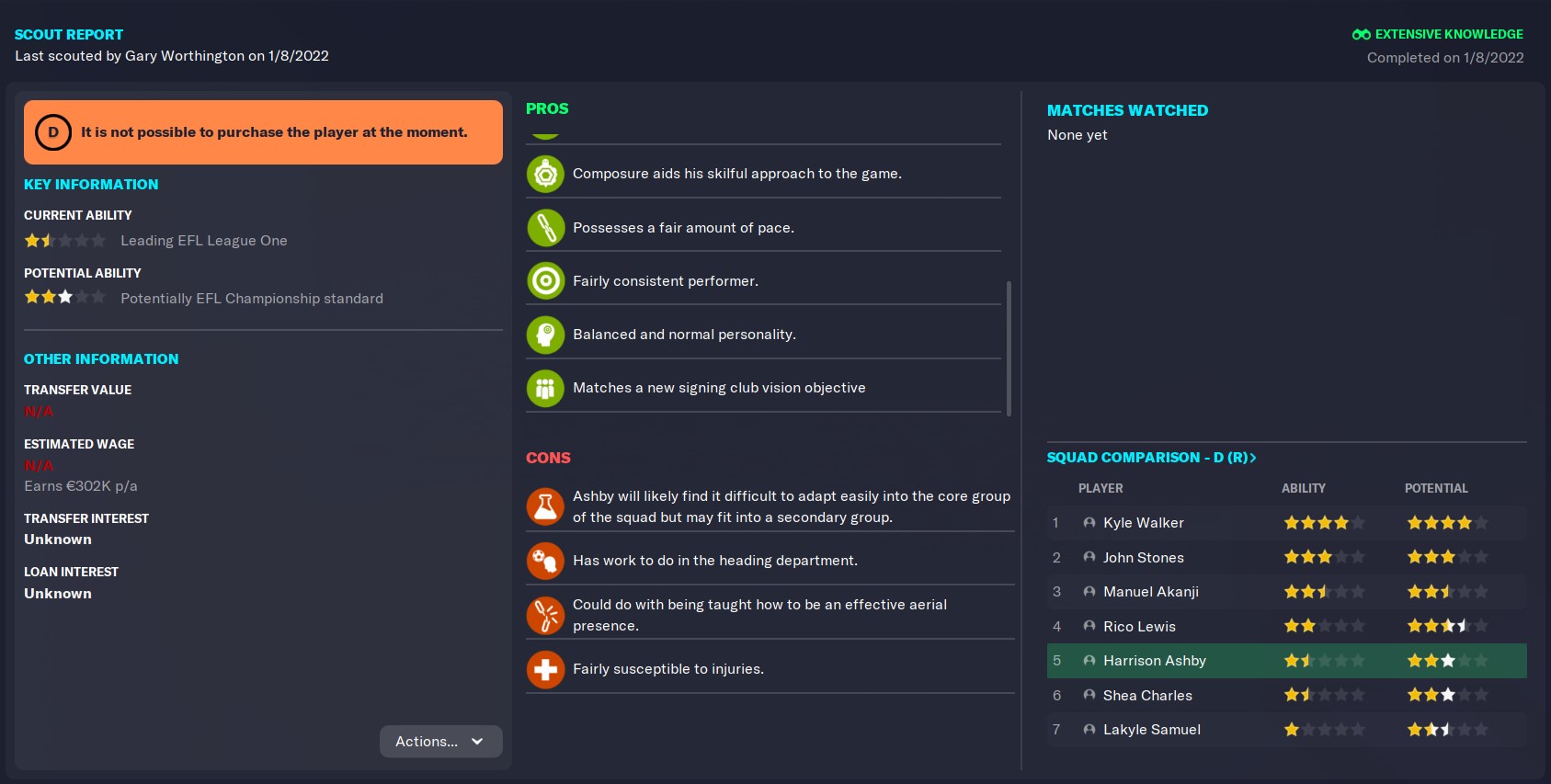 Scout from Manchester City thinks that Ashby is a bad player, that's all. Despite all his pros, they simply have an equal or better player. For example, Rico Lewis. He is younger and has a lot of potential, MC doesn't need another right wing-back.
Harrison Ashby Agent Demand to Man City at the Save Start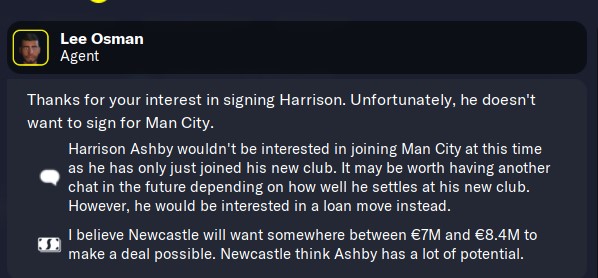 As Harry just joined a new club, he would not go to another one so soon. But you can sign him on loan. Transfer price is cheap for EPL and maybe even Championship, but I recommend taking him on loan first. 
Wonderkid Harrison Ashby FM 2023 profile aged 25 in the year 2027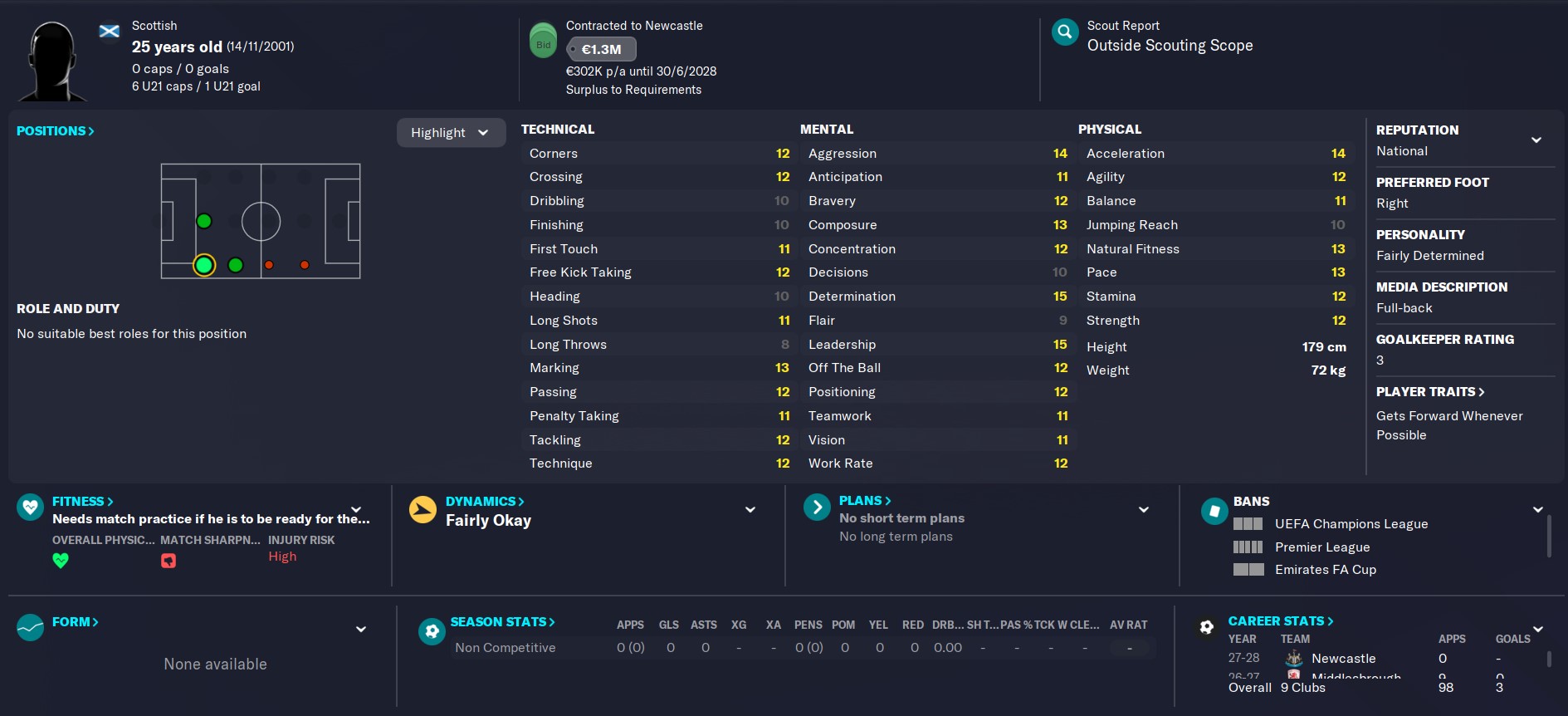 Harrison Ashby FM 2023 Wonderkid career history until 2027

Harrison Ashby Football Manager 2023 Wonderkid FMS Summary
PROS:
Cheap transfer price

Good consistency and big matches attributes

Has room to grow his potential 
CONS:
Random hidden abilities

Injury Proneness

Heading ability

Cant sign him at save start 
Conclusion
Ashby is worth giving a shot, if you need a player substitution. Despite the cheap transfer price, keep in mind, that he plays in the EPL and his wage demands will be not for a thick wallet. Harrison is a cat in the bag, before buying him, send a good scout to research, how good he would fit for your team.
For all the best Football Manager 2023 wonderkids click here, from cheap bargains to worldclass prospects.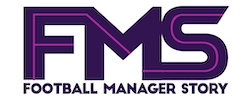 Subscribe to our Newsletter