FM 2021 Best Players Profile Index
Our FM 2021 best players are comprehensively researched and profiled in a fully searchable and sortable list.
This list contains all the Football Manager 2021 best players we have profiled, in one place. Sortable by asking price, name and ratings, we do the research so you don't have to.
Click on any players name to view their comprehensive FM 2021 players profile. Here are a few features from each profile.
Opinions and advice from FM Veterans.
Official Football Manager 2021 best players current ability and potential ability, as seen in the games editor.
Best FM21 players future screenshots from 2027 and beyond.
Our FM 2021 best players list is a work in progress. It takes time to develop quality profiles, but you can expect this list to grow every day, so check back often.
Have you tried the search feature yet? Just type in a position like 'DC' to filter the list down. This is situated above the table and helps nail down the FM21 best players by position.
FM21 Best Players Ratings Explained
Every player we profile is rated in a unique system taking into account current ability, potential ability, consistency of development and asking price.
Each profile is rated from 1-5 star and will be updated throughout the year to represent patch changes.
Please remember that all asking prices and details are subject to who you make a bid with. We make all our Football Manager 2021 best players bids during the first week of a newly loaded save, with the large database loaded, including England, France, Germany, Italy, Spain, Argentina and Brazil loaded as playable. If you don't do the same, then chances are the asking price will vary.
FM 2021 Best Players list
Do you have any player profile requests or screenshots we should use? DM us on Twitter or Facebook. If you would like to become an FMS Scout drop us an email explaining a little about yourself to darren[at]footballmanagerstory[dot]com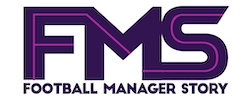 Subscribe to our Newsletter