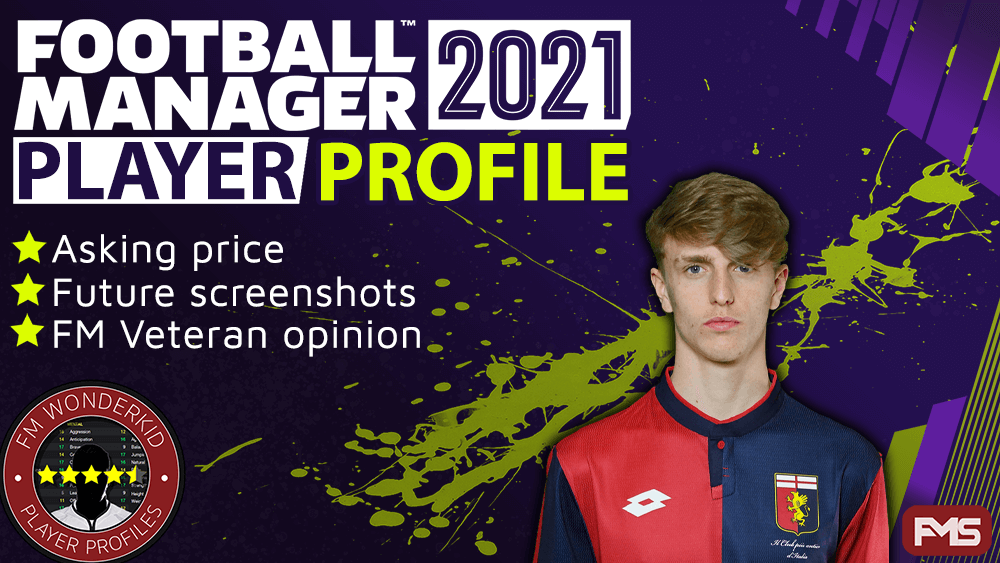 Nicolo Rovella
Age: 18
Position: DMC/MC
Role: Box To Box Midfielder, Mezzala, Carrilero, Advanced Playmaker, Deep Lying Playmaker, Roaming Playmaker, Ball Winning Midfielder | Segundo Volante, Regista, Defensive Midfielder, Anchor Man
Club: Genoa
Nationality: 

Value: £775K
Price tag: £1.8 million (patch 21.1)
Hidden Potential: CA: 117 / PA: -85 (140-170)
---
Nicolo Rovella profile in 2020 (BETA)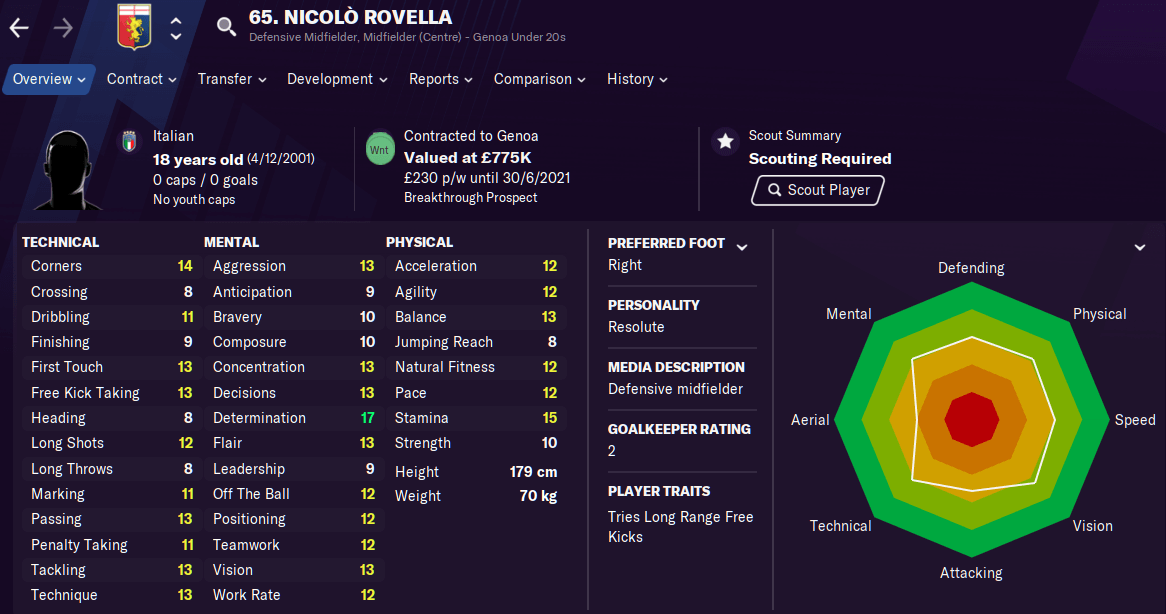 Nicolo Rovella profile aged 25 in the year 2027
Nicolo Rovella career history until 2027

---
For all the best Football Manager 2021 wonderkids click here, from cheap bargains to worldclass prospects.
---
Summary
An interesting, all round midfielder, Nicolo Rovella can defend as well as attack with great technical ability and a physical edge. Another Italian under youth contract you can negotiate Genoa down to £1.8 million, a complete steal.
I would use Rovella as box to box midfielder but any role would suit from breaking up play, to the engine room and even playmaker such is his versatility. The Midfielder gained 16 and above for passing, touch, decisions, vision, agility, stamina and balance in my test save. He developed 13 or above in 26 out of his 36 overall attributes.
Nicolo is a versatile, reliable, Pizza eating version of James Milner and I'm signing him, every save.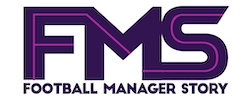 Subscribe to our Newsletter