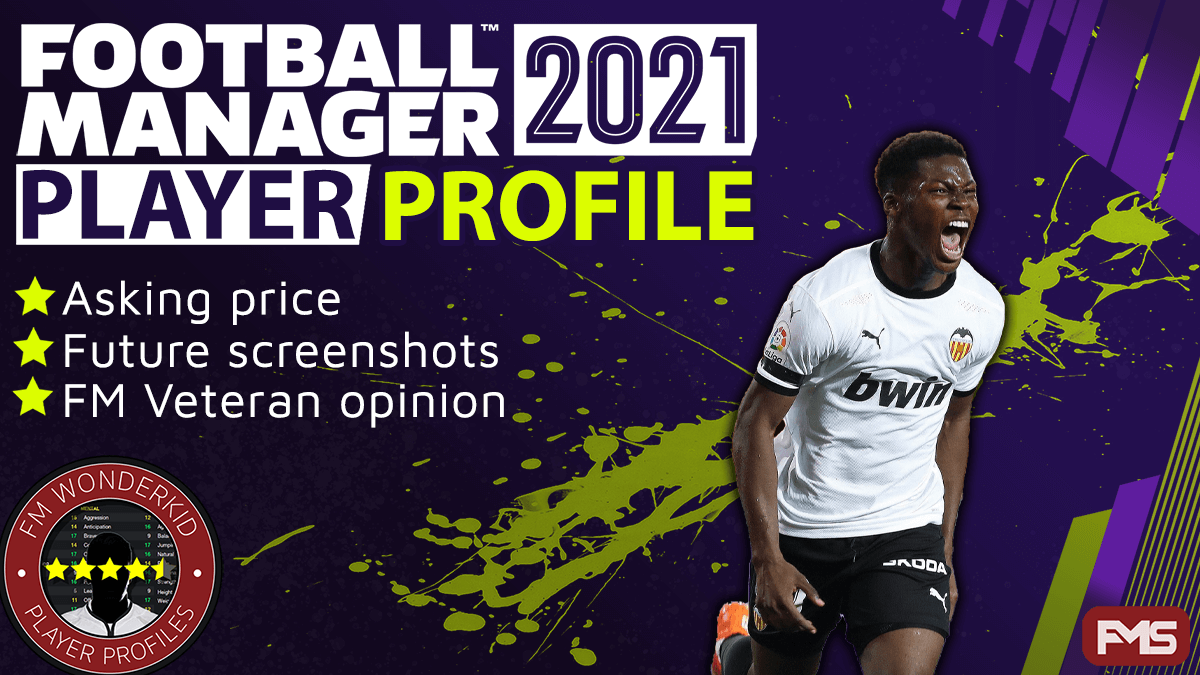 Yunus Musah
Age: 17
Position: MR/MC/AMR/AMC
Role: Winger, Defensive Winger | Mezzala, Advanced Playmaker, Deep Lying Playmaker, Box to Box Midfielder, Roaming Playmaker, Central Midfielder
Club: Valencia
Nationality:

Value: £3.5 million
Price tag: £19 million (patch 21.1)
Hidden Potential: CA: 125 / PA: -85 (140-170)
---
Yunus Musah profile in 2020 (patch 21.1)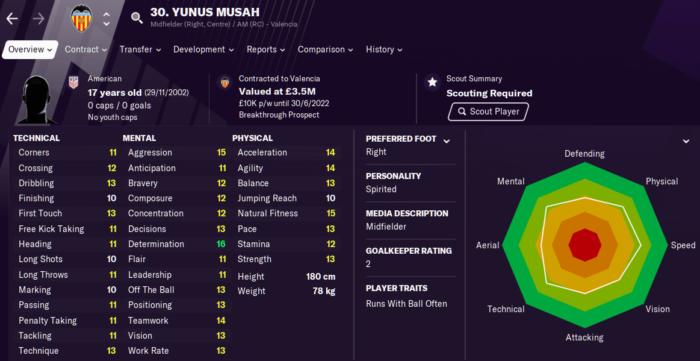 Yunus Musah profile aged 24 in the year 2027
Yunus Musah career history until 2027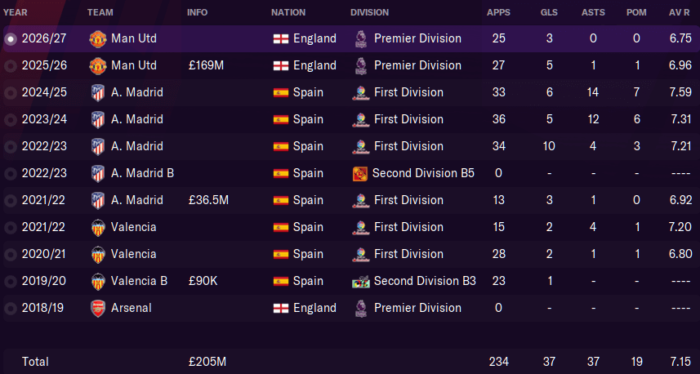 ---
For all the best Football Manager 2021 wonderkids click here, from cheap bargains to worldclass prospects.
---
Summary
Yunus Musah is a versatile Midfielder capable from RM or MC with great current ability and high flexible potential. FM21 suffers from a lack of Defensive Wingers and Wonderkids capable in the deeper, wide areas so Yunus is a welcome addition.
Rare talent demands a high price which proved the case in our test save. Atletico Madrid paid £36.5m for an instant return of 24 goals and 31 assists from 116 games with a 7.26 average rating. Man Utd then broke the bank spending £169 million for the young American.
Musah can develop great Athleticism with strength and ball control supported by good all round attributes. This kid has no weakness with just one attribute hitting 10! Certainly one for the traditional 4-4-2 lover.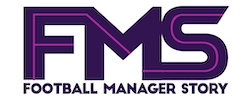 Subscribe to our Newsletter