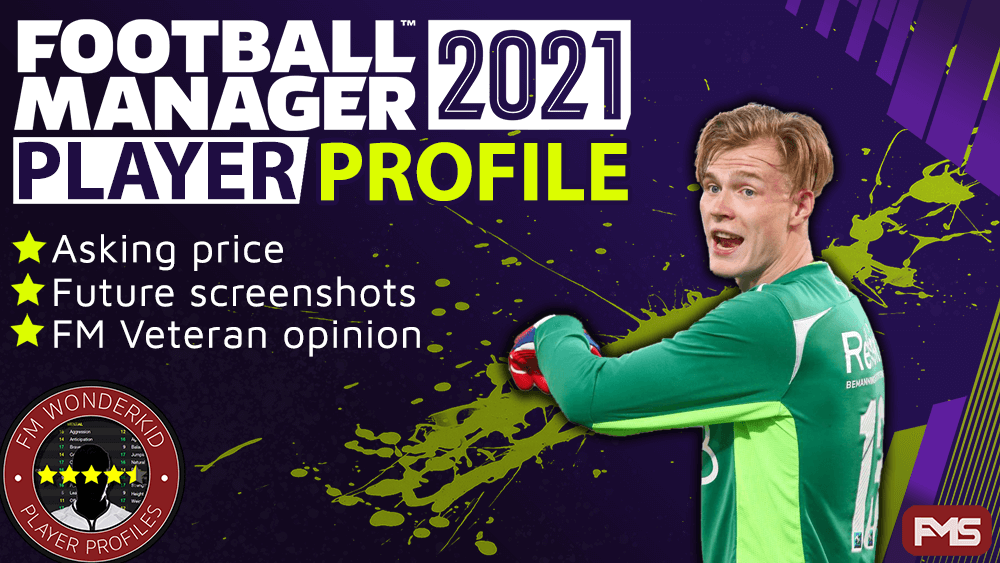 Kristoffer Klaesson
Age: 19
Position: GK
Role: Goalkeeper, Sweeper Keeper
Club: Valerenga
Nationality: 

Value: £375K
Price tag: £7.5 million (patch 21.1)
Hidden Potential: CA: 109 / PA: -8 (130-160)
---
Kristoffer Klaesson profile in 2020 (BETA)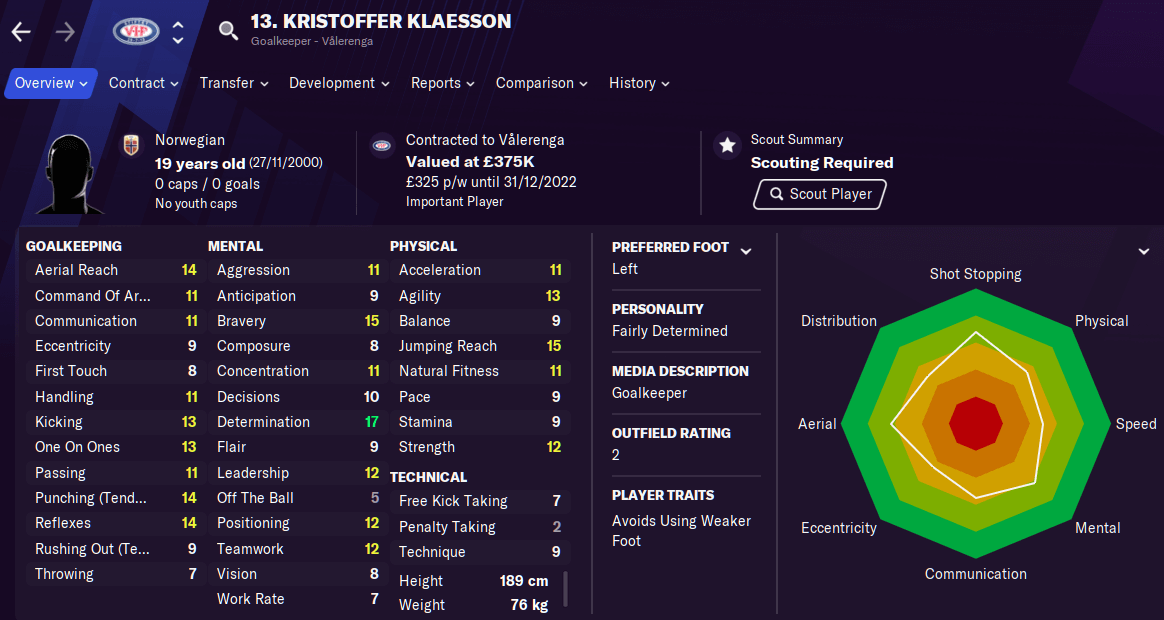 Kristoffer Klaesson profile aged 26 in the year 2027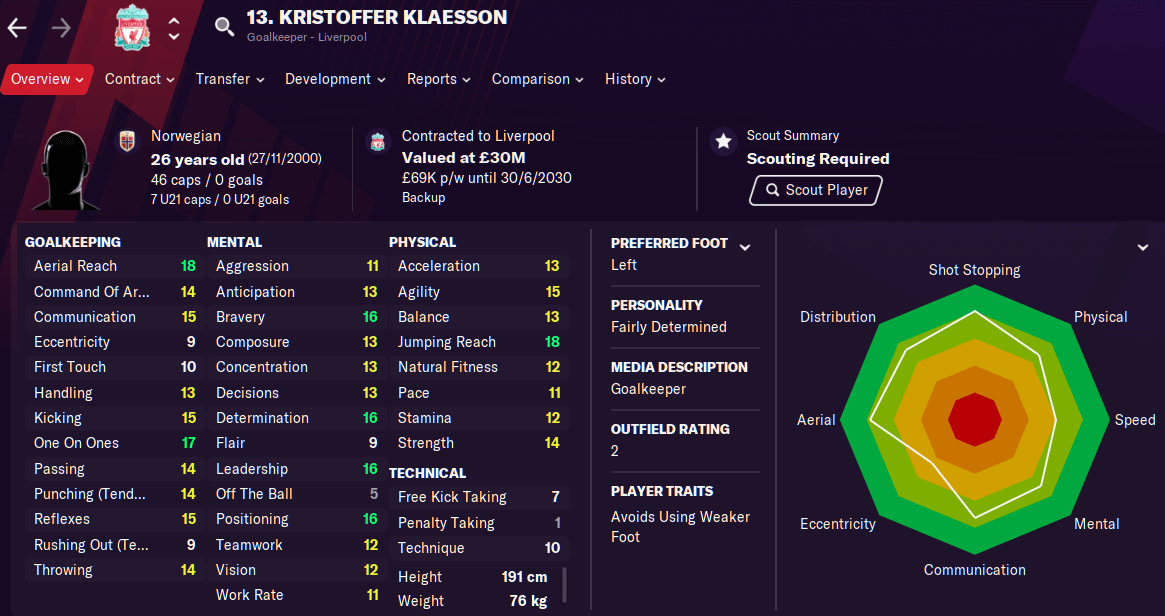 Kristoffer Klaesson career history until 2027

---
For all the best Football Manager 2021 wonderkids click here, from cheap bargains to worldclass prospects.
---
Summary
Goalkeepers can be a funny breed to predict but Kristoffer Klaesson has the attribute mix to develop save in save out. With no real weakness the 19 year old has joined Europe's elite in all 3 of my test saves and costs just £7.5 million.
Klaesson could do a job for lower end Premier League sides and develop into a world class keeper. Measuring in at 189cm the Norwegian is a giant and develops an intersting mix of aerial reach and one v one ability. Those mentals improve nicely across the board and I foresee no issues with his distribution nor handling.
While the latter may need improving we are looking at an underdeveloped Klaesson due to lack of game time since joining Liverpool just before his peak years.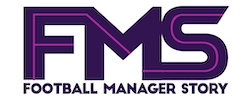 Subscribe to our Newsletter