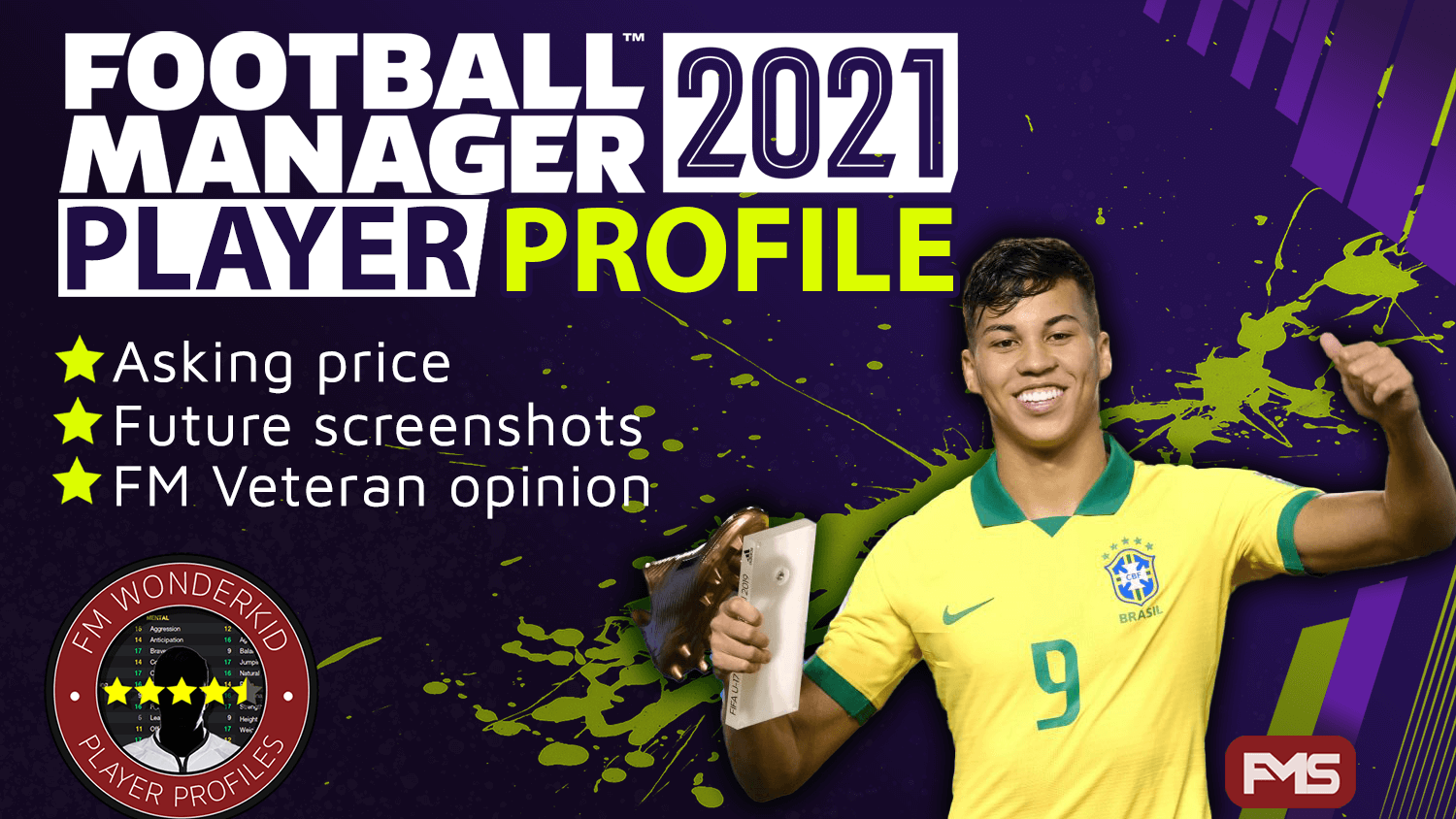 Kaio Jorge
Age: 18
Position: ST
Role: Pressing Forward, Poacher, Advanced Forward, Target Man, Deep Lying Forward, False Nine
Club: SAN
Value: £1.2 million
Price tag: £11 million (patch 21.2)
Hidden Potential: CA: 121 / PA: -85 (140-170)
---
Kaio Jorge profile in 2020 (patch 21.2)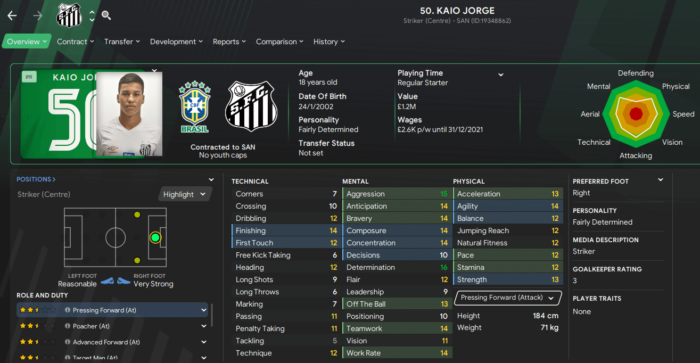 Kaio Jorge profile aged 25 in the year 2027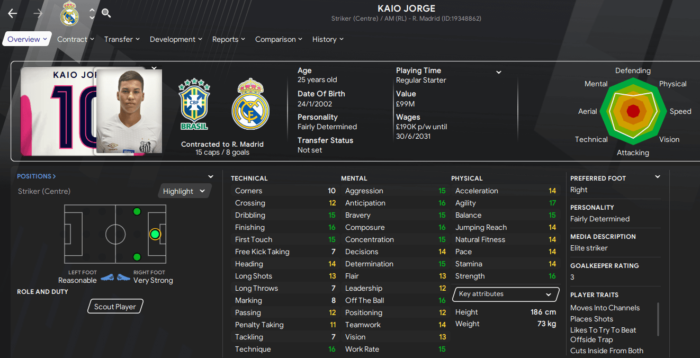 Kaio Jorge career history until 2027

---
For all the best Football Manager 2021 wonderkids click here, from cheap bargains to worldclass prospects.
---
Summary
Kaio Jorge is a versatile striker and arguably one of the best Wonderkids in Football Manager 2021. Boasting great maturity, all round physicals, a variety of finishing and technical ability Jorge can fulfil almost any role. At 18 years of age the Brazilian costs £11 million, a steal compared to the £141 million Real paid in our test save.
15 attributes reached 15 or above by 2027 in that save among them were Strength, Agility, Technique, Finishing, Dribbling, Work Rate and Movement. A further 8 attributes reached 14 making this kid THE all round Striker and Kaio repeated such development on a regular basis.
Manchester City kind of ruined this kids career in our save which is a real shame because with that ability Jorge could have knocked up one hell of a goals tally.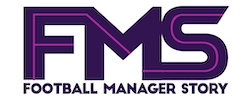 Subscribe to our Newsletter