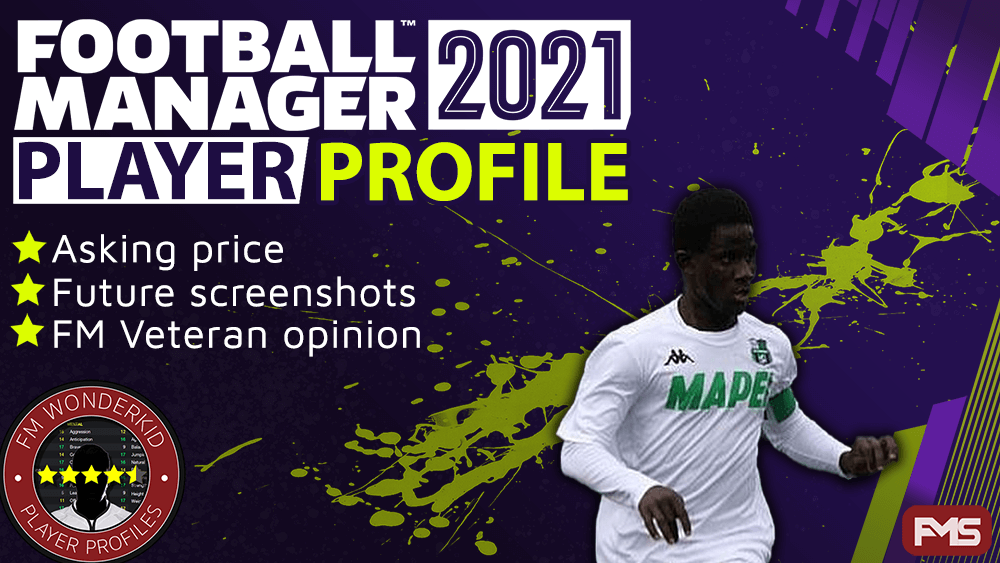 Brian Oddei
Age: 17
Position: AMR/ST
Role: Inverted Winger, Inside Forward, Advanced Playmaker | False Nine
Club: Sassuolo
Nationality: 

Value: £275K
Price tag: £1 million (patch 21.1)
Hidden Potential: CA: 101 / PA: -85 (140-170)
---
Brian Oddei profile in 2020 (BETA)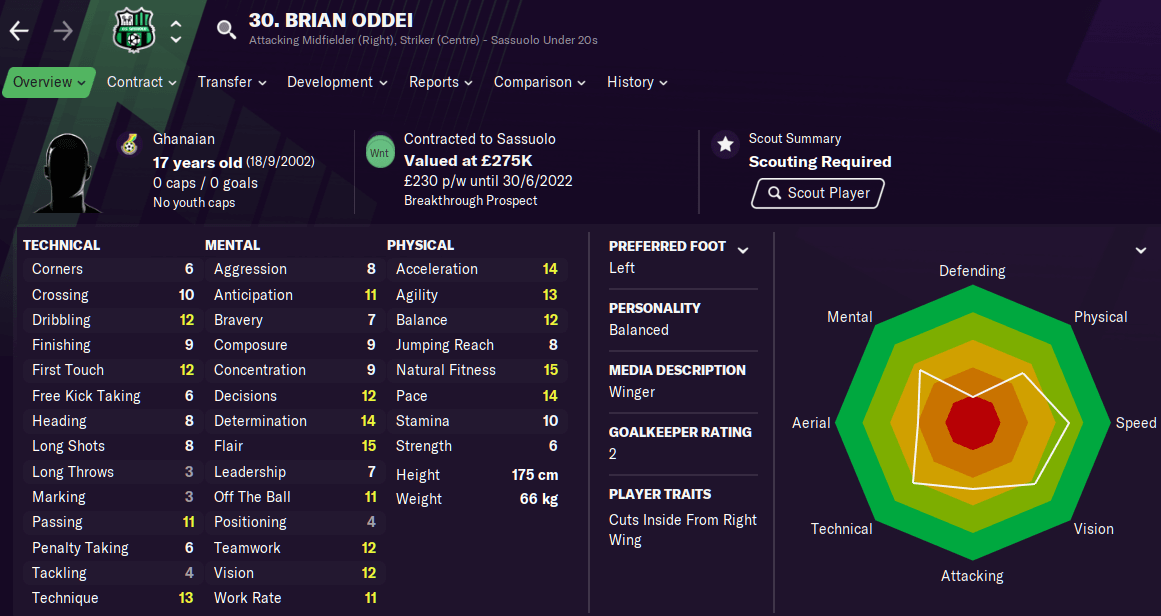 Brian Oddei profile aged 24 in the year 2027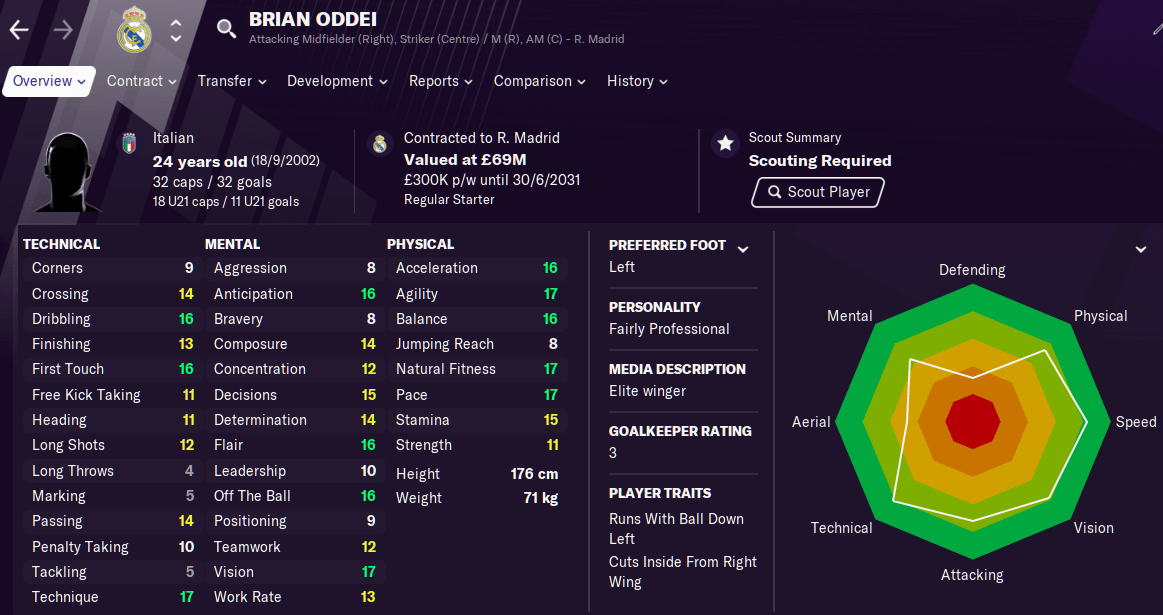 Brian Oddei career history until 2027
---
For all the best Football Manager 2021 wonderkids click here, from cheap bargains to worldclass prospects.
---
Summary
Brian Oddei is an exciting, creative Winger with great speed and ball control. Costing just £1 million Brian is a complete steal with solid base attributes and high, flexible potential. Best used from the right wing, cutting inside he can also train to be a False Nine.
Its quite rare to find a forward with such speed and skill who can also pick out a pass and cross the ball. This proved the case in our test save where Oddei scored 64 goals assisting 43 from 229 games. He developed insane Athleticism to compliment 17 technique, 17 vision and 16 across a host of other technical and mental attributes. This kid can run rings around the defence then finish or pick a pass.
After joing Juventus for £42 million Oddei scored 26 goals and assisted 17 from 75 games with an average rating of 7.48. Seriously impressive numbers and no wonder Real Madrid paid £114 million. Of course the Sassuolo talent carried his form into Spain. I'd certainly give him a go in any save for the price tag, worst case scenario you make a profit.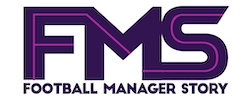 Subscribe to our Newsletter