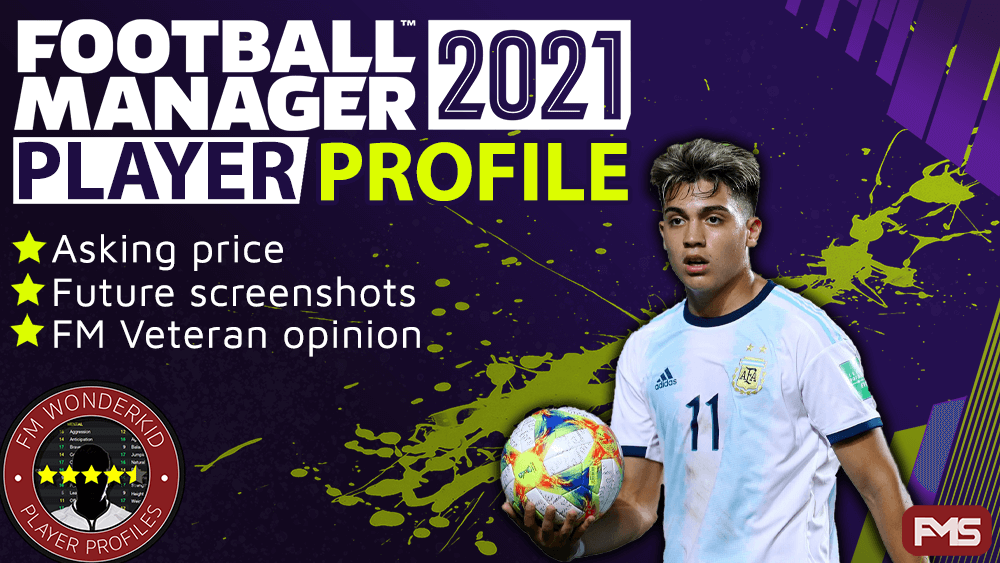 Exequiel Zeballos
Age: 18
Position: AML/ST/AMR
Role: Inverted Winger, Inside Forward, Advanced Playmaker | False Nine
Club: Boca Juniors
Nationality: 

Value: £450K
Price tag: £4.7 million (patch 21.1)
For patch 21.4 update click here
Hidden Potential: CA: 103 / PA: -8 (130-160)
---
Exequiel Zeballos profile in 2020 (patch 21.1)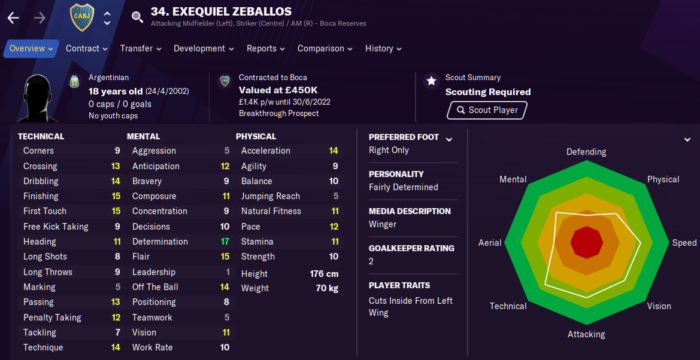 Exequiel Zeballos profile aged 25 in the year 2027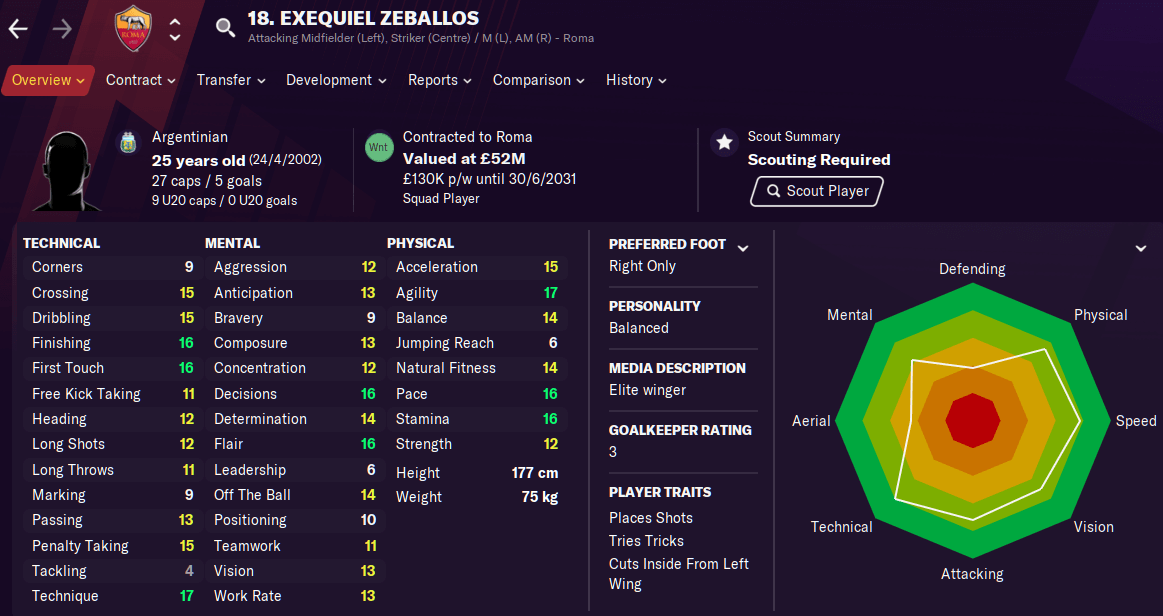 Exequiel Zeballos career history until 2027

---
For all the best Football Manager 2021 wonderkids click here, from cheap bargains to worldclass prospects.
---
Summary
A technically gifted Inside Forward from Boca Juniors, Exequiel Zeballos will set you back £4.7 million. Best used from AML cutting inside Exequiel can beat his man with great speed and agility while proving effective as a False Nine.
Zeballos developed great ability on the ball in my test save boasting 15 or above in dribbling, technique, touch, flair, pace, agility and acceleration. His ability in front of goal is great too with 16 finishing, 16 decisions and 14 off the ball. Add 16 crossing and this kid can assist as well as score.
That Professional personality is welcome and should aid growth which proved the case in most of my test saves. We're yet to see his flexible potential but I'd say -85 is about right.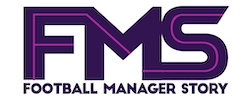 Subscribe to our Newsletter