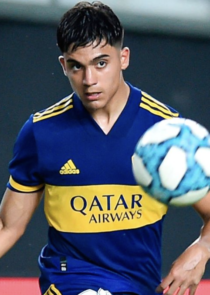 Exequiel Zeballos
Age: 18
Position: AML/ML/AMR/MR/ST
Role: Inverted Winger, Inside Forward, Winger,  Advanced Forward, Deep Lying Forward
Club: Boca Juniors
Nationality: Argentina
Value: £450k
Price tag: £6 million (patch 21.4)
Hidden Potential: CA: 114 / PA: -8 (130-160)
---
Exequiel Zeballos profile in 2020 (patch 21.4)

Exequiel Zeballos profile aged 25 in the year 2027

Exequiel Zeballos career history until 2027

Summary:
In our FM 21 save, Exequiel Zeballos developed into a player who could play in any top flight team. He became a fast versatile wide player who can play in both wings and as an effective striker due to his high dribbling, pace, acceleration and first touch attributes all 15 or above and 14 in finishing.
At the relatively young age of 25, he managed to play 5 times for the Argentinian national team.
At the beginning of the save he spent one year at Boca Juniors reserves playing only 5 games. But soon enough he became a first team player, playing two seasons for the «Xeneizes» first eleven. After a great 2022/2023 season, when he scored 6 goals and gave 11 assists, averaging a terrific 7.37 rating, Italian team Fiorentina payed 11.5 million to sign him with the hopes that he could become a legend as Gabriel Batistuta did, another Argentinian player signed by Fiorentina from Boca Juniors in the 90's.
He is a real bargain, you can sign him at the beginning of your save for only 6 million. Upon appeal, he should be able to get a work permit and go straight to the main squad of most top league European teams.
Zeballos is a player who will find it very easy to adapt to living in a new country, even if he would need to learn a new language, as he only speaks Spanish. He is also a very consistent performer, which is something that will improve his chances to full-fill his potential.
Another good thing about Exequiel is that already from day one he has 15 in finishing, first touch, passing, acceleration, off the ball and flair. Plus 14 in pace and dribbling.
His mental attributes are his main weakness, but as he got a balanced personality, they can be improved by game time and tutoring.
Again, for 6 million, Zeballos is very cheap,
---
For all the best Football Manager 2021 wonderkids click here, from cheap bargains to worldclass prospects.
---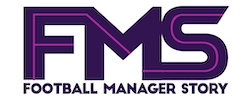 Subscribe to our Newsletter