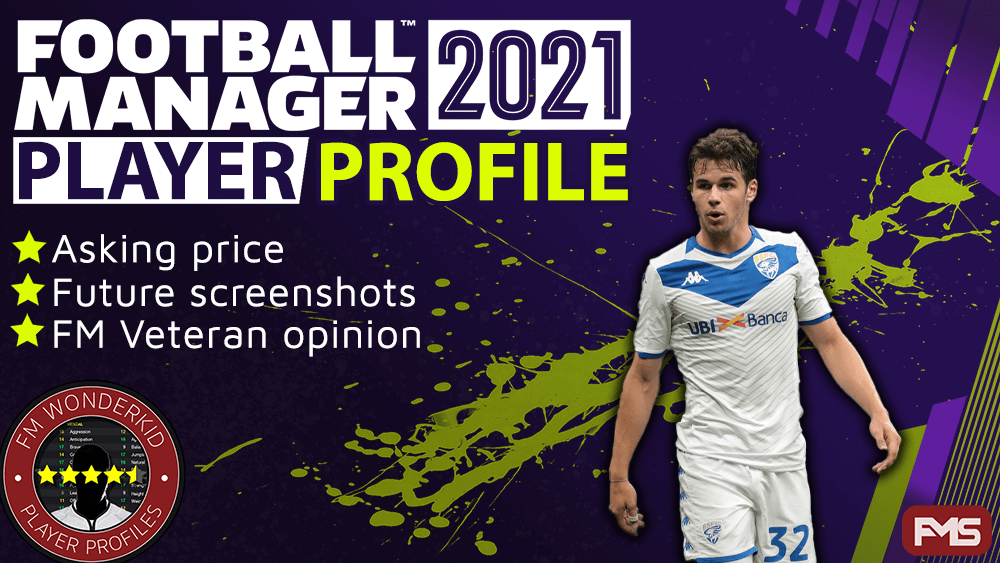 Andrea Papetti
Age: 18
Position: DC
Role: Central Defender, Ball Playing Defender, Libero
Club: Brescia
Nationality: 

Value: £1.6 million
Price tag: £2.9 million (patch 21.1)
Hidden Potential: CA: 117 / PA: -85 (140-170)
---
Andrea Papetti profile in 2020 (BETA)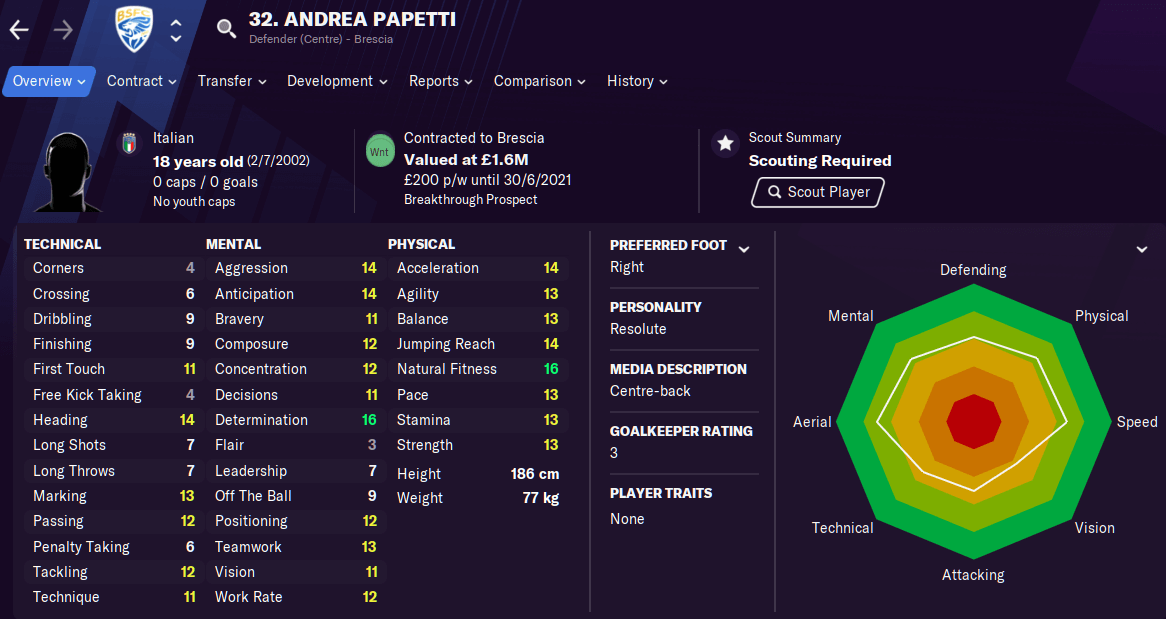 Andrea Papetti profile aged 25 in the year 2027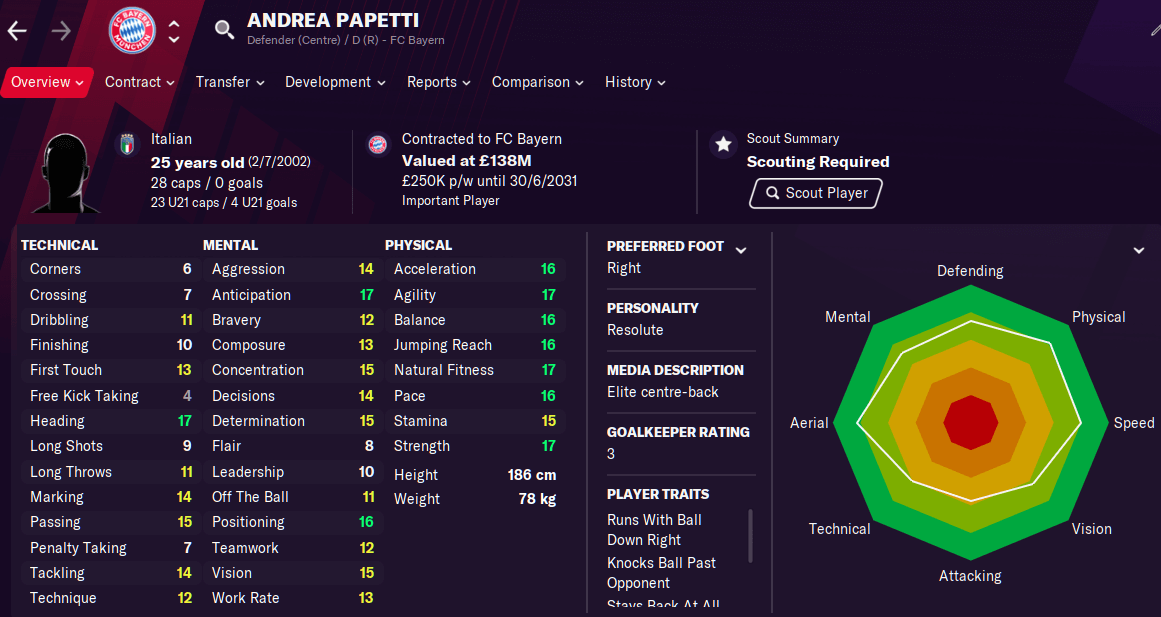 Andrea Papetti career history until 2027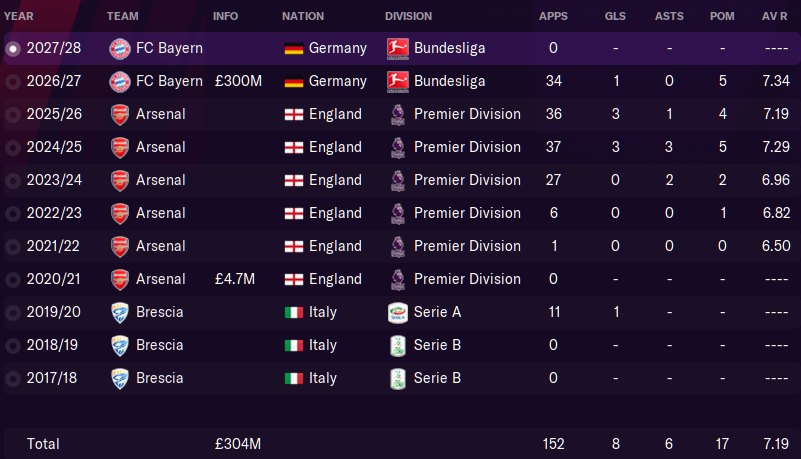 ---
For all the best Football Manager 2021 wonderkids click here, from cheap bargains to worldclass prospects.
---
Summary
Last year it was Bettella and Armini, this years its Andrea Papetti. Arguably the best value for money Defender in Football Manager 2021 costing just £2.9 million. Owing to Brescia's fall from Serie A and Papetti's youth contract the 18 year old is peanuts.
If you like ball playing defenders look no further, Papetti can develop 14 and above for passing, vision and decisions. Not to mention those amazing physicals, all 16 and above bar stamina which is insane. Despite all this talk of technique Andrea can defend and while his tackling is a little low his all round ability compensates. You could even try the Italian as Libero to make those driving runs.
Papetti should sign for all top flight teams but hurry, he will be wanted. If in negotiations Brescia stall or outright refuse to talk worry not, just keep increasing the fee slightly and they accept eventually. This kid is a steal considering Bayern paid £300 million in 2026 and despite a lack of game time prior to 2023. The latter suggest he could develop even in the academy.
Oh and one last thing, note that resolute personality, great for development so theres that too.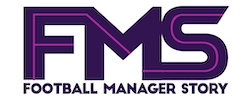 Subscribe to our Newsletter