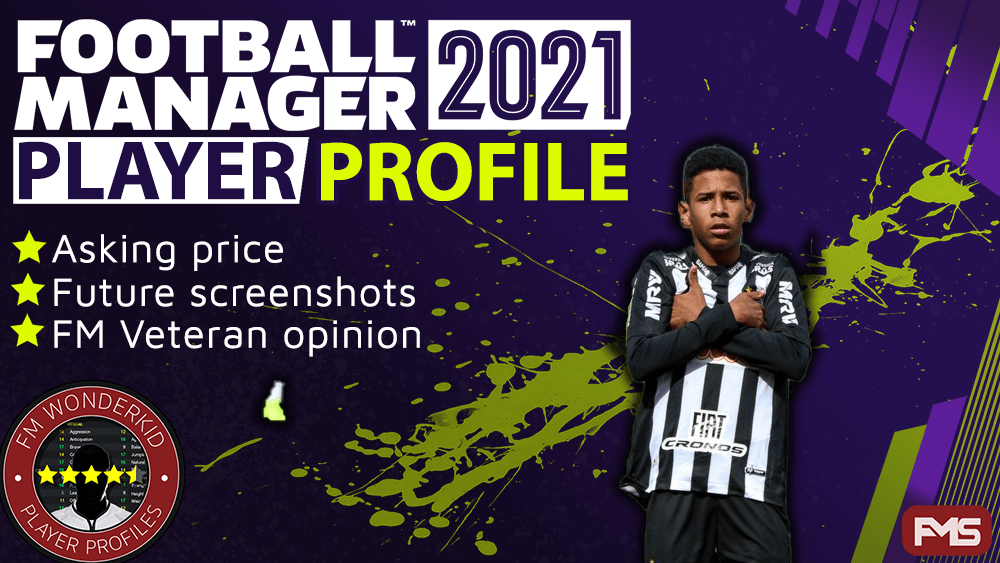 Savio (Moreira de Oliveira)
Age: 16
Position: AMR/AML/ST
Role: Inverted Winger, Inside Forward, Advanced Playmaker
Club: ATM
Nationality: 

Value: £57K
Price tag: £13.5 million (patch 21.1)
Hidden Potential: CA: 102 / PA: -85 (140-170)
---
Savio profile in 2020 (BETA)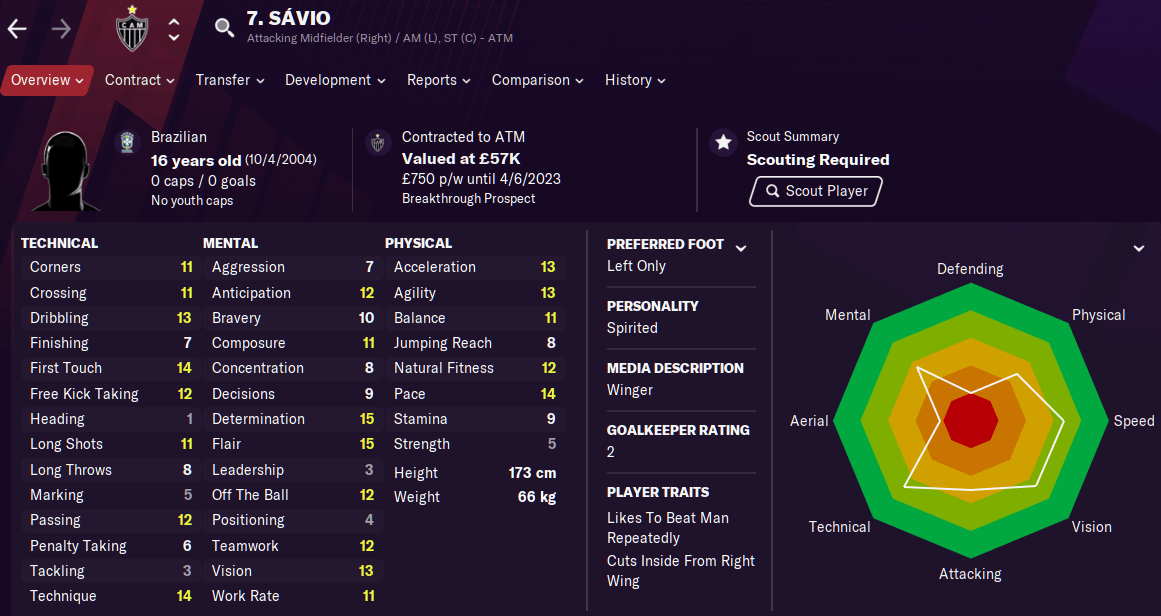 Savio profile aged 23 in the year 2027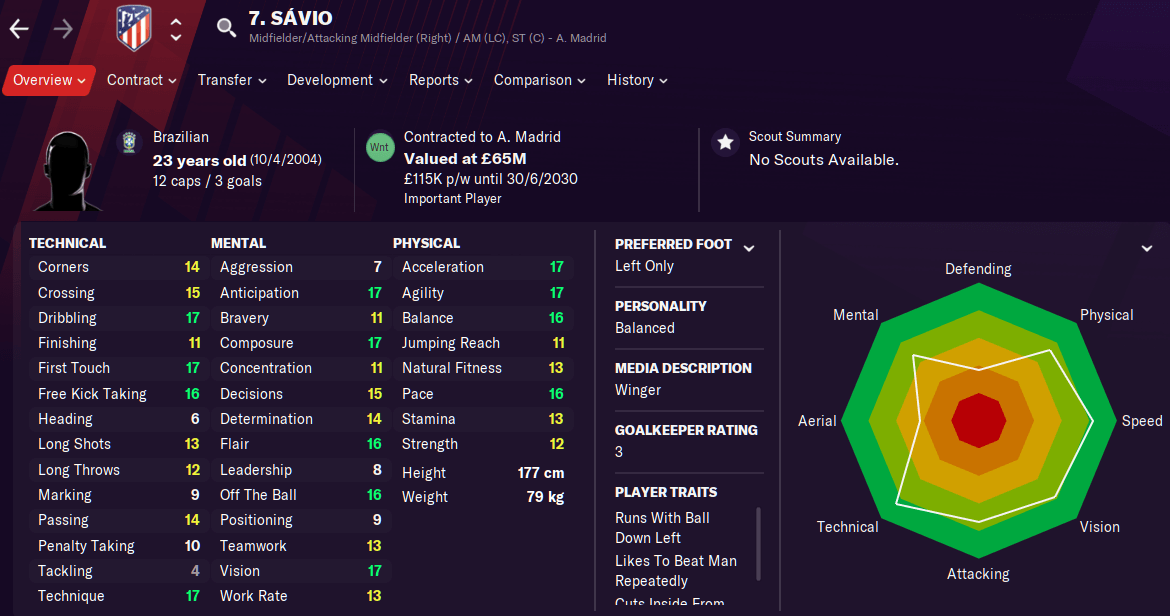 Savio career history until 2027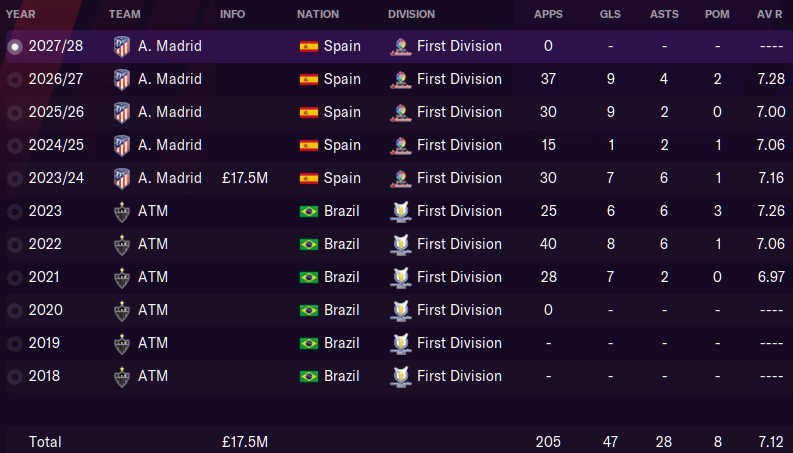 ---
For all the best Football Manager 2021 wonderkids click here, from cheap bargains to worldclass prospects.
---
Summary
Savio is an exciting, 16 year old Wonderkid from Atletico Mineiro in Brazil and costs just £13.5 million. This price could vary from save to save because of his flexible potential but Savio is a must buy in my book. Good current ability will ease the growth period while a Spirited personality should accelerate development also.
Savio is best used from AMR as an Inside Forward or Inverted Winger taking advantage of that strong left foot. His future development shows an agile runner with 16 and above for Acceleration, Agility, Balance, Pace, Dribbling, Technique and Flair, Werner(esque) attributes indeed. Add exceptional creativity and you can see why Savio is part of the Atletico Madrid first team come 2023.
Now valued at a staggering £65 million the Brazilian has notched up 205 career appearances scoring 47 goals, assisting 28.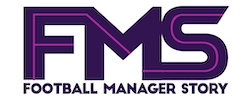 Subscribe to our Newsletter