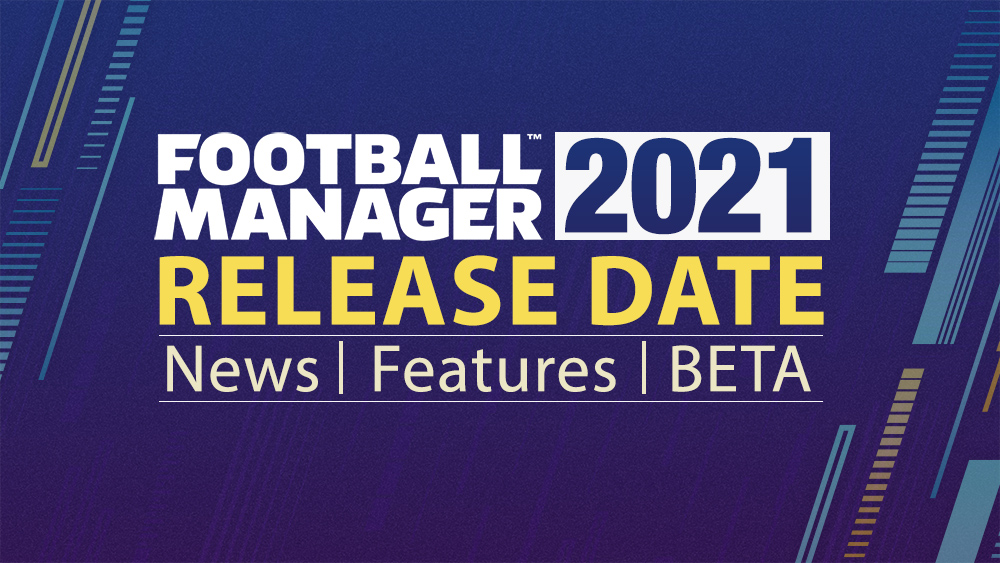 New Football Manager 2021 Release Date Announced: 30th July Update
Anticipation for the Football Manager 2021 release date is building and Miles Jacobson provided an update today on the impact of COVID-19 on Sports Interactive and more importantly Football Manager.
Despite the global pandemic Mile's and the team have been working hard, albeit remotely, to bring us a new game later this year. The announcement (quoted below) suggests FM 2021 will be released in the back end of 2020 and later than previous years.
What I can confirm today is that, despite all the problems going on in the world, there will be new Football Manager games released later this year. They will be delivered a little later than we'd originally planned, but they'll have exceptionally strong feature sets…(Miles Jacobson 30/07/20)
The quote above suggests we can expect 'exceptionally strong feature sets' and Mile's later explains the game will be available across more platforms than ever before. Could Football Manager 2021 be available on X-box and PlayStation?
Our games will be on more platforms and available on more stores than ever before when they're released later this year but, with regards to features and release dates
The full update from Sports Interactive studio Director, Miles Jacobson, can be found here.
As we approach the new game this page will implode with more Football Manager 2021 new features, latest news and announcements, so be sure to give us a follow on Twitter. As for the FM21 release date, we know it will be later than previous years so below is an analysis of those dates and what this may mean.
Previous Football Manager Release Dates
We have checked the history books and below is every Football Manager release date from FM05 upto FM20.
Football Manager 2005 – Friday 5th November
Football Manager 2006 – Friday 21st October
Football Manager 2007 – Wednesday 18th October
Football Manager 2008 – Thursday 18th October
Football Manager 2009 – Friday 14th November
Football Manager 2010 – Friday 30th October
Football Manager 2011 – Friday 5th November
Football Manager 2012 – Thursday 20th October
Football Manager 2013 – Friday 2nd November
Football Manager 2014 – Wednesday 30th October
Football Manager 2015 – Friday 7th November
Football Manager 2016 – Friday 13th November
Football Manager 2017 – Friday 4th November
Football Manager 2018 – Friday 10th November
Football Manager 2019 – Friday 2nd November
Football Manager 2020 – Thursday 31st October
The most common launch day is a Friday and Sports Interactive favour an early November release, as has been the case for five of the last six editions of the game.
Most Likely Football Manager 2021 Release Date
Taking Sports Interactive's latest update into account reference a delayed release, we think a likely Football Manager 2021 release date is Friday 27th November but this is all guesses and fun right now.
---
Why not get a head start by reading our best FM 2021 wonderkids to watch?
---
Of course we are in unprecedented times with COVID 19 and it remains to be seen how Sports Interactive will be effected by the pandemic.
FM21 BETA Release Date
The Football Manager BETA is generally available roughly two weeks prior to full release. The official line from Miles Jacobson is 'roughly' two weeks and we are yet to see a delay.
As for the official FM 2021 release date, we hope to hear something around August if last years announcement is anything to go by. Hear it here first by following us on Twitter and Facebook for all the latest Football Manager 2021 news.
We have compiled a Football Manager 2021 features wishlist, jam packed with our own hopes for the new game and those of the community. All FM 2021 new feature announcements however will be hosted on this page.

Subscribe to our Newsletter