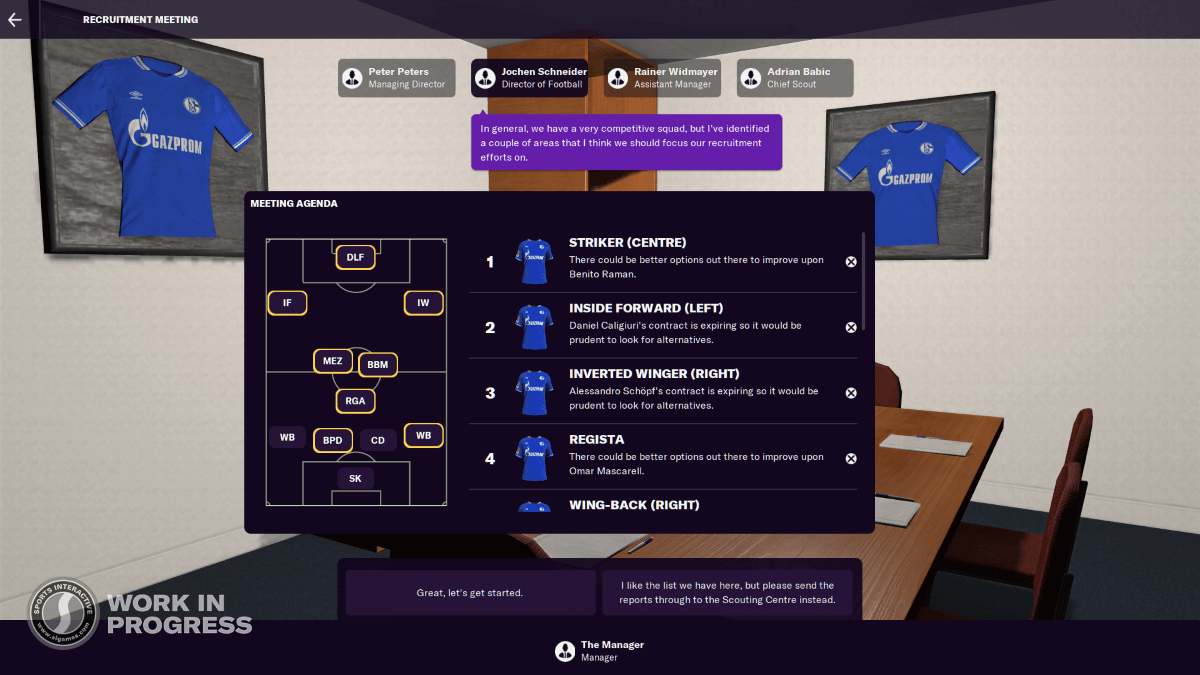 Hey guys and welcome to a more detailed look at the FM21 new features and how recruitment has changed for FM 2021.
With BETA release just weeks away the new feature hype has hit overdrive including video reveals and blogs. The Football Manager 2021 feature blogs are essentially a sales pitch but you want to know what has actually changed for Football Manager 2021, thats where we come in.
How Has Recruitment Changed in FM21?
Recruitment takes a step closer to real life in Football Manager 2021. New roles and interactions increase realism while recruitment meetings are a completely new concept.
SI have not announced any major changes to the way we sign players nor the AI's approach other than the inclusion of COVID realism to finances and the transfer landscape (read here.)
Our surprise favourite feature is the 'ask agent about availability' option. This could save so much time and is explained in full further down.
Recruitment Meetings
Recruitment meetings bring your key decision makers together to establish transfer targets. Your key decision makers are the Director of Football, Chairman and Chief Scout.
These meetings essentially pave the way for scouting assignments aimed at your clubs weaknesses and areas of concern.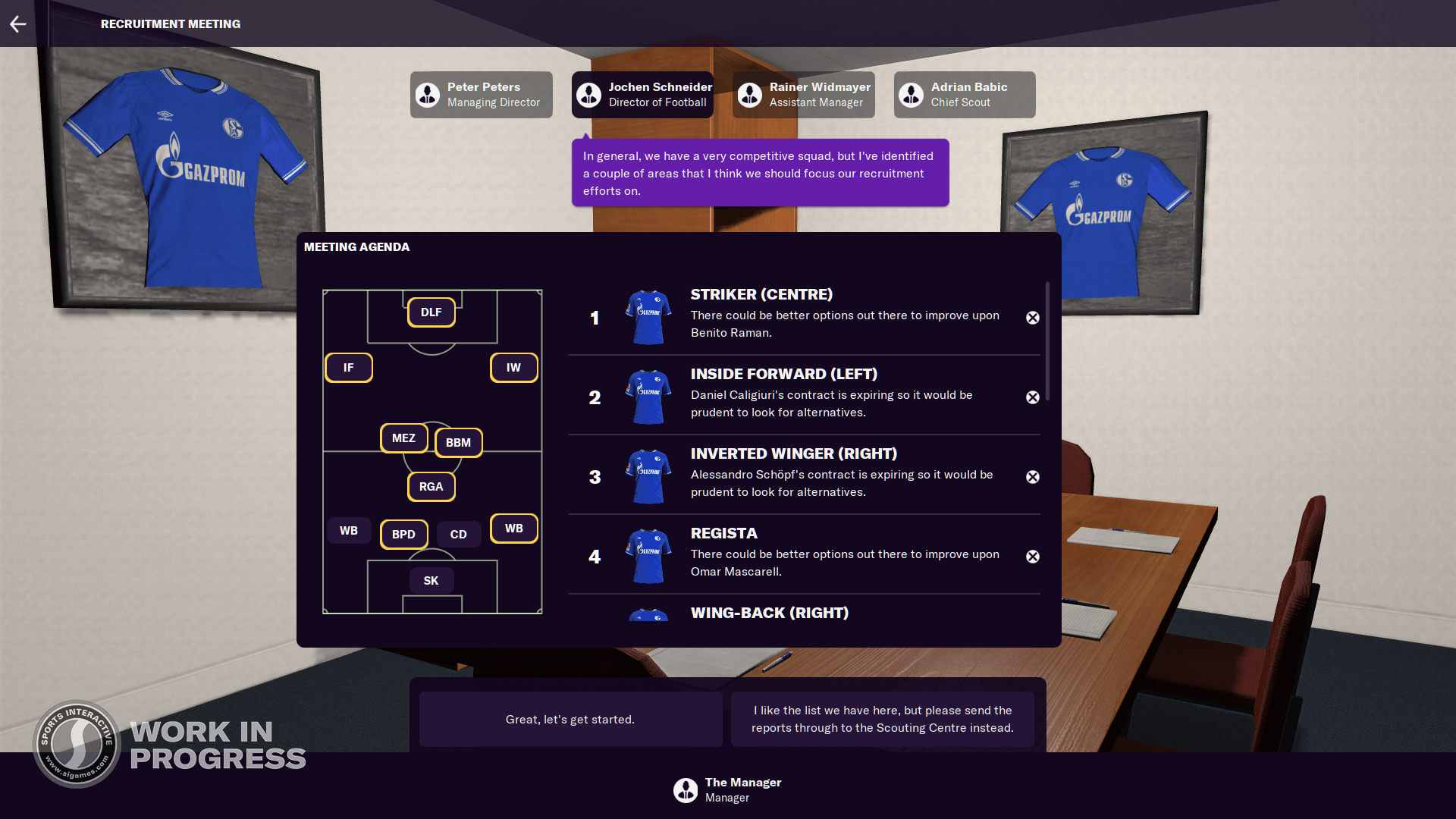 Your staff will consider any players leaving the club, becoming disgruntled, retiring and even new players available from affiliate clubs.
The meeting begins with recommended areas to look at, a screen populated by your staffs advice which can be changed and refined to suit your needs. From here we can set the tactic to recruit for, level of player, position and even type of player (ie intelligent midfielder.)
You can also assign Analysts to look for particular stats such as expected goals. They can even suggest players suitable for the roles used in your system which is a vital point because Analysts also do this for your matchday experience.
We think this role takes on a whole new level of importance for FM 2021.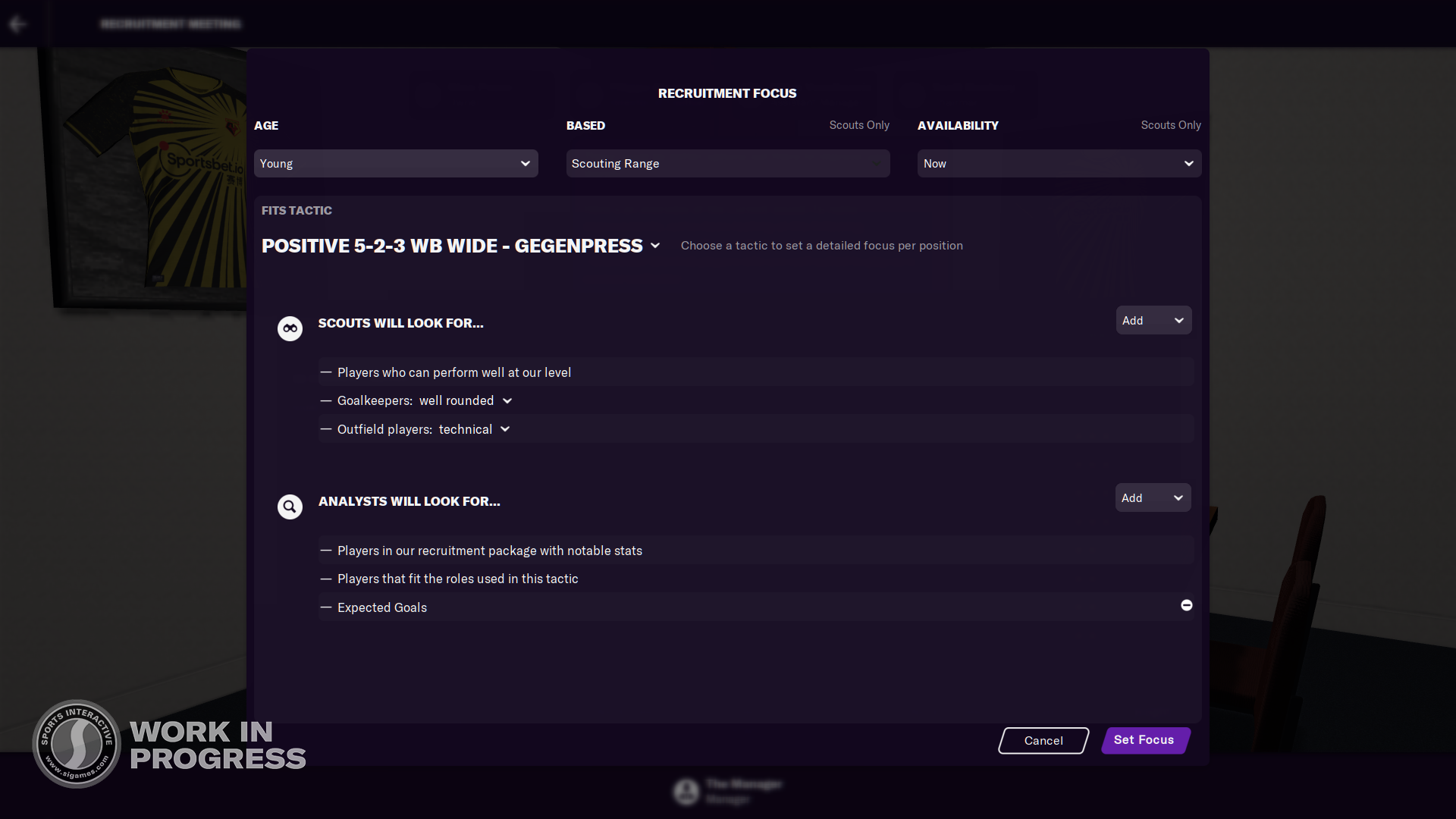 Next your scouts will provide options and players already on their radar. You can then set assignments in a similar mould to the old system but with more detail and better presentation.
These meetings occur around one month before the window, during pre-season and post-season. Naturally these meetings are the norm when starting a new job.
In a nutshell; recruitment meetings bring a disjointed scouting system together into one cohesive piece with better explanations.
---
If you'd like to read about the FM 2021 new features in detail click here. Or to pre-order FM21 with early BETA access and the cheapest price, click the image below.

---
New Roles
As mentioned FM21 features a new Analyst responsible for delivering raw data to you, the Manager. To clarify the Analyst as you know it deals with all areas of data, FM21 splits this role into two; match and recruitment. SI have suggested both roles will require a slightly different skill set.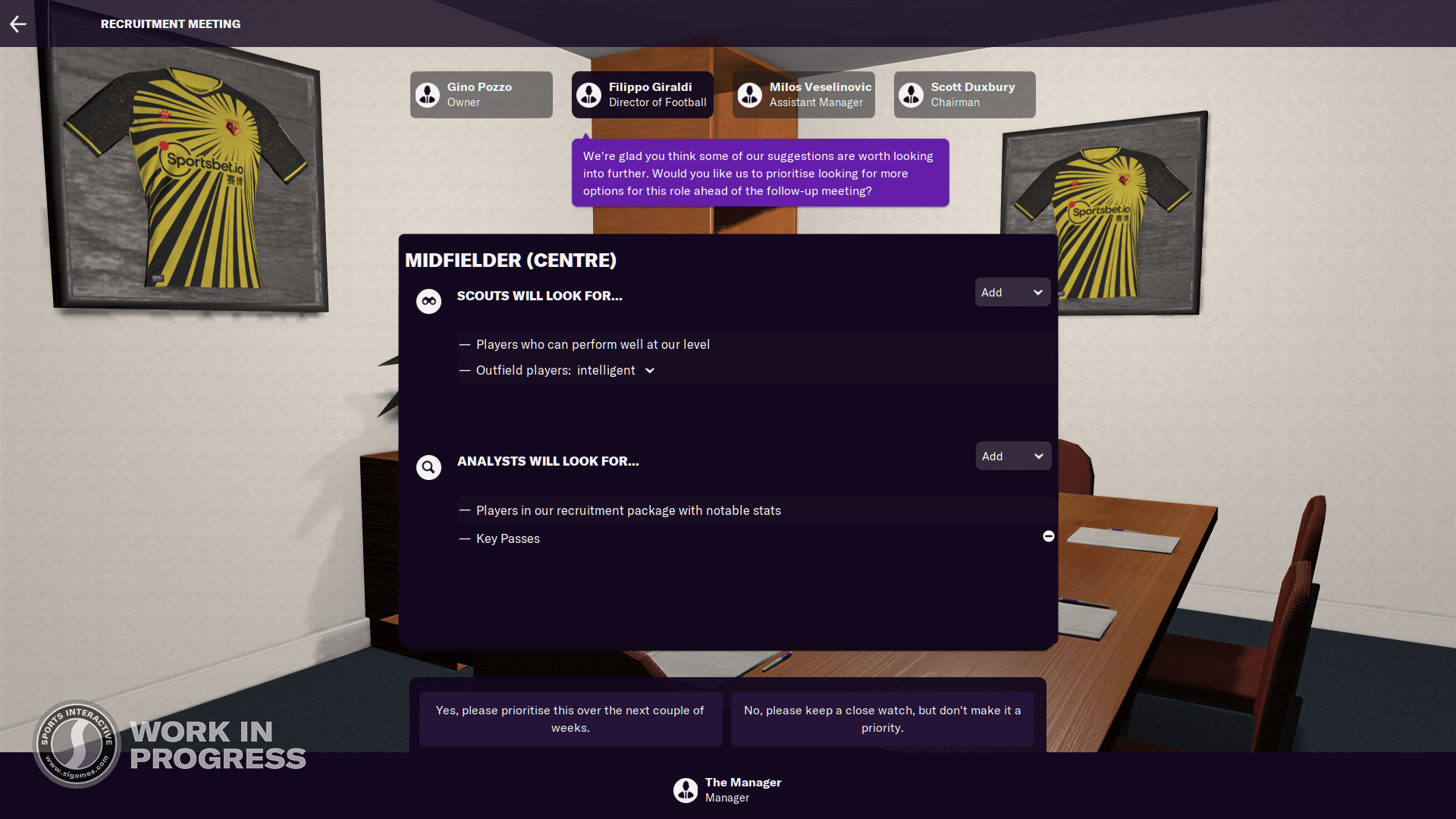 Market Realism
COVID-19 will be represented in FM21 and affect liquidity of the transfer market. While superstar and wonderkid valuations will not change, mid-range players will drop off and clubs will look to buy less and loan-to-buy more.
The transfer market will improve as money comes back into the game, which should not take long because the negative implications of COVID are not being simulated once your game begins.
Another new feature is the ability to arrange future loan deals. Outside of the transfer window.
Ask Agent About Availability
You can now speak to players through their agent, helping establish any interest before making your bid. How often do you negotiate back and forth the transfer fee to find out the player won't move anyway. Hopefully that is now fixed.
This new feature also helps you budget better and find out if you can afford a players wages before entering negotiations and locking out a future approach. Another annoyance of ours hopefully solved.
The players agent should also explain what may make an uninterested player interested.
---
We have written numerous blogs delving into the detail of each headline feature:
---
What do we think of the new look recruitment features guys?

Subscribe to our Newsletter