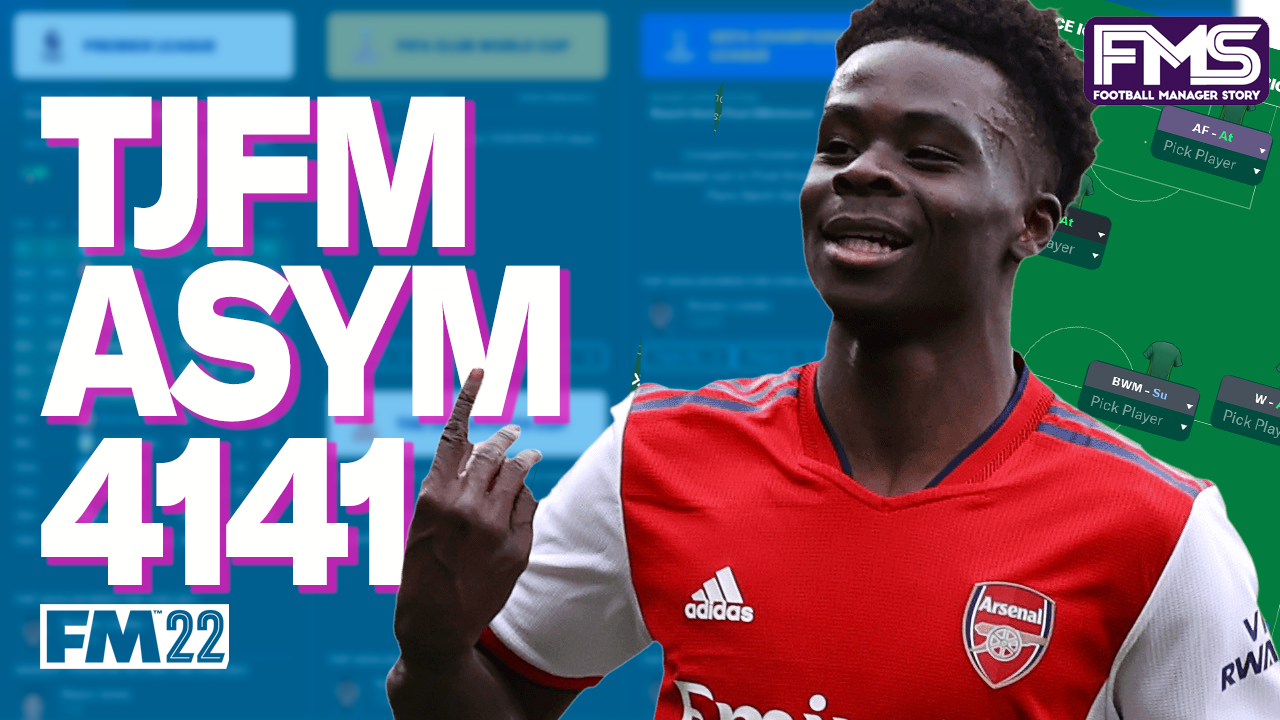 This week we will be testing Tony Jameson's Asymmetric 4-1-4-1 system on FM22 v22.4 and comparing it to the best FM22 tactics.
Here at FMS we will be testing and creating the best FM22 tactics throughout the year. Not only will we be creating, featuring and testing our own tactics – like this high powered 4-4-2, but will will also test the best from the FM Community.
Tony Jameson, the stand-up comedian who created a show all about Football Manager, is half of the Football Manager Therapy podcast and a fantastic watch for his Build/Destroy a Nation Indonesia save on Twitch.
This Asymmetric 4-1-4-1 was the tactic which turned around his fate in Indonesia, finally winning the league title with PSIS before moving to Uruguay. Where he's also had success.
The FM22 Tactic

The formation started life in one of Tony's one-season Discord challenges. Taking on a second tier Chinese side and was tweaked to work brilliantly in Indonesia.
It's played on Positive with the left wing-back looking to bomb down the left and utilise the space left by the Inverted Winger.
The middle of the park is protected by the Ball-Winning-Midfielder and Defensive Midfielder. Width on the right is provided by the Winger.
Upfront, the Attacking Midfielder will work with the Advanced Forward to pull the defence apart and create space.
Tony Jameson's Asymmetric 4-1-4-1 Instructions

Playing fairly narrow will keep the space between the positions becoming too big in an asymmetrical system. Short passing and playing out from defence will look to keep possession. Yet, passing into space and Be More Expressive should open the window for dangerous passes to open up the defence.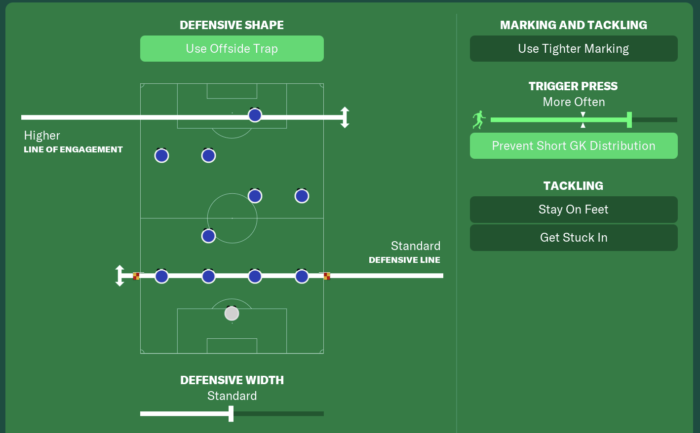 Using a Standard Defensive Line and  a Higher Line of Engagement should keep the lines fairly close together and limit the space in behind. The pressing will allow the opposition to come out from the back before they meet some resistance.
Testing
With all of our FM22 Tactics Tests we will run the season through with four teams: Chelsea, Brentford, Sheffield United and Peterborough.
This gives a good selection of favourites and lower level teams and they will be judged on Points, % of games won and goal difference. There is no point awarding success on trophies as you can win the league with 2 defeats or 7 defeats and cups are too random.
Results: Tony Jameson's Asymmetric 4-1-4-1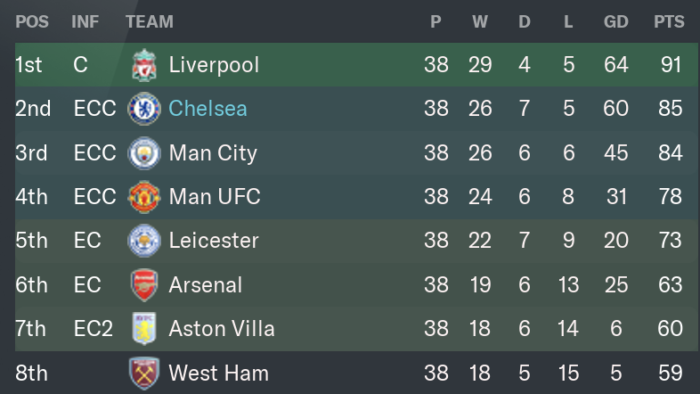 Despite coming second, Chelsea had an excellent season, losing just five times, which is the same as the Champions. A few goals here or there and it could have been a difference story.
The scored two fewer goals than Liverpool and conceded two more. Fine fine margins.
Brentford finished 12th, so a good-to-average season for them. Better than predicted, but normal for the levels we have seen on these tests.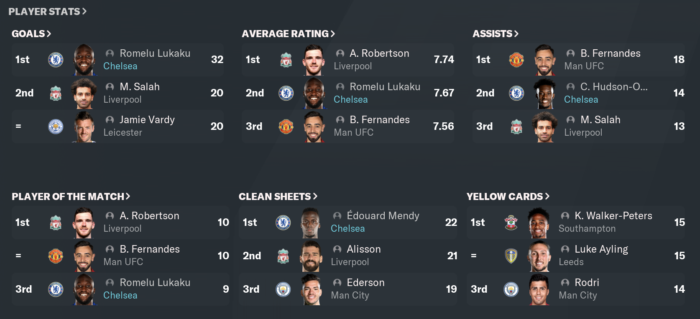 Romelu Lukaku enjoyed a fantastic season. Scoring 32 league goals. Helped by the 14 assists from Callum Hudson-Odoi. Edouard Mendy was a hero in the season with 22 clean sheets.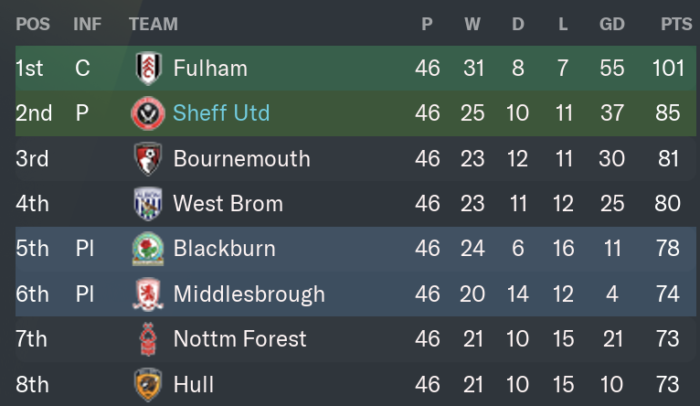 Sheffield United didn't fare as well. Finishing with 85 points is somewhat disappointing, but they still finished second and won promotion.
Scoring 86 goals was the second highest in the league. They conceded 49, which is just over what you would want.
Peterborough came 14th, which is higher than the 21st place they are predicted, but we have seen better in our previous tests.
They both scored and conceded 65 goals, which is pretty good for a mid-table side.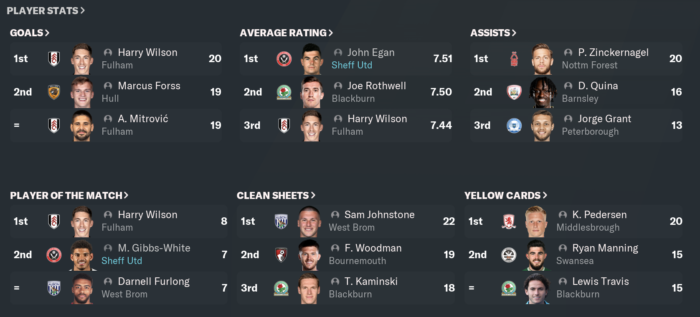 John Egan for the Blades finished with the highest average rating in the league and Morgan Gibbs-White was second with 7 Player of the Match awards. But outside of that, it was a poor return from the players.
FMS Score
This tactic scores 76.2 on our testing system. 276 team points is decent, but not spectacular return. High points from the better teams, let down by the poorer sides.
However, 204 goals conceded is excellent. Only two tactics managed to go sub 200 before the Winter Update, so this is an excellent performance. You can cover for goals not being scored if your defence is one of the best.
This has the base of an excellent tactic. As it is quite position dependent, a sign signings for each side in the right areas and it could fly.
Download Tony Jameson's Asymmetric 4-1-4-1 below

We will be testing and checking out loads of the best Football Manager 2022 tactics in the coming weeks, if you like what you see, check out the FMS FM21 tactics index below

If you try this tactic, please let us know in the comments or on social media. What went well? Anything would you change? Which players do you think would be perfect for it?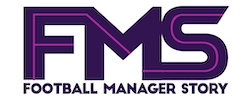 Subscribe to our Newsletter