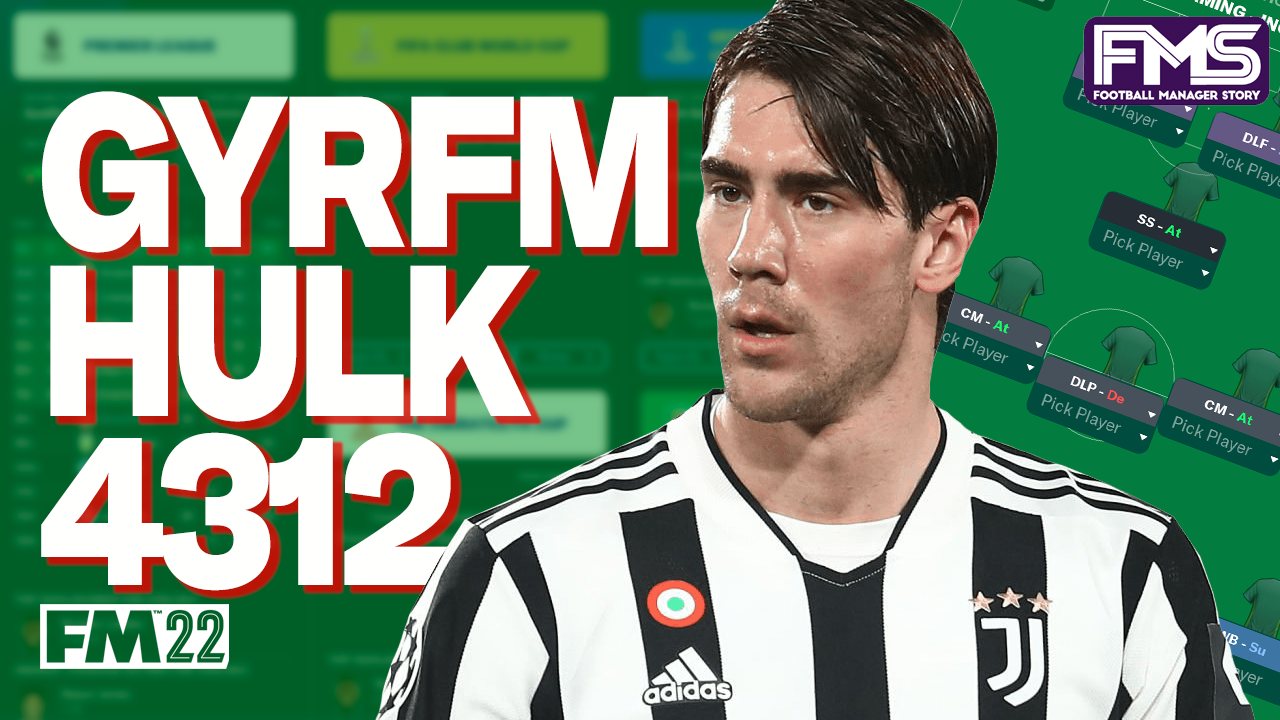 This week we will be testing GYRFM's Incredible Hulk 4-3-1-2 system on FM22 v22.4 and comparing it to the best FM22 tactics.
Here at FMS we will be testing and creating the best FM22 tactics throughout the year. Not only will we be creating, featuring and testing our own tactics – like this high powered 4-4-2, but will will also test the best from the FM Community.
GYRFM (Gareth) has made a name for himself, creating some of the best tactics seen on FM22 and he is constantly featured on Hood Gaming's channel with each superb system he creates.
This year his PvP draft record is phenomenal, proving he knows this game more than anyone at the moment.
Thank you to everyone who played in season 3 of #DraftClubFM. It doesn't happen without you and your time. We will take a break and be back in a few months. Enough time for someone plot the downfall of the DraftClub double champ @GYRFM_ or can he make it 3? #wearedraftclub pic.twitter.com/Ccf0HNjuxH

— DraftClub (@DraftClubFM) March 6, 2022
You can also see him on Twitch, which is different from your normal save. Watch him step-by-step put together a new formation.
The FM22 Tactic

Grogu is a narrow 4-3-1-2 formation. If you think one Central Midfielder on Attack is deadly, wait till you use two.
Covering the space made by the two central mids are the two Inverted Wing Backs on support. With the Deep Lying Playmaker on Defend dropping to create a diamond shape.
Upfront, the Deep Lying Forward on support will comes deep to open up space for the CMa and the Shadow Striker.
When dominating, you are going to end up with five players bursting into the opposition area.
GYRFM Incredible Hulk 4-3-1-2 Instructions

The tactic plays fairly narrow, with a higher tempo and standard passing. This is not tiki-taka, this is fast, more direct and looking to get the ball forward and into the box quickly.
Your players are also looking to run at the defence, which should create opportunities to expose a defence trying to restrict space to the five attackers.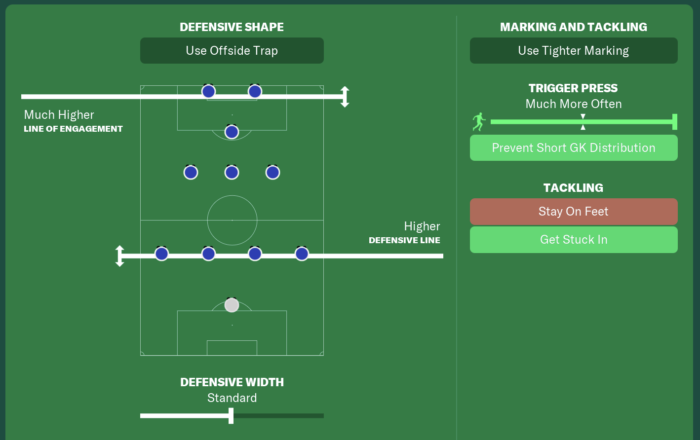 Out of possession, it's using a Much Higher Line of Engagement, and a Much Higher Defensive Line. The team are getting stuck in and pressing 'Much More Often'.
Testing
With all of our FM22 Tactics Tests we will run the season through with four teams: Chelsea, Brentford, Sheffield United and Peterborough.
This gives a good selection of favourites and lower level teams and they will be judged on Points, % of games won and goal difference. There is no point awarding success on trophies as you can win the league with 2 defeats or 7 defeats and cups are too random.
Results: GYRFM Incredible Hulk 4-3-1-2

Chelsea finished second with 90 points. Frustrating against a dominant Liverpool side. Yet, what shows the magic of this tactic is Brentford coming fifth, with the third most goals scored in the league.
Twenty four wins is the highest we've seen with the Bees in any of our tests.
Back at Stamford Bridge, 94 goals scored is superb, and anytime you conceded fewer than one goal a game, the defence is working very well.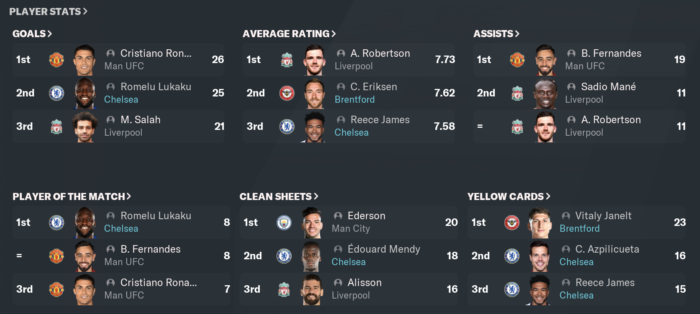 Just 25 goals for Romelu Lukaku is far from his best return in the Premier League. Reece James was excellent with 7.58 average rating and Edouard Mendy showed his excellence with 18 clean sheets.
Over in the Championship the GYRFM Incredible Hulk 4-3-1-2 enjoyed similar success.
Sheffield United winning the league with 101 points is outstanding, and Peterborough's fifth place, for a team predicted to finish in the relegation battle defies logic.

The Posh won 24 games and scored the second most goals in one of the most difficult leagues in the game.
Defensively there were not in the same bracket as the Blades, but both teams enjoyed exceptional seasons. Sadly, Peterborough lost to Fulham in the playoff semi-finals.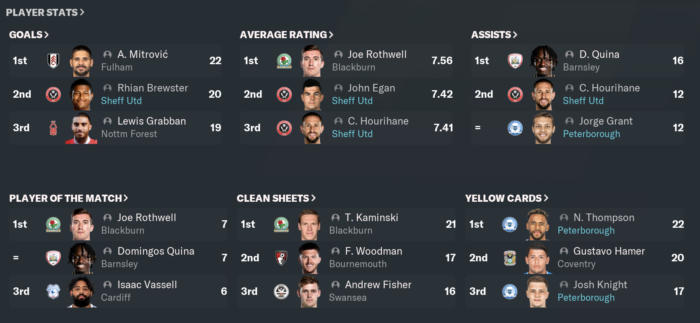 Rhian Brewster finishing just behind Mitrovic in the top scorer stakes, but two of his team-mates finished in the top three for average ratings. Connor Hourihane with 12 assists, matched by Jorge Grant.
FMS Score
This tactic scores 101.2 on our testing system. Which is the highest we've ever seen. It's one thing to find success with the two top teams, but it's the fantastic results with the other two which see it claim top spot.
343 league points is outstanding. Combine it with 347 goals and a solid defence and it's a wonderful test all-round for the GYRFM Incredible Hulk 4-3-1-2.
Download GYRFM Incredible Hulk 4-3-1-2

We will be testing and checking out loads of the best Football Manager 2022 tactics in the coming weeks, if you like what you see, check out the FMS FM21 tactics index below

If you try this tactic, please let us know in the comments or on social media. What went well? Anything would you change? Which players do you think would be perfect for it?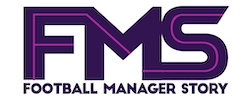 Subscribe to our Newsletter