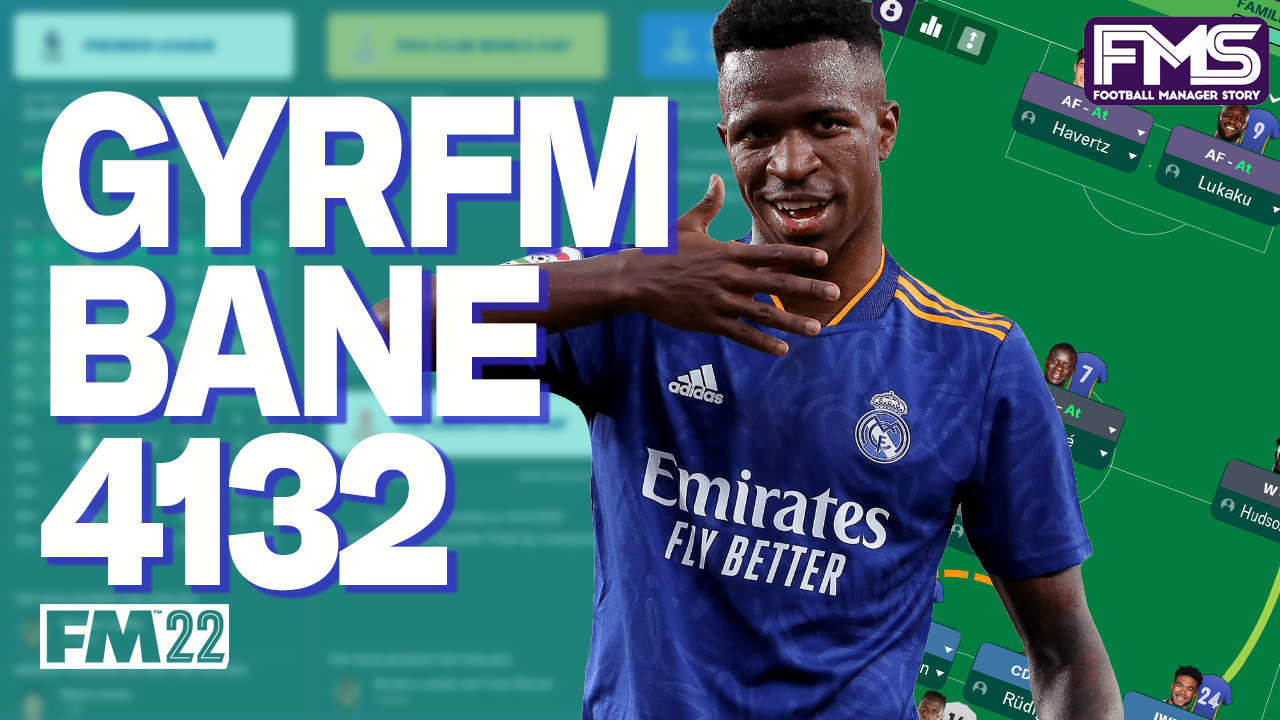 This week we will be testing GYRFM's 4-1-3-2 BANE system on FM22 v22.3 and comparing it to the best FM22 tactics.
Here at FMS we will be testing and creating the best FM22 tactics throughout the year. Not only will we be creating, featuring and testing our own tactics – like this high powered 4-4-2, but will will also test the best from the FM Community.
GYRFM (Gareth) has made a name for himself, creating some of the best tactics seen on FM21 and he is constantly featured on Hood Gaming's channel with each superb system he creates.
You can also see him on Twitch, which is different from your normal save. Watch him step-by-step put together a new formation.
The FM22 Tactic

Echoes is a 4-1-3-2 tactic. It is played on an Attacking Mentality, with double Advanced Forwards, two Wingers and a Deep Lying Playmaker behind a Central Midfielder on Attack.
What is unusual for one of GYRFM's tactics is the use of the Inverted Wing Backs. His previous systems usually stick to the normal Full-Back role.
On the face of it, there is nothing which stands out. No eye-catching roles or shape, but with a Fluid shape, it should be a lot of fun to watch on the pitch.
GYRFM 4-1-3-2 Bane Instructions

Playing with a Fairly Wide attacking width and standard passing, the team is playing on default. However, they are looking to get the ball up the pitch very very quickly. No messing around. He is asking the players to run at the defence in the final third, so that's the Advanced Forwards, Wingers and CMa mostly.
They also have the freedom to Be More Expressive. Using the player's quality to make something happen near the opposition goal.
The attack is pushed up with a Much Higher Line of Engagement. The pressing is Much More Often with the Offside Trap really squeezing the play.
Player Instructions
Every single player has been told to Tackle Harder and Mark Tighter. The DLP, BPD (left), and the IFs are instructed to pass the ball shorter. This should provide more possession and look to pick the right pass rather than rush on the Attacking mentality.
Testing
With all of our FM22 Tactics Tests we will run the season through with four teams: Chelsea, Brentford, Sheffield United and Peterborough.
This gives a good selection of favourites and lower level teams and they will be judged on Points, % of games won and goal difference. There is no point awarding success on trophies as you can win the league with 2 defeats or 7 defeats and cups are too random.
Results: GYRFM 4-1-3-2 Bane
Results in the Premier League were not great. Chelsea finished 24 points off the top, sliding all the way down to fifth. Although with 94 goals, only Liverpool scored more, but it was the 48 conceded which let them down.
Brentford finished in 12th, and previous tests have suggested a mid-table finish is very very possible for this squad.
Romelu Lukaku finished as the second highest scorer with 26 league strikes and an incredible 46 in 58 games overall. N'Golo Kante added 14 assists, with Kai Havertz scoring 31 and creating 10.
Yet, it was in the Championship which showed the best results using GYRFM's 4-1-3-2 Bane tactic.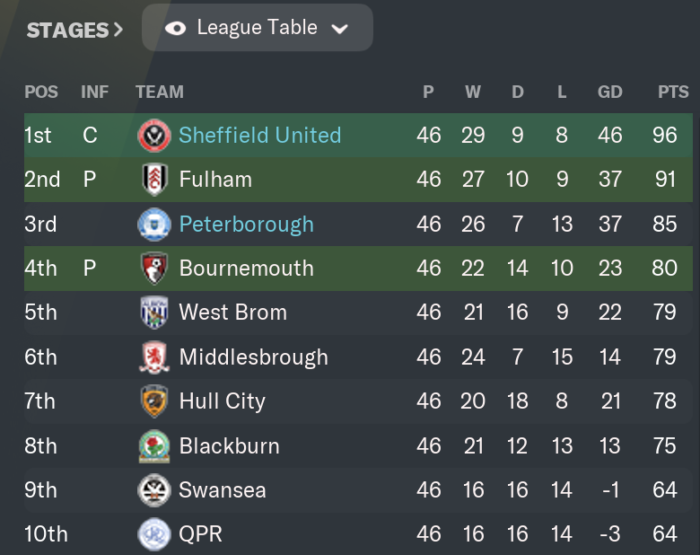 Sheffield United won the Championship, but it was Peterborough, predicted 21st who finished third and made it all the way to the Playoff Final.

Sadly, they just missed out on promotion, but as you can see below, quite a few players recorded outstanding seasons in this system.

Posh actually ended the season as the top scorers with 99, Sheff U just behind on 92. The Blades only conceded 46 compared to 62 for Peterborough.
FMS Score
This tactic scores 91.5 on our testing system. 303 team points has it just outside the top five (at the time of writing). Yet, third for total goals scored. Averaging 2.09 goals per game. However, 223 goals conceded is one of the better defensive showings overall.
Download GYRFM 4-1-3-2 BANE below

We will be testing and checking out loads of the best Football Manager 2022 tactics in the coming weeks, if you like what you see, check out the FMS FM21 tactics index below

If you try this tactic, please let us know in the comments or on social media. What went well? Anything would you change? Which players do you think would be perfect for it?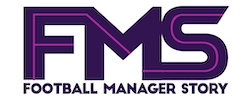 Subscribe to our Newsletter