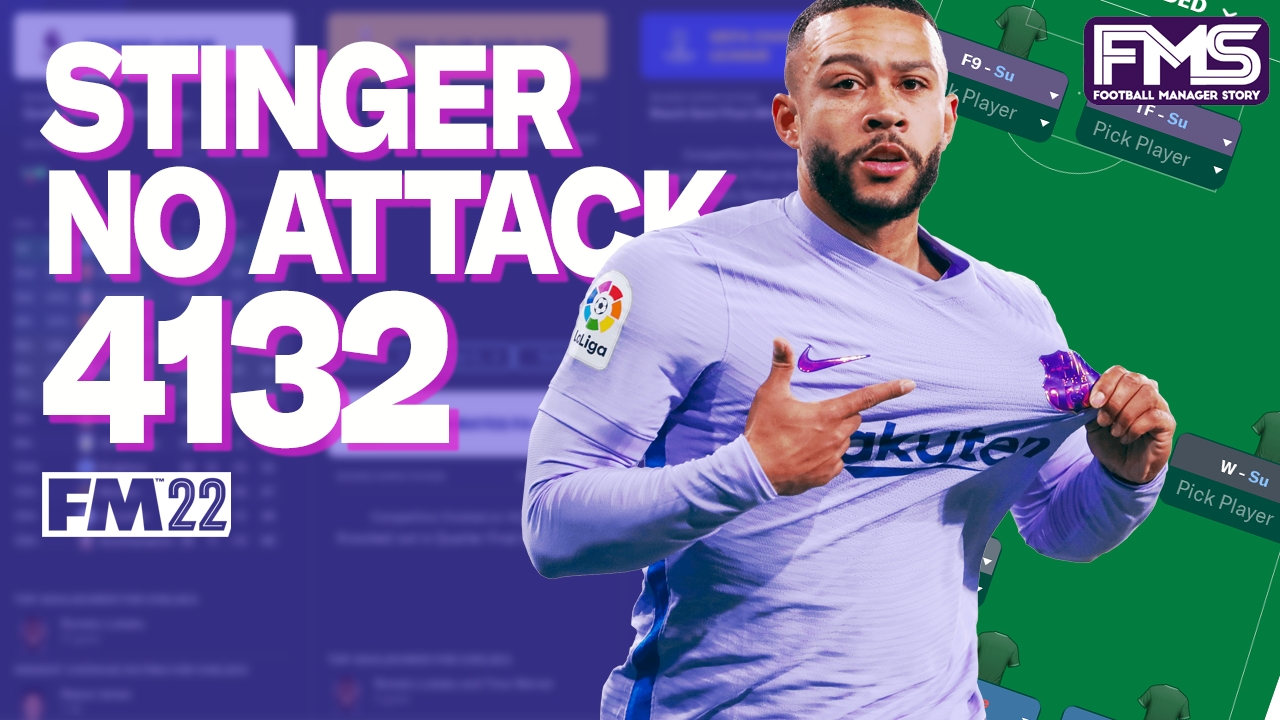 This week we will be testing Stinger's No Attack Needed 4-1-3-2 system on FM22 v22.3 and comparing it to the best FM22 tactics.
Here at FMS we will be testing and creating the best FM22 tactics throughout the year. Not only will we be creating, featuring and testing our own tactics – like this high powered 4-4-2, but will will also test the best from the FM Community.
Neil 'Stinger' Davidson, is one of the most reknowned tactic creators in the FM community, especially with his videos which talk you through the thought process and help you get a better grasp of how to create something similar yourself.
For more details on his 4-1-3-2 tactic and how it works, check out his video below.
The FM22 Tactic

No Attack Needed was inspired by Stinger's video explaining the difference between Attack and Support duties and he wanted to create a system which relied only on Support. It is a 4-1-3-2 or 4-4-2 depending on how you look at it.
However, due to the Half Back and the Inverted Wing Backs, it could look more like a 3-5-2 when in possession.
The Centre-Backs push wide, the HB drops and the IWBs fill the gaps in the midfield.
Upfront, the False 9 and Target Forward will drop deep, leaving space for the Wingers and Box-to-Box midfielder to run into.
Stinger's No Attack Needed 4-1-3-2 Instructions

The tactic has a Positive mentality, with shorter passing and a standard tempo. Due to the support duties and the very fluid structure, possession and movement is going to be key.
With the instructions to play out from defence and work the ball into the box, the team are not going to give the ball away cheaply.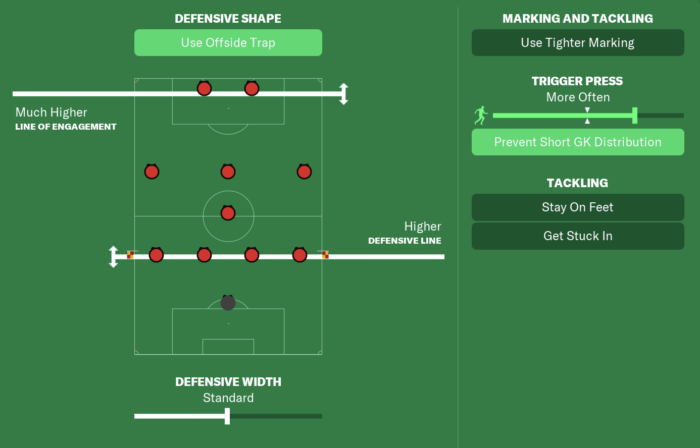 Using a Higher Defensive Line and the Offside Trap is going to squeeze the space in the midfield. Much Often pressing shouldn't see the players charge in and lose their shape.
Testing
With all of our FM22 Tactics Tests we will run the season through with four teams: Chelsea, Brentford, Sheffield United and Peterborough.
This gives a good selection of favourites and lower level teams and they will be judged on Points, % of games won and goal difference. There is no point awarding success on trophies as you can win the league with 2 defeats or 7 defeats and cups are too random.
Results: Stinger's No Attack Needed 4-1-3-2

Disappointedly, Chelsea finished outside the Champions League spots with 75 points, but only lost seven games.
77 goals saw them joint second for goals scored, but defensively it let them down, conceding 46.
With 31 goals, Romelu Lukaku led the Premier League, same with his 10 Player of the Matches.
Although they were safe from relegation, Brentford did not enjoy a good season, only scoring 51 goals and conceding 61. They are predicted to be in the bottom spots, but they seem to always finish around mid-table.

In the Championship, Sheffield United missed out on automatic promotion by just three points. They lost to West Brom on penalties in the Playoff semi-final.
Only three teams scored more goals than the Blades, but they had the second best defensive performance in the division, with 42 conceded.
Peterborough finished 11th, which is great when they are predicted 21st, and were middle of the road for both goals scored and conceded.
Neither side had any stand out performances in terms of goals, average rating assists, or clean sheets.
FMS Score
This tactic scores 68.9 on our testing system. 271 team points is the lowest we've had during FM22, and it also scored 271 goals, again the lowest.
Conceding just 210 goals is very good, one of the better defensive systems, but it seems across the board, the lack of Attacking duties failed to work across the four clubs.
As you will see from Stinger's video, he had huge success with Inter in Serie A, but the man himself admitted, outside of his experiment, he would change a couple of things to the system.
This has the base of an excellent tactic. It just needs some tweaks.
Download Stinger's No Attack Needed 4-1-3-2 below

We will be testing and checking out loads of the best Football Manager 2022 tactics in the coming weeks, if you like what you see, check out the FMS FM21 tactics index below

If you try this tactic, please let us know in the comments or on social media. What went well? Anything would you change? Which players do you think would be perfect for it?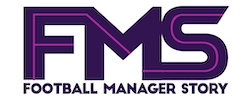 Subscribe to our Newsletter