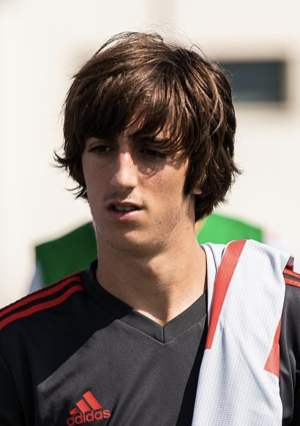 Bryan Gil FM 21 Player Profile
Bryan Gil
Age: 19
Position: LW/LM/LWB/LB/ACM/RW/RM
Role: Winger, Inverted Winger, Advanced Playmaker, Inside Forward, Shadow Striker, Wide Playmaker, Complete Wing Back, Wing Back, Inverted Wing Back, Full Back
Club: On loan at Eibar from Sevilla
Nationality: Spain
Value: £3 million
Price tag: £12 million (patch 21.4)
Hidden Potential: CA: 124 / PA: -85 (140/170)
---
Bryan Gil FM 2021 aged 19 profile in 2020 (patch 21.4)

Bryan Gil FM 21 profile aged 23 in the year 2025

Bryan Gil career history until 2025

Bryan Gil FM 21 Player Profile Summary:
Spanish wonderkid Bryan Reyna has good current ability/attributes at the beginning of the save, with lots of potential to become an elite player.
According to this, we consider him an FM 21 cheap player, as we got a 12 million GBP offer accepted on day one.
From the get go he has great speed, determination, flair, and decent (12) to good (14) relevant attributes to play as a winger.
If you sign him in the first season you will you will have to wait one season until his loan at Eibar finishes to have him on your squad.
He has great physical attributes, good technicals and his weakest link are some of his mental. You should focus into developing Bryan's concentration, teamwork and composure.
In our save, 2021 wonderkid Bryan Gil was bought by Everton for 10.75 million GBP. At Mersey Side he got plenty of first team football during the first season, but not during the 3rd and the 4th. We believe, this was the reason for the wonderkid to have not reach his full potential at the age of 23. Though he still have time to archive it.
Nevertheless, you can see that the Spaniard developed most of the winger attributes at 14 or more. Even at this level, he could be part of mosts squads in the world, as first team or rotation player.
He didn't manage to break into the Spanish national team, but he got 11 U21 caps for the Iberic youth squad.
Conclusion:
If you are in need of a good winger who can become an elite player, and you are willing to pay 12 million GBP, we believe that Bryan Gil will be a fantastic deal.
BTW, it seems that Bryan Gil will be moving to Tottenham for the 2021-2022 season(today is july 2021)
And if you want to read Bryan Gil FM 2020 FMS profile, click here.
---
For all the best Football Manager 2021 wonderkids click here, from cheap bargains to worldclass prospects.
---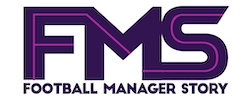 Subscribe to our Newsletter