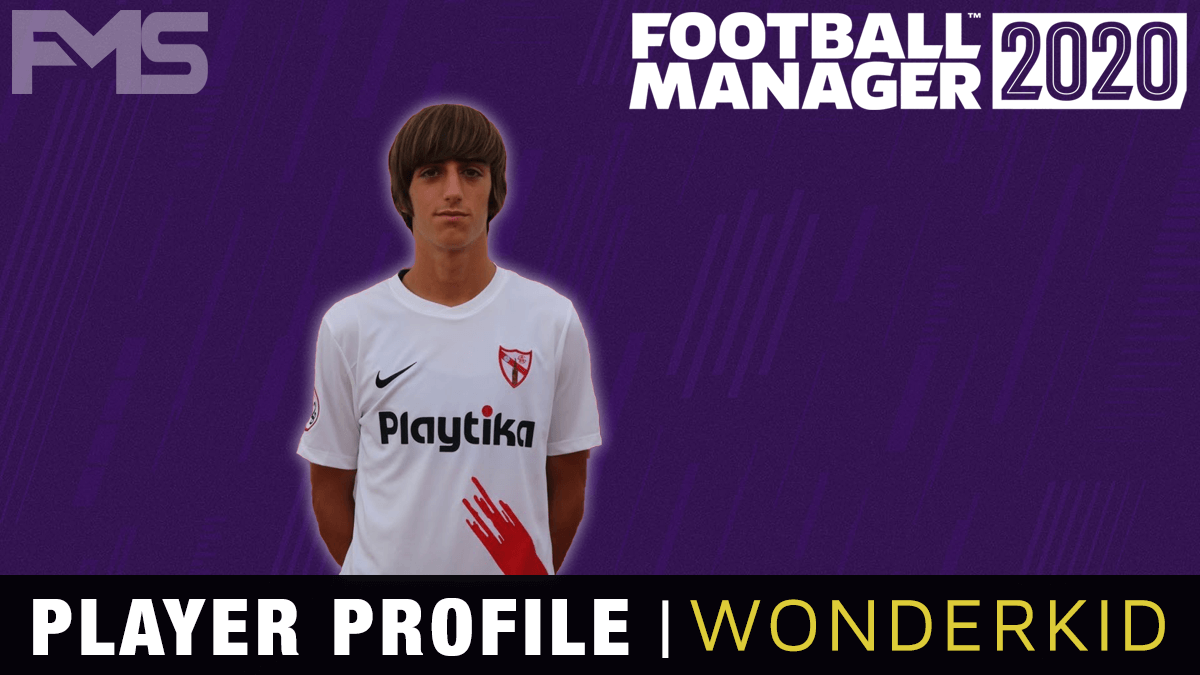 Bryan Gil
Age: 18
Position: AML/AMR/AMC
Role: Winger, Inverted Winger, Inside Forward, Advanced Playmaker
Club: Sevilla
Nationality: Spanish
Value: £775K
Price tag: £6 million (patch 20.1.2)
To read wonderkid Bryan Gil FM 2021 FMS profile, click here.
Hidden Potential: CA: 113 / PA: -85 (140-170)
---
Bryan Gil profile in 2019 (after starting new game, 20.1.2)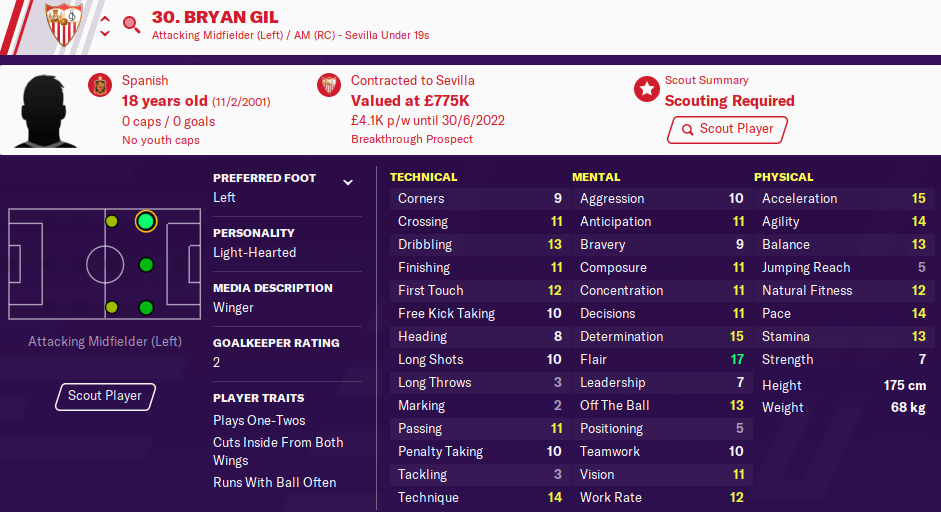 Bryan Gil profile aged 25 in the year 2026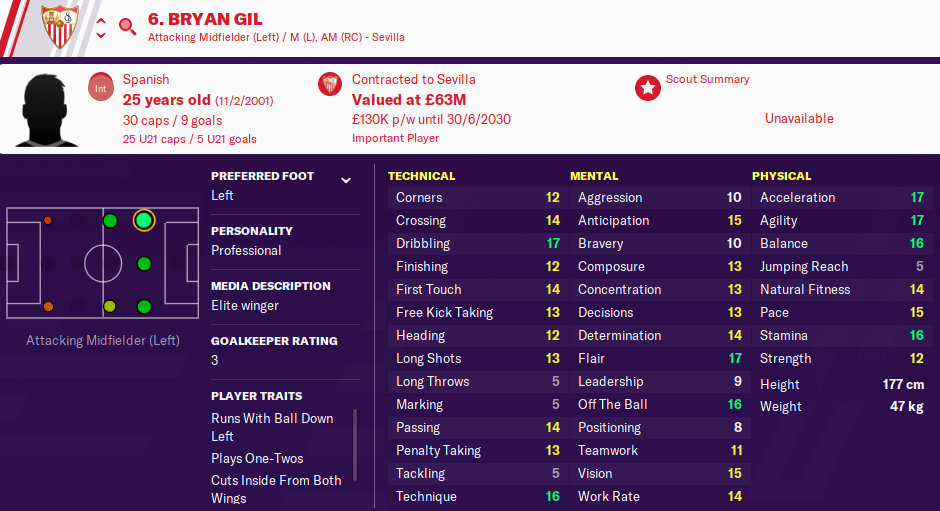 Bryan Gil career history until 2026

Summary
If quick, skillful wingers are your bag Bryan Gil should make the grade. Available for £6 million Gil has great potential and could feature in most top flight sides from the off. During my test save the Spaniard developed great technique, dribbling, flair, movement, acceleration and agility.
Brian found the net often for Sevilla and was their main assist source. A solid, reliable wonderkid Gil's physical attributes set him apart during a game edition which likes speed and dribbling. I also like Gil's versatility he could play in any system utilising the wings.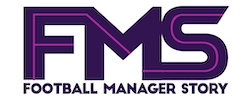 Subscribe to our Newsletter