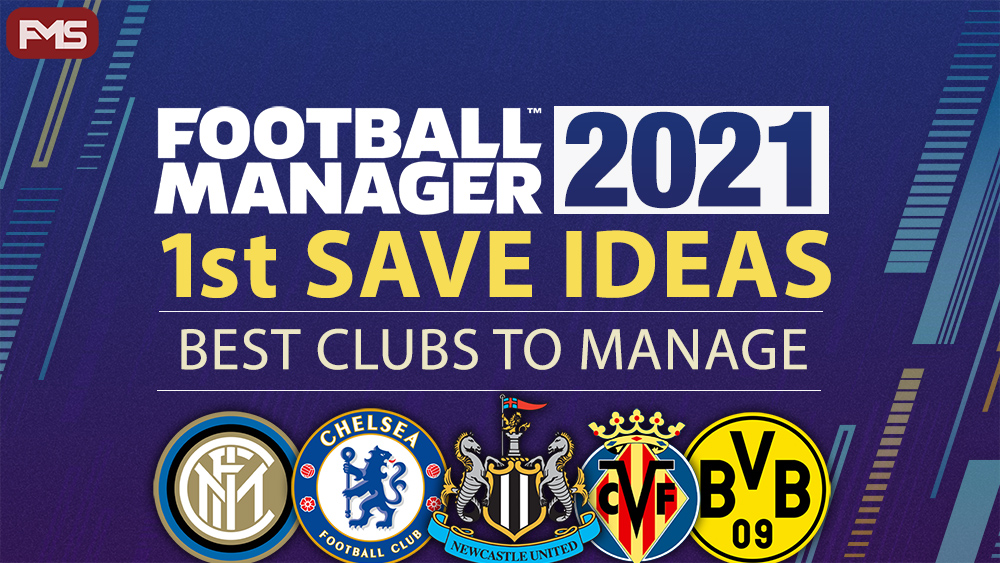 After racking up thousands of hours playing FM20 my interest is beginning to wane. Its around this time of year I begin a shortlist of the best clubs to manage in FM21 before narrowing it down to my top 5 and that is the point of todays post.
Among my favourite clubs to manage in Football Manager 2021 is arguably the most exciting project in Europe and one of the richest owners in world Football.
Whether you want a challenging FM 2021 club to manage or money to buy the best players we have you covered. I will list 5 fallen giants in the next edition so follow us on Twitter and Facebook for that.
Don't forget you can buy FM21 through us and by supporting our content you receive an exclusive 35% discount, making the game £25.99. Click the link below to find out more.

Best Clubs To Manage In FM21 – Newcastle United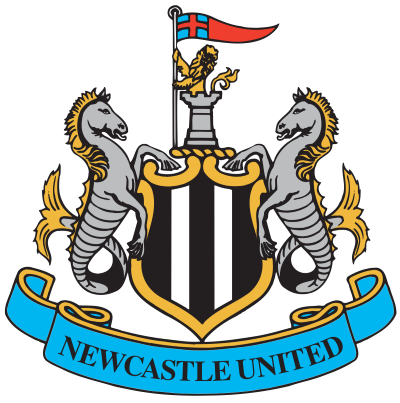 Despite a takeover from the Saudi Royal Family falling through Newcastle United should be one of the best clubs to manage in FM21 and could yet be the richest. While a deal is unlikely to be agreed before the release of FM21 we could see a takeover prominent in game. It would surely make this years release more realistic.
Add Saint James Park which is more Pantheon than Stadium and you have a club steeped in history and raw passion capable of taking on Europe's elite.
Even if Bureaucracy halts a takeover the Toon Army boast a fresh young squad and infrastructure ready for European Football. The local Longstaff brothers could anchor any midfield flanked by the speed and trickery of Saint-Maximin and Almiron while new signing, Callum Wilson, could provide that much needed penetration in behind.
Will you target an instant rise to fame or build a dynasty of Wonderkids for long term success? Either way, the Magpies will be my first save of the new game and you can follow the series on Youtube by subscribing here.
Best FM 2021 Clubs To Manage – Inter Milan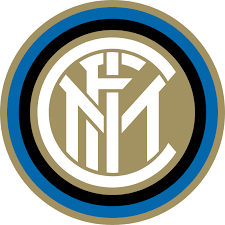 Inter Milan are a club steeped in history winning 5 consecutive Serie A titles from 2005 to 2010, the latter marked a treble under Jose Mourinho. Juventus dominated the proceeding 10 years but there is a shift afoot in Italian Football.
An aging Old Lady have shown signs of fatigue while both Milan clubs invested heavily. Internazionale now boast high profile players Romelu Lukaku, Eriksen and Lautaro Martinez. The future looks bright also with Sebastiano Esposito, Bastoni, Barella and Pirola.
Money should be no object as Inter look to kick Juventus off their perch and into a new era but can you add to the 18 Serie A titles and 3 Champions League crowns?
Best Clubs To Manage In Football Manager 2021 – Chelsea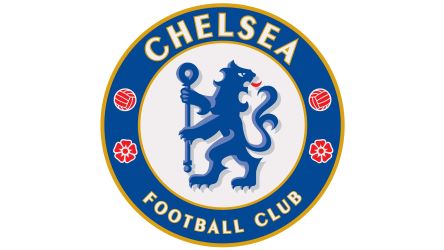 Since Roman Abramovich bought Chelsea in 2003 the manager merry-go-round has been relentless and full of variety. Best demonstrated by Jose Mourinho's era defining spell from 2004 to 2007 shortly followed by Luiz Scolari's dismal reign. After an initial transfer splurge The Russian Billionaire tightened his purse strings until Frank Lampard took charge in 2019.
Since then Chelsea have spent big to build a young and talented squad including Pulisic, Kovacic, Ziyech and Timo Werner yet its in home grown talent the Chelsea faithful have hope; Tammy Abraham, Mason Mount, Reece James, Billy Gilmour and Hudon-Odoi are but a few of the wonderkids you could nurture.
Chelsea must be among the best clubs to manage in FM21; few others can boast such talent and bottomless resources not to mention tactical variety.
---
Get ahead of the game by reading our best FM 2021 wonderkids to watch.
---
FM 2021 Best Clubs To Manage – Borussia Dortmund
Picture the scene; a young squad of wonderkids swarm around the pitch in your Gegenpress system bayed on by a sea of yellow. This is Borussia Dortmund, Bridesmaid of the Bundesliga having last lifted the title under Jurgen Klopp in 2012.
Should Jadon Sancho remain, your team will include some of the best talent in Europe. Jude Bellingham is the latest addition to a squad bolstering Julian Brandt, Thorgan Hazard, Reinier, Reyna, and Erling Haaland to name but a few.
German Football has become a powerhouse in the transfer market of late so expect a sizeable transfer budget. Even more enticing is the prospect of creating a Gegenpress system with Dortmund's energetic, Athletic style of play.
Football Manager 2021 Clubs to Manage –Villarreal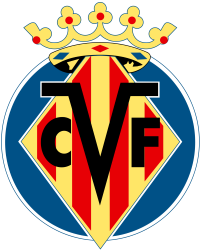 Barcelona and Real Madrid have dominated 15 out of the last 16 La Liga seasons, not since Rafa Benitez's Valencia lifted two titles in 2002 & 2004 has a club looked like genuine contenders. Atletico Madrid emerged in 2014 but have become the third wheel.
A cluster of teams have tried to breakthrough in recent years; Valencia, Sevilla, Real Sociedad and my choice, Villarreal. Since relegation in 2012 the 'Yellow Submarine' have risen to a top six finish in six out of the last seven seasons.
Villarreal have a young and exciting squad including Samuel Chukwueze, Manu Morlanes and Javier Ontiveros. A rebuild would be on the cards to truly compete however, as they almost did in 2008 under Manuel Pellegrini.
Can you break down the top three and go one better than Pellegrini who assembled a squad including Robert Pires, Juan Riquelme and a young Santi Cazorla. The latter's return may be an omen of things to come.
Which club will you manage in Football Manager 2021? Lets us know in the comments and stay update with all the FM 2021 new features & screenshots here.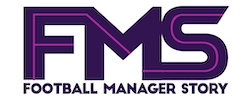 Subscribe to our Newsletter