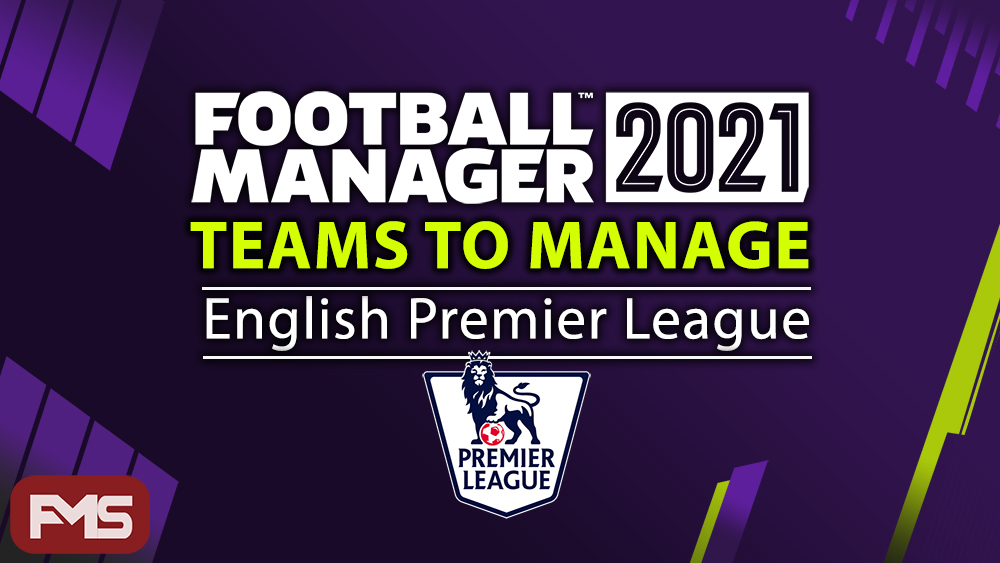 With the new season in full swing and Football Manager 2021 confirmed its time to look at our FM21 teams to manage in England and the Premier League.
We have tried to include a mix of teams for all abilities and as ever, we want to hear who you will manage down in the comments.
Don't forget you can buy FM21 through us and by supporting our content you receive an exclusive 33% discount, making the game £26.99. Click the link below to find out more.
---
Buy FM21 for just £26.99 by clicking here catch it while it lasts
---
FM21 Teams to Manage: Leeds United
The most obvious and popular choice may well be Leeds United. After 16 years out of the top flight they climb back up more ready than ever.

Key additions Rodrigo and Koch add quality and should help you reinstate Leeds as an established force in the Premier League. Can you carry forward the flame of Bielsaball while increasing the clubs reputation. Will you bring European Football back to Elland Road?.

In the middle of a renaissance driven by owner Radrizzani: Be careful not to make the same mistakes of 16 years ago when financial ruin was brought on by risky transfer business.
I'd suggest utilising the staff tab for this save and to maximise what you have. Remember player development and the drilling of tactics can only be as good as your coaching team.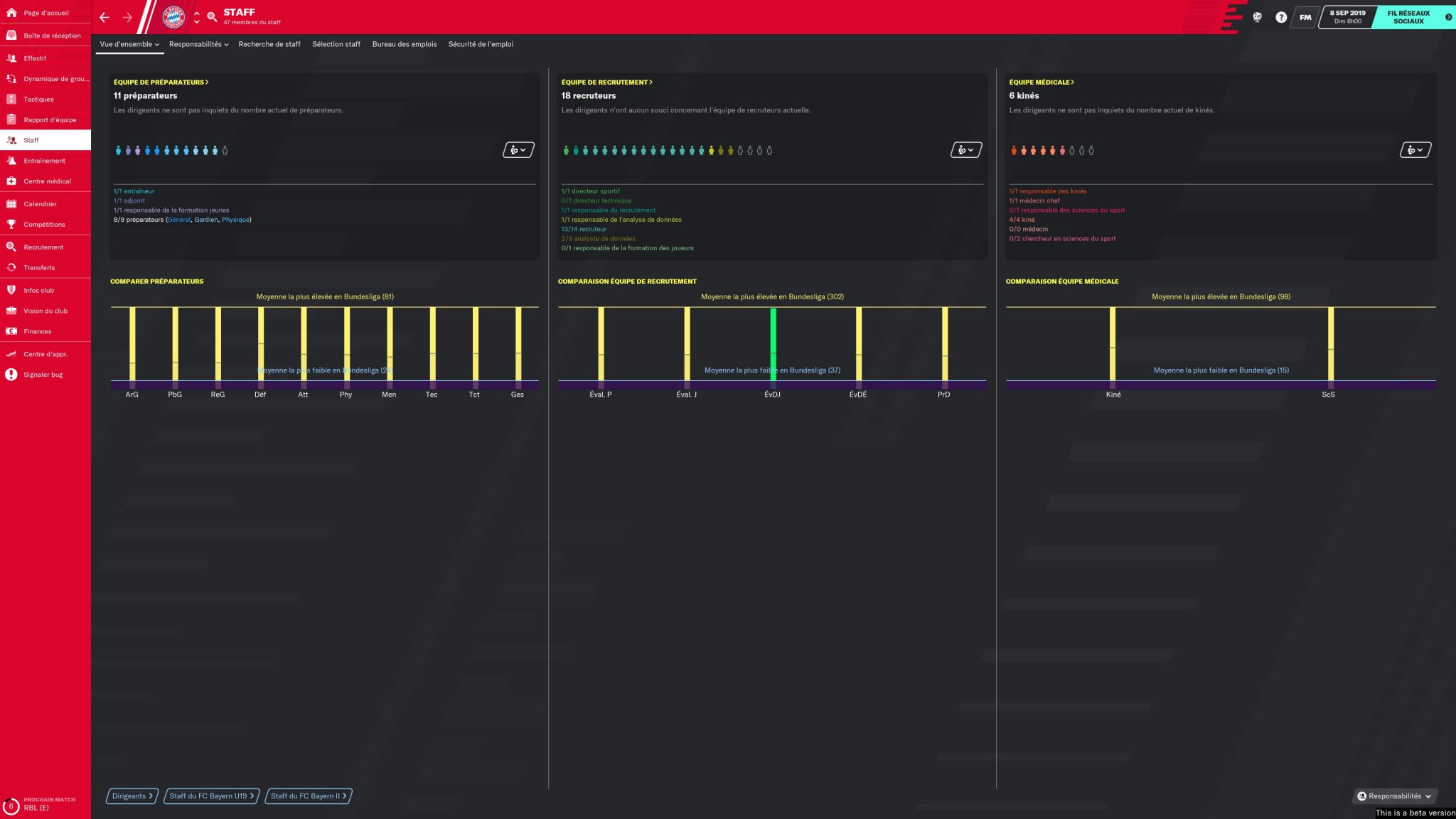 FM21 Teams to Manage: Everton
The Merseyside derby unfortunately isn't what it once was… And as a Liverpool fan I have to confess I would prefer a more two sided affair. Everton have strengthened well and boast a fresh new look for FM21.

For once, if you fail, you can't blame the players because with the additions of James Rodriguez, Allan, Doucouré and Allan that flawless midfield will be expected to dominate most middling Premier League opposition.
An added bit of touch would be to continue Everton's corner brilliance as in the 2019/20 season they scored more corner goals than any other Premier League team (9).
For this save I'd advise you to increase the usage of the in-game analysis tab where you can see stats, heat maps and analyse your midfield, an area we feel should be central to success.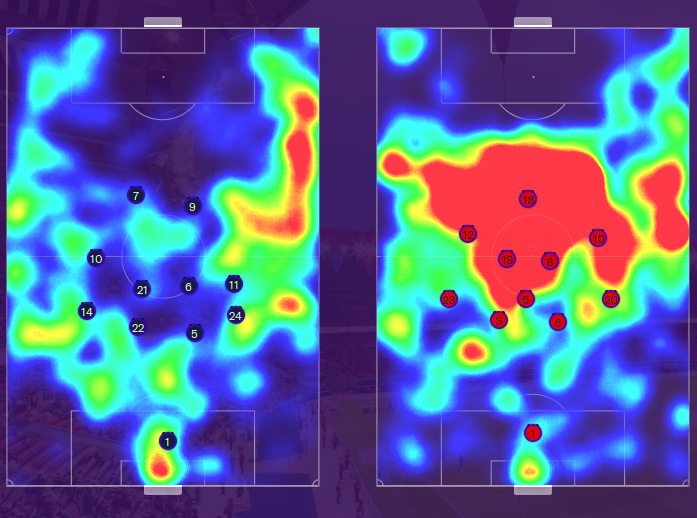 FM 2021 Teams to Manage: Manchester United
Is Ole another failed successor of the post-Fergie era? You cannot argue this has been one of the most difficult periods the Premier League's most decorated club have endured.
Take charge with major expectations and challenges: you may have to hit the ground running.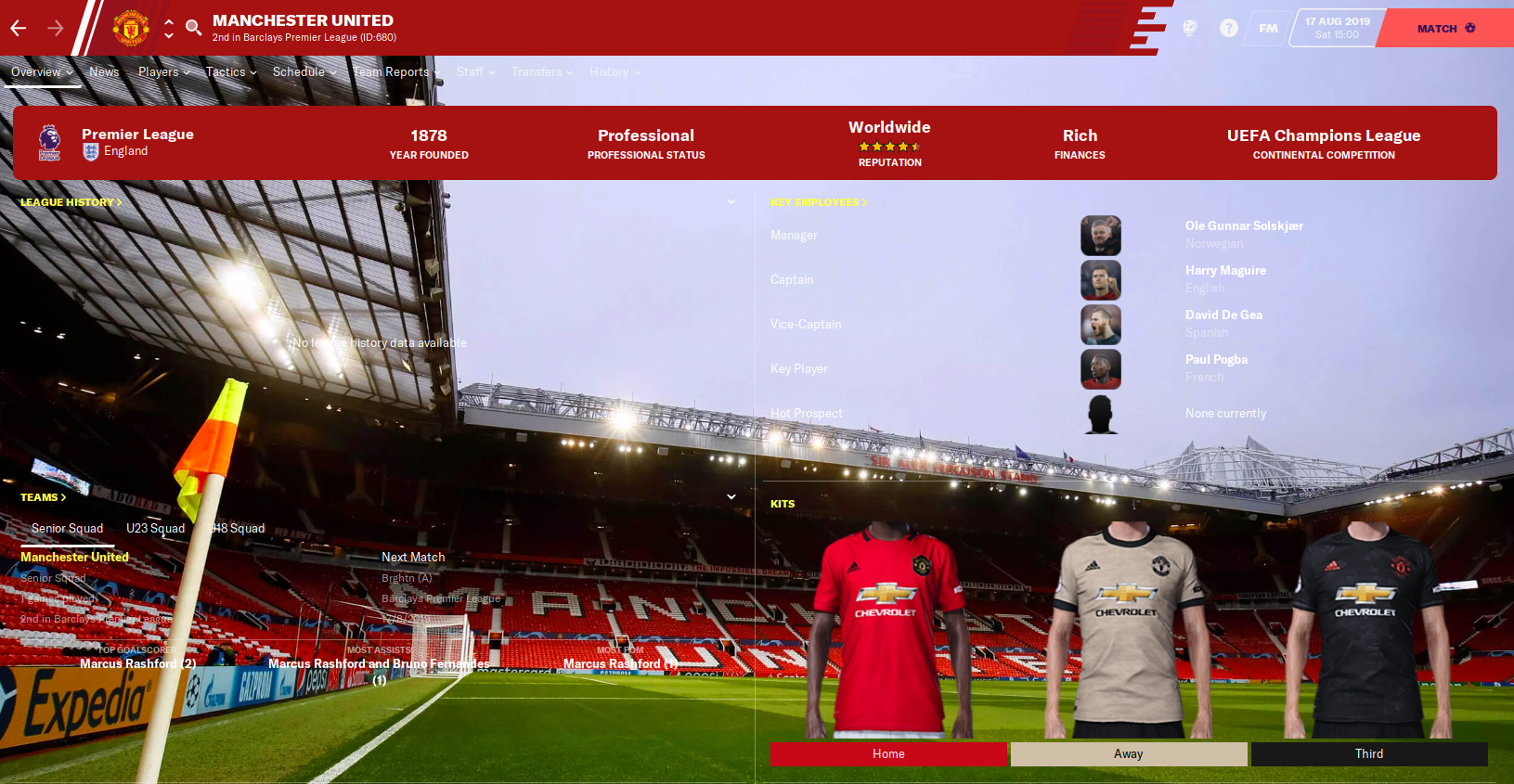 Remember the class of 92? Could you rekindle flames of the past and develop what looks to be a promising crop of youth? The history of Manchester United is steeped in tradition and the giving of opportunity to youth, something Ole brought back to Old Trafford in 2020.
United had the youngest average age of their starting XI at 25 years and 86 days. The side that won 3-1 v Brighton in November 2019 was the youngest of any team last season in the Premier League (23 years & 350 days).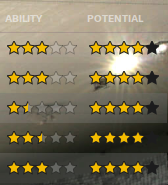 With Donny Van de Beek as their new signing you've got to somehow fit him in that trio of attacking midfielders (Pogba, Fernandes, VdB.)
Van de Beek can play as an attacking midfielder where he recorded a direct goal contribution once every 165 minutes across 5 seasons for Ajax. The new signing was also effective from a box-to-box midfielder role winning back the ball with tackles and interceptions 2.7 times per games last season (only Fred recorded more tackles & interceptions in the Manchester United squad with 3.4.)
For the Red Devils I suggest you use the affiliate tab, where you request affiliates, to seek foreign wonderkids: with shared knowledge and intakes, to grow the enormous United brand all over the world.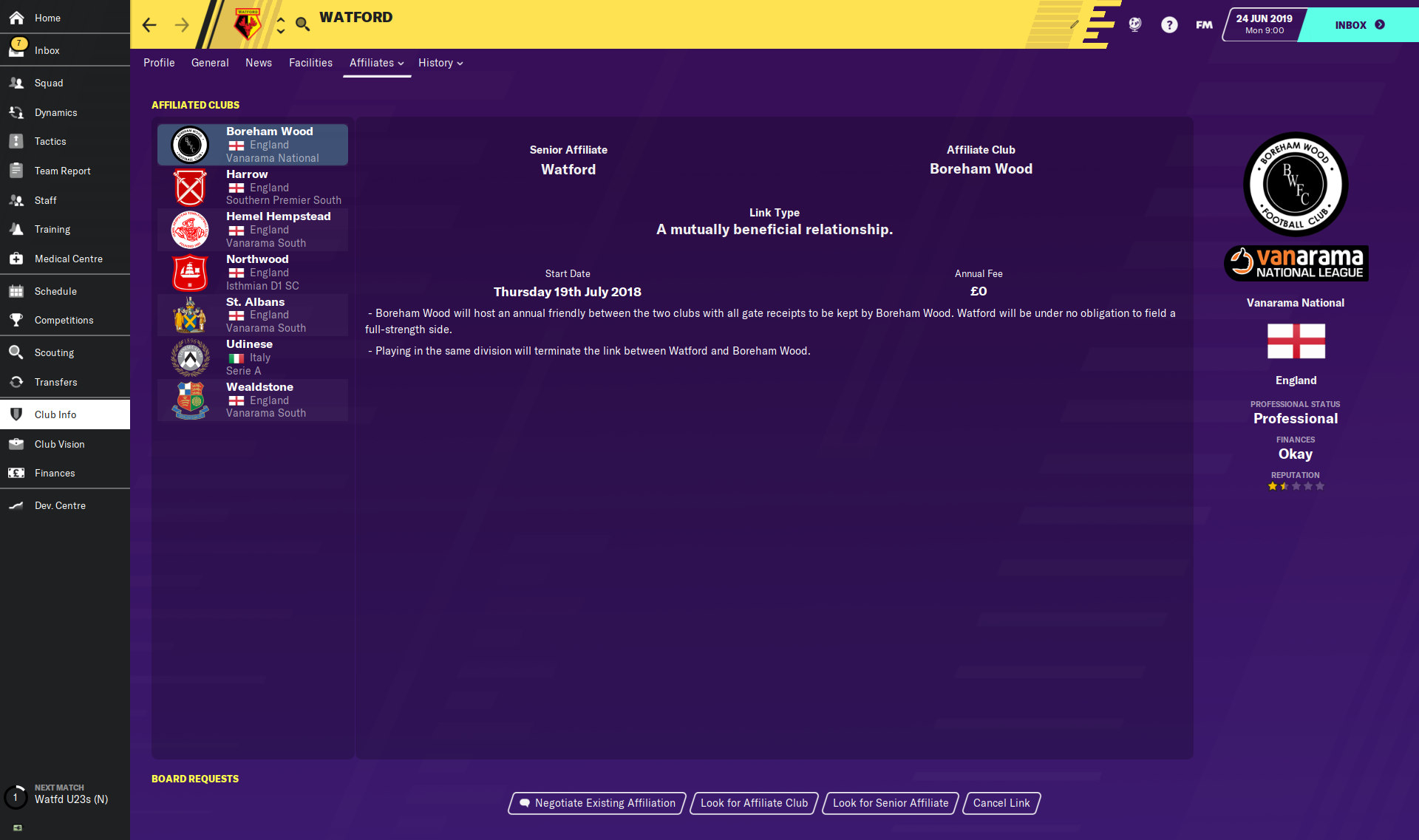 FM 21 Teams to Manage: West Ham
Maybe this one is a bit of a dark horse, but I like the challenge of West Ham, a team seemingly struggling below expectations.
The West Ham faithful demand a brand of Football many have failed to deliver; this may prove your biggest challenge alongside maximising the undoubted talent already within the club.
As a wise man once said: 'you've got to adapt your tactic to your players, not your players to your tactic'.
---
Fancy a challenge in FM21? We have listed 5 fallen giants in this post
---

Can you get Felipe Anderson back to his best? As the Brazilian scored just 1 goal and assisted 4 times in 25 last season, that for a player of his quality is jaw-dropping.

Maybe it's a good idea to dive into the training tab, where with limited funds, improving your squad throughout the season might be vital to secure a mid-table finish.
Moyes may not be popular among many but we cannot argue this work rate stat. Since his appointment West Ham's average distance covered per game has gone up 3 km, from 104.9 km when Pellegrini was in charge to 107.9 km. So mentality giants like Mark Noble will be key.
FM21 Teams to Manage: Arsenal
My 5th and final choice is Arsenal Football Club. Yes, I know you probably expected Chelsea, but I feel that Chelsea are more of a one season challenge. While Arsenal could be a long-term save.
Skies is the limit for Arteta's fresh new side as they look to undergo a tactical rebirth. Your challenge is to fit in the new signings and perform in the league. We can't blame the fans reluctance for Europa League Football when a freezing Uzbekistan awaits!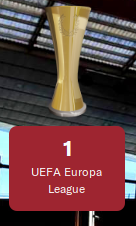 With new signings: Gabriel, Willian and Saliba you have a fresh new look and plenty of promise to attain European Football. Is the Banter era over?
In years gone by dressing room atmosphere and influential captains where central to success, something which fell by the wayside of late. I would encourage you to use the dynamics screen and not underestimate the impact of squad harmony and morale on a teams performance.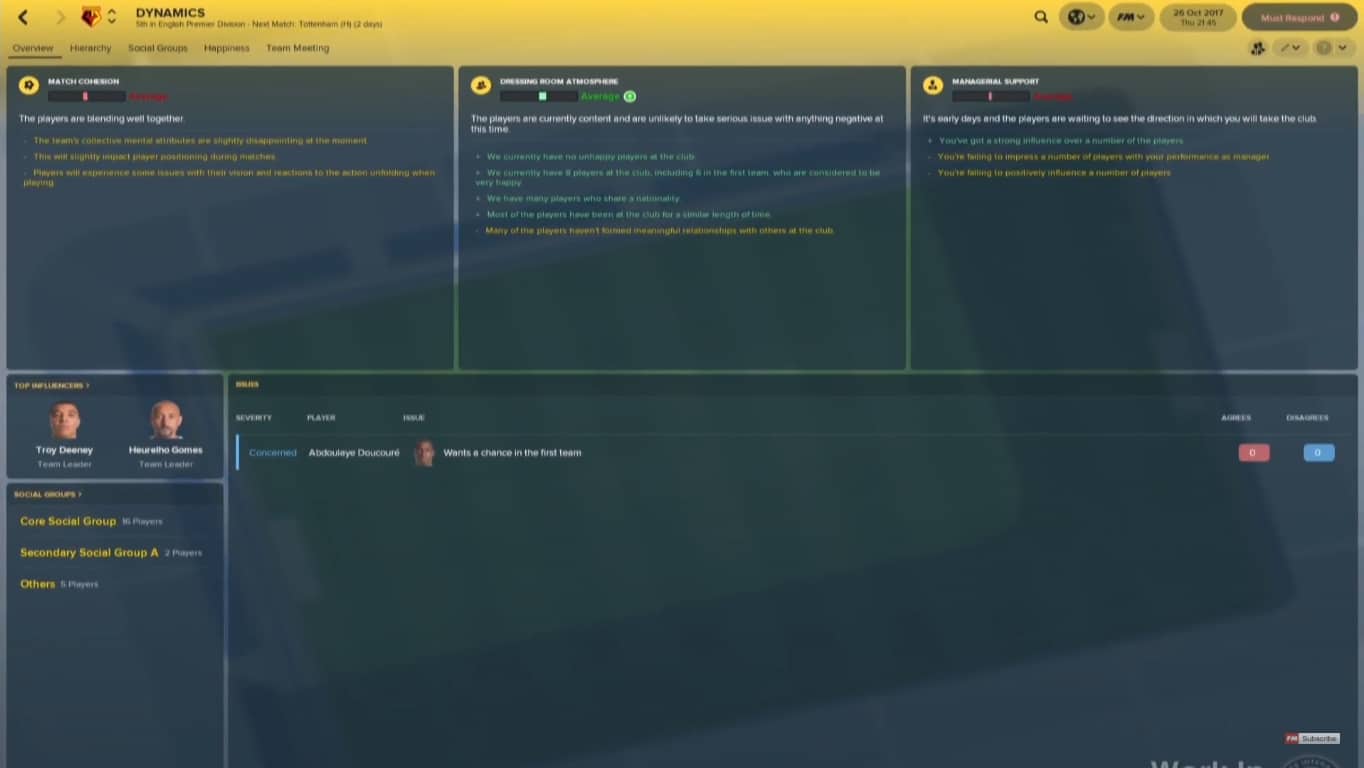 It may prove important to rekindle the goalscoring prowess of Aubameyang's 2019/20 season. He scored 22 goals in 35 starts. Aubameyang's goals last season represented nearly 40% of last season's goals which when you think about it is mad especially as he played on the left for most of the season.
That is all for todays FM21 teams to manage in the Premier League. Now its your turn, where will you be travelling in FM 2021?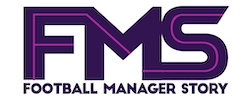 Subscribe to our Newsletter