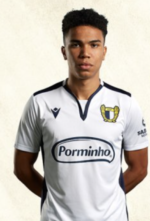 Gustavo Assuncao
Age: 20
Position: DM/CM
Role: Deep Lying Playmaker, Advanced Playmaker, Segundo Volante, Defensive Midfielder, Central Midfielder
Club: Famalicao, Portugal
Nationality: Brazil, Portugal, Spain
Value: £5 million
Price tag: £4.9 million (patch 21.4)
Hidden Potential: CA: 132 / PA: 156 
---
Gustavo Assuncao profile in 2020 (patch 21.4)

Gustavo Assuncao profile aged 25 in the year 2025

Gustavo Assuncao career history until 2025
Summary:
Gustavo Assuncao is a real bargain in FM 21.
At the beginning of the save you can buy this wonderkid for 4.9 million, and he will be able to jump into the main squad of any team in the world.
From an early age he has great hidden attributes for adaptability, pressure, consistency, professionalism, low injury proneness.
His main strength are his mental attributes, his technicals are great, and his physical are the ones you should focus to develop further on, mainly his strength and speed, if he is to be used as a midfielder on defense duty.
In our save, he was bought by Chelsea during the second season for 8 million but after 5 seasons he didn't manage to grab a place in the first team. He was sent on loan one year to German Wolfsburg and another year to Paris St Germain. Though he only played 38 games during 5 years, he managed to develop his full potential, and reach an elite midfielder level.
At 25 years old, Gustavo has 13 attributes at 15 or more.
If you are looking for an FM cheap player to play as a deep lying playmaker or a defensive midfielder at the beginning of your save, Gustavo Assuncao definitively should be your priority if you want to spend under 5 million
---
For all the best Football Manager 2021 wonderkids click here, from cheap bargains to worldclass prospects.
---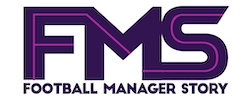 Subscribe to our Newsletter