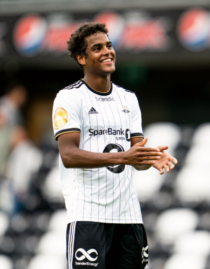 Emil Ceide
Age: 18
Position: AML/ML/AMR/MR/ST
Role: Inverted Winger, Inside Forward, Advanced Playmaker, Winger, Wide Playmaker, Wide Midfielder, Trequartista
Club: Rosenborg
Nationality: Norway/ Haiti
Value: £600k
Price tag: £9.5 million (patch 21.4)
Hidden Potential: CA: 113 / PA: -8 (130-160)
---
Emil Ceide profile in 2020 (patch 21.4)

Emil Ceide profile aged 25 in the year 2027

Emil Ceide career history until 2027

Summary:
Anel Ceide is an amazing player who in our save becomes an elite winger. He can play on the right and left as a winger, inside forward and inverted winger with most relevant attributes over 15. His attributes shows that he could be a great trequartista too.
He was bought at the beginning of the game by Sassuolo where he went straight into the first team for 9.5 million GBP, a true bargain. After two seasons in the Italian team, Atletico Madrid payed 39 million GBP to sign the Norwegian star. In all 7 seasons, his average playing rating was over 7.
At the beginning of the game we scouted with Everton. The scout pointed out that he must work on his consistency if he is to develop further on, and in his teamwork ability too.
At the same time he speaks English and he finds easy to adapt to a new country. At 18 years old, he is very fast and a great dribbler who can play in many positions with a balanced personality. If you tutor and train Ceide properly, he will for sure become an elite winger who will shine in any tactic with wingers such as the FMS 4-4-2 Concerto.
---
For all the best Football Manager 2021 wonderkids click here, from cheap bargains to worldclass prospects.
---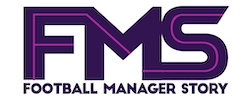 Subscribe to our Newsletter