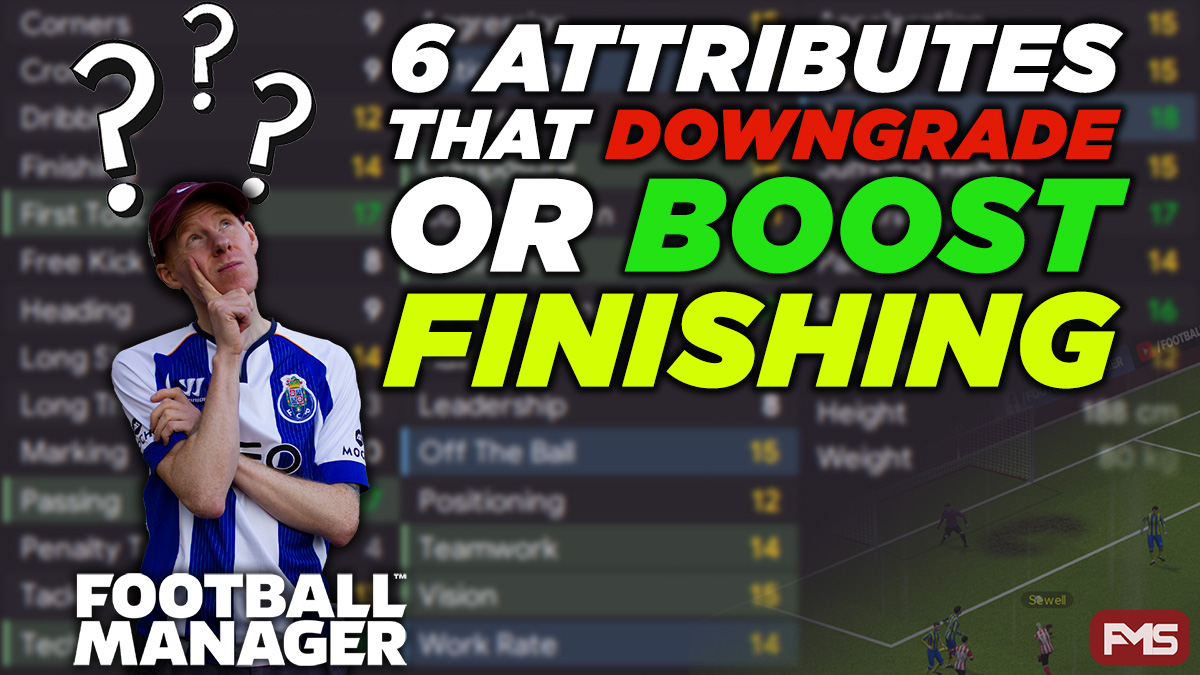 Hi folks and welcome to a different type of post focussing on one attribute in Football Manager 2021, finishing. To be specific, finishing is how accurately a player can shoot at his intended target but that description raises many questions.
If finishing dictates shooting 'accuracy' what about consistency, focus, awareness and actually deciding where to aim for in the first place? I have found 6 attributes that directly downgrade or boost finishing in FM 2021 and a plethora of secondary attributes, today we reveal them all.
Hopefully this article will change the way you view finishing and what to look for in FM21. When I refer to finishing I mean close range shooting with the feet and exclude aerial efforts and long range shots.
Before we delve into the detail, a little lesson on how attributes actually work because its very much misunderstood. Thanks to FM Guide for clarity on some of these points.
How Attributes Form Skills In FM 2021

Attributes form skills in Football Manager and determine, in large, how your players perform. Each skill is formed from primary, key mental and associated physical attributes combined.
The combination of each attribute and how they interact is quite complicated but that is why I am focussing on finishing alone today.
If primary and key mental attributes are new to you, heres a short explanation;
Primary attributes: The main attributes affecting how a player performs an action. these are generally (but not exclusively) technical attributes.
Key mental attributes: Mental attributes that directly influence an actions effectiveness related to ability.
In other words; the primary attribute dictates a players ability to carry out an action (ie shoot accurately) while key mentals influence how effectively the intended action is executed.
Why key mental attributes are so important
Lets begin with an example; A player with high passing and technique is more likely to reach his intended target. However, the options he is aware of (intelligence) and focus to carry out the action affect execution. Just because a player can pass, does not mean they can spot that 50 yard defence splitting ball or maintain focus in high pressure situations.
Key mental attributes are split into three sections in FM21: Intelligence, Focus and Endeavor.
Intelligence is how well a player can choose an action. While it does not deplete technical ability, it can limit the options available.
Intelligence is made up of Anticipation, Decisions, Flair, Teamwork & Vision.
Focus is how consistently a player can use his Intelligence. Poor focus may lead to bad decision making and awareness in high pressure situations or while fatigued.
Focus is made up of Composure and Concentration.
Endeavor is how likely a player may be to perform actions which take effort and how much effort is put in.
Endeavor is made up of Aggression, Bravery, Determination and Work Rate.
A player with great passing can reach his intended target but the options he is aware of are limited by Teamwork, Vision, Decisions etc. A player with high Acceleration has explosive speed but how often he chooses to use it is influenced by Aggression, Determination and Work Rate.
Attributes That Directly Influence Finishing

Now you understand how attribute combinations work let me explain which ones influence finishing in Football Manager 2021, starting with primary attributes.
---
Every year we test countless tactics and review the very best. For FM21 these systems will be ranked and listed within our tactics index linked below.

---
Finishing
Seems silly adding this, but Finishing is how accurately a player can find his intended target on goal.
Composure (Focus)
How unaffected a player is by mental pressure when making decisions or performing an action. Composure becomes relevant in one v one situations and is a focus influenced attribute.
Technique
The execution of more challenging actions such as volleys, long shots and curling the ball. Players with high technique possess a wider range of finishing which increases the diversity of chances they can convert.
Composure and Technique are the primary attributes which influence Finishing but which key mentals should you look for?
Decisions (Intelligence)
How a player evaluates his options before choosing an action to perform and when to perform it.
Players with high Finishing possess better accuracy when shooting but low Decisions lead to poor choices and timing. By choice I mean an action such as shooting, type of shot, passing or dribbling.
Concentration (Focus)
Concentration is essentially focus and the rate at which it falls. It can have a significant impact as the game unfolds and depletes a players decision making.
This is the best example of attributes working in combination. You may assume a player with high Decisions will always make the right choice, while this is the case early in a match Decisions are hampered as focus falls.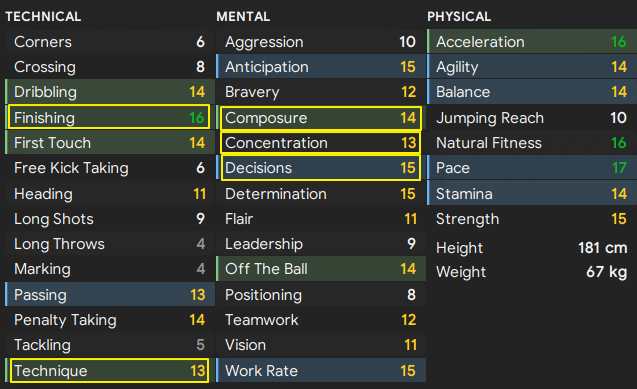 Hidden Attributes Which Influence Finishing
Football Manager is made more complicated by what you cannot see. Hidden attributes can influence everything from player development, to discipline and performance on the pitch.
Two hidden attributes directly influence Finishing in FM21, Consistency and Important Matches.
Consistency – Arguably the most important hidden attribute for performance, consistency is how likely a player is to perform to his full ability in any given match.
Players with very low consistency have an invisible handicap across all technical and mental attributes which can vary on a game by game basis. Worth noting Physical attributes are not influenced.
Important Matches – How a player will perform in big matches and high pressure games. This may explain why your star Striker goes missing in Cup finals.
What I Look For In A Striker
Every attribute above directly influences Finishing but further attributes have an indirect or secondary impact. Below are the attributes I look for in my Strikers and why (excluding the above.)
Pace, Agility, Acceleration & Dribbling – Pace and Acceleration are powerful weapons and lead to easier opportunities with more time on the ball. Agility is how easily a player can change direction and negotiate tight spaces while dribbling is a players ball control while moving in possession.
I like my players to get in behind, because one v one is the easiest opportunity to score so all four are key in achieving this.
---
Find the best FM 2021 players:
---
Anticipation & Off The Ball – Anticipation is how well a player predicts the movement and actions of other players, both opposition and teammates. A player with good Anticipation will react quicker gaining the upper hand and better off the ball movement will offer a better starting position.
Again, this leads to chances in behind which make for easier goal scoring opportunities.
Determination & Aggression – Both Endeavor Attributes, Determination is how much a player tries to succeed in his actions and is especially relevant in exhausting circumstances. When losing, Determination can make a huge difference to how a Striker responds in front of goal. I look to Substitute players on with high Determination if the result hangs in the balance.
Aggression is not directly nor indirectly linked to Finishing, however it does influence my style of play, pressing from the front. Many of my goals come from catching the opposition out on the ball. Aggression is a players willingness to get involved in physical situations and the force he excerpts. While Aggression has no tangible link to Finishing, I believe it makes a difference especially in the lower leagues. I can't say how but it cannot be a coincidence all my best lower league strikers have high Aggression and every other linkied attribute varies.
Summary
Of course I am not suggesting Forwards lacking in the above cannot score goals, far from it. However, it is important to understand how every aspect of a players game could be influenced in order to analyse a players performance and improve his game.
There are attributes I have missed out which are also key for any Striker, but these are not linked with Finishing in my opinion.
That is all folks, if you enjoyed this piece please let me know and I will consider similar content in the future.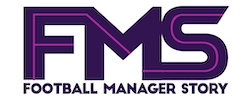 Subscribe to our Newsletter