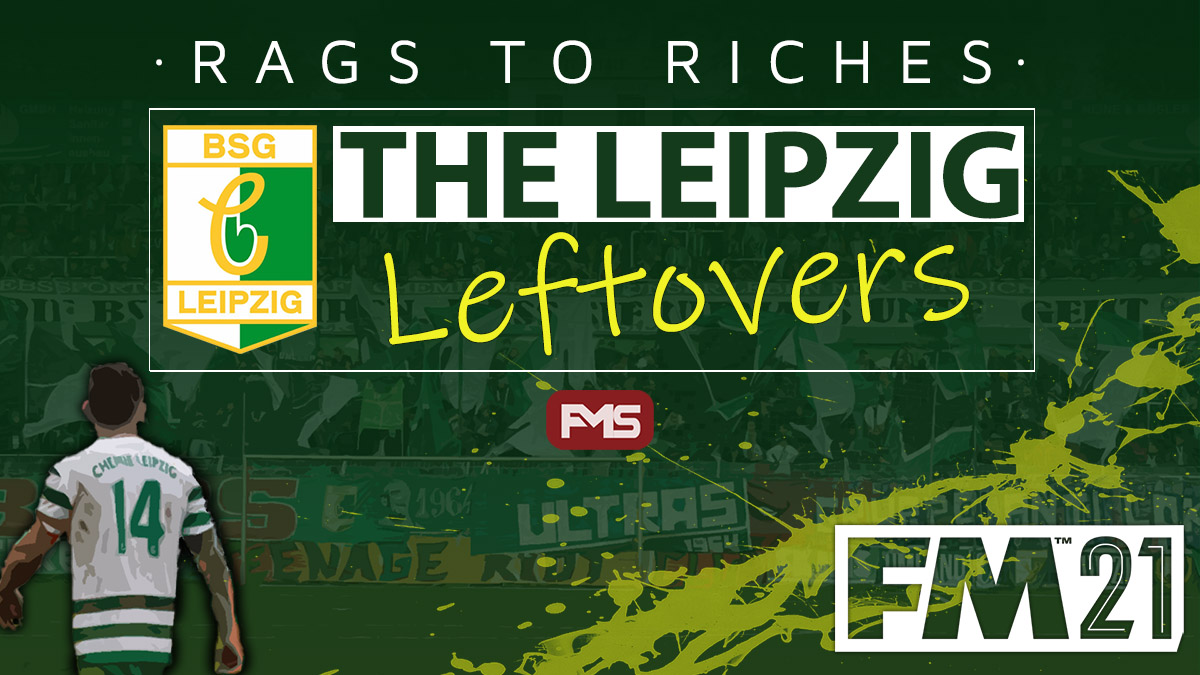 History Time: BFC Dynamo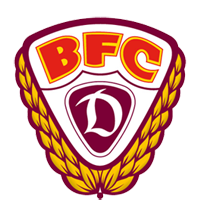 Let's get the undeniable statistics sorted out right away: BFC Dynamo won the Oberliga ten times in a row between 1979 and 1988 – a feat that at the time set a record across Europe. On top of that they won three FDGB-Pokal titles (1959, 1988, 1989). They reached the semifinals of the European Cup Winners' Cup in 1972, losing on penalties to Dynamo Moscow. There is no doubt they were the most successful football team in GDR history. But as the saying goes: Sympathy is a gift, while envy is something you need to work for. BFC were certainly also the most controversial side in GDR football.
GDR football was strange in the sense that teams were supposed to be amateurs while still aiming to keep up with the professional teams in Western Europe. To achieve this, the clubs were run as subsidiaries of companies or organisations and players were officially their employees. Police-related teams across the company were run under the roof of "Sportvereinigung Dynamo", who had multiple teams across all divisions, but their two major outlets were the Dynamo clubs in Dresden and Berlin.
Things were political early on: in the early 1950s many Eastern Germans in the Berlin area were still following some of the "western" clubs, such as Hertha BSC or Tasmania 1900. Leadership wanted these folks to focus on a streamlined socialist team and hence decided to simply "delegate" the title-winning Dynamo Dresden team to Berlin in 1954. SC Dynamo Berlin came into existence and the push for this transition was heavily attributed to one man: Erich Mielke.
Mielke was the GDR's Secretary of State Security for 32 years from 1957 until the very end in 1989. His job was to keep the socialist party in power and for that purpose he created an incomparable surveillance state. In a country of 17 million people, Mielke's Stasi had a network of 170,000 civilian (secret!) informants. Friends, neighbours, and colleagues – anyone could be among them. Everything you spoke, wrote, or did might end up in a report one of those informants regularly provided to their superiors. Countless citizens lost their jobs, their freedom, or even their lives through these reports. Mielke was certainly one of the most feared GDR politicians.
What is more important in our context: Erich Mielke was an avid football fan and long-time Honorary President of BFC Dynamo. He had a vested interest in making them successful and when this eventually happened, pretty much everyone not associated with the club started attributing their wins to Stasi involvement. This was amplified by the fact that there were without a doubt lots of controversial decisions made in favor of BFC Dynamo over the years. One example went into the books as the "Shame Penalty of Leipzig": in 1986, BFC were playing away at Lokomotive Leipzig. Leipzig were leading the game 1-0 until the referee gave a highly doubtful penalty kick for BFC. The match ended 1-1 and at the end of the season BFC won the title 2 points ahead of Lokomotive. Without this draw the league would have been much closer. The GDR Football Association even started an investigation and referee Bernd Stumpf was eventually banned from refereeing for life.
After the GDR fell in 1989, myriads of Stasi documents became available to the public. Even today, anyone can visit the German Agency for Stasi Records and find out which friends and colleagues had spied on them. Scores of local and foreign spies were identified and put to trial based on recovered Stasi records. But among all this information, not a single document was found that would prove any involvement of Stasi or Mielke in match fixing for BFC Dynamo. Which of course does not mean that a few people did it anyway as a form of proactive obedience.
We may never be sure, but there is a different and perhaps simpler explanation here: You might win a title through manipulation. Maybe even two. But if you do ten in a row, there must be more to it than just plain cheating. BFC Dynamo had the best youth academy and the best training facilities of the country. They had government funding and a huge scouting network. This is how you dominate a league and win titles. And the Shame Penalty of Leipzig? — In the year 2000, new video footage turned up that showed the controversial scene from a different angle: Bernd Stumpf had made the right call.
After German reunification BFC Dynamo fell hard. They tried to get rid of their dubious past by renaming themselves to FC Berlin. They lost their best players to higher-paying Bundesliga sides. And they missed out on qualification to 2. Bundesliga in the final season of GDR football. Since then, the team have mostly plied their trade in the German 4th and 5th tiers and may have battled hooliganism more often than opponents on the pitch. The golden 1980s are long gone.
Chemie Leipzig 2030/31
Welcome to another episode of the Leipzig Leftovers! Last season saw us reach the quarterfinals of the DFB Pokal and finish 5th in 2. Bundesliga. We wanted to maintain that league position, although salary-wise we were still ranked 14 out of 18. Luckily, last season's cup run gave us a foundation to bring in players.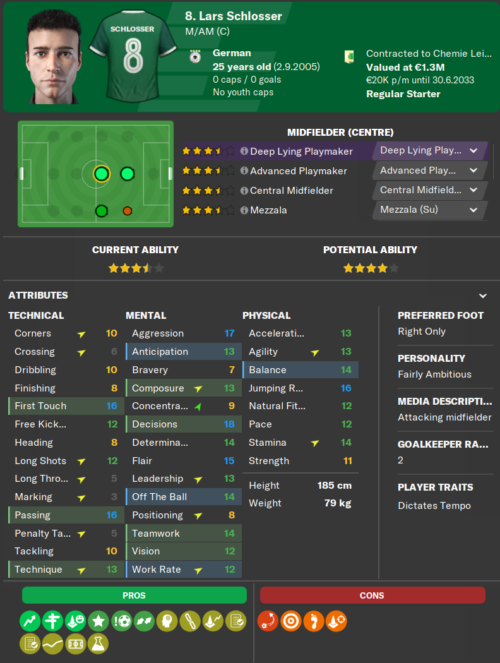 Lars Schlosser was available on transfer from Fortuna Duesseldorf. He cost us a hefty fee of 1 million EUR, but turned out to be the addition to midfield that we needed. 28 matches with an average rating of 7.02, 11 goals, 5 assists, 4 player of the match performances – Lars made our midfield tick this year.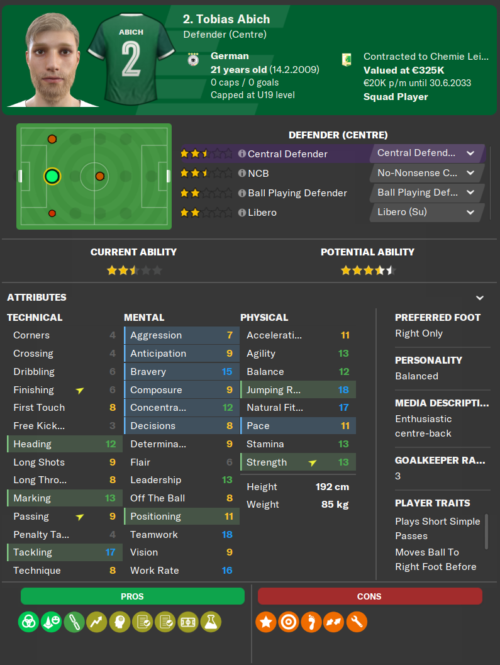 To improve our defense, we brought in Tobias Abich from Hertha BSC's U23 team for 250,000 EUR. His mentals aren't great, but he duly delivered anyway – 29 appearances, average rating of 7.02, 3 goals, 2 player of the match performances. He was our rock in defense.
Things got even greater when Genoa FC called. They really wanted Claudio Vanoli who we had just signed a year ago on a free transfer. Claudio had only made 17 appearances in our defense last year, but the fact that he owned an Italian passport made him so attractive for the Serie A team that they were willing to pay us 1.4 million EUR for him. I happily accepted, but now needed another defender.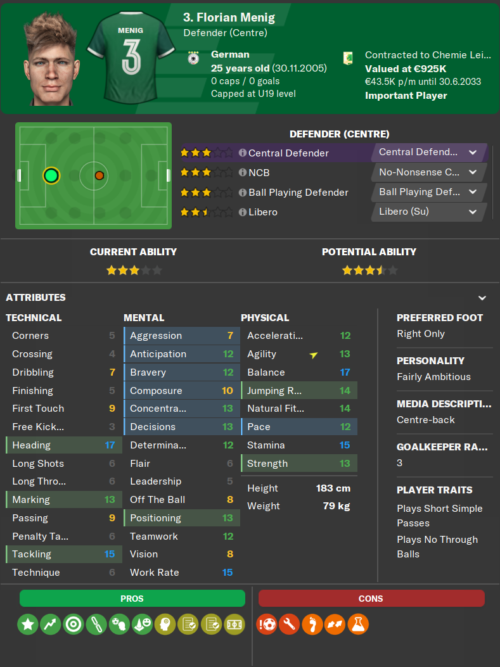 We found him at Greuther Fuerth. But given that it was already transfer deadline day, we had to spend 1 million EUR to bring in Florian Menig. Injuries and Tobias Abich's great form resulted in him only making 21 appearances for us. Still, he also got us two goals and delivered a good performance in defense.
Defense strengthened, midfield bumped, extensions for our three star loanees Leivartzinos, Bock, and Mayer – what could go wrong? Turns out: not a lot!

We kicked off the season with a 2-0 win at Union Berlin. Then we were able to pick up a point against heavy favourites SC Freiburg. When we then bet Stuttgart 4-1, repeated our Union win in the DFB Pokal, and even went to beat Eintracht Frankfurt 1-0, I would not trust my eyes. We had just managed to beat top sides. But surely, reality would catch up soon.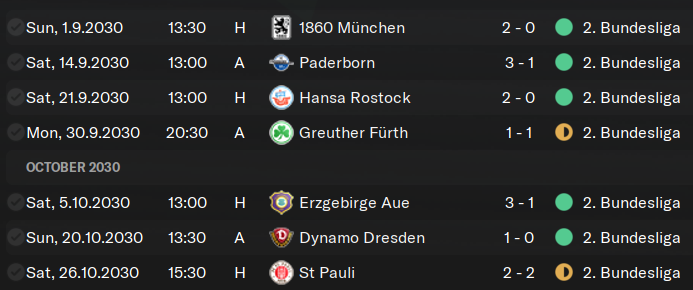 But not too soon. Winning breeds confidence and we decided to just continue with that. After the 2-2 draw at St. Pauli, we were on a 16 match unbeaten run that already started at the end of last season.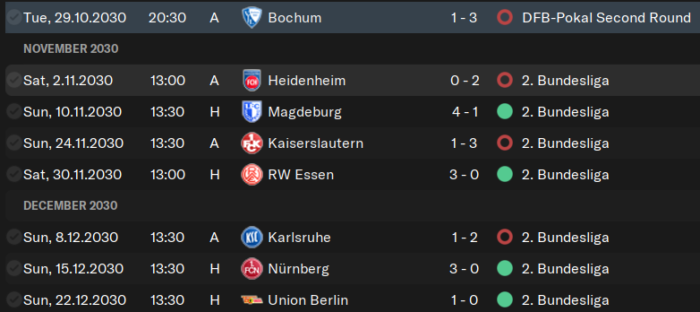 Every series has its end, though. We deservedly exited the DFB Pokal away at Bochum and then even managed to lose the Heidenheim match a few days later. Luckily, we also had a few wins in between. After beating 2nd-placed Nuernberg 3-0, half of the season was over and we had really managed to defend the league's top spot. I was still trying to be realistic – we were heavily over-performing. But if we could just get a little more of it – could we  dream of a promotion already?
We bet Union Berlin a third time this season and went into winter break. I did not feel we needed any modifications to the team. Instead I eagerly awaited our next match away at SC Freiburg, where we planned to maintain our form.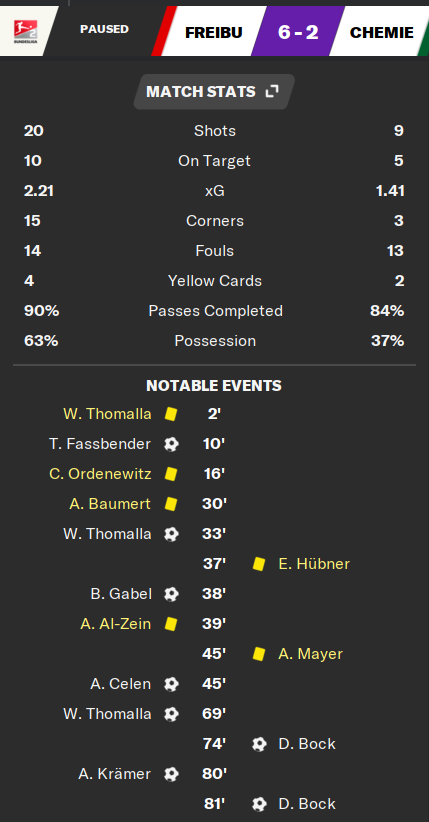 This was by far our worst performance this season. Freiburg dominated the match and we were lucky to have Dennis Bock so that we at least scored two goals here. Results like this can be hard to digest. With the upcoming matches being against Stuttgart and Frankfurt, I was afraid that we just broke our season and would now deteriorate towards the middle of the league. Was our hope already lost?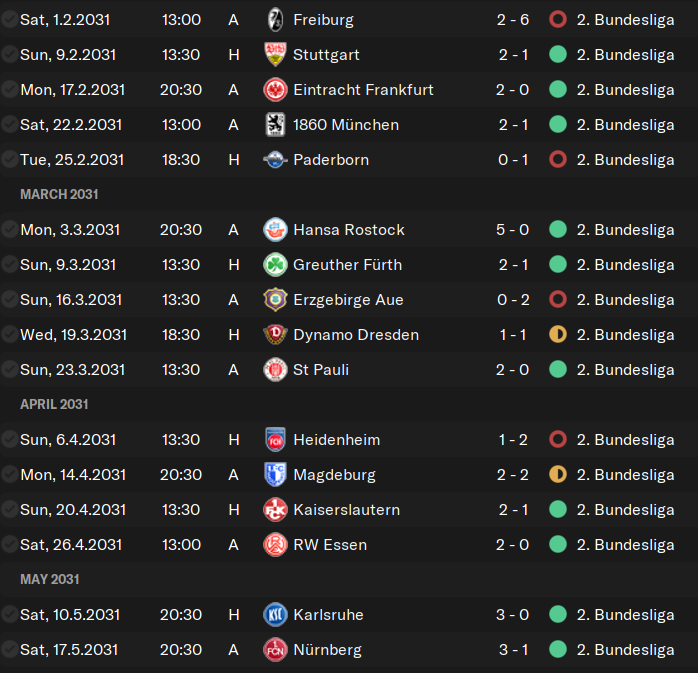 I need not worry too much. We bet Stuttgart and Frankfurt again. We continued our great form into the 2nd half of the season. Dennis Bock and Axel Mayer scored the goals and we managed to most often score more than our opposition. Heidenheim somehow became our bogey team. Had they not beaten us twice, they would have directly been relegated to 3. Liga. No bouquet of flowers or keg of beer arrived. Not even a "thank you" note. :(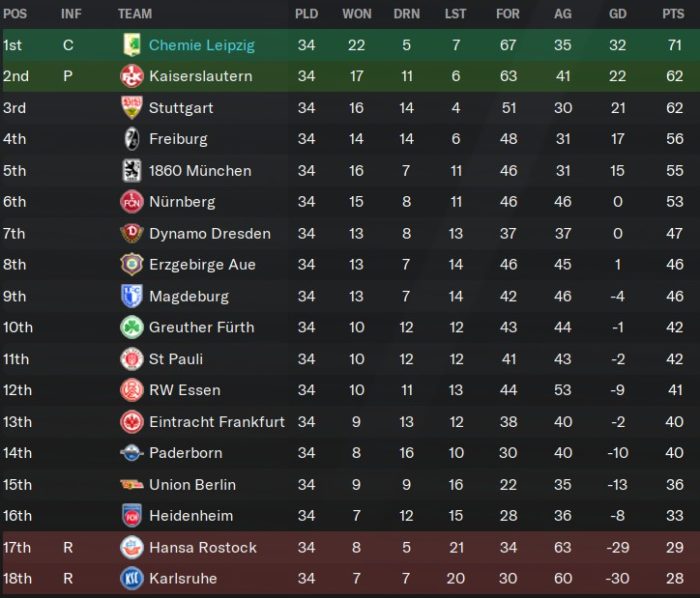 But let's celebrate our own performance. We won the league by a margin of 9 points in the end This was certainly surprising to many and maybe a bit lucky at times. But if we are successful, no one will bother with that discussion five years from now. Not Stuttgart. Not Frankfurt. Not Union Berlin. Not Freiburg. Not Nuernberg. Chemie Leipzig are going to the Bundesliga!

I guess no one will be surprised that we were named Overachievers of the Year. Now we need to look ahead – we will certainly be Bundesliga's top relegation candidates. Let's see how much more wage budget we'll be getting to be competitive there. And maybe there will also be a bump in reputation that allows us to sign Bundesliga quality players. Maybe. Maybe. Maybe. Interesting times lie ahead and I will keep you posted.

Subscribe to our Newsletter