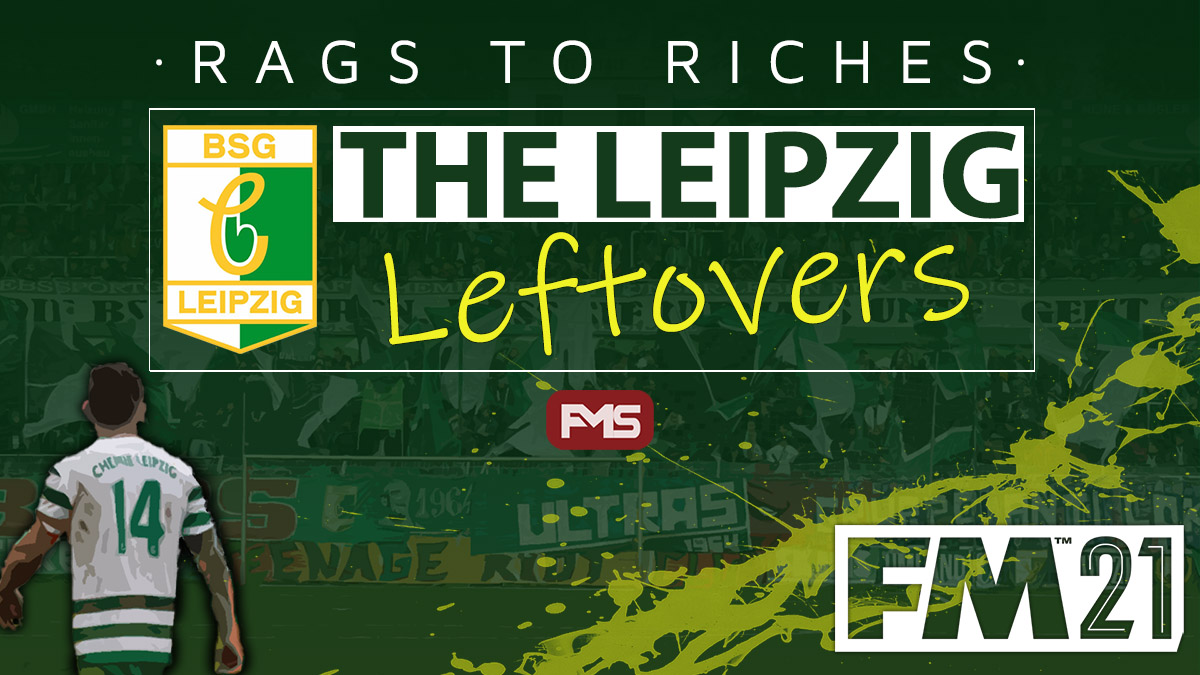 FM21 is approaching! Less than a month from now we will be playing the release version. Which also means we'll be diving into the Beta in about 2 or 3 weeks. Everyone and their grandmothers are making plans for their saves, and so am I. Last year, I took a journey around the world to finish the Hexagon Challenge, one of the most enduring feats out in the FM world. And while the Hexagon is about the achievements of a single manager, this year I'll be focusing on a specific club in a specific part of the world.
Welcome to Eastern Germany!
In October 1990 the nation of Germany was in joy. The socialist German Democratic Republic (GDR), having gone through a peaceful revolution less than a year earlier, joined its western counterpart, the Federal Republic of Germany (FRG). 40 years both countries had existed in parallel. Their border split families and regions alike and was part of the deadly Iron Curtain separating communist regimes in eastern Europe from western European democracies.
30 years later Germany is doing pretty well by all kinds of metrics. But for some, the divide between the eastern and western parts still exists: the East is a tad poorer. Unemployment rates are higher. Industry and finance are running at a lower level than other parts of the country. Society is aging faster because most capable young people move away, either to a few big cities like Leipzig or Berlin, or out of the area entirely. Overall, people in Eastern Germany like to present themselves as a repressed minority that had their power and capability stripped away when their lives, their work, and their history were taken over by the other side in 1990.
Reality is obviously more complex, but I don't want this to turn into a lesson on history and politics. Let's rather look at the people: for more than 40 years, people in the GDR had lived in a communist reality. Kids were born and raised, people got an education and jobs, married, and founded families. People lived their lives! Sometimes they even enjoyed themselves. And as any other place on earth, football was one reason for such enjoyment. We still see remnants of GDR football today, mostly in funny club names such as Dynamo Dresden, Energie Cottbus, or Stahl Brandenburg. But while these clubs still play their trade, they are nowhere near the glorious times when they played for titles in GDR's top tier Oberliga ("Higher League") or the FDGB Pokal.
Indeed, when it comes to teams from the East, the German Bundesliga is a barren wasteland. When Bundesliga and GDR Oberliga were united for the 1991/92 season. Hansa Rostock and Dynamo Dresden were the two eastern teams to qualify. Rostock were relegated immediately. Dresden at least spent 3 more years before dropping directly to the third tier due to financial troubles. After that, there were only few teams from the east among the 18 Bundesliga clubs: Hansa Rostock had a 10 year stint in the Bundesliga's bottom half from 1995 to 2005. Energie Cottbus visited Bundesliga from 2000-2003 and 2005-2009. In the next 10 years, no club from the east made it to the German top tier until Union Berlin got promoted for the 2019/2020 season.
(Now, I hear you say: What about Hertha? What about RB Leipzig? Hertha is and was a western-German team at all times. They were geographically located in an enclave of the west within the city of Berlin. RB Leipzig was only "founded" in 2009 and thus has no historical ties to GDR football.)
The Leipzig Leftovers
One of the things that makes football attractive is that it creates stories. Every club or country knows their heroes or villains, stories of epic battles on the pitch and also of abysmal tragedies. That is also true for stories around GDR football and I'd like to use my FM21 career to highlight some of them. I'll tell the first today and it will be the motivation for the team I'm picking.
The city of Leipzig was central to the GDR and to German football in general. The German Football Association (DFB) was founded here in 1900.The first German Football Championship was won by VfB Leipzig in 1903. Even though Leipzig was one of the GDR's biggest cities, its football teams weren't really competing at the highest level. And if something in socialism did not go well, the government often stepped in and dictated a new plan. There were two teams playing in the Oberliga at the time: SC Lokomotive Leipzig and SC Rotation Leipzig. Officials figured that they needed to boost one of the teams, so their solution was to unite them into the newly founded SC Leipzig. The best players from both teams were picked to play for SC. The second Leipzig spot in the Oberliga would be taken by a new team: BSG Chemie Leipzig, and it would be formed by the players that were either deemed not good enough for the first team or that were not politically acceptable enough. Witty locals were quick to nickname this team as the "Leipzig Leftovers".
And with this great plan in place, history took a twist: Both teams entered the 1963/1964 Oberliga season. SC Leipzig did quite well and ended up finishing 3rd in their inaugural season. But it was the Leftovers that outdid everybody's expectations. Experienced manager Alfred Kunze managed to unite the team and set them up to play effective counter-attacking football. At the end of the season, the Leipzig Leftovers surprisingly won the Oberliga title. David had beaten Goliath. And SC Leipzig, later renamed to 1. FC Lokomotive Leipzig, went on to never win a single league title in the next 25 years of Oberliga's existence.
Unfortunately, this success was not the start of a glorious future for BSG Chemie. They did win another title, the 1966 FDGB Pokal. However, they then spent most of their time somewhere between the Oberliga and its second tier, the DDR-Liga. In unified Germany, BSG Chemie tried to rebrand itself as FC Sachsen Leipzig to get rid of socialist history. The club struggled. Fans deserted it and re-founded BSG Chemie in 2008, starting from scratch in the 12th division. Through promotions and acquisitions they made their way back up and are today playing in the Regionalliga Nordost at the 4th tier of German football.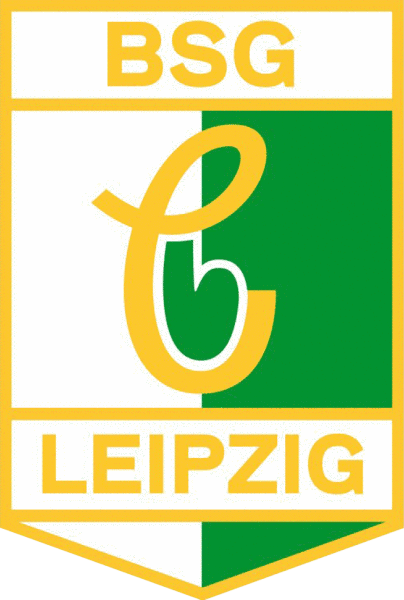 In Football Manager 2021 I am going to take over BSG Chemie Leipzig in the German 4th tier. The goal is straightforward: take the small club and make it famous. The first step will be to become a serious contender for the strongest team in Eastern Germany, overtaking the likes of Dynamo Dresden, Erzgebirge Aue, and Union Berlin by moving up the leagues. Once in the Bundesliga our next goal will be to rule the city of Leipzig by finishing ahead of RB Leipzig. And eventually, we want to win silverware. The Bundesliga, the DFB Pokal, and ultimately, the Champions League. As a side quest, I am going to aim for covering the Alex Parkin Challenge: I'll try to have a player from every nation of the world appear, score a goal, and win a Player-of-the-Match award for Chemie Leipzig.
To keep things fresh, I'll be sharing some stories about GDR football clubs and legends along the way. Stay tuned for international titles, fire-fighting heroes, and a government that might have sent their secret police to murder a player for fleeing the GDR.

Subscribe to our Newsletter