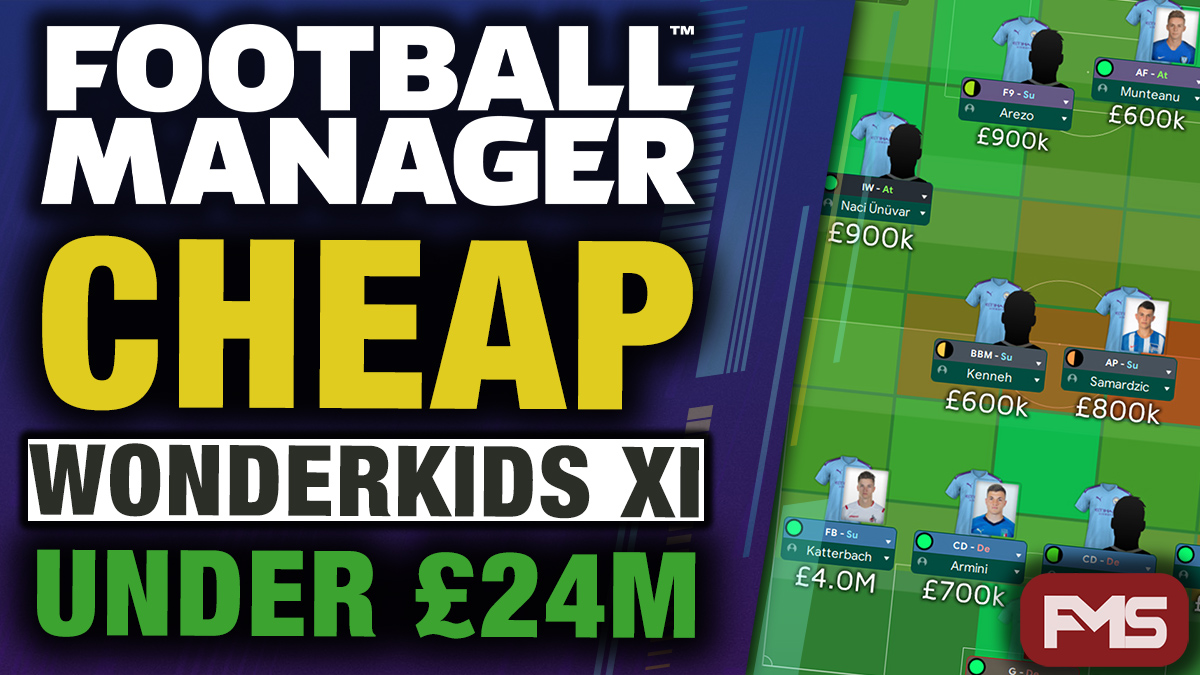 Hey guys and welcome to my Football Manager 2020 cheap wonderkids XI. With the Winter update complete I thought it might be fun to compile an FM 2020 cheap wonderkids team around my tactic Concerto and a £25 million transfer budget. Here are the rules:
Max 21 years of age
Transfer budget: £25 million
Minimum -8 potential
Below you will find the best cheap FM20 wonderkids for each position, their development in 2026 and my reasoning for inclusion.
Most prospects will slot straight into Concerto but a couple will need tailored development which they have received in my future saves. Each screenshot is taken from the year 2026 and only players with proven development have made the grade.
Football Manager 2020 Cheap Wonderkids XI – £23.5 million
Lets begin with the Football Manager 2020 cheap wonderkids XI and their asking prices. These were found using a large database with England, France, Italy, Germany, Spain, Brazil and Argentina loaded as playable. Asking prices were researched using Man City from day one of a new save.
Had we made this team prior to the Winter update the likes of Almada, Bellingham, Esposito and Palacios could have featured but the new patch has limited me somewhat.
We have however managed to find 11 prospects who could become elite or even World Class players for a total sum of £23.5 million: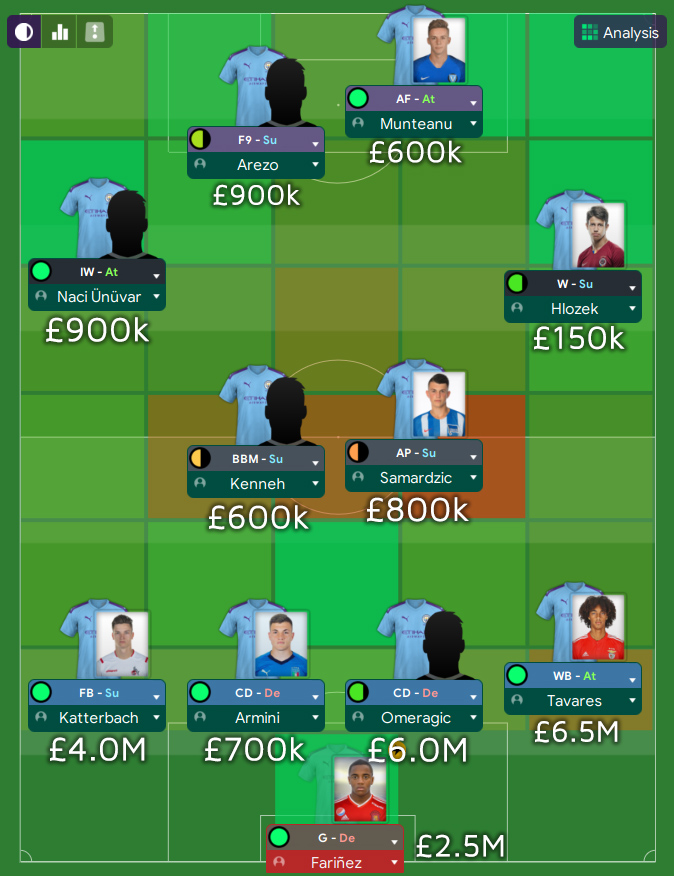 ---
Download our title winning tactic, Concerto by clicking here
---
FM20 Cheap Wonderkids XI Goalkeeper = £2.5m
A cracking little bargain to kick things off, Wuilkner Farinez starts the game with good all round attributes. £2.5m for a 160 potential ability keeper is good value.
Wuilkner Farinez | 21 year old | £2.5m | GK | Millonarios | 160 PA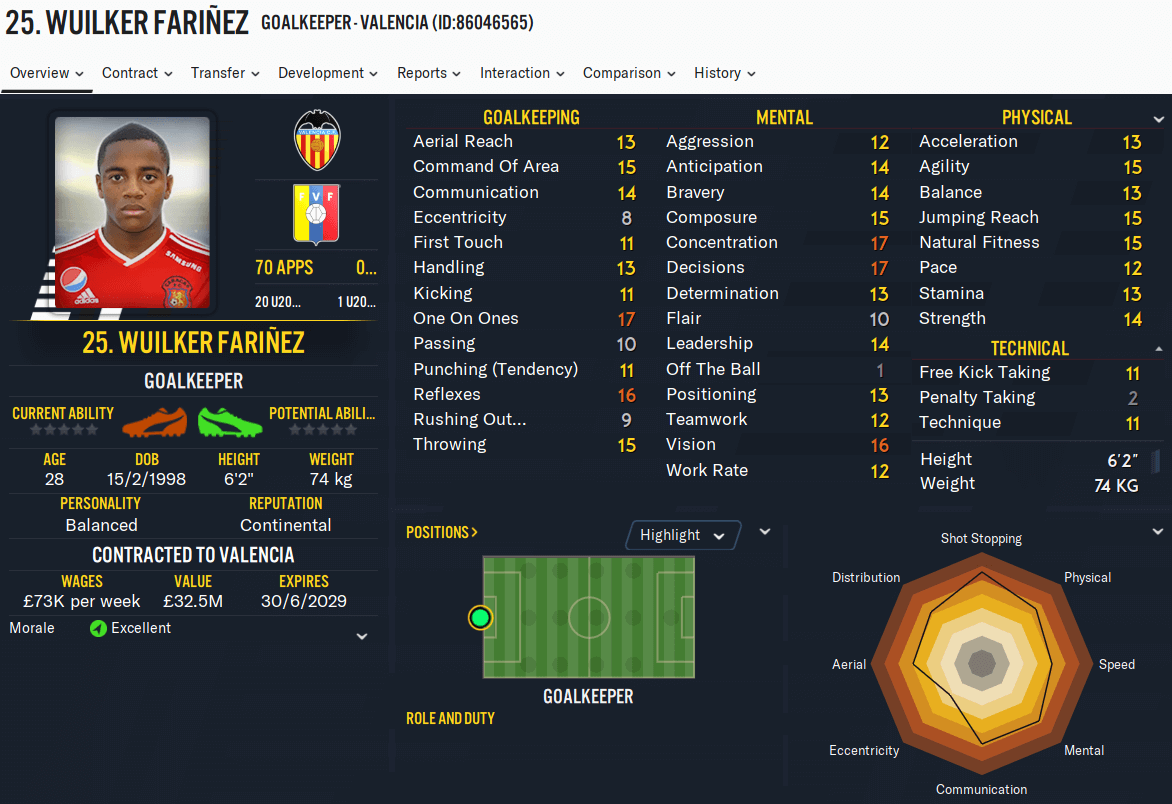 FM 2020 Cheap Wonderkids XI Defenders = £17.2m
Next up four Defenders, costing £17.2 million including arguably the best pound for pound centre back in FM20.
Tomas Tavares | 18 year old | £6.5m | DR | Benfica | -8 PA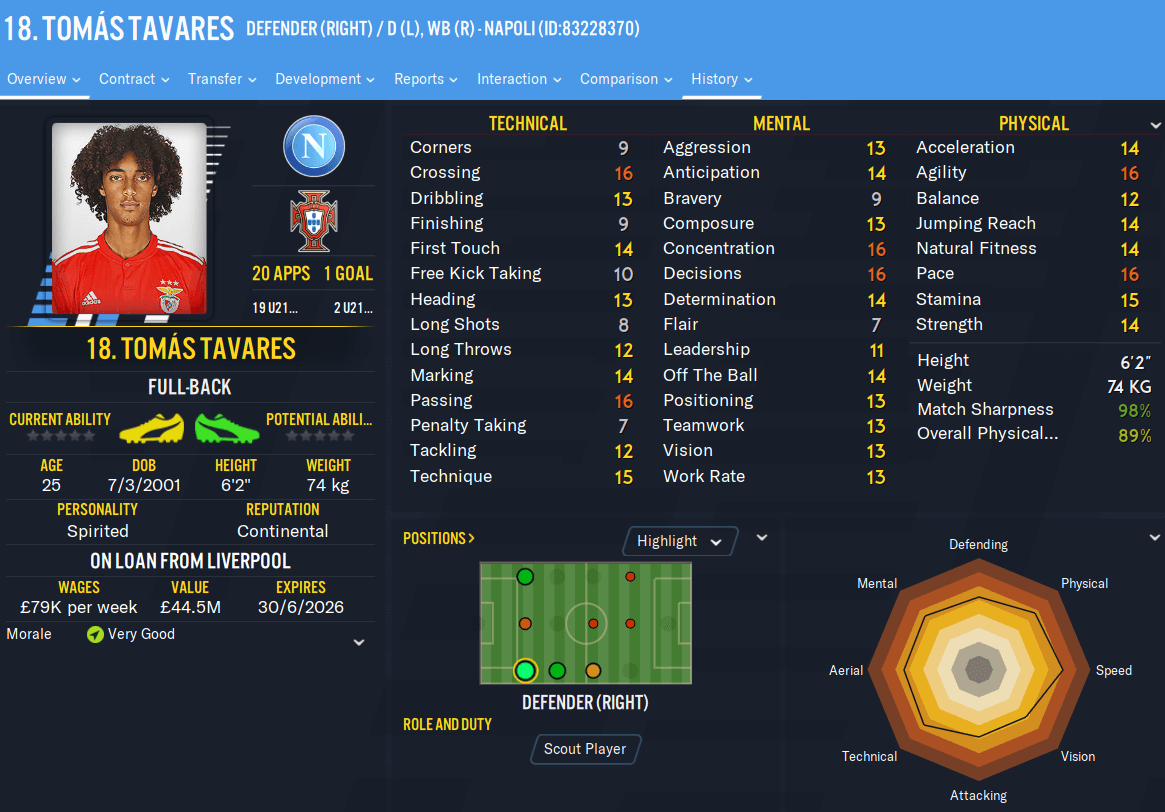 Defence proved the most expensive to assemble and Tomas Tavares, my right back, is the most costly player at £6.5 million. High class, cheap full backs are in rare supply this year but Tavares has a great mix of ability both going forward and in defence.
Noah Katterbach | 18 year old | £4.0m | DL | Koln | -85 PA
On the left we have Katterbach a true FM 2020 cheap wonderkid boasting fantastic all round ability and great potential. He is now worth £60 million in my save and could feature from either side. Just look at that attribute wheel!
Nicolo Armini | 18 year old | £700K | DC | Lazio | -85 PA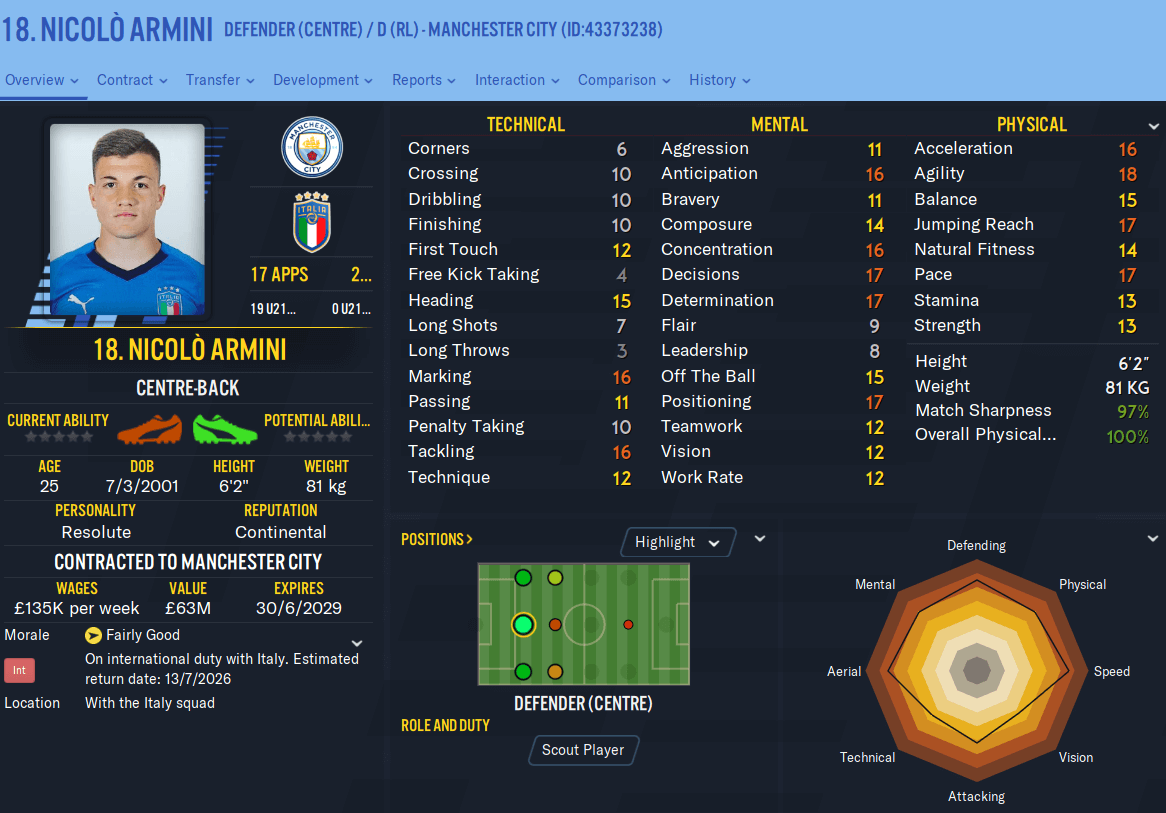 Moving onto centre back and possibly my favourite FM 2020 bargain wonderkid, Nicolo Armini. With a resolute personality and -85 potential this kid is guaranteed gold and could develop into the monster defender shown above. £700K is ridiculously cheap for such a talent.
Becir Omeragic | 17 year old | £6.0m | DC | Zurich | -85 PA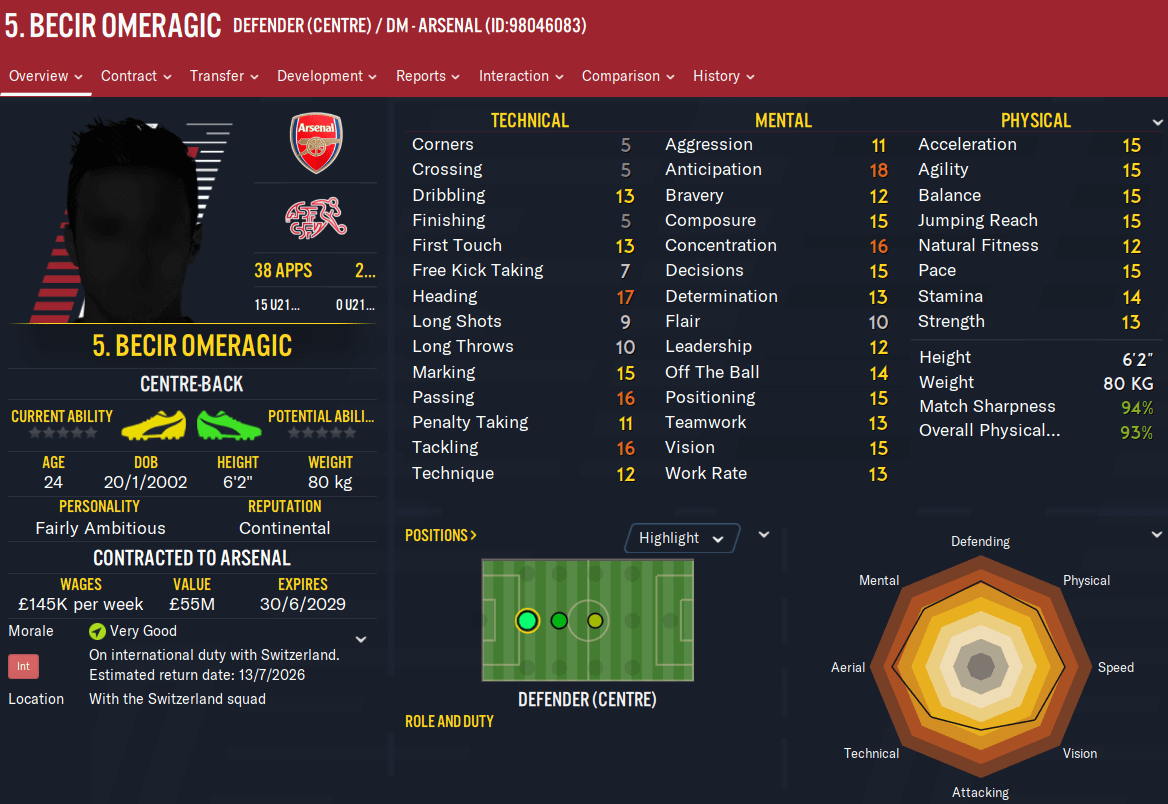 I'll be honest, the second centre back was a toss up between Davide Bettella and Becir Omeragic. I opted for the latter due to his all round defensive ability and development to fulfil that -85 potential. If you prefer a more athletic defender Bettella is your man.
FM2020 Cheap Wonderkids XI Midfielders = £2.5m
Four midfielders including a -9 potential inside forward and all for £2.5 million.
Adam Hlozek | 16 year old | £150K | AMR | Sparta Praha | -85 PA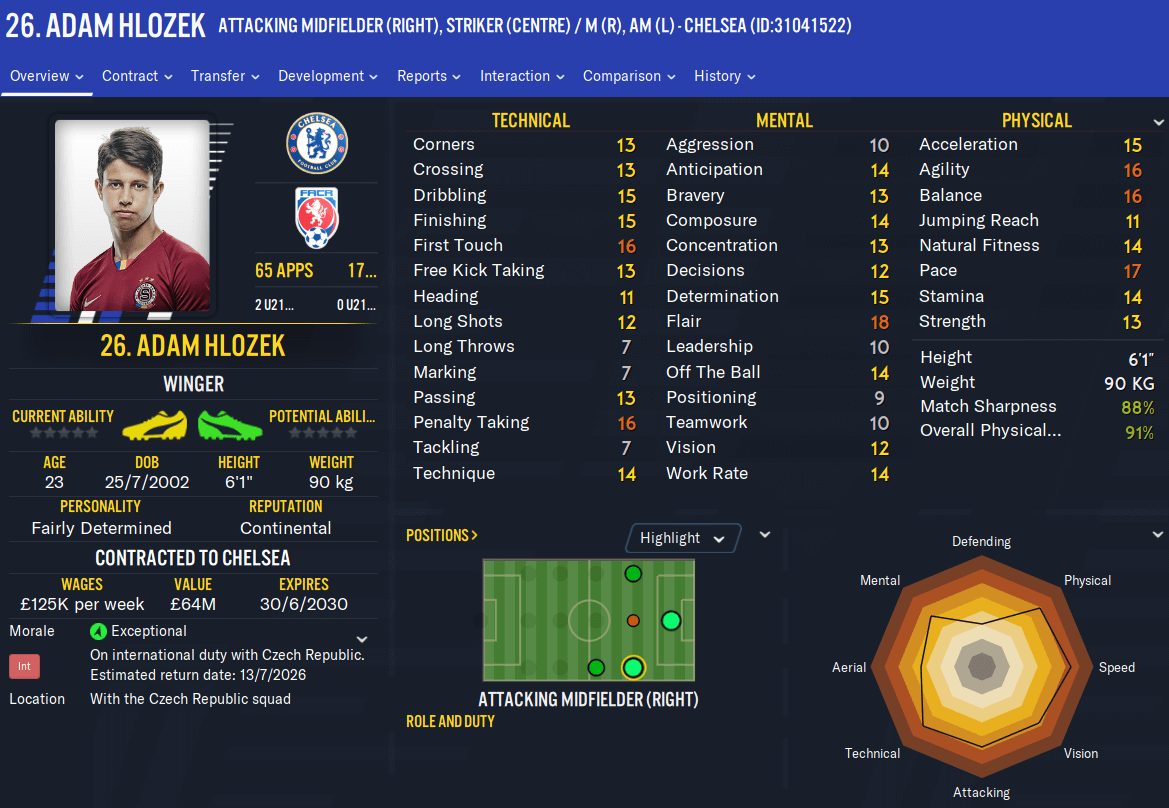 The right wing is filled by Adam Hlozek, a versatile Winger capable from either side or up front and my cheapest wonderkid costing just £150K! Raw speed and skill underline this kids talent and I believe him to be one of the most underrated players in FM20.
Naci Unuvar | 16 year old | £800K | AML | Ajax | -9 PA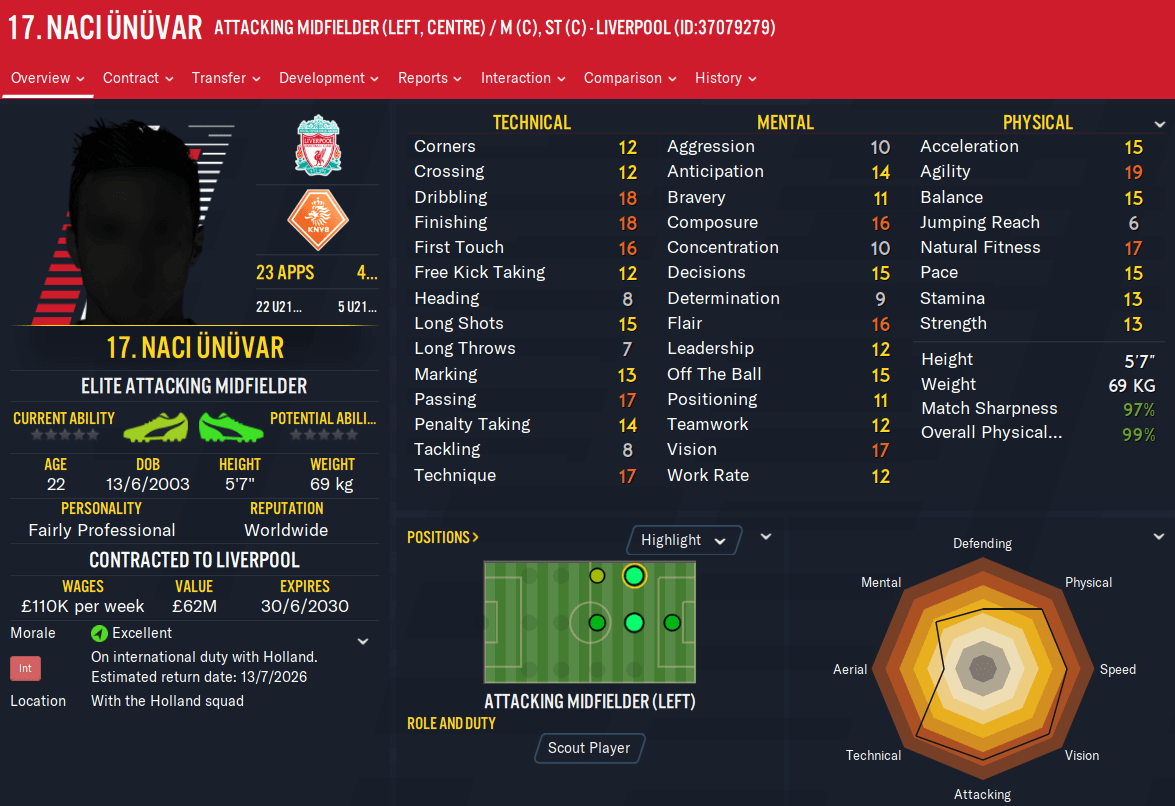 From the left wing we have the best pound for pound FM 2020 cheap wonderkid, Naci Unuvar. Just look at that development in 2026, Naci cuts inside with insane technique, dribbling ability and a rare eye for goal.
Lazar Samardzic | 17 year old | £800K | MC | Hertha Berin | -8 PA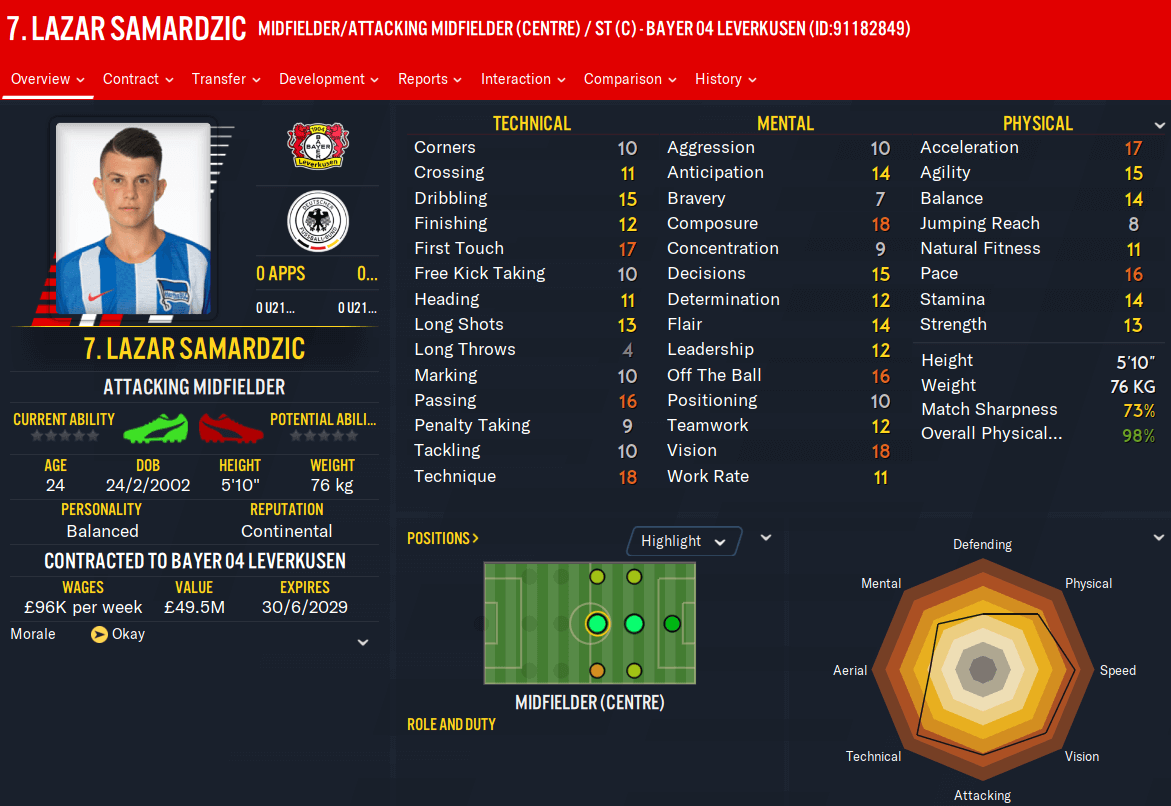 In central midfield we have Lazar Samardzic available for just £800K. The creative force Lazar is more suited to AMC but can feature from the middle as an advanced playmaker. Leverkusen re-trained the German for this very role but beware, his starting attributes can vary from save to save.
Noah Kenneh | 16 year old | £600K | MC | Leeds | -85 PA
One of my favourite Football Manager 2020 cheap wonderkids, Noah Kenneh is available for just £600K and could be an elite midfielder. Kenneh developed into a beast for Liverpool in my save and would make a great box to box midfielder. He does need tailored training to grow in this direction but could make a great utility man featuring from DC, DL, DMC or MC.
Football Manager 2020 Cheap Wonderkids Strikers = £1.5m
Gutted I cannot include Esposito here but these two kids are cracking value for money and a deadly combination.
Matias Arezo | 16 year old | £900K | ST | River Plate Montevideo | -85 PA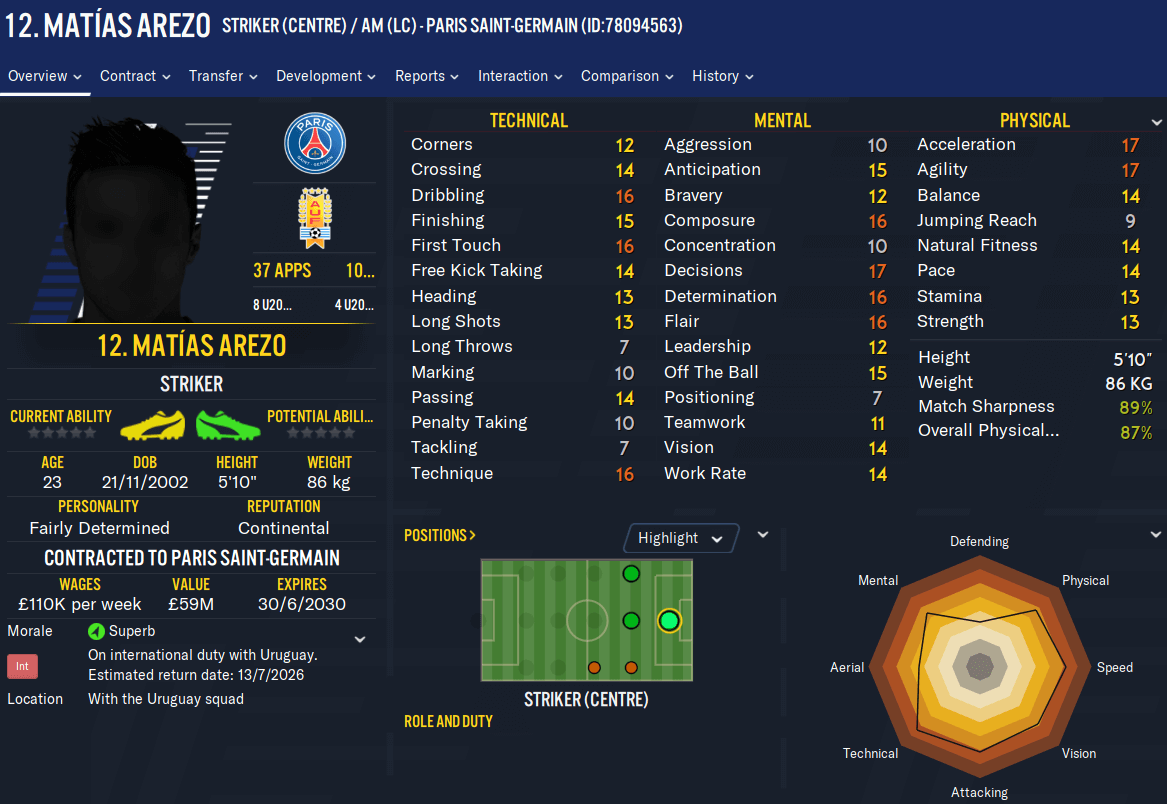 And finally the strikers, two potentially Worldclass forwards for £1.5 million! The first is Matias Arezo who could feature as advanced forward but we are training him to false nine such is his versatility. The 16 year old developed into an absolute monster for PSG in my save.
---
Want Football Manager 2020 wonderkids? Try our shortlist of 165 top prospects by clicking here.
---
Louis Munteanu | 17 year old | £600K | ST | Viitorul Constanta | -8 PA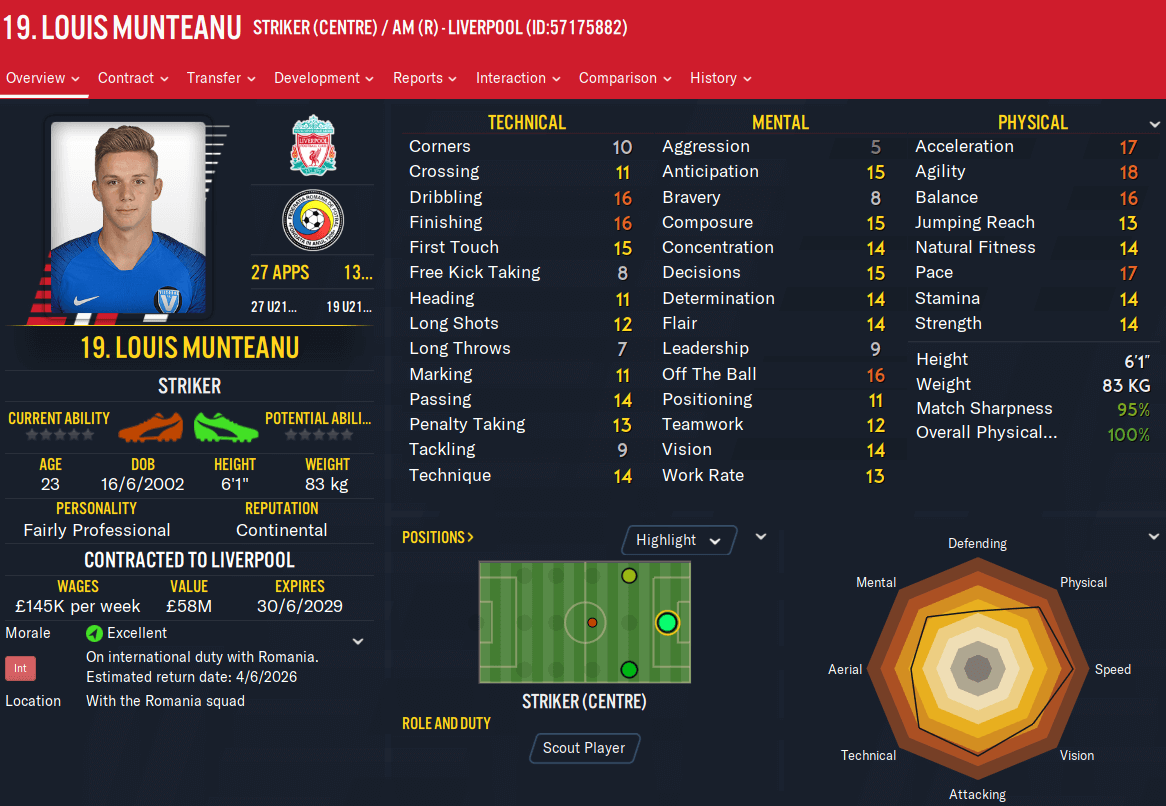 Louis Munteanu could also play false nine but I would develop him into a goal scoring advanced forward. That flexible potential is a little low but I found Munteanu to develop with ease even without first team Football. £600K is a snap for this kid.
That is all folks, who would you change and what is your FM20 cheap wonderkid XI?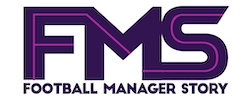 Subscribe to our Newsletter