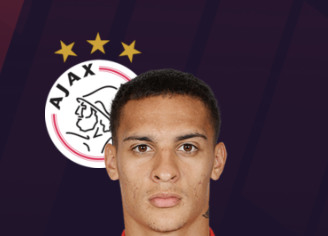 Antony Football Manager 2021 Player Profile
Antony
Age: 20
Position: RM/RW/ACM/ST
Role: Inverted Winger, Wide Playmaker, Winger, Inside Forward, Advanced Playmaker, Shadow Striker, Attacking Midfielder, False 9, Advanced Forward, Deep Lying Playmaker
Club: Ajax
Nationality: Brazil
Value: £8.25 million
Price tag: £33 million (patch 21.4)
Hidden Potential: CA: 137 / PA: -9 (150/180)
---
Antony FM 2021 aged 20 profile in 2020 (patch 21.4)

Antony Football Manager 21 profile aged 24 in the year 2024

Antony FM 21 career history until 2024

Antony Football Manager 2021 Player Profile Summary:
Brazilian FM 21 wonderkid Antony, is ready for first team football at the beginning of the game. Since he was just bought by Ajax, he will refuse to negotiate a contract to move somewhere else, so you'll have to wait to sign him.
In our save we got a 33 million GBP offer accepted by Ajax, a fair price considering Antony's potential.
From the get go, this FM 21 wonderkid has well rounded attributes to play as an attacking midfielder or on the sides.
The main attribute he needs to develop further is his speed, which is ok, but not great for a future elite winger.
In our save, 2021 wonderkid Antony, after spending 2 seasons in Ajax, was bought by French team Monaco for 36 million GBP. In 2024, Borussia Dortmund is interested in Antony and we believe they will have to pay over 60 million GBP, at least to sign the now elite level winger.
At the age of 23, Antony got one cap for the all mighty Brazilian national team
Conclusion:
Unfortunately you will have to wait from 6 months to one year to be able to sign this sure world class winger, a classic Football Manager Brazilian wonderkid. But, rest assure, an elite player for the decade to come.
---
For all the best Football Manager 2021 wonderkids click here, from cheap bargains to worldclass prospects.
---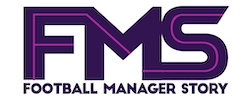 Subscribe to our Newsletter