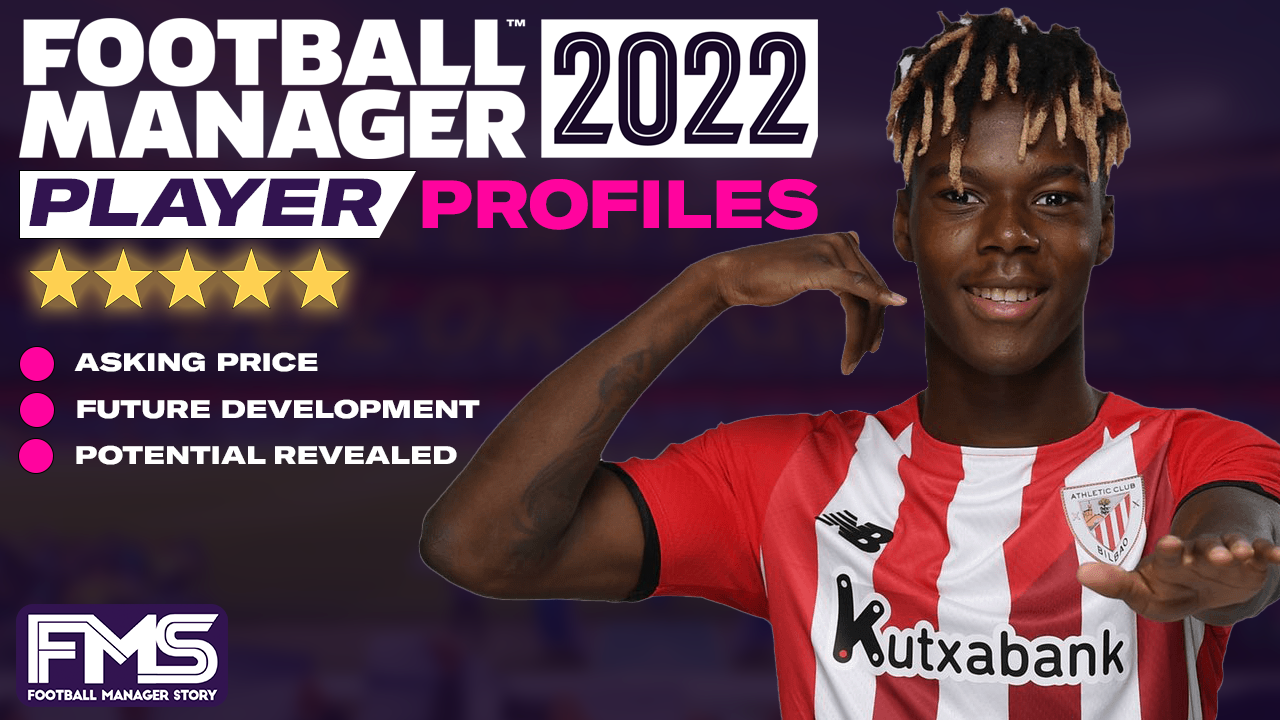 Nico Williams
Age: 18
Club: Athletic Bilbao
Valuation: £24-34m
Hidden Potential: PA: 150-180
Quite often when building a squad on Football Manager, there is a point where you have your settled XI and any players you bring in need to be good enough to deputise, but not so good they start complaining of playing time.
Liverpool seem to be at that stage with Mohamed Salah and Sadio Mane, and this is where the rumoured interest in Athletic Bilbao's FM22 Wonderkid Nico Williams comes in. The teenage winger is the type of player who could have a huge future at Anfield, but would be OK playing as backup to two of the World's biggest stars.
Now 19 years old, he has made 22 appearances, the younger brother of Inaki Williams has made 22 appearances this season. Although mostly played on the right wing, because he is capable on both feet, he has featured on the left.
Nico Williams FM22 profile (2021)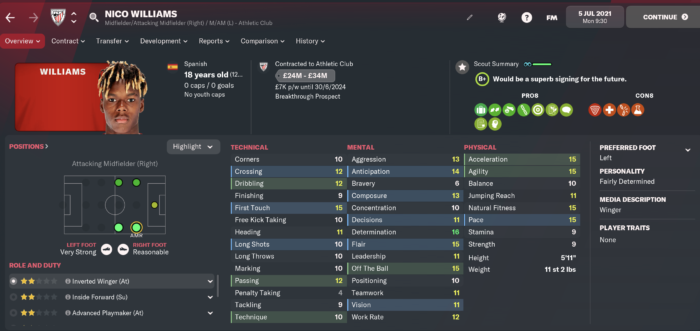 Roles: Inverted Winger, Inside Forward, Advanced Playmaker, Trequartista, Winger
At 5 foot 11, he's not a typically smaller winger and his Strength could definitely be approved upon over two or three seasons.
Strongest on his left foot, you are looking at someone who can drift wide right and then cut inside on to their stronger foot looking to score and create – sound familiar Liverpool fans?
As adept at crossing as he is dribbling, with both already at 12, he could become quite special in those technical areas. An excellent first touch, combined with decent passing and vision, would see him as a very dangerous wide playmaker.
He is quick, with Pace and Acceleration up at 15 too. Add in Anticipation of 14, Flair and Determination, and it's easy to see why he is so highly valued at such a young age.
Nico Williams FM22 Wonderkid 2026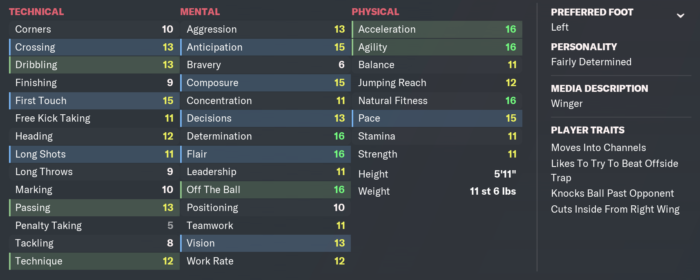 In 2026, Nico Williams has improved in quite a lot of area. Crossing and Dribbling only up by one is a disappointment. He's quicker and stronger, plus his mentals have really improved over the five years.

---
For all the best Football Manager 2022 wonderkids click here, from cheap bargains to world class prospects.
---
Summary
Williams is still playing in Bilbao in 2026, but the most important thing is his playing time has been consistent. Between 25 and 36 games a season will be fantastic for his development and will only have seen his value increase.
Athletic Bilbao will also be reluctant to sell due to their Basque Only signing policy. It will always be incredibly hard to replace someone of his quality. Players like Nico will come at a premium.
He looks worth every penny.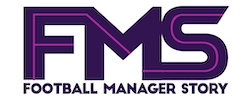 Subscribe to our Newsletter