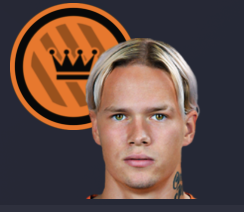 Mykhaylo Mudryk FM23 Wonderkid
Age: 21
Position: Left Midfielder, Left Attacking Midfielder, Right attacking Midfielder, Central Attacking Midfielder
Roles: Winger, Inverted Winger, Inside Forward, Advanced Playmaker, Attacking Midfielder, Wide Playmaker, Shadow Striker
Club: Shakhtar Donetsk
Nationality:  Ukraine
Value: £58 / £72 million
Hidden Potential: CA: 140 / PA: 163
Mykhaylo Mudryk Football Manager 2023 Wonderkid profile in 2022     
Mykhaylo Mudryk FM23 Wonderkid Scouted for Man City in 2022

Mykhaylo's Agent Demand to Man City at the Save Start

Wonderkid Mykhaylo Mudryk FM 2023 profile aged 29 in the year 2030

Mykhaylo Mudryk FM 2023 Wonderkid Scouted for Man City in 2030

Mykhaylo Mudryk FM 2023 Wonderkid career history until 2030

For all the best Football Manager 2023 wonderkids click here, from cheap bargains to worldclass prospects.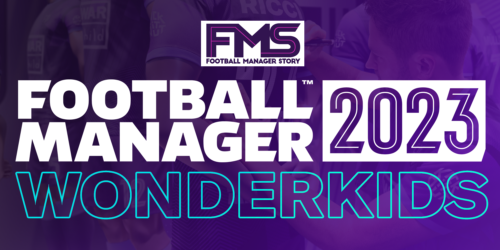 Mykhaylo Mudryk Football Manager 2023 Wonderkid Summary
Pros:
He is very fast
Consistent performer
English Premier League current ability level
Leading EPL elite winger potential ability
Good personality
He can play in different positions and could be train into becoming a striker too
Cons:
He is not cheap, neither expensive regarding his talent and potential.
Doesn't speak english
Needs to improve his off the ball movements, stamina and natural fitness
Conclusion:
Mudryk is not cheap, but if you are looking for a young winger that can play straight away in any team, with elite player potential, he is a safe bet.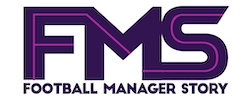 Subscribe to our Newsletter