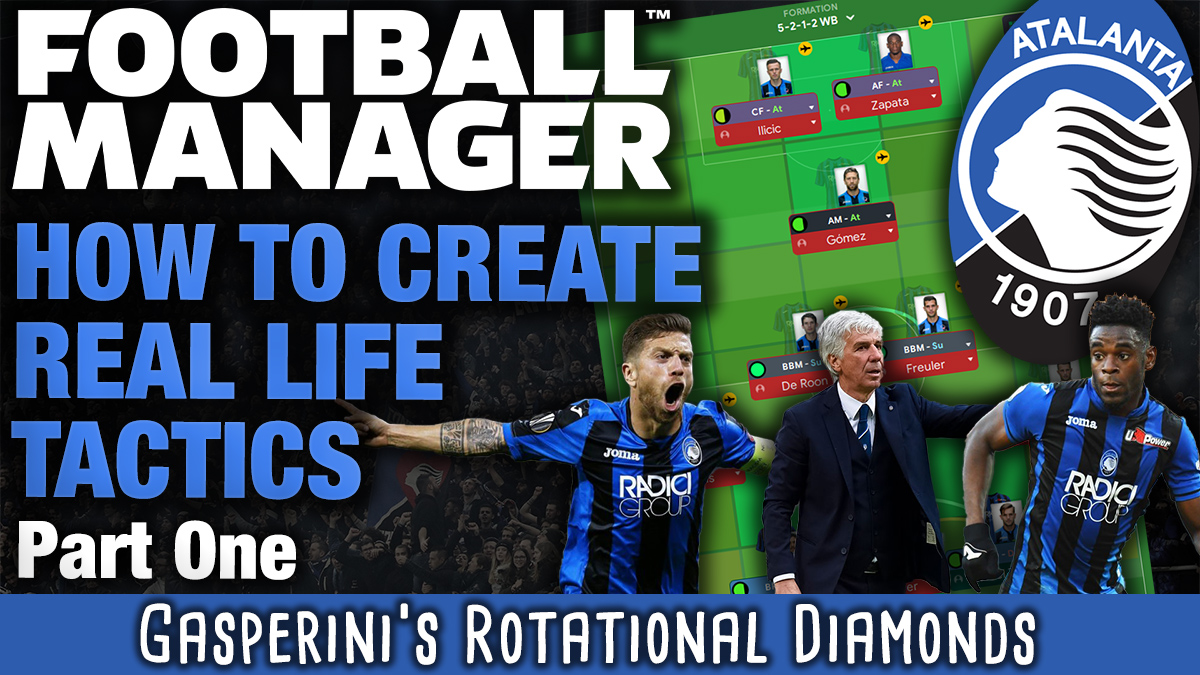 This guide describes how to create real life tactics in Football Manager. From Klopp's dynamic 4-3-3, to Guardiola's possession play and Bielsa's aggressive press, the systems may vary but your approach should remain the same. I will attempt to recreate Gasperini's high octane, pressing style, showing you how to implement the same principles in your game.
Part one covers analysing a system; I will explain how Atalanta deploy rotating diamonds to stretch the pitch and engineer space. Part two will translate this analysis into FM.
How To Create Real Life Tactics In Football Manager: Analyzing Atalanta
Gian Piero Gasperini moved to the small town of Bergamo in 2016 to manage Atalanta. The name derives from a Greek word 'atalantos' in reference to the godess Atlantas' equality to men in Athleticism and hunting. Known as the team to defy economic barriers Atalanta rose through Serie A establishing their little town as one of Europe's elite within three seasons.
Gasperini's biggest feat was to imprint fearlessness, speed and a survival instinct – all virtues of the virgin goddess – deep within the Bergamo club creating a devine calling for its players.
Atalanta setup in a 3-4-1-2 grounded on the principles of intensity and fluidity, both in and out of possession. Such raw energy first caught my eye during 2019, in what seemed to be organised chaos. Yet upon investigation Gasperini's rotating diamonds shone through, a truly unique system referred to as liquid Football.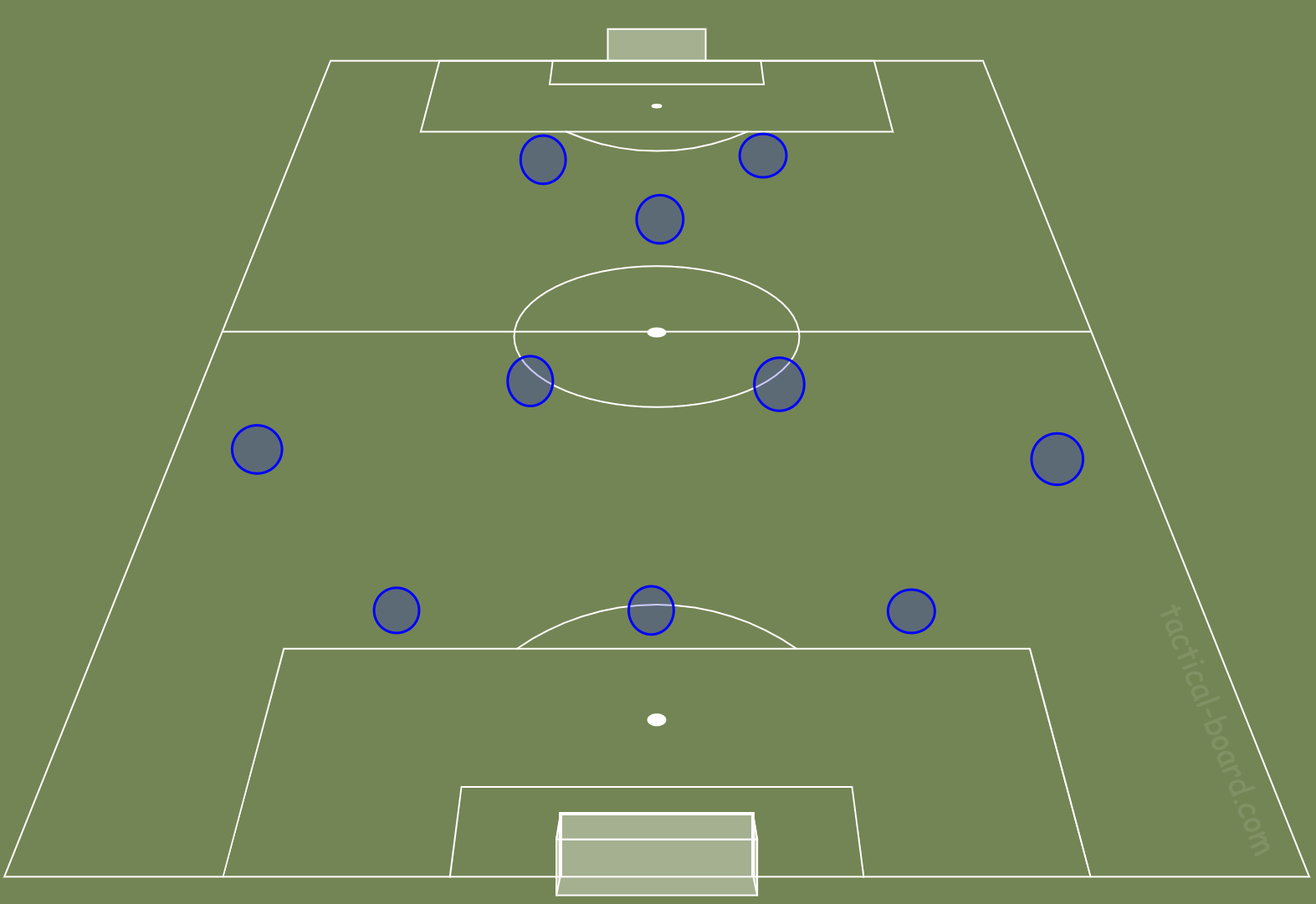 Create Real Life Tactics In Football Manager – Shape & Movement
Atalanta play out from the back using swift, sharp passes to seduce opposition players out of position. Attacking overloads are born from fluid movement in a rotating diamond shape. These diamonds can appear anywhere on the pitch anchored by the wider of three ball playing defenders. Through constant rotation the tip of the diamond retreats replaced by an on rushing box to box midfielder or wing back, such plasticity initiates from a solid base in the back three.
Both wing backs are key to engineering space for the more attacking midfielders by stretching the pitch vertically and horizontally.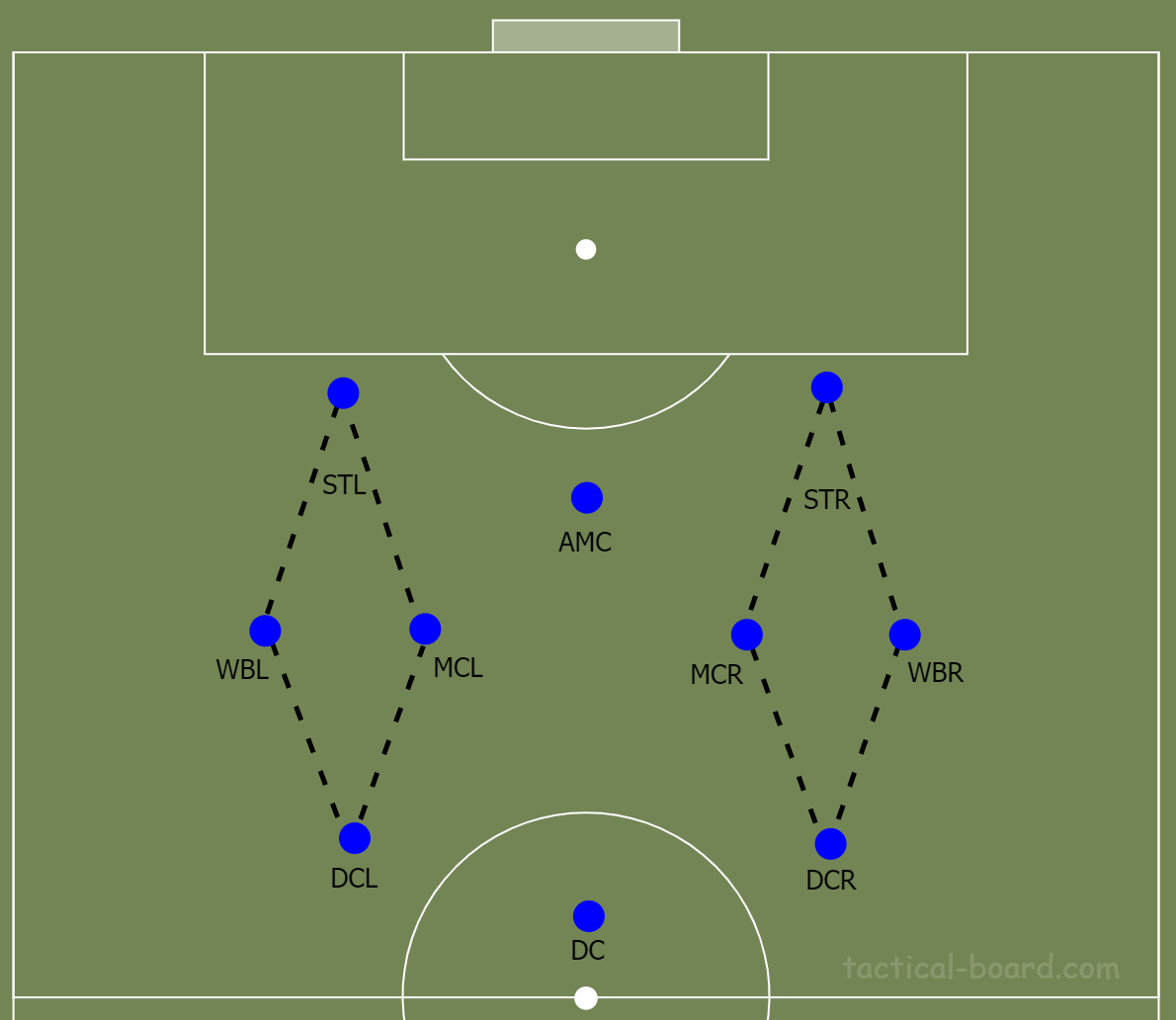 While the pitch is stretched and space attacked, pockets of space that originate belong to Alejandro Gomez. The attacking midfielder floats in a free role as the number 10 and playmaker.
Duvan Zapata and Ilicic form a unique partnership upfront. Ilicic looks to stretch the pitch running in behind or dropping deep to hold up play (as shown below). Zapata – a monstrous target man – sits on the defensive shoulder providing an easy outlet as both forwards make the perfect spearhead for Gasperini's rotating diamonds.
Defensive Shape and Pressing Play
Atalanta's defence starts from the front with a high press that sees every player responsible for preventing the opposition's ball progression. Atalanta hunt down possession in a systematic, man to man approach enabled by the security of a back three and high defensive line.
During the deep defensive phase both wing backs drop to form a five man defence, with two box to box midfielders protecting and a three man triangle engaging further up the pitch. You could argue Gasperini plays two formations, a flexible 3-4-1-2 during the offensive phase and 5-2-1-2 while defending, but this would be simplistic. In reality this system leans on player intelligence to execute a continuously rotating shape.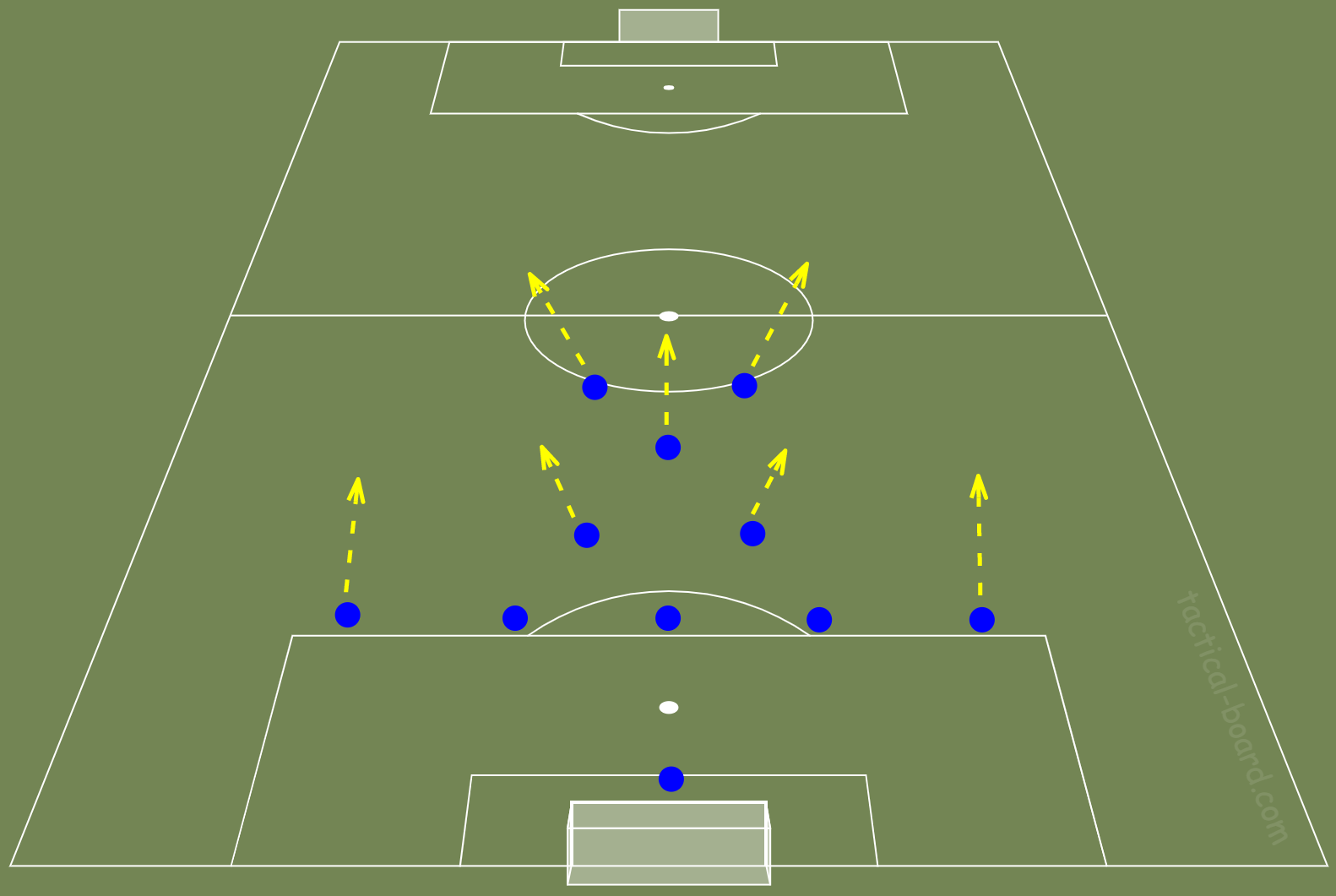 Now we have analysed Atalanta's 3-4-1-2 lets organise our thoughts before loading Football Manager.
---
Need an attacking FM20 tactic, try Knap's BEOWULF 4-4-2, we won the top flight quadruple with York City, just click here.
---
Create Real Life Tactics In Football Manager – Preparing To Implement
Research can be done by watching live games or reading tactical articles; you should analyze shape, style, player roles and try to recognise attacking patterns. Understand your teams setup both in and out of possession because this should inform every role. Plot a blueprint for your Football Manager Tactic but avoid getting caught in a web of detail. I will explain more in part two, but each player role builds the bigger picture and influences how a team interact to create space, movement and chances.
Below are the headlines for my FM20 Atalanta Tactic, I recorded each bullet point to guide me during the creation phase.
3-4-1-2 shape with wide players dropped back to WB.
Counter and counter pressing style
High defensive line and very high line of engagement
Short, snappy passing
Roles to replicate rotating diamonds
Zapata focal target man, Ilicic work the channels
AMC free role
Play out of defence
Centre backs to pass short and anchor the diamonds.
Central midfielders to shuttle supporting defence and attack
Wing backs to be aggressive and very attacking
11 very simple observations paint a clear picture and even add detail to a number of roles. The pressing style seems a simple setup. Wing Backs should work well alongside ball playing defenders and a high defensive line. Yet this system is not without challenge. I understand the movement required to create rotating diamonds but which roles and duties would replicate such play? The front two pose a problem as well; both need to drop deep yet knowing the match engine this will simply not work. And what of the AMC? How can I create the free role within a disciplined approach? Navigating such problems will be discussed in part two next weekend.
Part 2 is now available and inlcudes how to translate this anlysis into FM plus the tactics download. Click here to read part 2.

Subscribe to our Newsletter