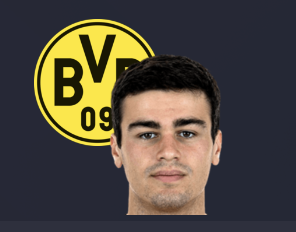 Giovanni Reyna FM 23 Wonderkid
Age: 19
Position: Central Midfielder, Right Midfielder, Left Midfielder, Central Attacking Midfielder, Right attacking Midfielder, Left Attacking Midfielder
Role: Inverted Winger, Inside Forward, Advanced Playmaker, Mezzala, Central Midfielder, Shadow Striker, Attacking Midfielder, Advanced Playmaker, Winger, Wide Playmaker, Shadow Striker
Club: Borussia Dortmund
Nationality: USA,  Portugal and England
Value: £65 million(release clause)
Hidden Potential: CA: 149 / PA: -9(150-180)
Giovanni Reyna FM 2023 Wonderkid profile in 2022

Giovanni Reyna Fm 23 Scouted for Man City in 2022
Reyna's FM 23 Wonderkid Agent Demands in 2022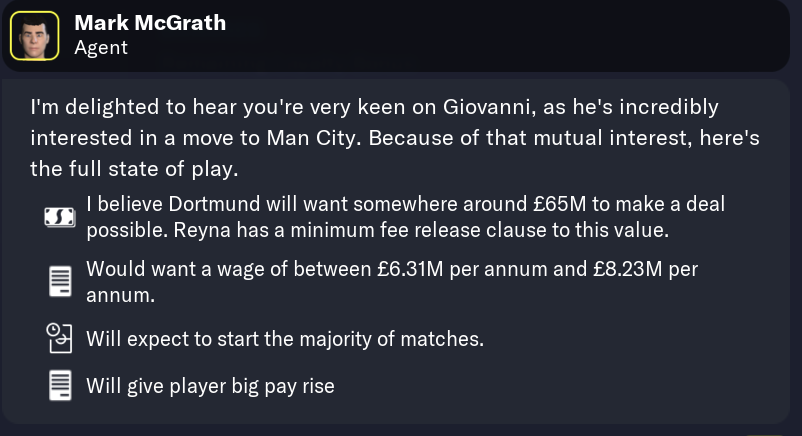 Wonderkid Giovanni Reyna profile aged 27 in the year 2030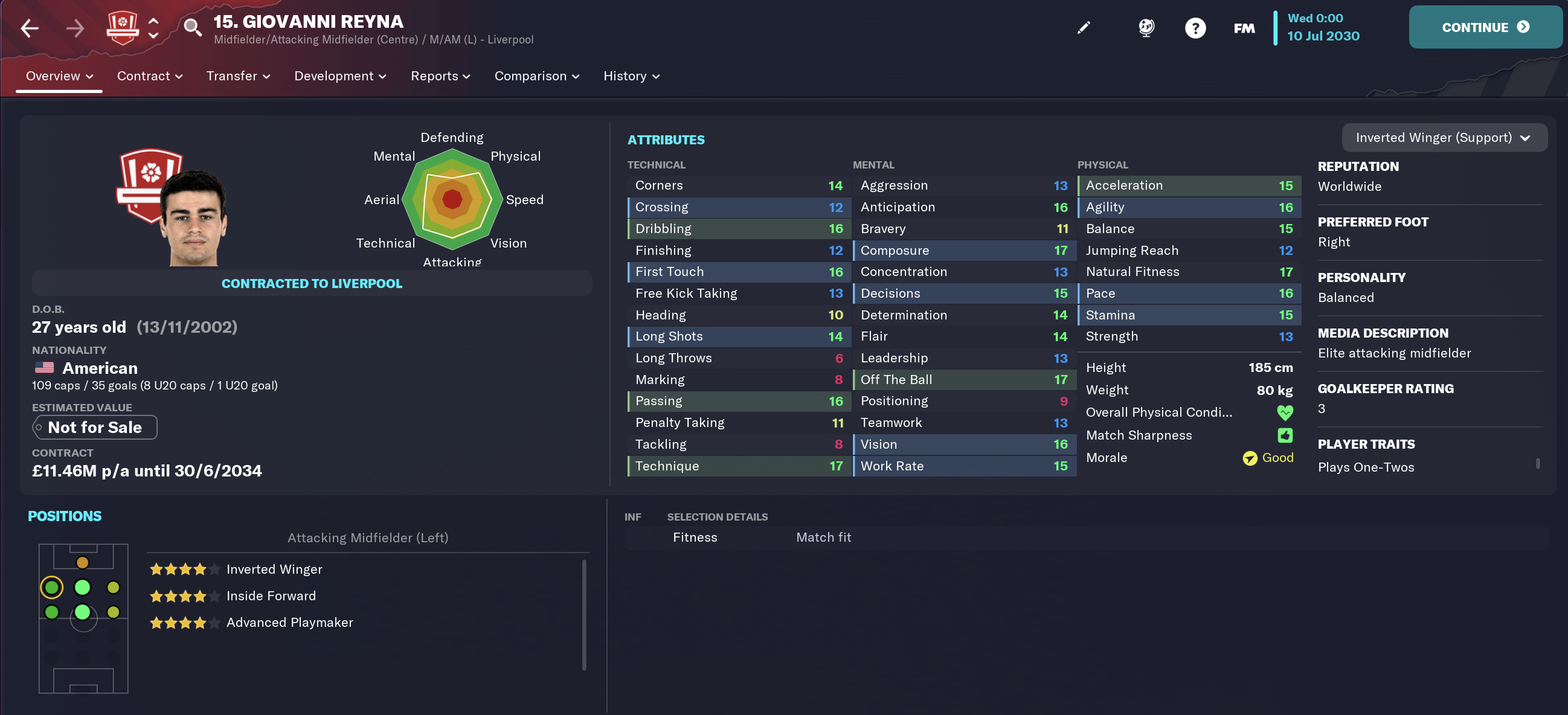 Giovanni Reyna career history until 2030
For all the best Football Manager 2023 wonderkids click here, from cheap bargains to worldclass prospects.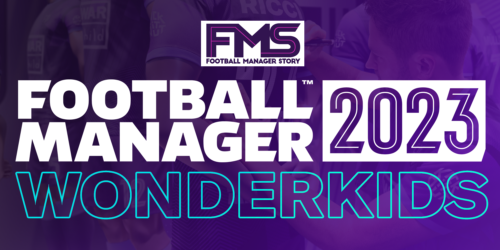 Summary
Football Manager 23 wonderkid Giovanni Reyna is ready for first team football at the beginning of the game.
I'm sure he has the potential to become an elite or world class attacking midfielder or winder.
Giovanni has outstanding technical, mental and physical to play as an inverted winger or advanced playmaker, though I would focus in improving his pace and acceleration.
The only problem I see in Reyna is his tendency to get injured, but in my save up to 20230, he didn't have any serious injury.
With an ambitious personality, an English passport and with native English language, he could adapt very easily to the Premier League.
This North American player is not cheap, you will have to pay 69M gbp cash on hand to activate his release clause.
In my test save Giovanni developed into a versatile elite midfielder who can play in several different positions who moved to Liverpool for 71M gbp in the year 2029.
After many years playing for Borussia Dortmund, he moved to Liverpool for 71M gbp for the 2029/2030 season.
My conclusion is that Giovanni Reyna FM 23 wonderkid should become an elite team player. With the caveat that he is not cheap and that he may struggle with injuries, according to the scout report.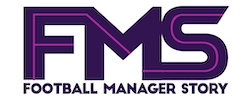 Subscribe to our Newsletter