The wait is over, Sports Interactive have announced the Football Manager 2022 release date. The latest version of the game will be released on November 9th 2021, with access to the beta available two weeks earlier.
https://twitter.com/FootballManager/status/1435966322202996746?s=20
It is the news we have all been waiting for, with fans eagerly anticipating news of the Football Manager 2022 release date and the tweet and trailer on September 9th will have felt like a last-minute winner for FM players everywhere.
FM22 Release Date
The official website declared that 'Early Access' should be available approximately two weeks prior to the November 9th launch, but add the caveat 'please note the exact go-live time may differ by platform'.
What do we know?
Basically nothing.
The trailer does an excellent job at buiilding hype and and showcasing the type of saves that have made people fall in love with the game. Helping teams like Union Berlin secure European success for the first time, or defying the odds and guiding Lille to league success despite the strength of Paris Saint-Germain.
On the website, it hints that FM22 will bring new and progressive ways to 'find your winning edge'.
You will have an opportunity to instil your footballing style – which perhaps means more control over the club vision. Any addition to this part of the game would be a welcome addition. Nothing worse than being expected to play direct football when you are a tiki-taka coach.
We are then teased with the announcement of new features and game updates will drop in late September. 
As soon as we know more, we will be back to talk about all the potential new features and break them down to what we might expect from Football Manager 2022.
Not long to wait now.
---
For all the best Football Manager 2021 wonderkids click here, from cheap bargains to worldclass prospects.
---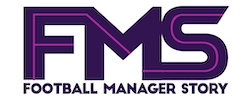 Subscribe to our Newsletter