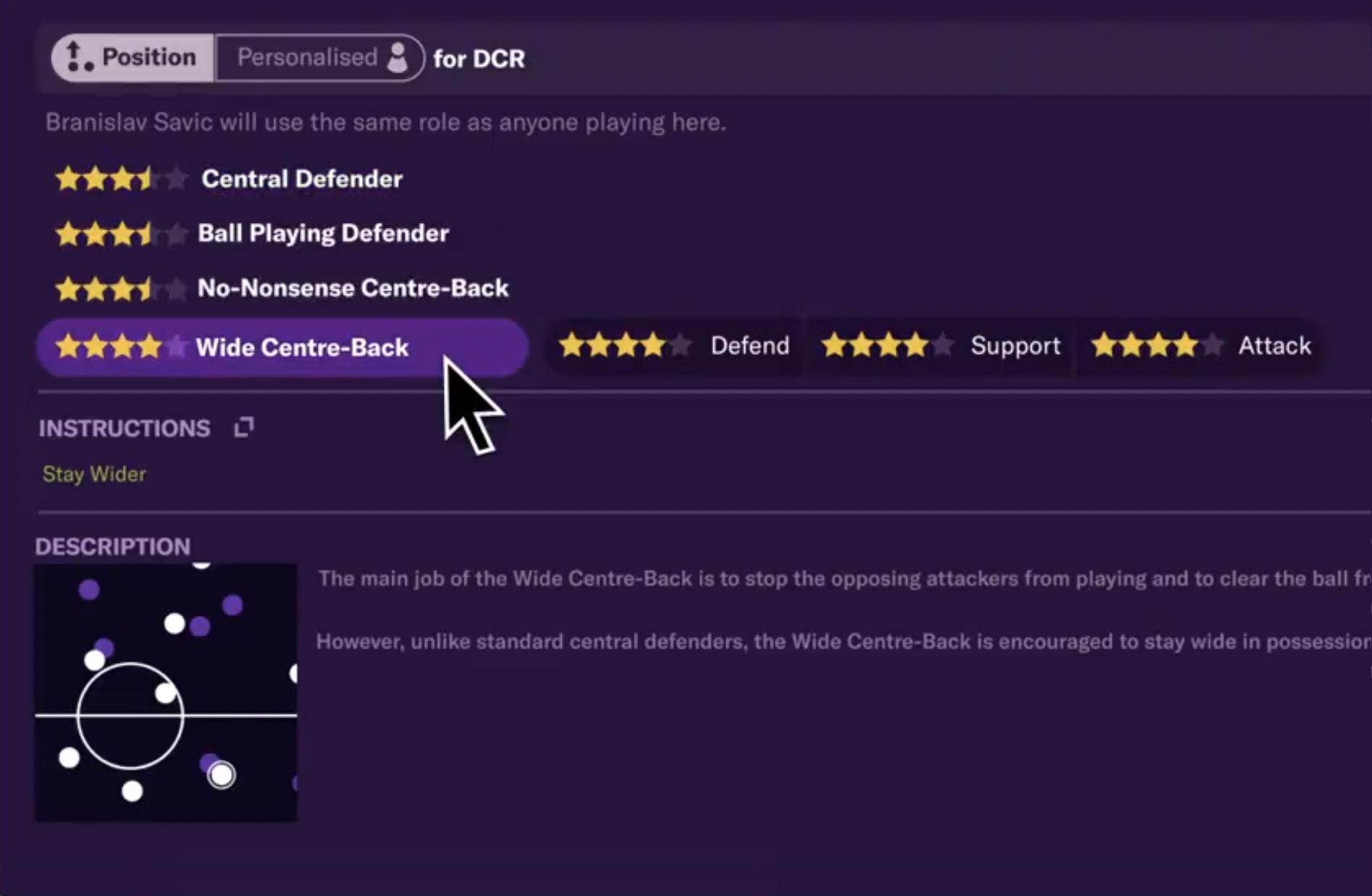 On Thursday afternoon, Football Manager dropped a new trailer and within just one minute they packed in loads of FM22 new features.
Hype mode has been properly activated.
If the first video didn't get you pumped, there was loads within the latest teaser to unpack and that's what we are here to do ahead of Football Manager 2022.
The Beta is only about two weeks away, and with no blog to back the images with more details, let's take a closer look at the potential FM22 new features, including a new mode, an expansion to the data available and a brand new position in defence.
Do we have a new play mode in FM22?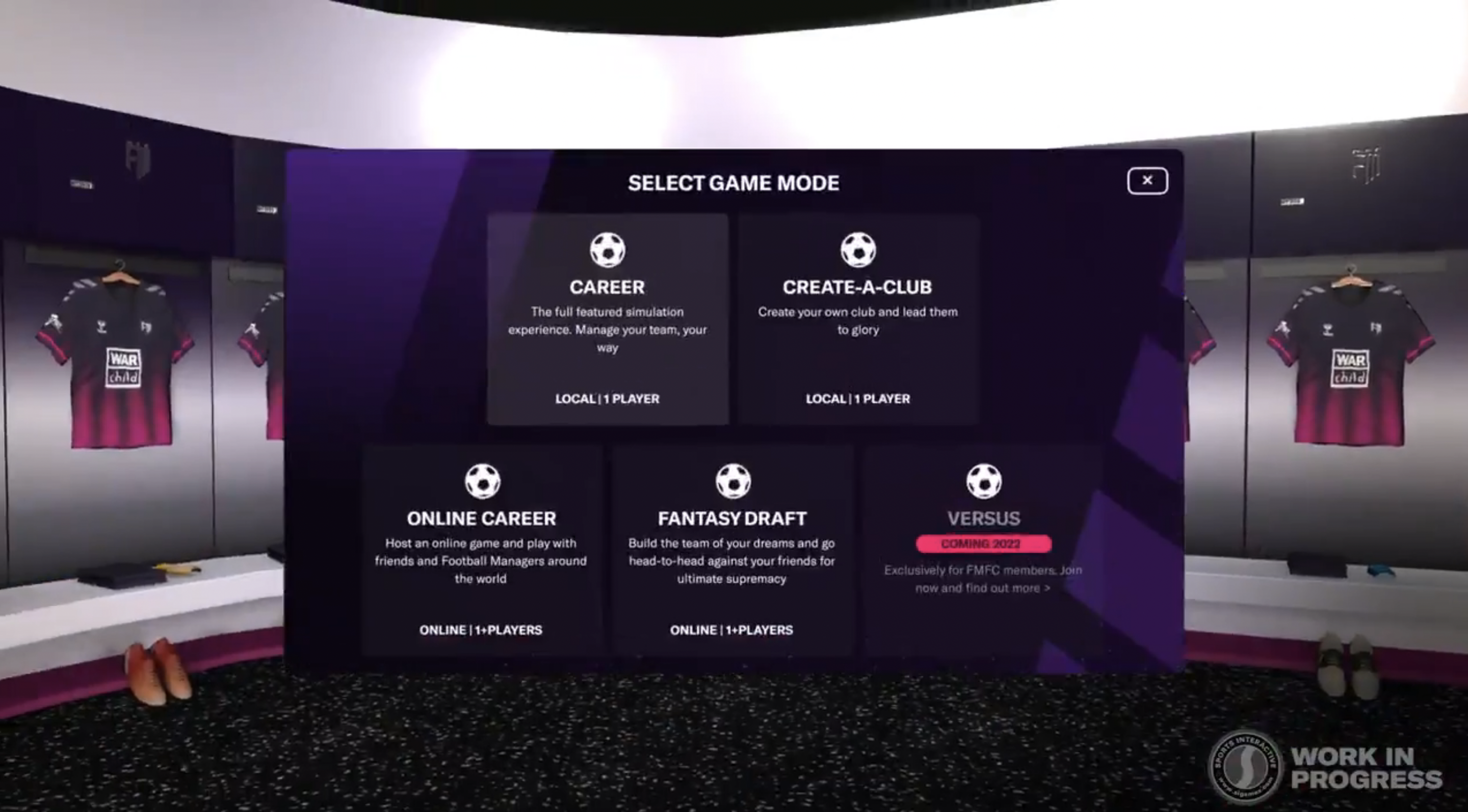 As the image says, it may not be coming until 2022, but 'Versus' mode has everyone talking. It looks like you will be to take on more members of the FM community if they are part of the FMFC.
The biggest part of this reveal is Football Manager encouraging online play between players. It is already available within the Online career mode and Fantasy Drafts – which has spawned amazing competitions like the FM Streamer Showdown – but FM22 leaning into a head-to-head mode could be a sign of a much needed improvement to this part of the game.

New Options Creating a Manager Profile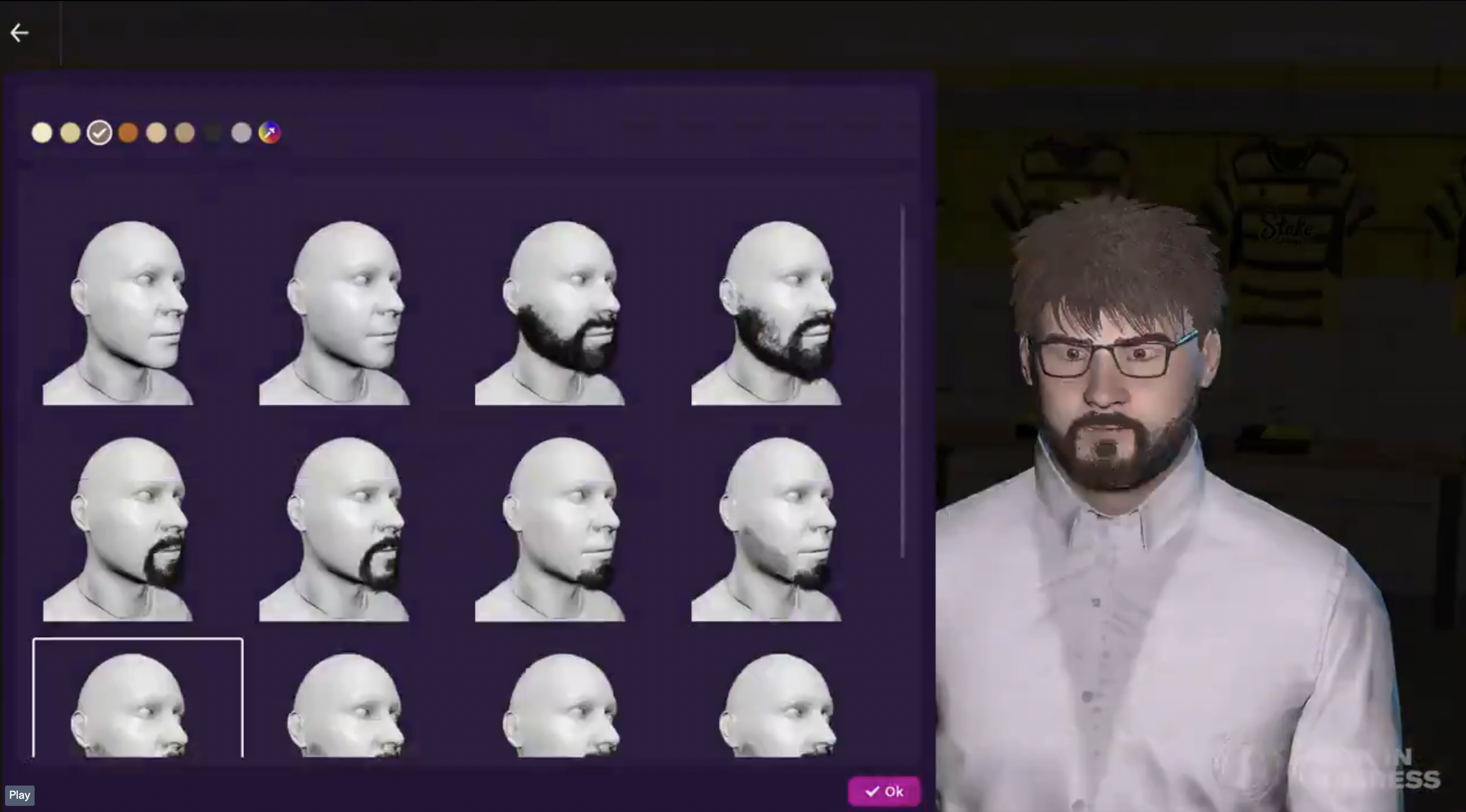 Not a huge announcement, but it was great to see what looked like new options when creating your avatar in Football Manager 2022. Any increase in the detail you can give your manager's face could also extend to the faces of the newgens. Which would be more than welcome.
FM 2022 New Features: Work Closer with Backroom Staff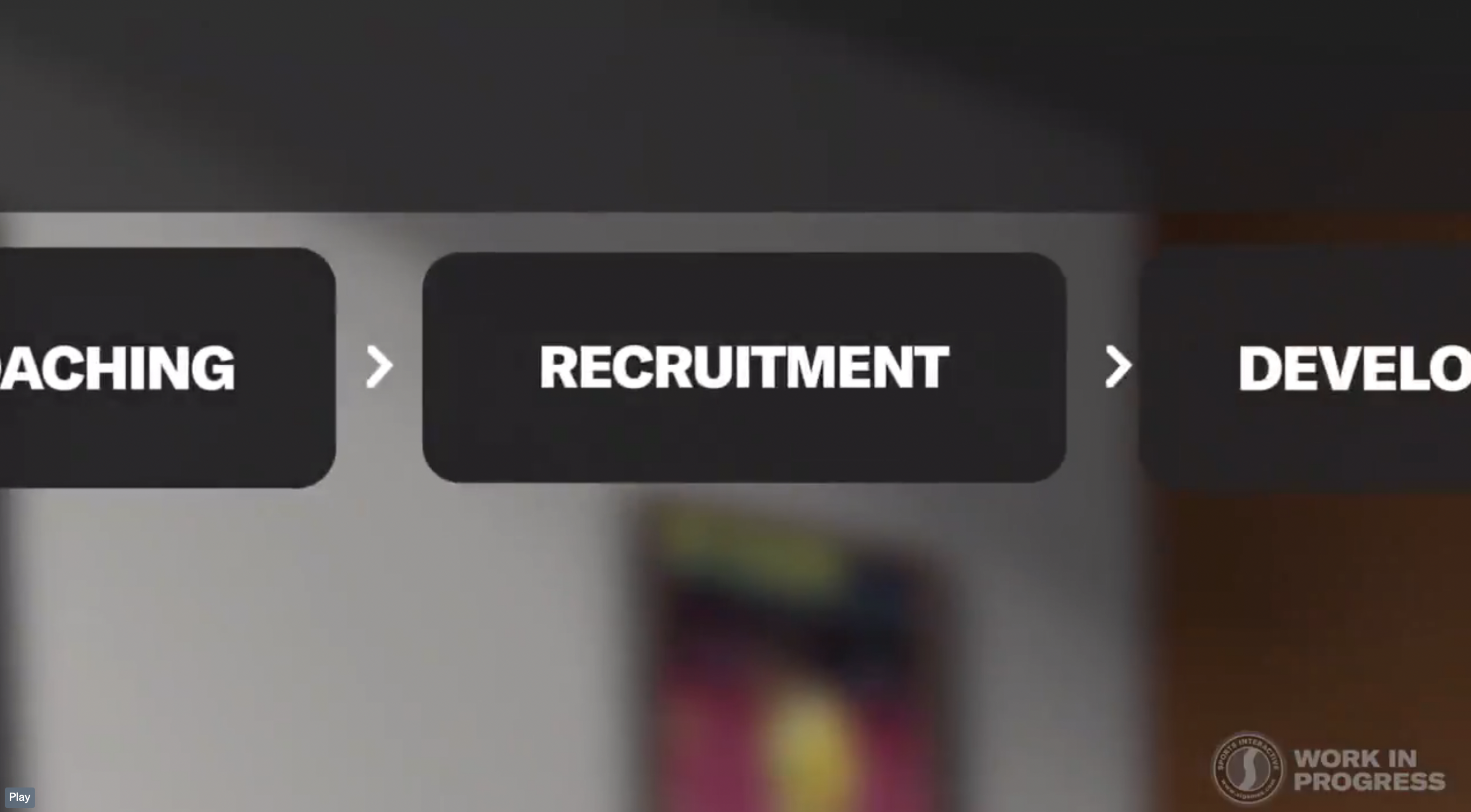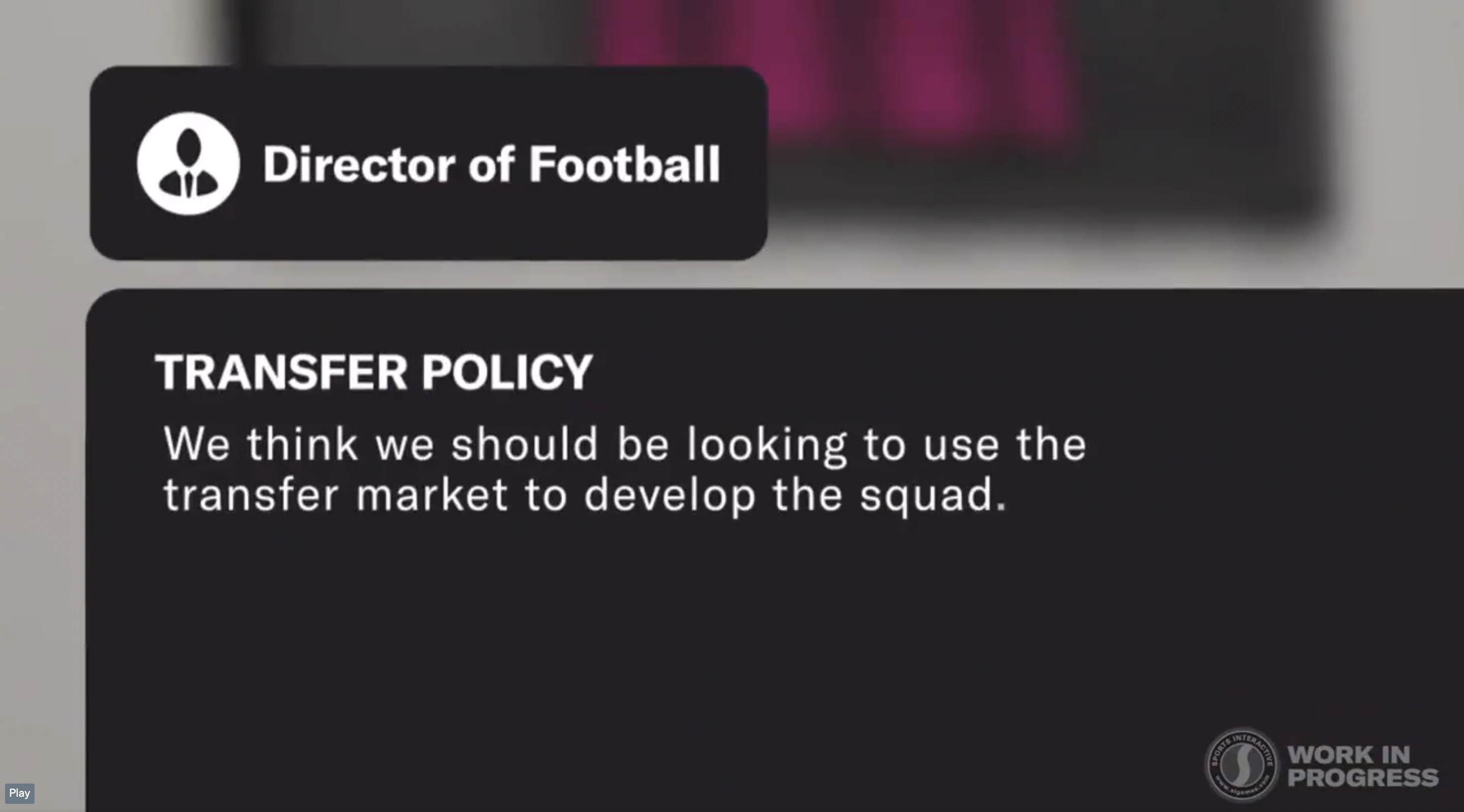 In FM21, the game added Recruitment Meetings and expanded on the roles of Performance and Recruitment Analysts, now this looks to have been extended again.
The Football Manager 2022 trailer made a big point of suggesting you will 'work closer with Backroom Staff' and the brief glimpse above suggests wholesale changes. Better and more productive meetings? Targets and conversations with the Director of Football? Both look possible.
One issue all year has been the meetings not making sense. Either if you have no money, scouts predicting your third division side sign Kylian Mbappe, or being offered Brazilians when your Club Vision says you can only sign German players.
Recruitment meetings bring your key decision makers together to establish transfer targets. Your key decision makers are the Director of Football, Chairman and Chief Scout.
These meetings essentially pave the way for scouting assignments aimed at your clubs weaknesses and areas of concern.
Transfer Window Revamp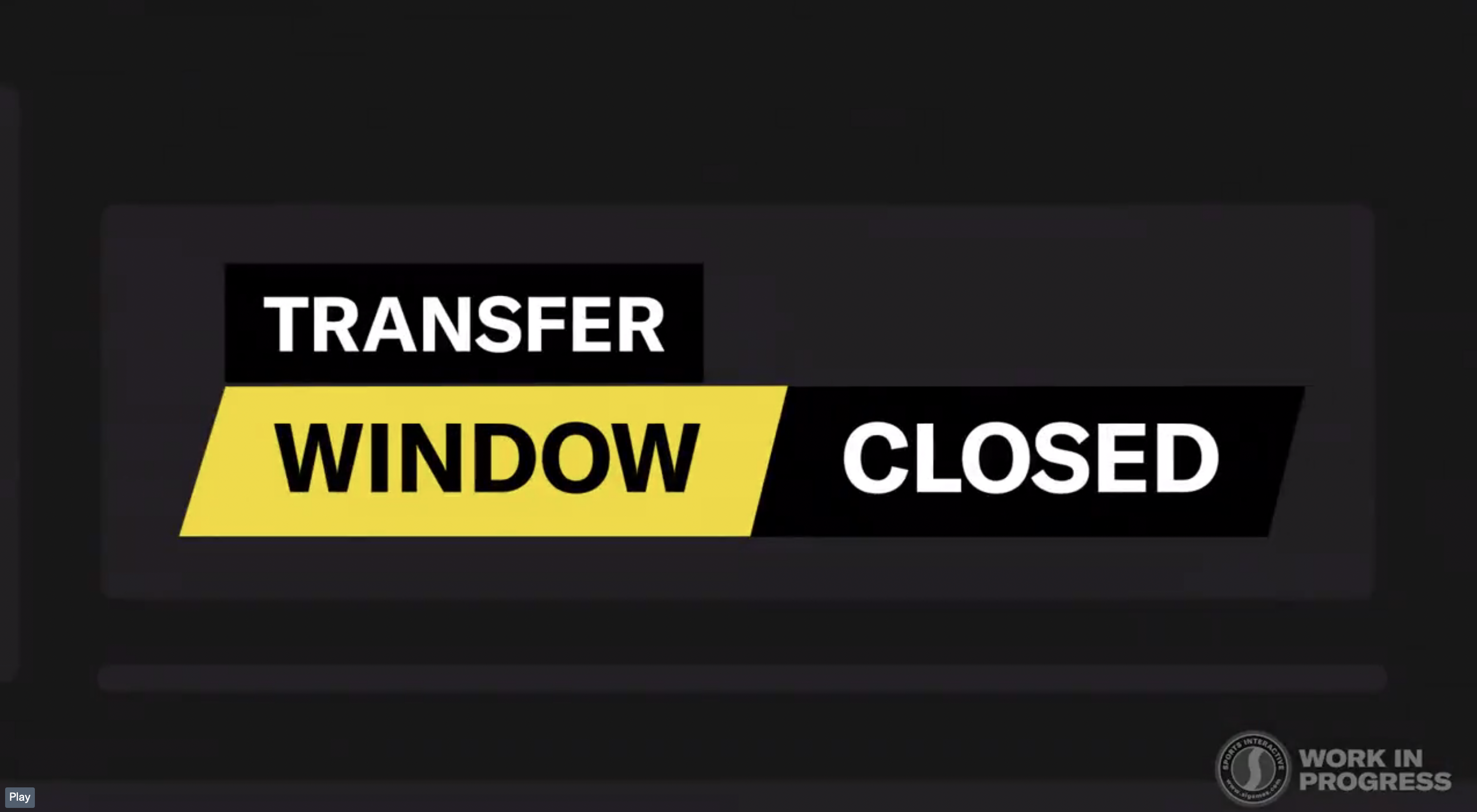 All signs in FM 2022 suggest there has been a revamp to the transfer window and there is a real feel of yellow ties, hanging out of car doors, and tuning into Sky Sports coverage.
Currently the countdown clock just ticks down and you can miss out on a player if pressing continue takes you over the deadline. Hopefully, there is more interaction and more coverage of the wheelers and dealers signing players in the dying minutes.
Offers may come in before the clock runs down and you could have a better chance of pulling off a last-minute deal.
FM22 New Features – All-new Data Hub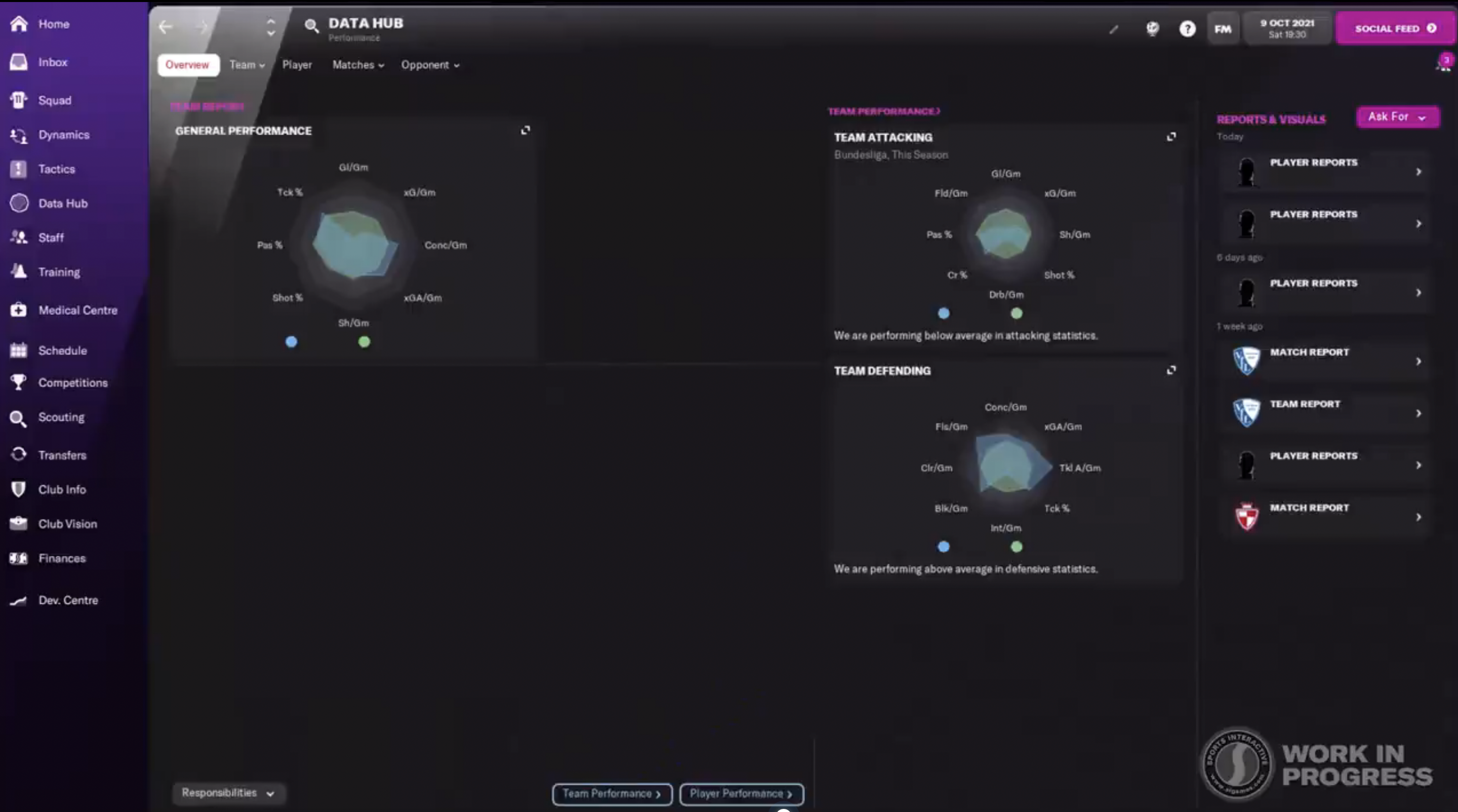 If you don't enjoy stats, numbers, spreadsheets and data, I'm not sure why you are even reading a site about Football Manager. The game is so deep into numerical information it would be weird if you were not a fan.
On Thursday we got a glimpse into the new 'Data Hub' section, and it looks like a geeky teenagers sweaty-palmed dreams.
The new look Data Hub looks like a new home for Team Reports, Player Reports and Match Reports, then building on the Analyst Reports from FM21, you have even more data in the stat maps, this time for attacking defending numbers.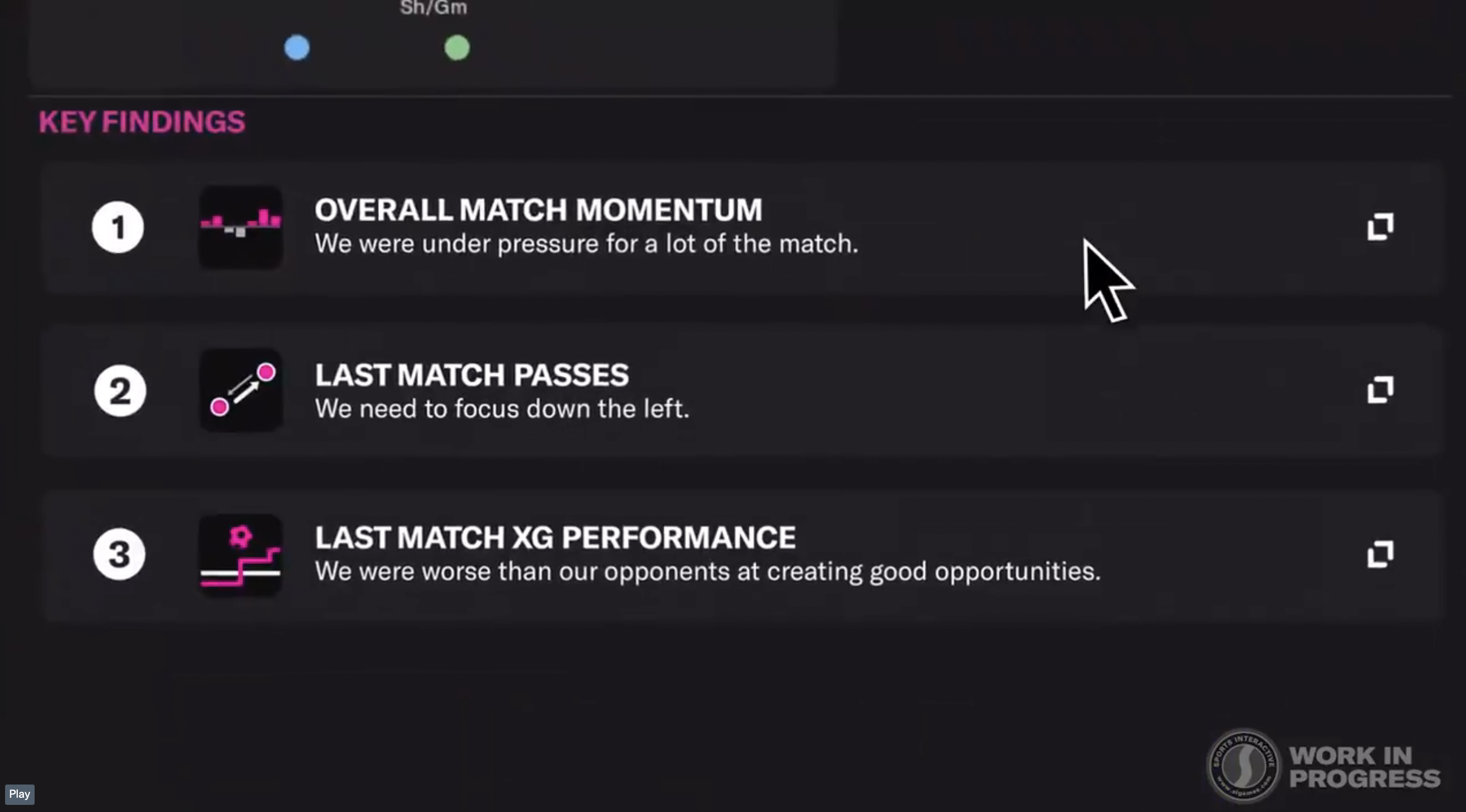 Plus, as the image above shows, the game and your staff is going to give you visual suggestions based on the data from previous matches. My chalkboard is getting steamy just looking at the above screenshot and the one below which shows the easily accessible pass maps.
This was already in the game and you could access it via the analytical report section of each game. Yet, the ease in which is pings up in the trailer is one of the best new features they have revealed.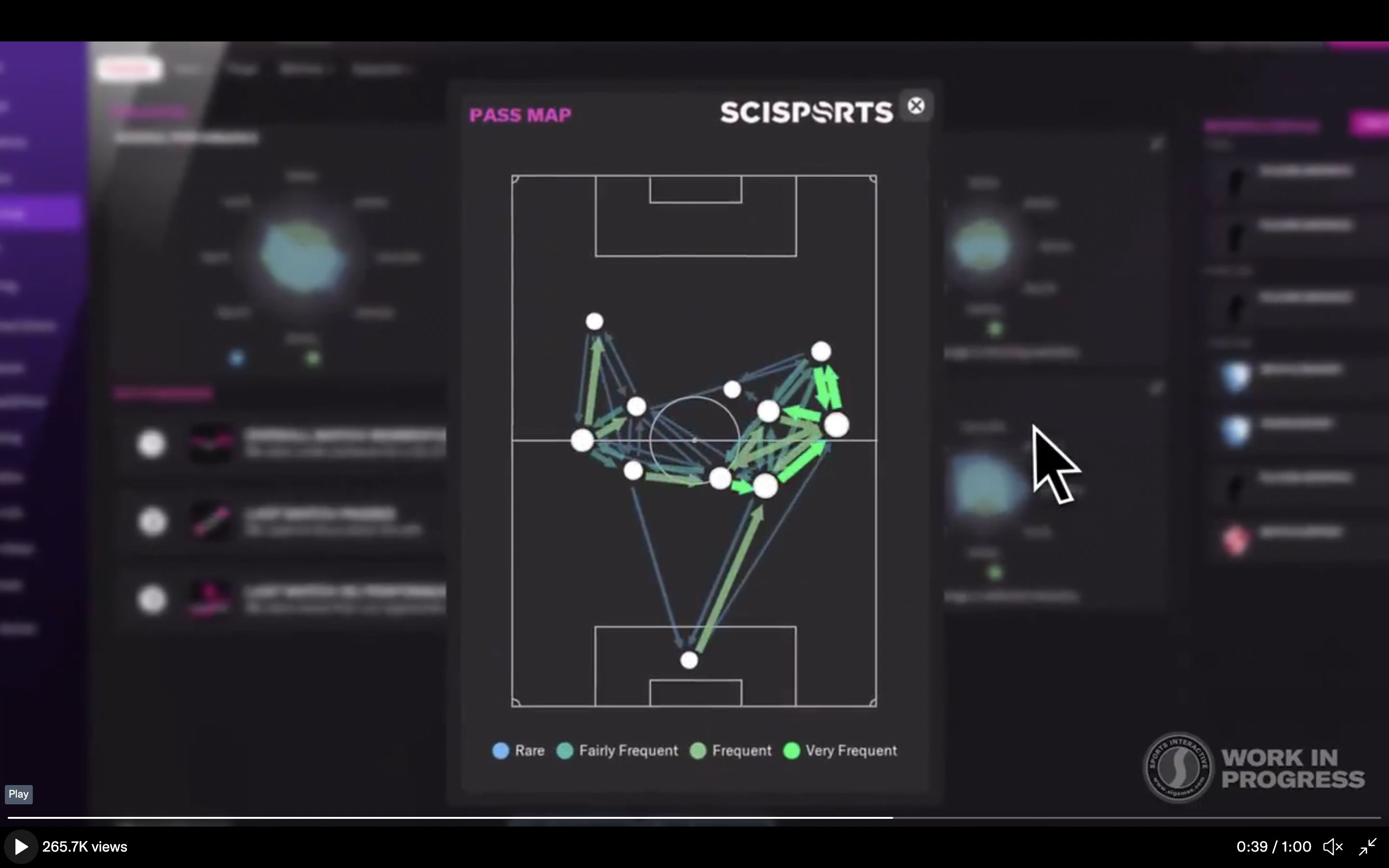 New Features FM2022 – Wide Centre Backs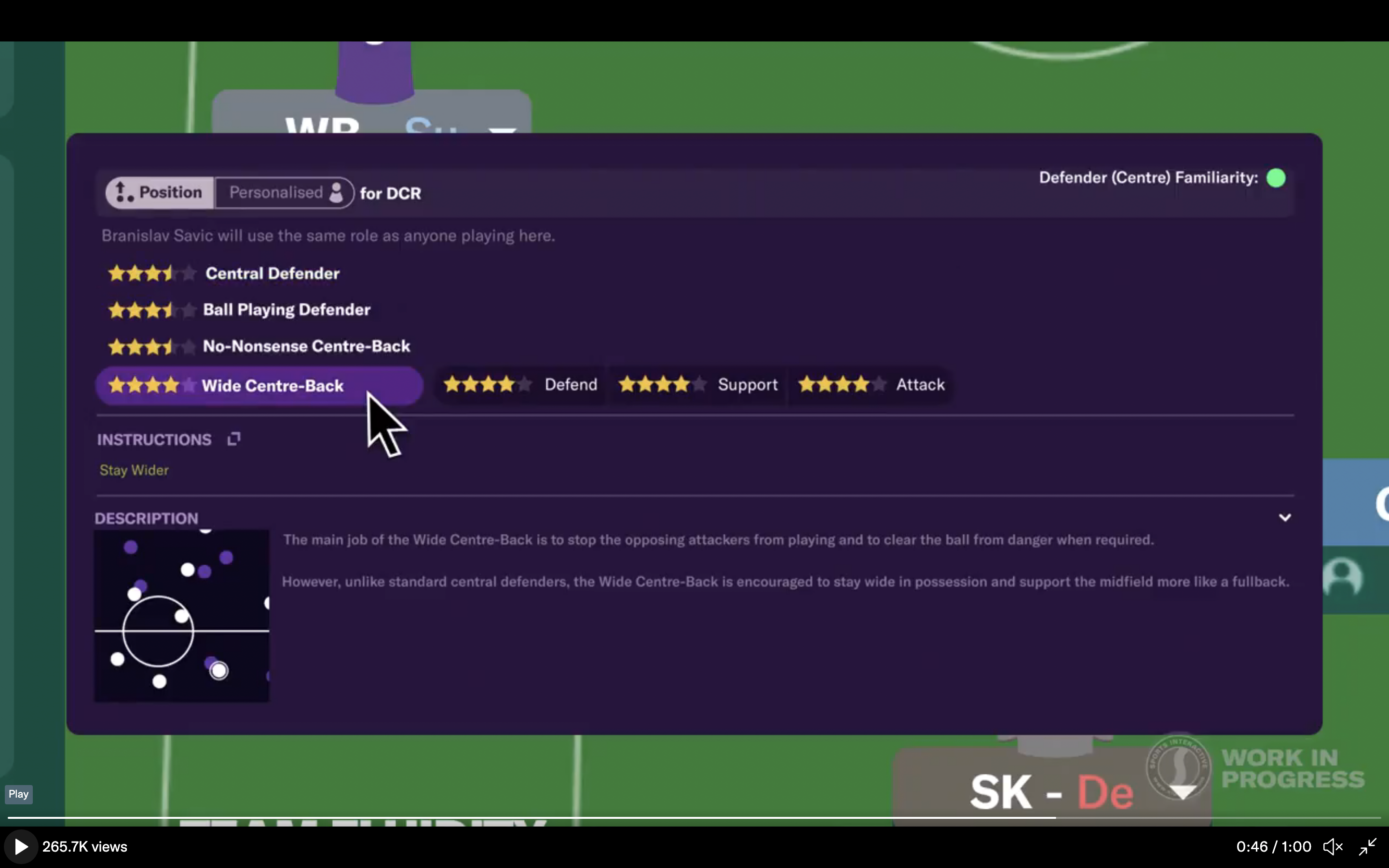 This was the big one, if the rest of the trailer didn't capture your imagination, the glimpse of a new player role got everyone talking on Social Media.
If you have tried a three-at-the-back system on FM21, you'll know it has been one of the harder one to nail down. If you play with wing-backs you can have some success, but with midfielders, the back three can be exposed.
Now, you have the option to ask your left or right CB to 'stay wide in possession and support the midfield like a fullback'. The option to stay wide in possession was already in the player instructions, but this looks to suit players like Harry Maguire or Virgil van Dijk, who can push out of the defence with the ball.
The Libero can already do this, but now you can build an overload down one side. The options included with this new position are going to be great fun to explore.
What do you think of the FM22 new features you have seen in the screenshots? What is your favourite? Let us know in the comments and social media.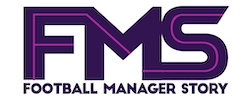 Subscribe to our Newsletter