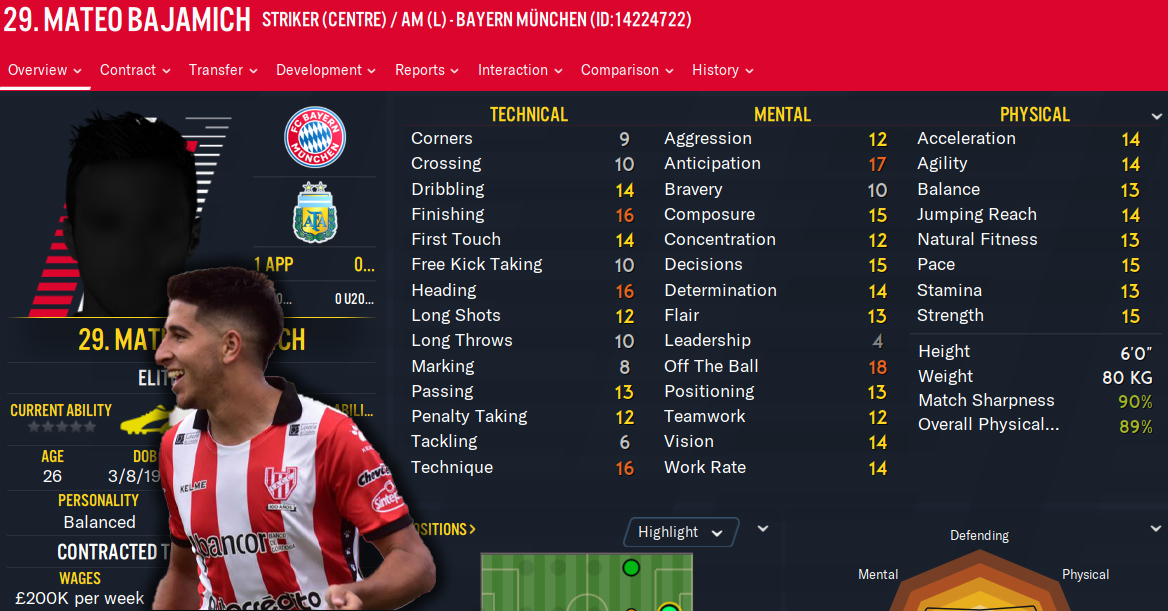 Mateo Bajamich
Age: 19
Position: ST
Role: Poacher, Advanced Forward, Deep Lying Forward, Pressing Forward, Target Man
Club: Instituto
Nationality: Argentinian
Value: 925K
Price tag: £3.2 million (patch 20.4)
Hidden Potential: CA: 118 / PA: -8 (130-160)
---
Mateo Bajamich profile in 2019 (after starting new game, 20.4)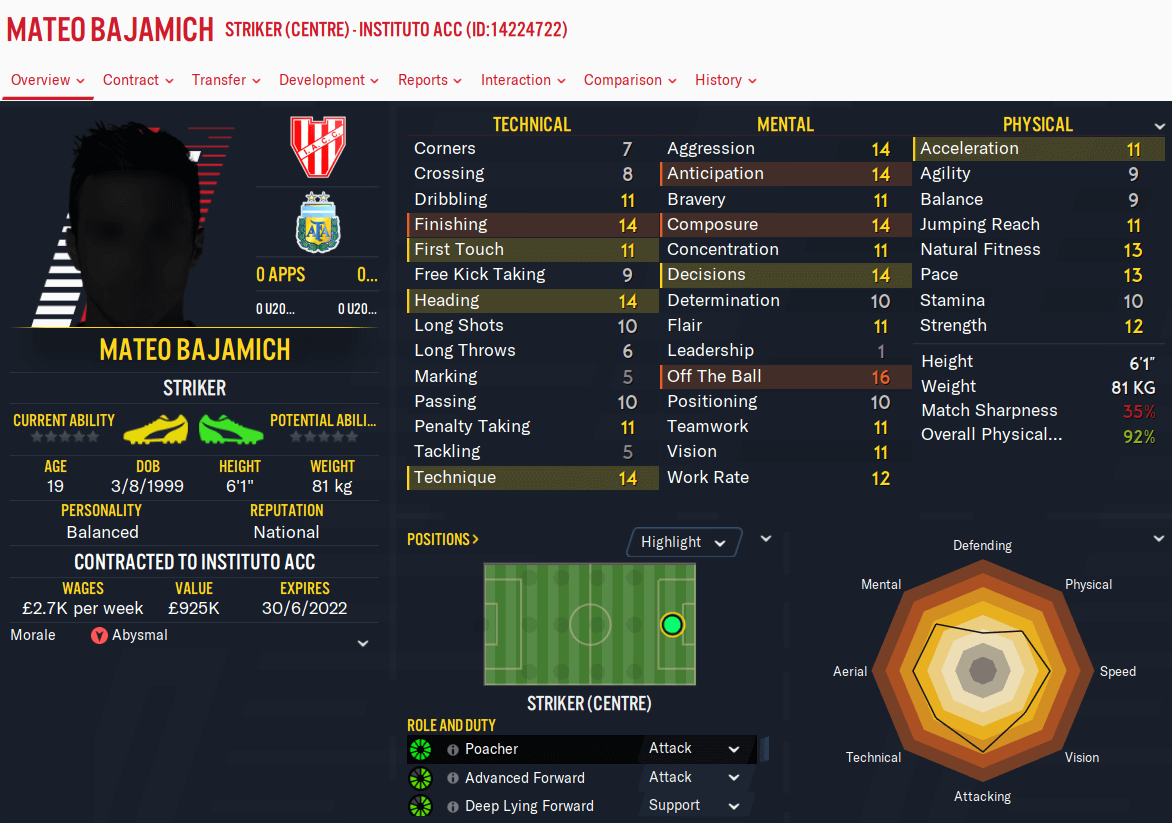 Mateo Bajamich profile aged 26 in the year 2026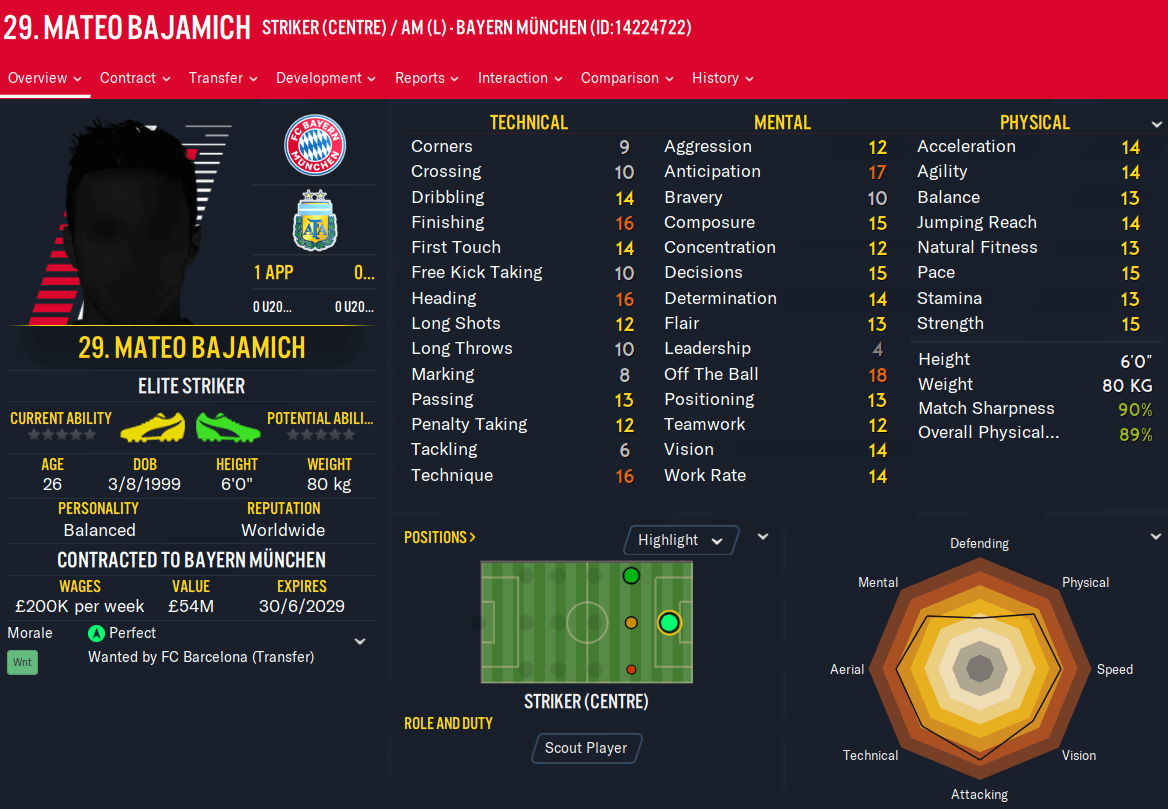 ---
Want to develop monster wonderekids? Find out how with our Football Manager Youth Development Guide here
---
Mateo Bajamich career history until 2026

Pros
Great goal scoring instincts

Anticipates and finds space very well

Good all round technique

Versatile striker capable in various roles

Well priced at £3.2 million
Cons
Flexible potential which could be a tad low in some saves

Balanced personality and average Determination

Lack of raw speed and athleticism

Will not get a work permit in England
---
Need an FM20 tactic? Try Concerto, an attacking 4-2-4, we won the Premier League with Everton, just click here.
---
Summary
Mateo Bajamich is one of those rare hidden gems, he doesn't look like much but with decent potential and the right club can develop into a goal machine.
£3.2 million is cheap for a potentially elite striker and at 19 years old Bajamich has a nice mix of current ability and growth. In my test save the Argentine developed 18 off the ball, 17 anticipation, 16 technique, finishing and heading complimented by good pace, acceleration and jumping reach.
Bajamich is a poacher by trade but enjoys a great attribute mix and all round game. He enjoyed a cracking career throughout my test save averaging a goal every other game in Italy, Argentina and Germany for the likes of Udinese, Boca Juniors and Bayern Munich.


Subscribe to our Newsletter