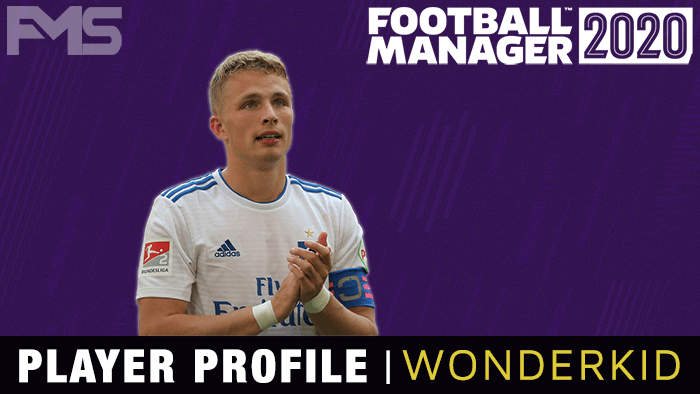 Fiete Arp
Age: 19
Position: ST
Role: Deep Lying Forward, Pressing Forward, Advanced Forward, Poacher
Club: FC Bayern II
Nationality: German
Value: £2.8 million
Price tag: £12 million (patch 20.1)
Hidden Potential: CA: 118 / PA: 167
---
Fiete Arp profile in 2019 (after starting new game, 20.1)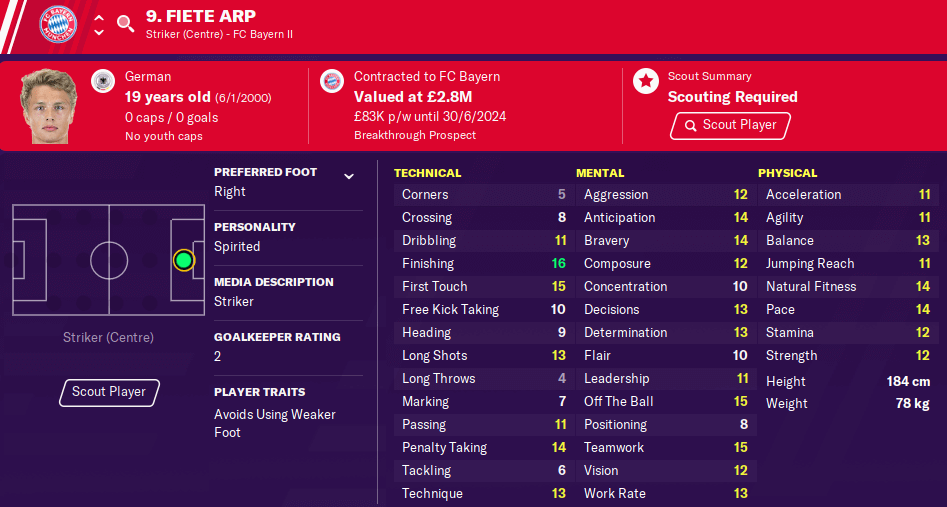 Fiete Arp profile aged 26 in the year 2026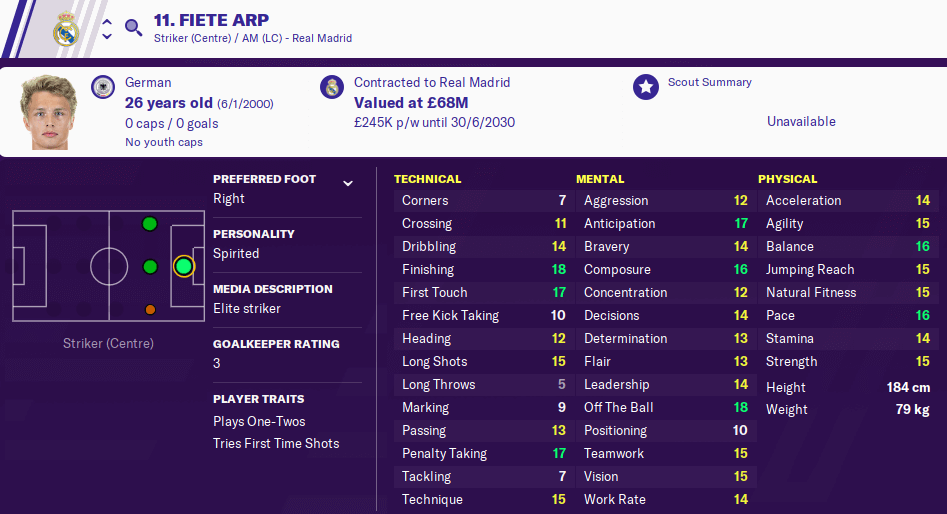 Fiete Arp career history until 2026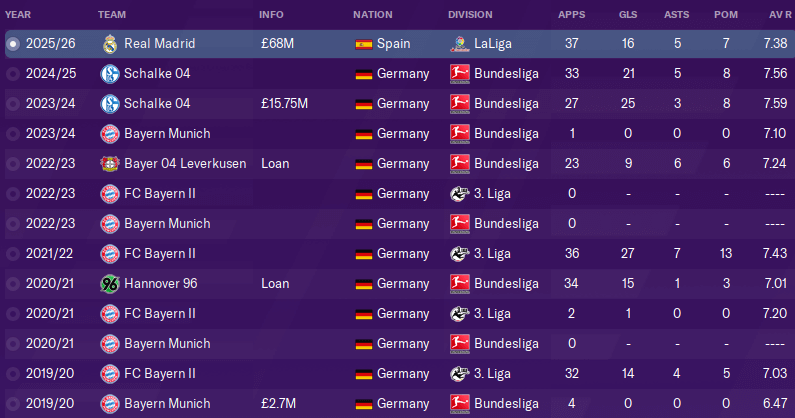 Summary
Many will remember Fiete Arp as a breakthrough wonderkid from last year. The German returns for FM 2020 with fixed potential and when reached its a site. Our test save is testament to this, when given game time Arp sustained an excellent goals per game tally.
Any striker capable of 17 and above for finishing, touch, anticipation and movement is a threat. Fiete is an all rounder, capable as deep lying forward, advanced forward and poacher roles. Get this kid in front of goal and let him do the rest. That fixed potential is higher than most flexible prospects will ever reach.
£12 million is a steal for me, but prying the 19 year old away from Bayern could be difficult.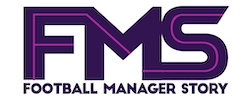 Subscribe to our Newsletter