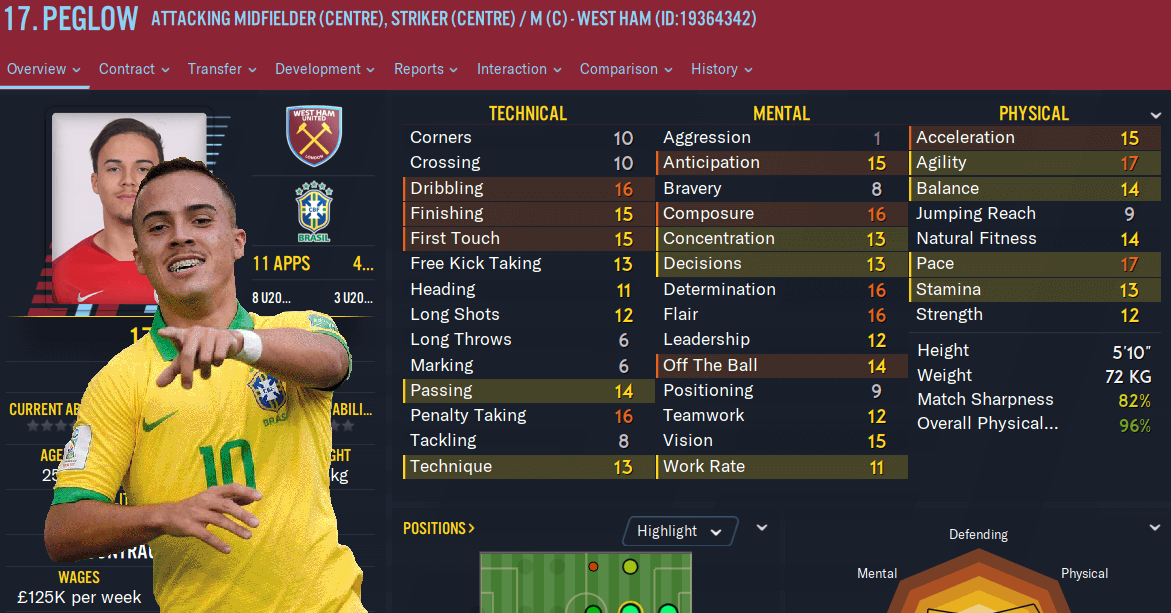 Peglow
Age: 17
Position: AMC/ST
Role: Shadow Striker, Attacking Midfielder, Advanced Playmaker
Club: Internacional
Nationality: Brazilian
Value: £70K
Price tag: £2.1 million (patch 20.4)
Hidden Potential: CA: 99 / PA: -8 (130-160)
---
Peglow profile in 2020 (after starting new game, 20.4)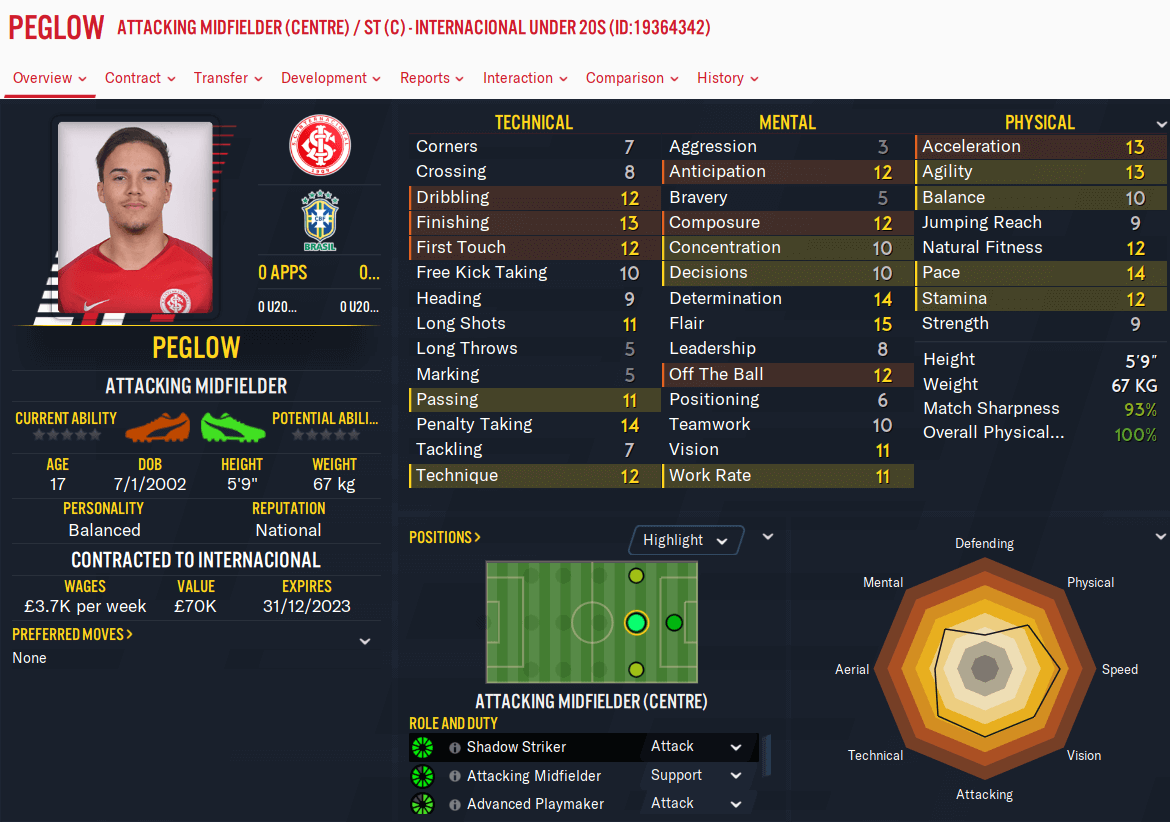 Peglow profile aged 25 in the year 2027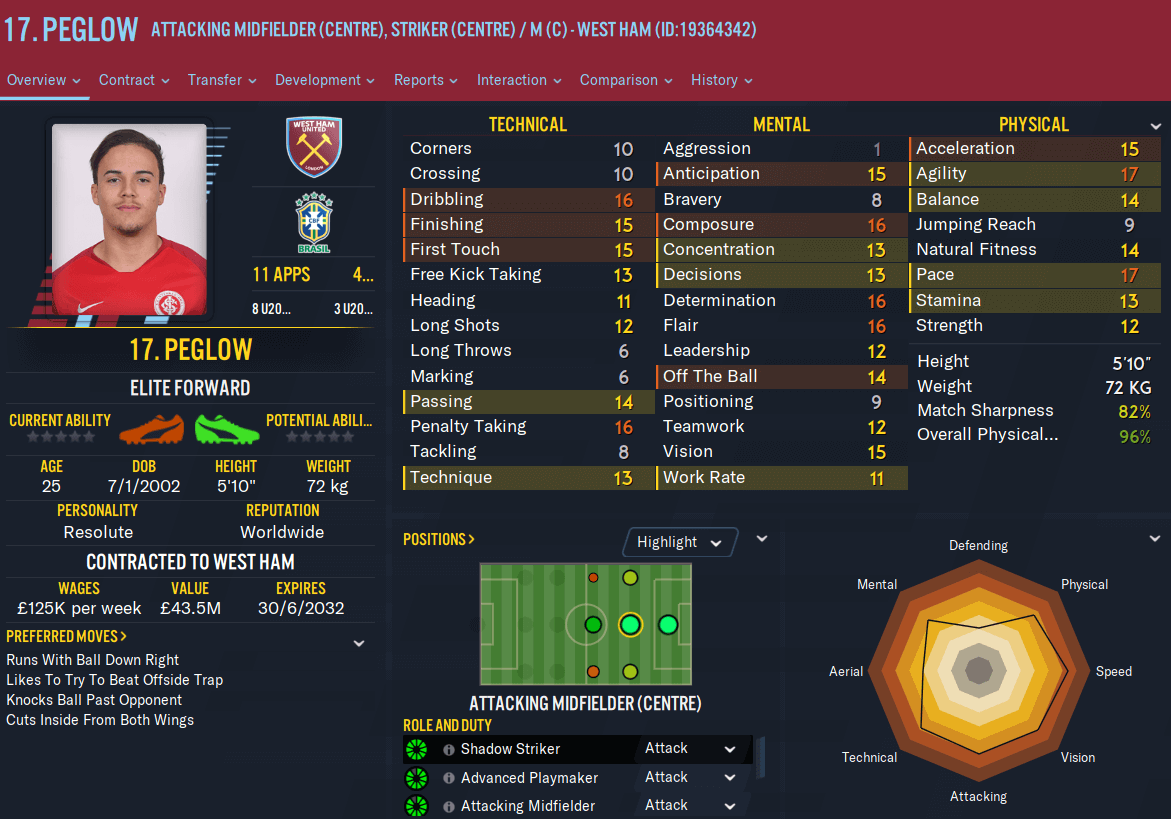 Peglow career history until 2027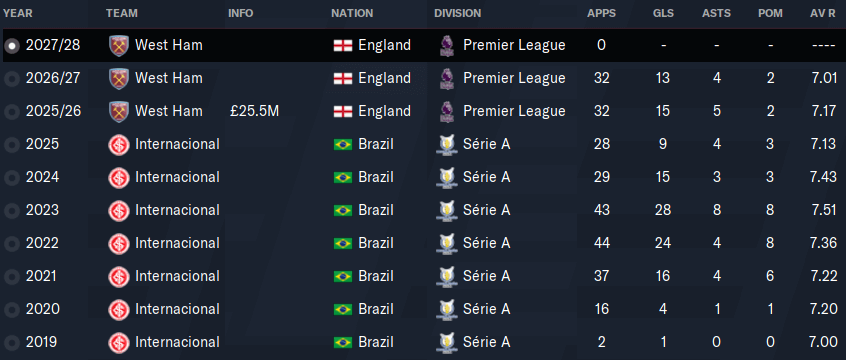 Pros
Great all round Technical ability

Good finisher

Athletic, fast player

Skilfull

Very cheap
Cons
-8 flexible potential a little low

Lacks Bravery and Aggression
---
For all the best FM20 wonderkids click here, from cheap bargains to worldclass prospects.
---
Summary
Peglow is a quick, skilfull, attacking midfielder from Brazil capable of becoming an elite wonderkid. With fantastic flair, pace, acceleration, agility and finishing this kid can also be converted to an out and out forward.
I like the Brazilian's versatility while initial concerns over his personality are short lived; he falls just shy of the resolute description which is great for development. During my test save Peglow grew into quite the forward scoring 125 goals from 263 games including a great return in the Premier League for West Ham. By 2027 Peglow is 25 years old and looks quite the player with lightening speed and feet to both create chances and tuck them away.
£2.1 million is a steal for such potential but that flexible rating does mean he may not rich such lofty heights in every save.

Subscribe to our Newsletter