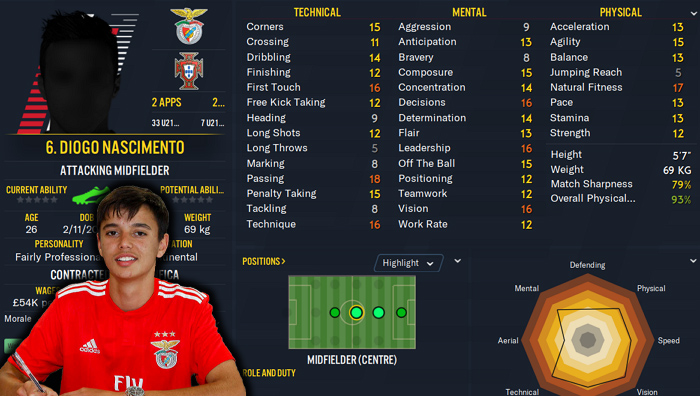 Diogo Nascimento
Age: 16
Position: AMC
Role: Enganche, Attacking Midfielder, Advanced Playmaker
Club: Benfica
Nationality: Portuguese
Value: £4.5K
Price tag: £3.5 million (patch 20.4)
Hidden Potential: CA: 85 / PA: -8.5 (140-170)
---
Diogo Nascimento profile in 2019 (after starting new game, 20.4)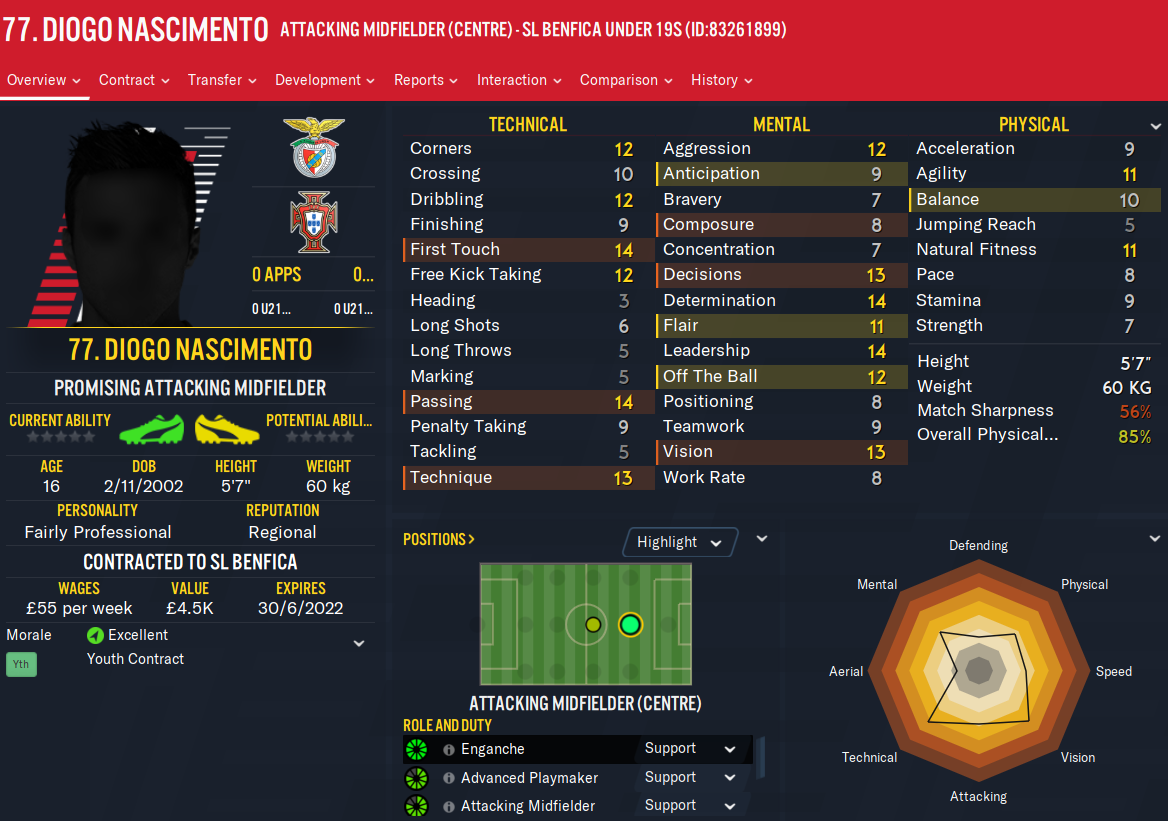 Diogo Nascimento profile aged 26 in the year 2029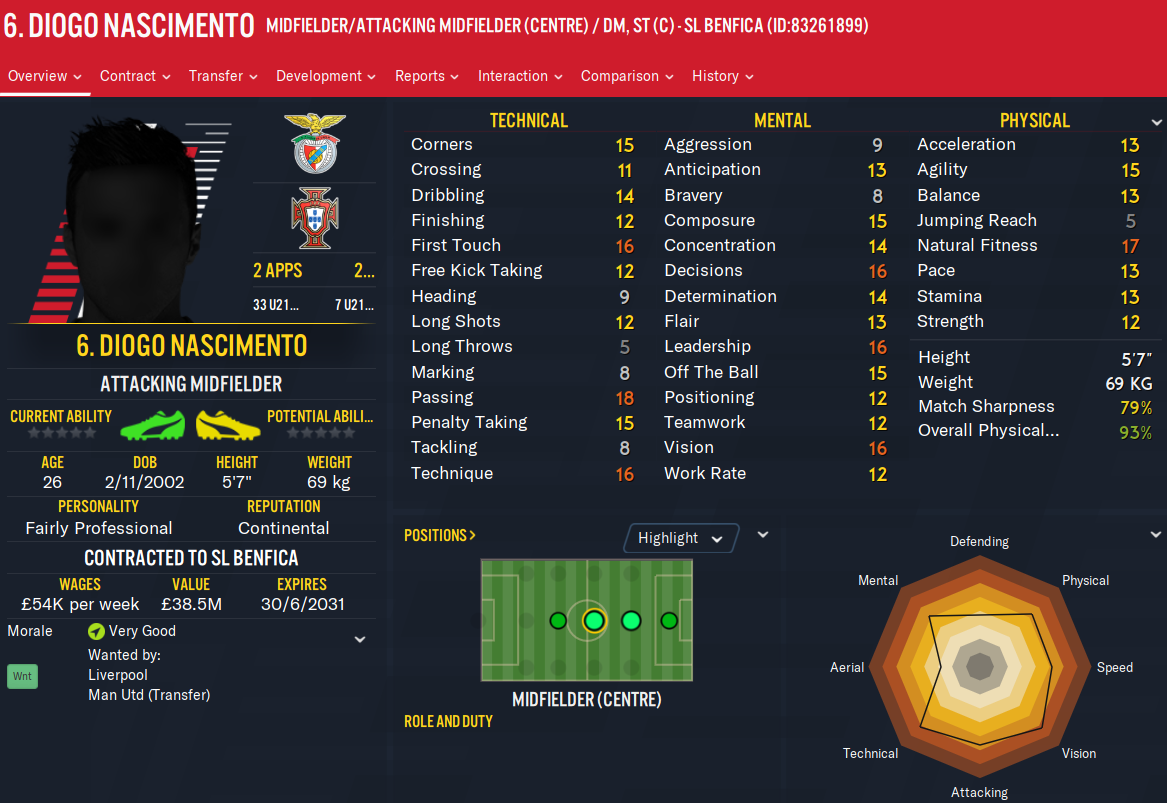 ---
Want to develop monster wonderekids? Find out which player personalities aid development here
---
Diogo Nascimento career history until 2029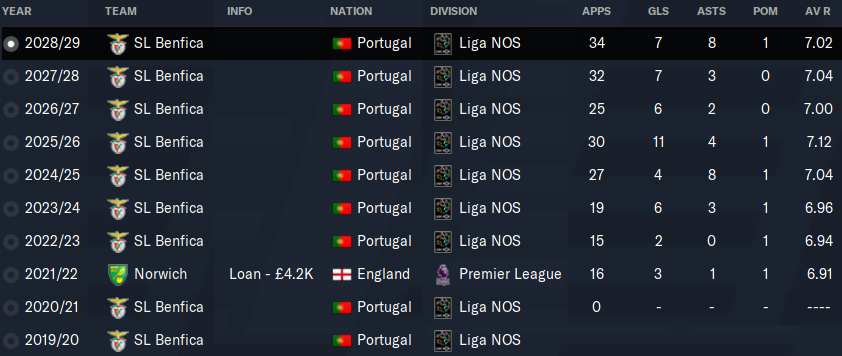 Pros
High potential ability topping out at 170

Exceptional ability on the ball

Can be re-trained to MC

Fairly professional personality will aid growth

Very cheap
 Cons
Low current ability

Awful defensively (not important for the role he fills)

Poor physical attributes
---
Need an FM20 tactic? Try Concerto, an attacking 4-2-4, we won the Premier League with Everton, just click here.
---
Summary
Pound for pound one of the best buys in Football Manager 2020, Nascimento is a playmaker with fantastic passing range and bags of potential. At just 16 years of age Diogo posseses good technique, raising his overall technical bar and the ideal mental base for an AMC.
Poor physical attributes are a concern but when used in the playmaker role, only balance and agility count. A Professional personality will aid growth which proved the case across many of my saves and at £3.5 million he could prove a Worldclass wonderkid for a very reasonable price.
In my future screenshots Nascimento developed 18 passing, 16 technique, 16 vision, 16 decisions and 16 first touch, a passing maestro of the highest order.


Subscribe to our Newsletter