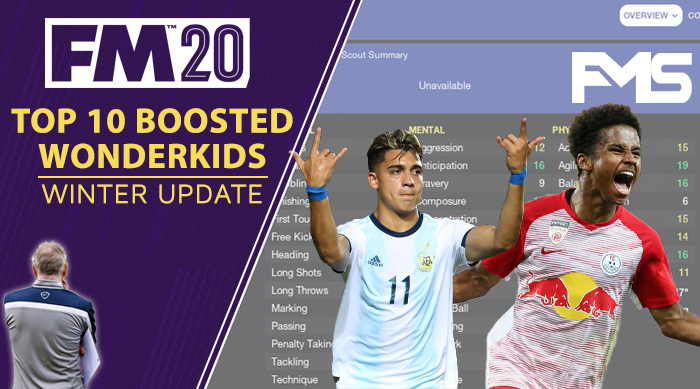 Top 5-7 Boosted FM 2020 Wonderkids
Numbers 7 to 5 of our Football Manager 2020 wonderkids focus on a mix from the Premier League to Belgium and Goalkeepers to playmakers.
7 – Alexis Mac Allister | 20yo | AMC | PA: 159 from 150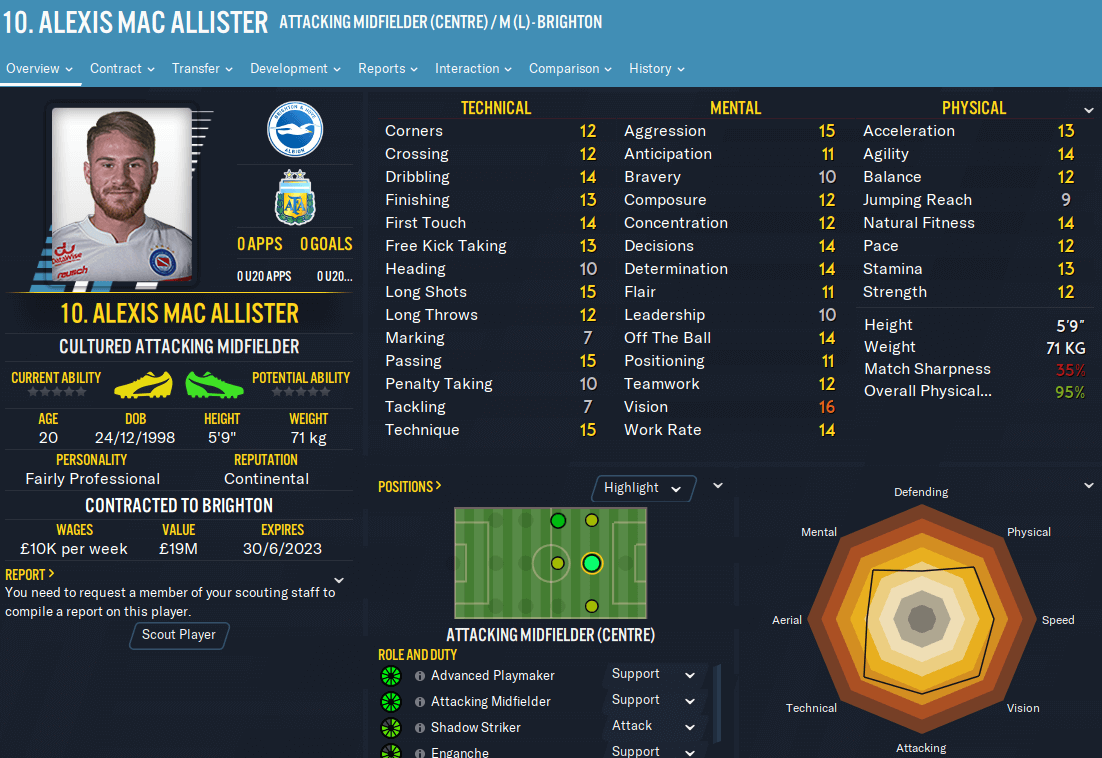 FM have upgraded Mac Allister's potential and attribute mix. A well rounded midfielder this kid can pass with great vision and technique but I like his agility, speed and dribbling also. Add a fierce long range drive and high work rate for one of the most desireable wonderkids in FM20. Many will curse the £32 million price tag but this could drop should Brighton go down.
6 – Gabriel Martinelli | 18yo | AML/ST | PA: 161 from -8 (130-160)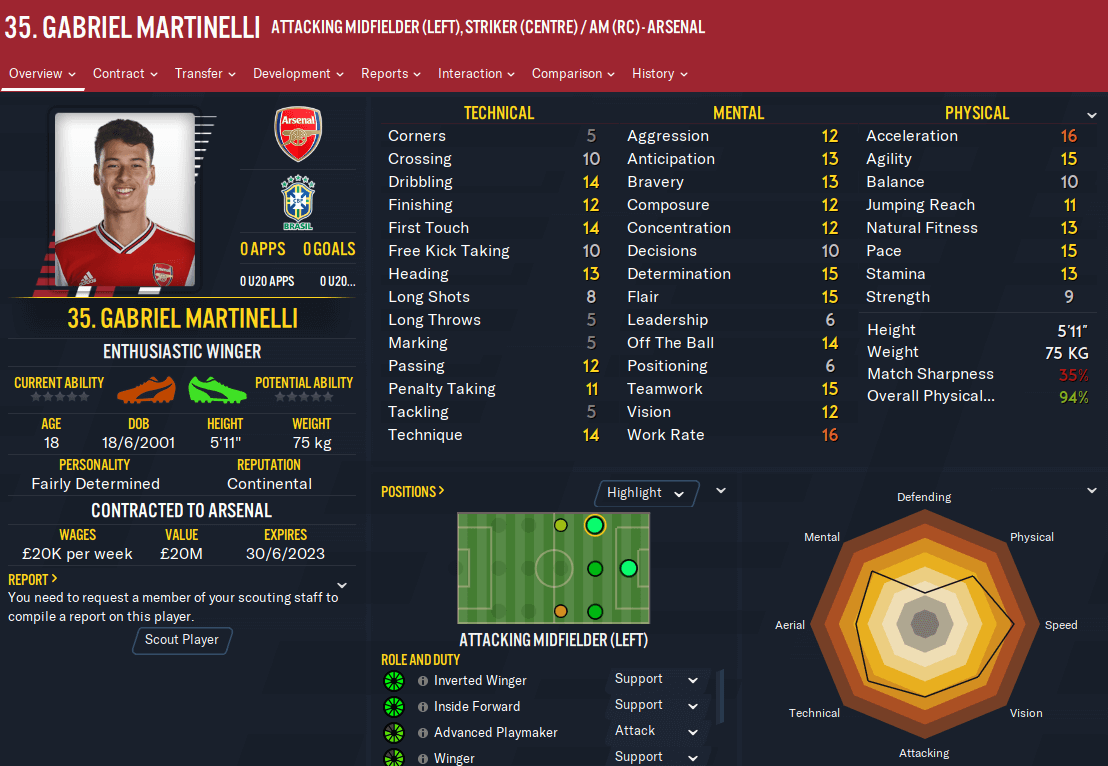 Many may have predicted this increase, Martinelli enjoyed a great spell under Arteta and sees his potential increased from -8 to 161. Some will question his inclusion but remember -8 (Gabriel's old PA) is a flexible rate of 130-160 and will very rarely hit the top end. Speed, work rate, technique, ability on the ball and flair make this kid a corker and fitting for any system. Arsenal's £40 million asking price isn't something to write home about I'm afraid.
5 – Vandevoordt | 17yo | GK | PA: -9 (150-180) from -8 (130-160)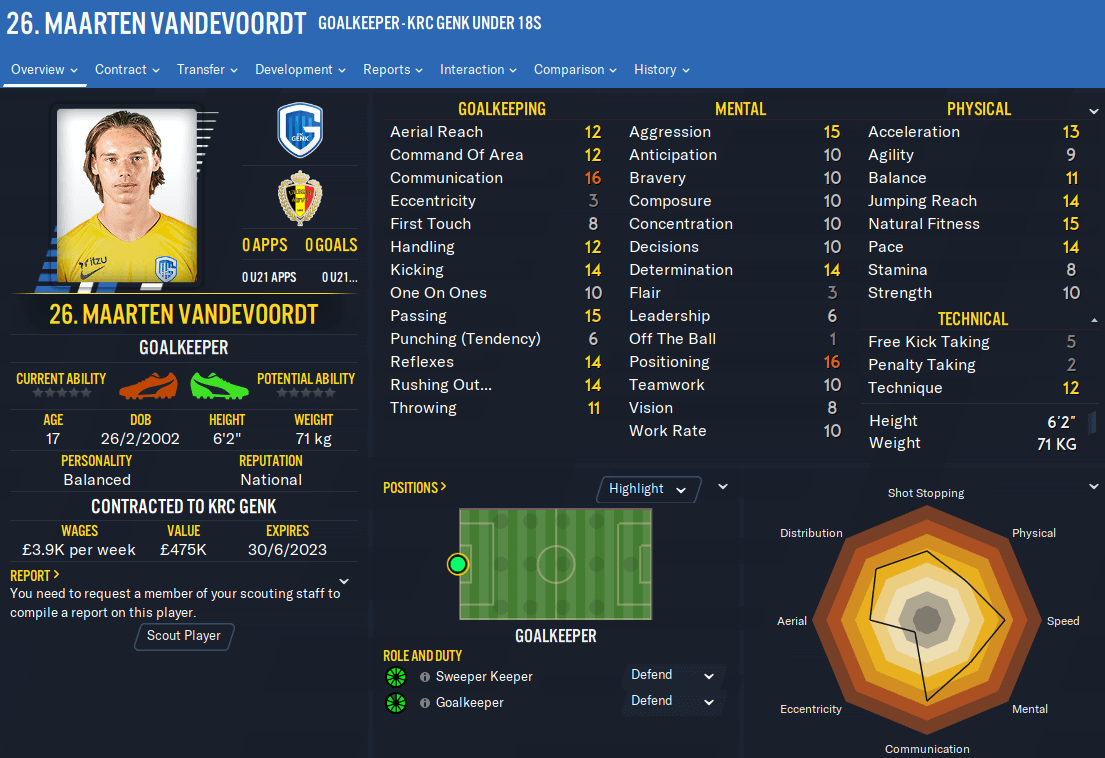 Now a kid coming from left field, not many will have seen Vandevoordt coming. A goalkeeper just 17 years of age SI must see something boosting his potential from -8 to -9. The kids got great all round ability and a balanced personality so worth the £16 million price tag in my opinion.

Subscribe to our Newsletter