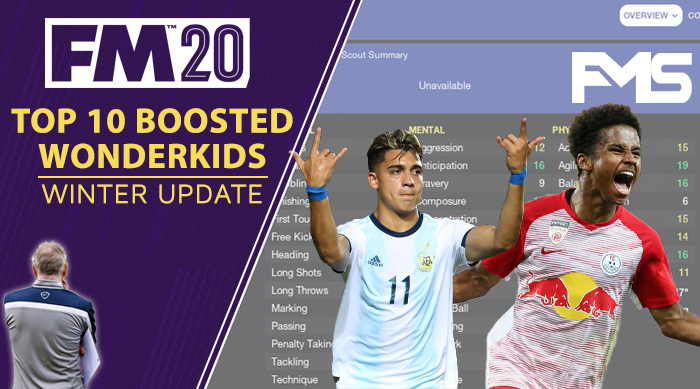 Hey guys, let me begin with our best wishes to every reader and their family during the CR19 crisis. Unlike the none gaming community we can always bury our heads in FM20 and what better time to release a guide. So heres our best FM 2020 wonderkids from the Winter update.
I will outline the top ten, most boosted Football Manager 2020 wonderkids in terms of potential ability in patches 20.3 and 20.4. Before the list let me explain how PA works in Football Manager 2020.
Potential ability is awarded out of 200 and can be fixed or flexible, players are also awarded a current ability which forms each players attributes. FM 2020 wonderkids will only develop as far as their potential cap.
Some young talents have a fixed PA, say 156 and some – usually under the age of 20 – have a flexible potential which can vary from save to save. Each flexible potential is listed below.
Football Manager flexible potential ability or PA explained
-10 PA equals variable potential between 170-200
-9.5 PA equals variable potential between 160-190
-9 PA equals variable potential between 150-180
-8.5 PA equals variable potential between 140-170
-8 PA equals variable potential between 130-160
The list goes on. Note each Football Manager 2020 wonderkids potential can only vary by save, not in the save itself. So once your game is loaded each player will not see an increase in potential, only current ability.
 Top 8-10 Boosted FM 2020 Wonderkids
We will go in descending order and share each young players PA increase, asking price and profile.
10 – Darwin Nunez | 20yo | ST | PA: 157 from 137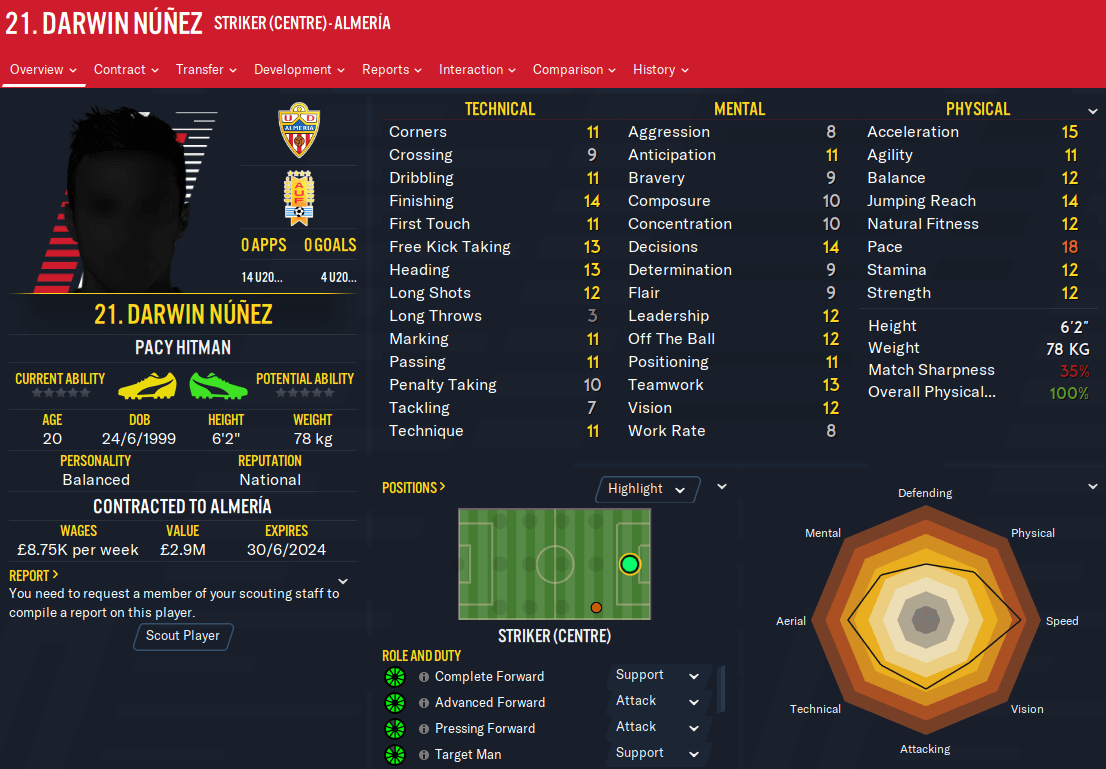 After half a season lighting up the Spanish second tier Nunez sees an upgrade from 137 to a whopping 157 potential ability. Probably one of the biggest FM 2020 wonderkid boosts we have seen, £11 million seems reasonable for such a high potential striker. Nunez is not only capable in the air but can finish and posess' ludicrous speed.
9 – Andreas Skov Olsen | 19yo | AMR | PA: 158 from 150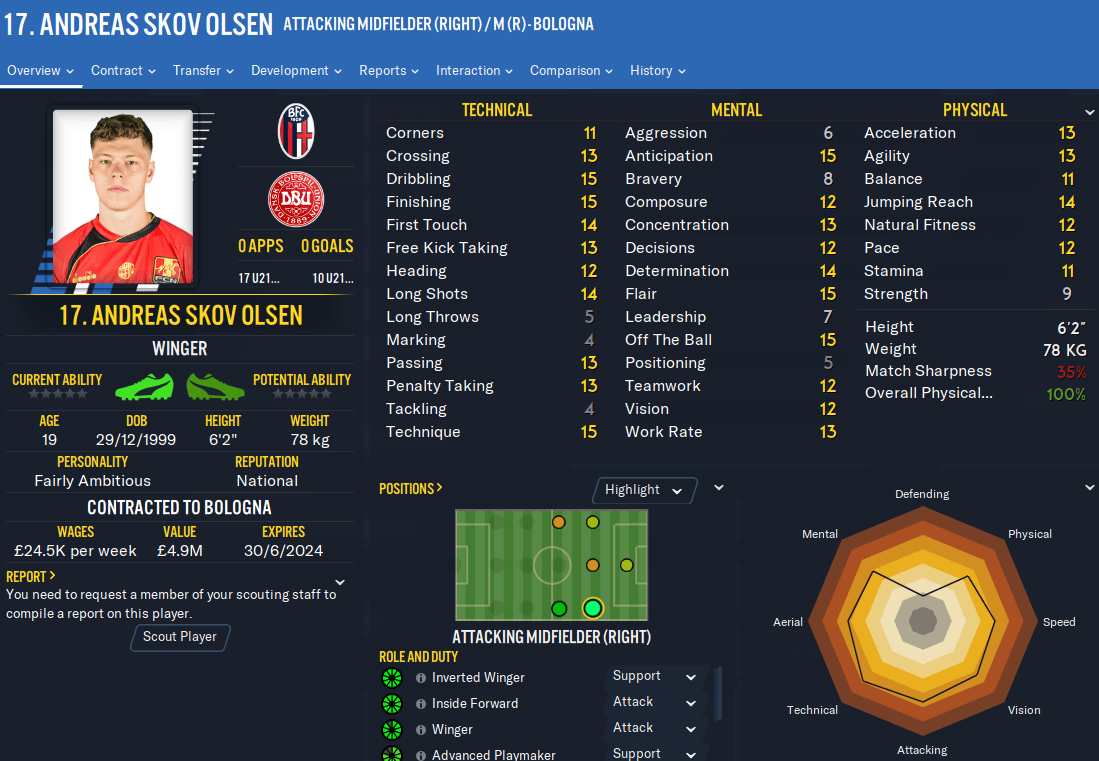 Olsen failed to catch my eye in the early edition but hes well worth a scout after the winter update. Now boasting 15 for finishing, dribbling, technique and flair the young Dane's potential increased from 150 to 158. Bologna demand £10.5 million for the inside forward and I think hes worth the punt.
8 – Takehiro Tomiyasu | 20yo | DR/DC | PA: 159 from -75 (120-150)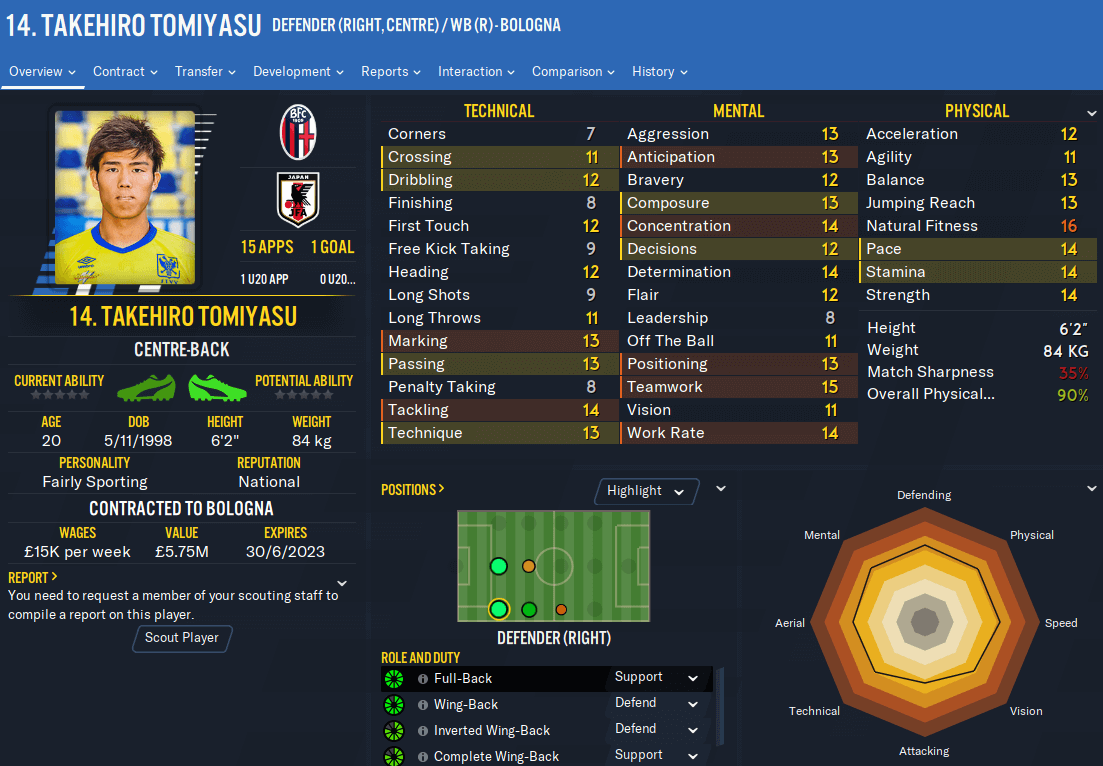 Bologna to the rescue again this time with a centre back come full back. Tomiyasu has good speed and all round physicals with decent technique, ability on the ball and good defensive attributes. He could mould into a number of roles which should be welcomed considering the lack of young quality right backs this year. One of the FM 2020 wonderkids to recieve a massive boost from -75 to a fixed potential of 159. However, £20.5 million may prove too steep for some.

Subscribe to our Newsletter