Hello dear friends and welcome back to Australia for the biggest event in football, the World Cup final! As you already know you will be able to take part in the final live on Sunday, September 4th, starting at 12:30 GMT. But before that let me introduce you to the teams that will battle for the most important trophy in football.
First of all, the odds. As you can see the bookmakers think that Italy have a better chance of winning the final but I'm used to playing against the odds.

Then an Argentinian ex-international added a few more pessimistic remarks, I wonder who that ex-international was… :)

Now let's get down to business and see what Italy have to offer. Well, I have studied their past games and they always preferred a rather defensive formation with 2 DMs, a central midfielder, a pair of wingers and a lone striker.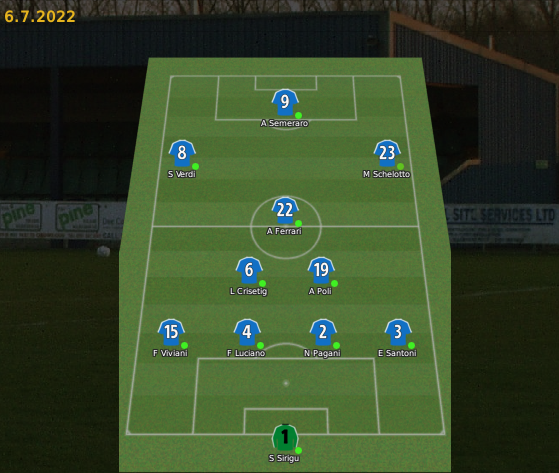 Their team is very good though as it has a very strong backbone. The best players are centre back Pagani, Poli and Crisetig – the two DMs, and the striker, Semeraro, who is almost magnificent. I have already picked my starting eleven, it's the one I have used on a regular basis throughout the tournament except Pacheco who takes injured Yavar's place. I don't know the Italian starting eleven yet but after taking a look at each of their players I tried to make an educated guess. You can click on the player names to view each of their profiles.
Argentina Starting Line Up: Gonzalo Maidana – Sergio Garcia, Fabio Ortiz, Nicolas Otamendi, Fernando Pereyra – Marcos Fernandez, Gustavo Iglesias, Ismael Fischer – Leandro Velasco, German Pacheco – Lucas Cuello
Argentina Substitutes:  Sergio Romero, Javier Godoy, Osvaldo Rufino, Matias Asencio, Ezequiel Munoz, Franco Zuculini, Javier Pastore, Hilario Giaccone, Claudio Vicente, Sergio Araujo
Italy Probable Line Up: Salvatore Sirigu – Emanuele Santoni, Nino Pagani, Giuseppe Bellusci, Francesco Viviani – Andrea Poli, Lorenzo Crisetig, Ariel Ferrari – Matias Ezequiel Schelotto, Simone Verdi – Alberto Semeraro
Italy Substitutes: Ivan Ferraro, Giacomo Maffei, Davide Santon, Marco Calderoni, Thiago, Andre Luiz, Matteo Morini, Federico Macheda
The two starting elevens are comparable in terms of quality and strength but I think that our bench is slightly better, that's where (hopefully) we can make a difference. That's about it for now, see you in the "live box" at 12:30 GMT!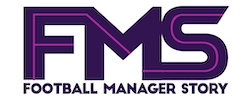 Subscribe to our Newsletter