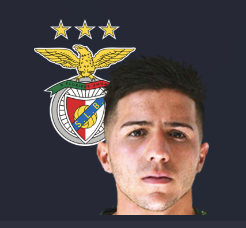 Enzo Fernandez FM23 Wonderkid Qatar 2022 World Cup Young Player Award Winner
Age: 21
Position: Central Midfielder, Defensive Central Midfielder
Roles: Advanced Playmaker, Shadow Striker, Attacking Midfielder, Box to Box Midfielder, Segundo Volante, Deep Lying Midfielder, Ball Winning Midfielder, Central Midfielder
Club: Benfica
Nationality:  Argentinian 🇦🇷
Value: £32/ £38 million
Hidden Potential: CA: 150 / PA: 164
Enzo Fernandez FM23 Wonderkid profile in 2022 
Enzo Fernandez FM23 Wonderkid Scouted for Man City in 2022
Fernandez Agent Demand to Man City at the Save Start
Wonderkid Enzo Fernandez profile aged 29 in the year 2030
Enzo Fernandez FM23 Wonderkid Scouted for Man City in 2030
Enzo Fernandez career history until 2030
For all the best Football Manager 2023 wonderkids click here, from cheap bargains to worldclass prospects.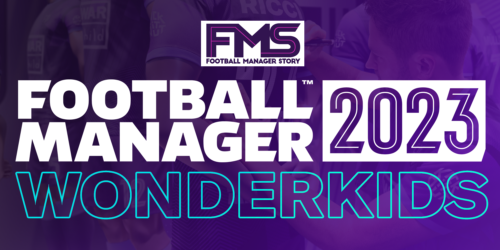 Enzo Fernandez Fm 2023 Wonderkid Summary
Enzo Fernandez has the current ability of a Premier League player standard.
He is not cheap, and you will have to wait to sign him as he just moved to Benfica at the beginning of the save.
The Argentinian wonderkid also have a lot of potential to realize, in our save, he become a superb leading English Premier League world class midfielder.
In our save, after two seasons in the Portuguese League, he moved to Tottenham to play in the English Premier League.
He has no relevant cons, but lots of pros, as consistency, adaptability, strength and stamina.
If I were to sign him, I would focus in turning him in a box to box midfielder, with the versatility to also play as an attacking creative midfielder, and a defensive one too.
Conclusion:
The winner of the Qatar World Cup 2022 Young Player award winner, is not cheap, but if you are looking for a versatile central midfielder who could play in any elite team for the next decade to come, Fernandez would be your man.
To close, have a look at Enzo Fernandez skills and goals in this amazing Youtube video.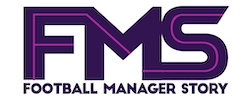 Subscribe to our Newsletter